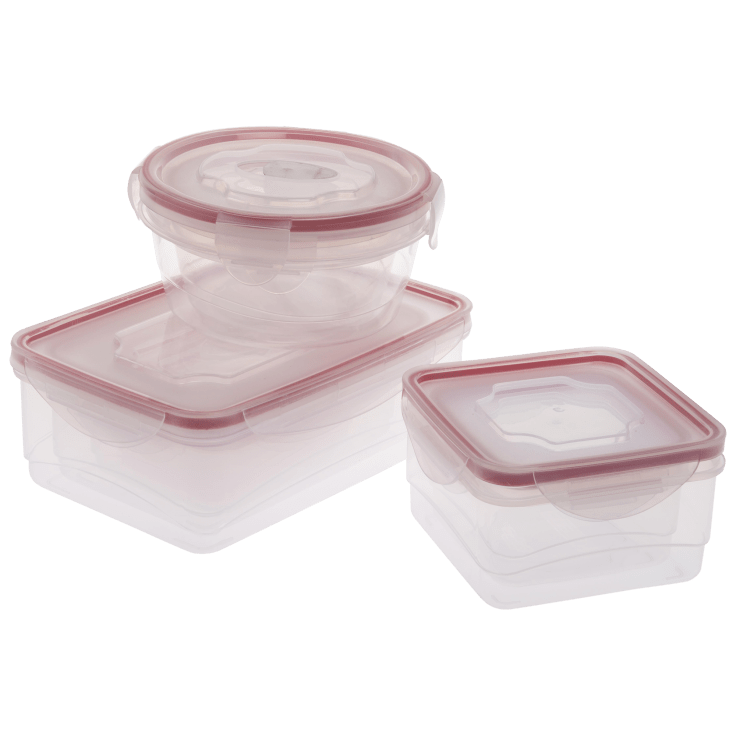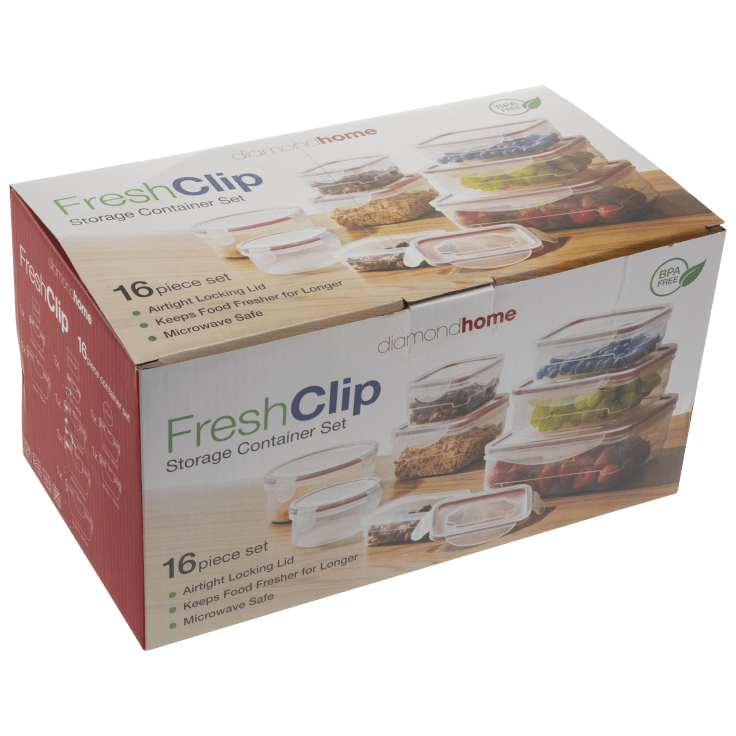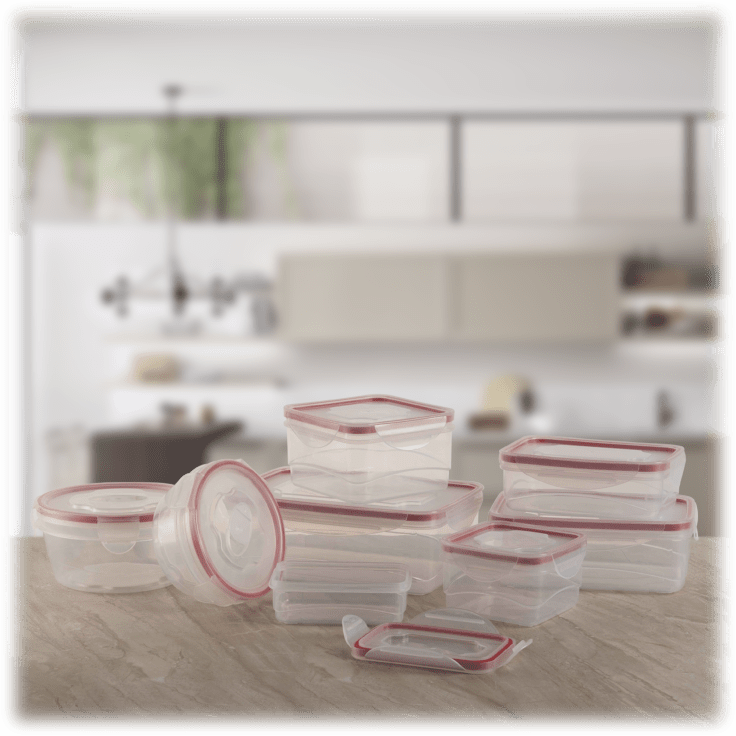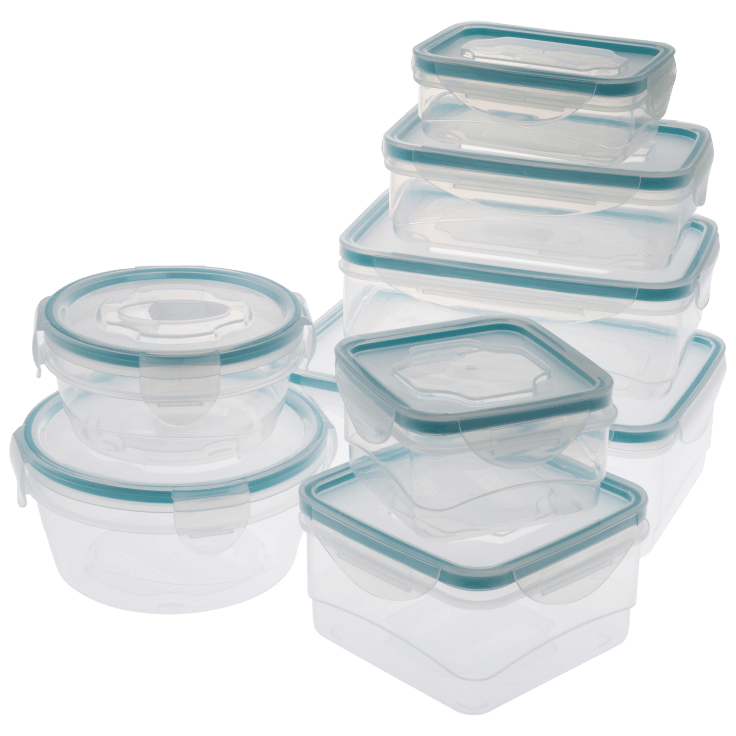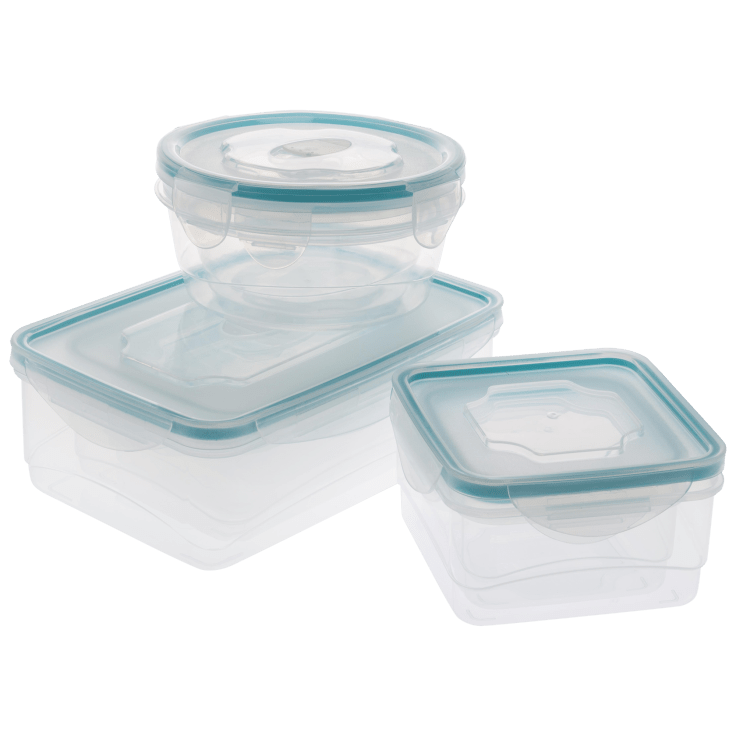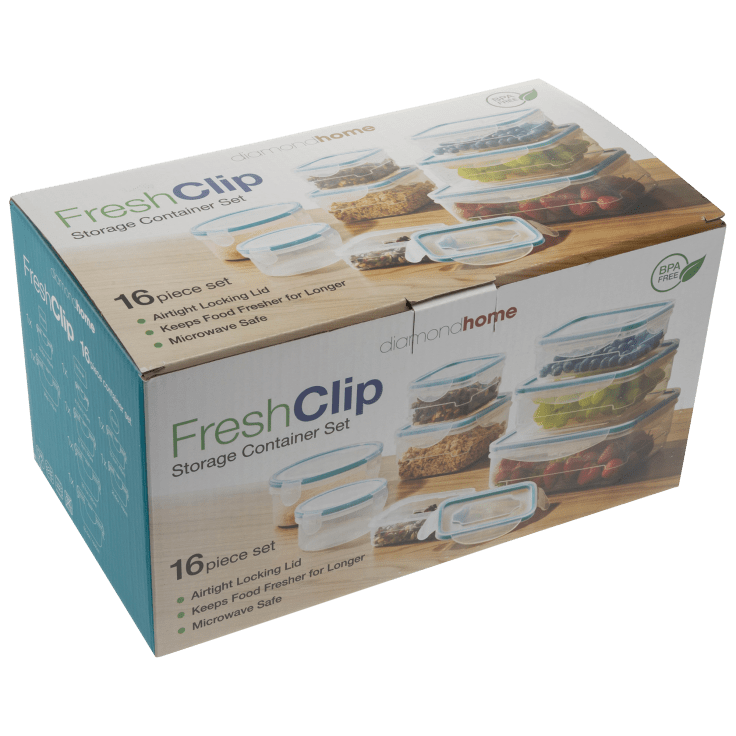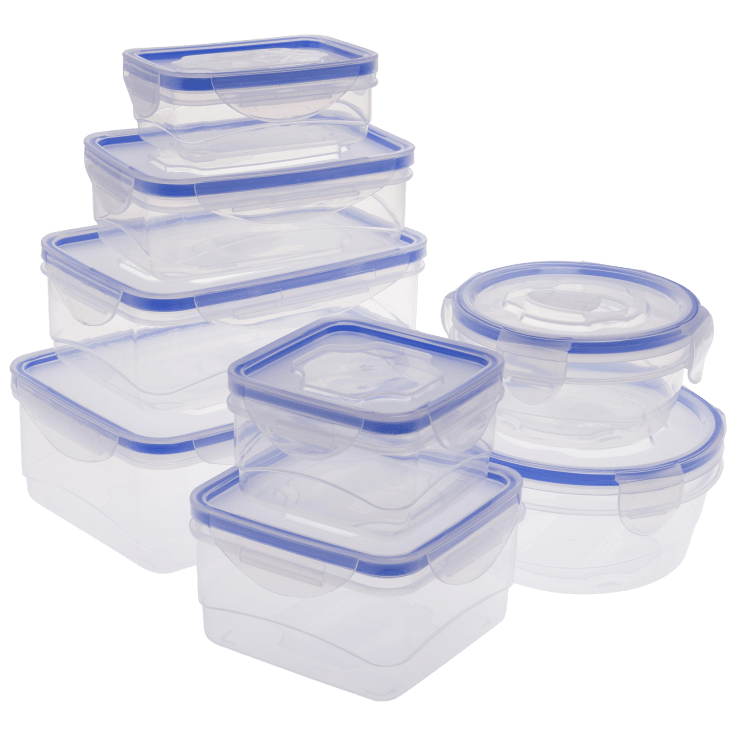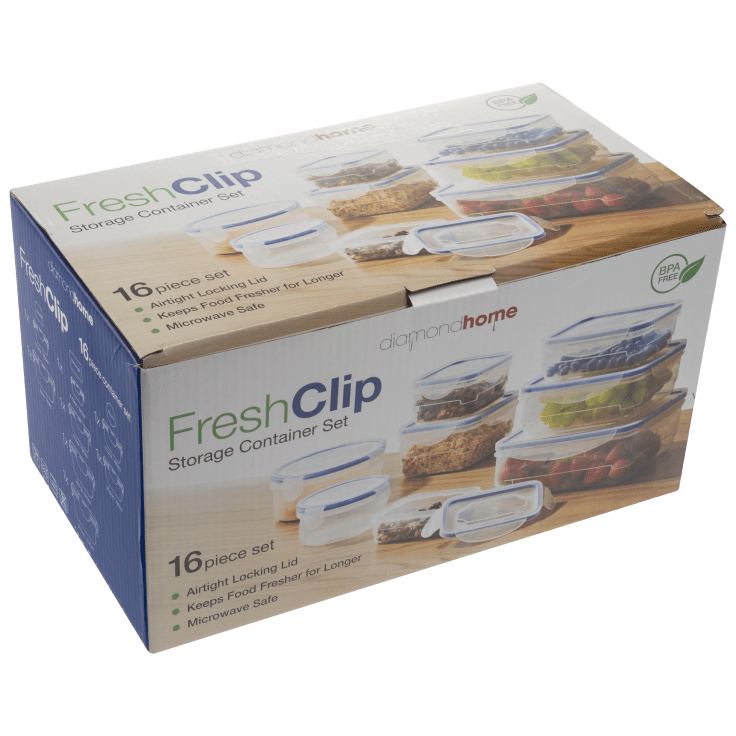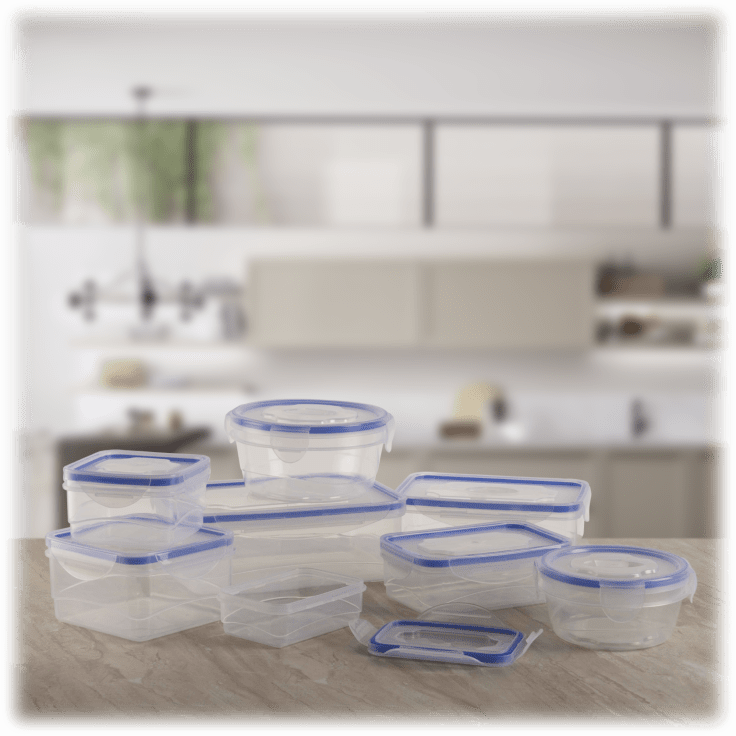 FreshClip 16-Piece Food Storage Set with Locking Lids
Features
Food-safe storage containers
Locking lids to preserve freshness of food
Comes with 8 containers and 8 matching, blue locking lids
Included in the Box
8x Containers
8x Blue Lids
Warranty
Estimated Delivery Date
Standard: Monday, Nov 2 - Monday, Nov 9.
Enhanced: Friday, Oct 30 - Wednesday, Nov 4.
Reviews
Verified Purchase
Written by @arlenemorin2003 - July 7th 2020
Verified Purchase
Looks great
Received today haven't used yet
Looking forward to it though

Written by @mdwh - April 10th 2020
Verified Purchase
Thought they would be like some had purchased at Dollar General. Red ones looked exact. Unfortunately they are much more flimsy. The seal is okay.
Written by @carlasharp - May 14th 2020
Verified Purchase
Written by @latoya38 - April 19th 2020
Verified Purchase
VERY DISAPPOINTED!
These locktight containers are so small that I thought the package was a pair of shoes prior to opening it. All 16 pieces fit into a shoebox-sized box. The largest container is the size of the smallest container that is pictured. I was so surprised and disappointed. Thought about attempting to return, but at $16, I decided not to worry about it. I have ordered several items from Morningsave, and this is the first time that I received something that was not as expected.
Written by @Sandyll - June 18th 2020
Verified Purchase
False Description
The description of this product says the following…
FEATURES Food-safe glass storage containers
Locking lids to preserve freshness of food
Comes with 8 containers and 8 matching, blue locking lids. It says "GLASS STORAGE CONTAINERS". What I received is "PLASTIC"!!! Apparently they don't read what they post on the site. Sent 2 emails about returning this item & no response yet…REALLY!!
Written by @grama2150 - April 10th 2020