Estimated Delivery Date
Standard Shipping: Monday, Dec 14 - Friday, Dec 18.
Enhanced Shipping: Monday, Dec 14.
Orders for this deal should arrive by Christmas.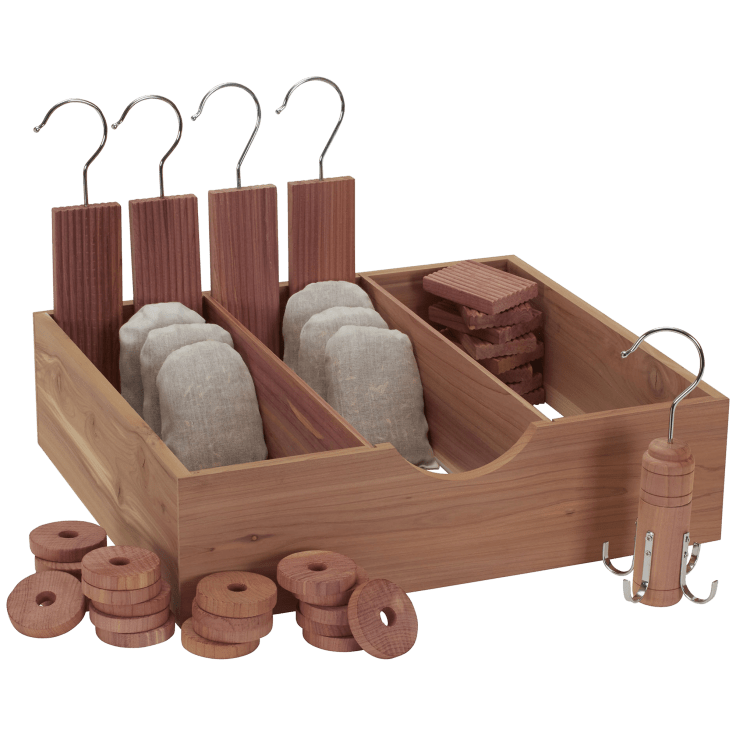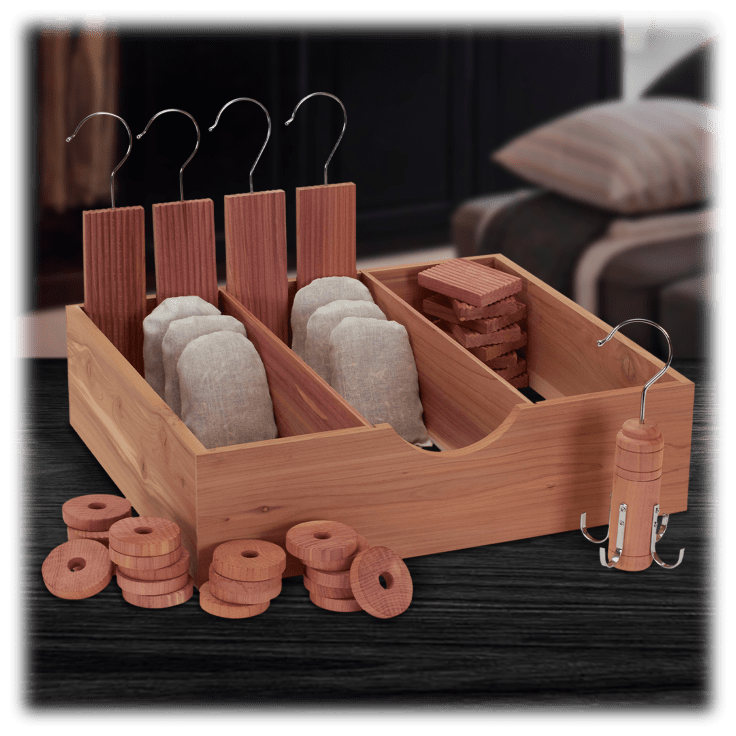 Cedar Fresh Cedar Box with Hangers, Hang-Ups, Rings, and Sachets
The Cedar Fresh Closet Accessory Set is the perfect way to start transforming your closet into a luxurious cedar closet.
Features
Great closet accessory set for shoe tailors
Tapered shoe refresh cedar sachets that fit into the shoes to absorb odor and moisture
Helps footwear stay fresher and keeps everything around it smelling fresher too
The spinning accessory belt has 4 hooks to hold up to 4 belts, scarves, bags, or purses
The 20 hanger rings fit over your existing hangers, transforming plastic hanger and felt or cloth hangers into cedar hangers
The shoe sachets slip into the toe or heel of athletic, leisure, and dress shoes
Grooved hang-ups hang in rod or wire closets between hanging clothes
Grooved cedar blocks rest on shelves and in drawers or chests for cedar freshness wherever clothing is stored
Specifications
100% natural USA grown Red Cedar
Included In The Box
1x Spinning Accessory Belt
20x Hanger Rings
4x Shoe Sachets
4x Hang-ups
8x Cedar Blocks
1x Large 15 x 15-inch Cedar Box with 3 dividers
Warranty
Estimated Delivery Date
Standard: Monday, Dec 14 - Friday, Dec 18.
Enhanced: Monday, Dec 14.