Estimated Delivery Date
Thursday, Dec 17 - Tuesday, Dec 22
Orders for this deal should arrive by Christmas.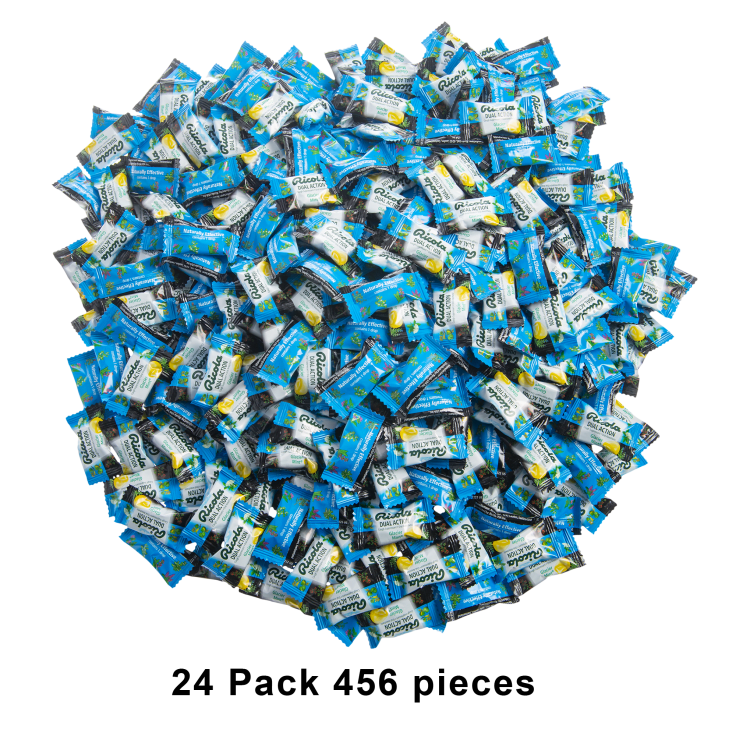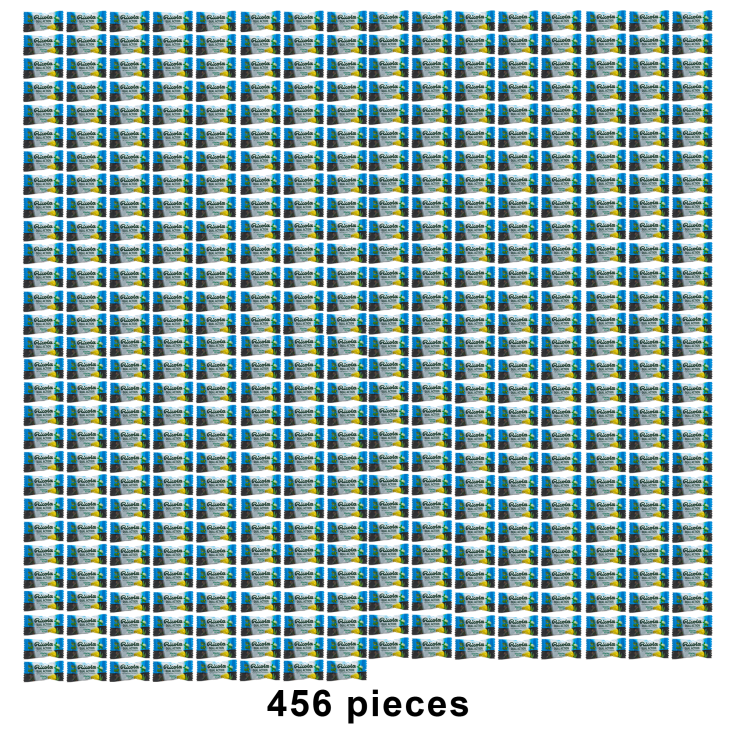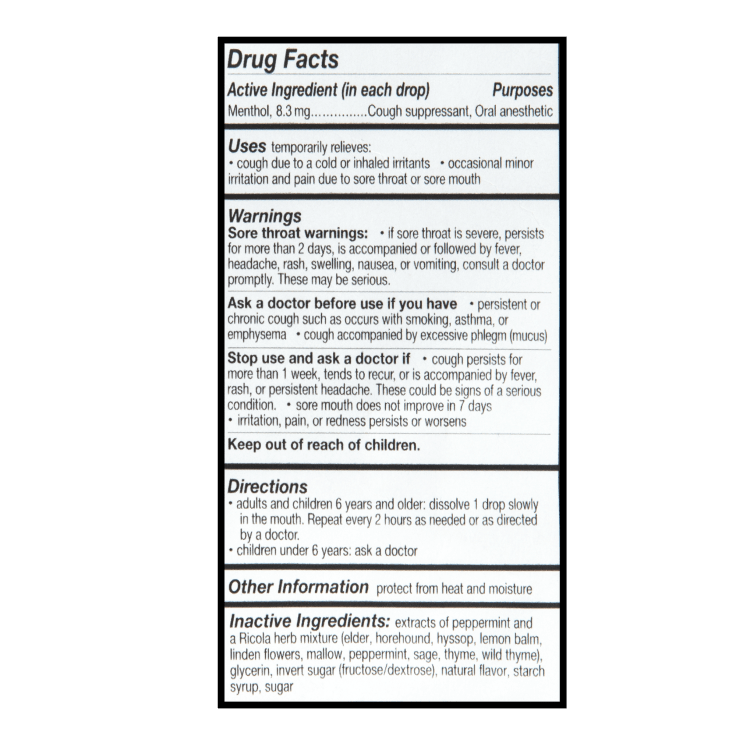 456-Pack: Ricola Dual Action Glacier Mint Cough Drops (24x 19-count bags)
Features
Contains 24 packets of (19) Ricola Extra Strength Cough Suppressant Drops with Natural Menthol, glacier mint. Ricola Extra Strength with Natural Menthol provides powerful cough relief with soothing syrup center in a naturally cooling, glacier mint flavor.
Extra Strength Glacier Mint combines a unique blend of ten natural Swiss alpine herbs, natural menthol and a soothing syrup center to give you safe relief you can trust. Ricola Extra strength is powerful relief for your powerful coughs and sore throat.
Ricola Throat Drops have been a trusted remedy for cough and sore throat associated with colds for over 75 years. Whether you're seeking to live a homeopathic lifestyle or just trusting in mother nature, Ricola is the original choice for soothing relief.
For over 80 years, Ricola has been making naturally effective products using the highest quality Swiss herbs for soothing relief of coughs and sore throats. We believe nature still provides the best remedies, and we strive to bring those remedies to you.
Ricola has been a trusted name in cough and sore throat relief for over 80 years. The soothing properties of Ricola's cough drops bring together healing herbs like peppermint, Echinacea, eucalyptus & lemon balm for natural, soothing relief for your family.
Specifications
Active ingredients: Menthol: 8.3 mg (cough suppressant)
Temporarily relieves cough due to minor throat and bronchial irritation occurring with a cold or inhaled irritants
Ask a doctor before use if you have:

Persistent or chronic cough such as occurs with smoking, asthma, or emphysema
Cough accompanies by excessive phlegm (mucus)

Stop use and ask a doctor if cough persists for more than 1 week, tends to recur, or is accompanied by fever, rash, or persistent headache. These could be signs of a serious condition
Keep out of reach of children
Directions: Adults and children 6 years or older: Dissolve 1 drop in the mouth. Repeat every 2 hours as needed.
Ingredients: Peppermint extract and herb mixture (elder, horehound, hyssop, lemon balm, linden flowers, mallow, peppermint, sage, thyme, wild thyme), glycerin, invert sugar (fructose/dextrose), natural flavor, starch syrup, sugar
Expiration: January 31st, 2020
In The Box
24x 19-count bags of Ricola cough drops (456 total drops)
Warranty
Estimated Delivery Date
Thursday, Dec 17 - Tuesday, Dec 22
Reviews
Verified Purchase
Written by @jemmab - January 13th 2020
Verified Purchase
I love these cough drops, I may even be addicted to them. They really soothe my throat and I think make my breathing better
Written by @jatkowski - September 11th 2019
Verified Purchase
Strong yet not overwhelming. Soothing, helps relieve drymess in throat.
Written by @paablow - July 9th 2019