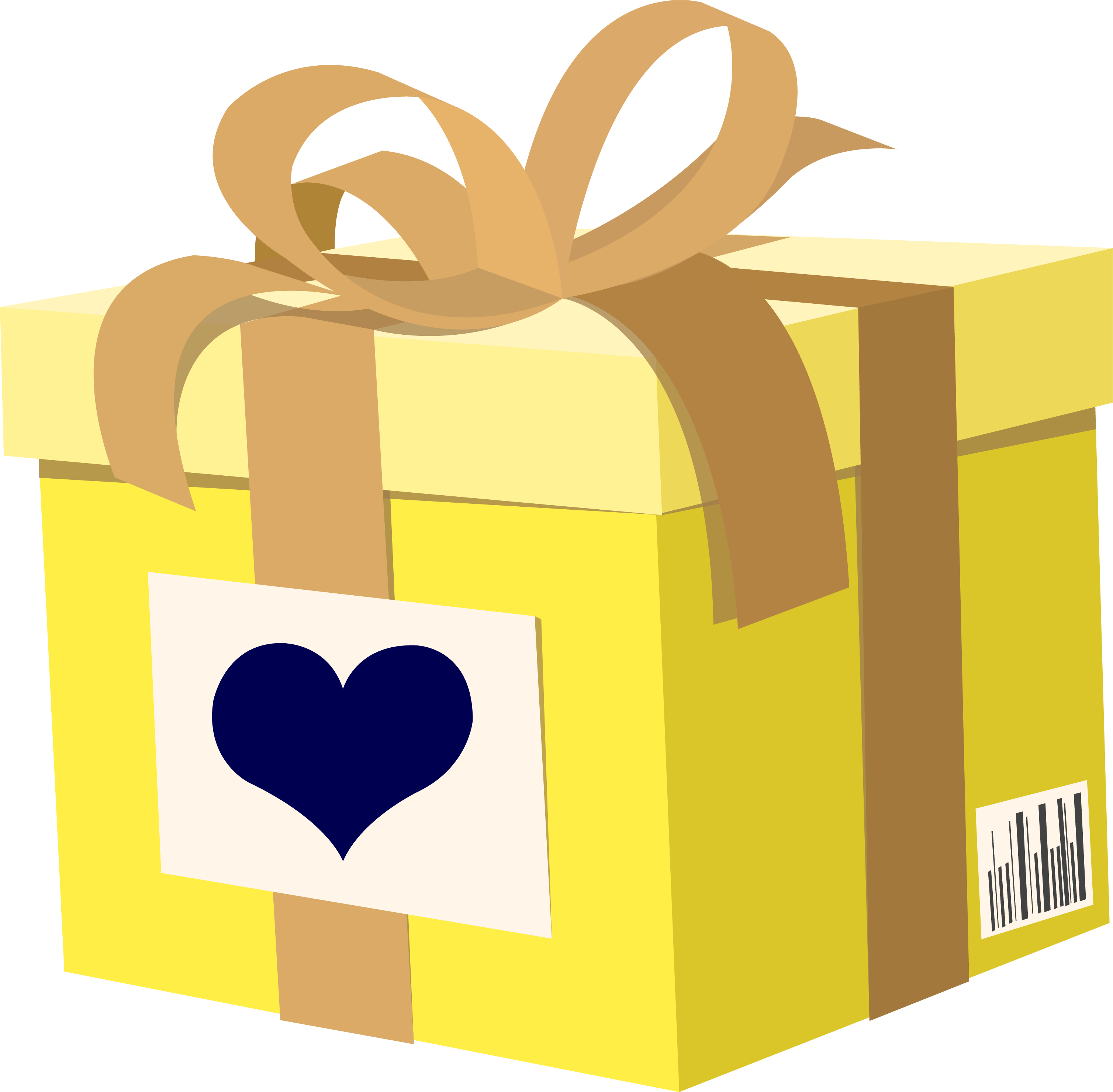 Send

this as a gift

When placing your order, you can use a different delivery address to send a gift to friends or family. After your order is placed, you can email a gift message to let your friends and family know your gift is on the way.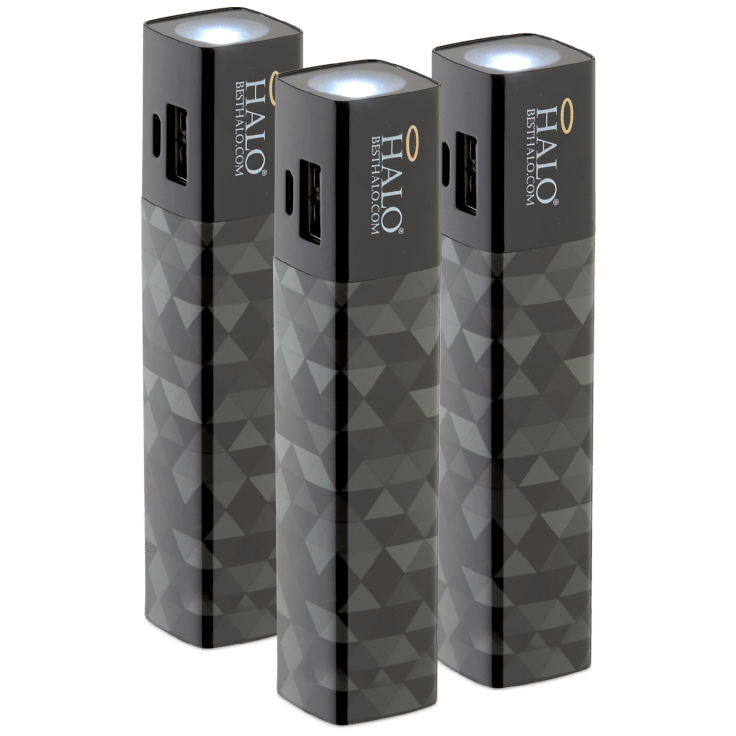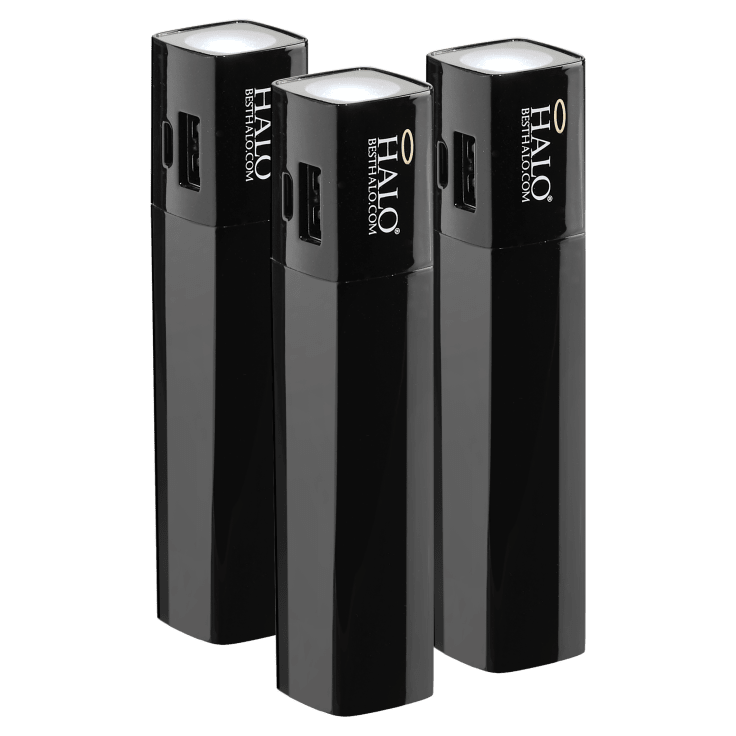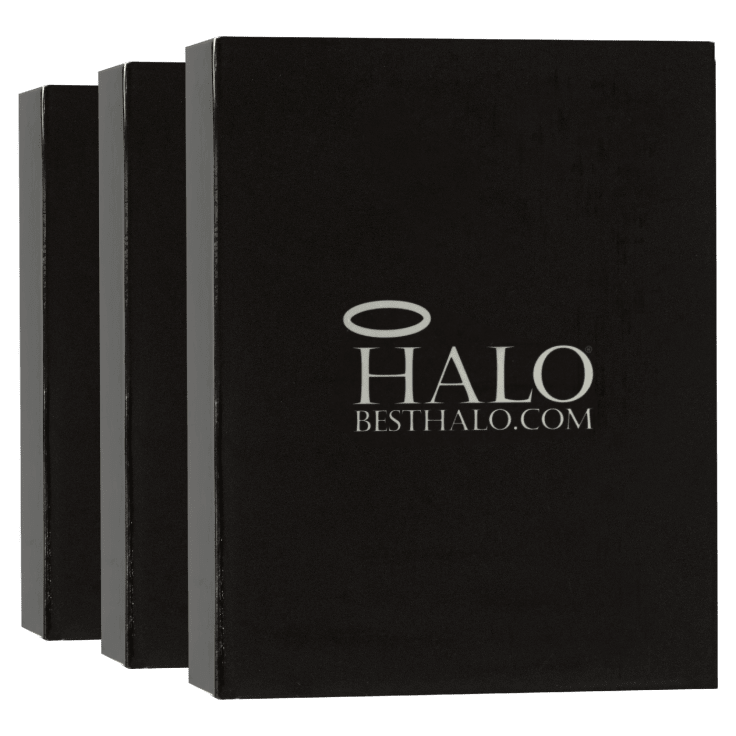 3-Pack: Halo Shine 3,000mAh 2-in-1 Flashlight Power Bank
Features
Compact portable charger perfect for anyone to throw in a purse, backpack, briefcase, or back pocket
Capable of charging any small electronic devices, including but not limited to mobile phones, cameras, iPods, and gaming systems using standard USB output
Features a 2 mode flashlight at the top: Bright LED and SOS light
Power ON/OFF button
Specifications
Input: 5V1A
Output 5V2.1A
UL Certified
Included in the box
3x Halo Shine 3,000
3x USB to Micro cable
Warranty
Estimated Delivery Date
Standard: Monday, Jun 28 - Tuesday, Jun 29.
Enhanced: Thursday, Jun 24 - Monday, Jun 28.
Reviews
Verified Purchase
Nice
Written by @djmamma - March 2nd 2021
Verified Purchase
Charger
This is something everyone should have
Written by @LindaMauldin - February 9th 2021
Verified Purchase
Was even better than anticipated!
Feels like a nice solid compact! I love it!
Written by @Gigglie2day - October 28th 2020
Verified Purchase
U get what u pay 4
Okay for a grab bag gift. Light is bright but doesn't illuminate very far.
Strobe feature can help if you need to signal.
Written by @keenjeen - November 2nd 2020
Verified Purchase
Did not fit my android phone.
Written by @rcarraway - April 26th 2021
Verified Purchase
Battery? Yes. Flashlight? No.
I have several of these made by a different manufacturer that are great, I have them stashed around my home, garage, in my car, & at work, but I use them primarily as flashlights. These new ones however are very dim. They're OK as powerbanks, & they are cheap enough, so if that's why you're buying them, you'll be happy. But, if like me, you're purchasing these for use as back-up flashlights, you won't be impressed.
Written by @woodyzim - February 12th 2021