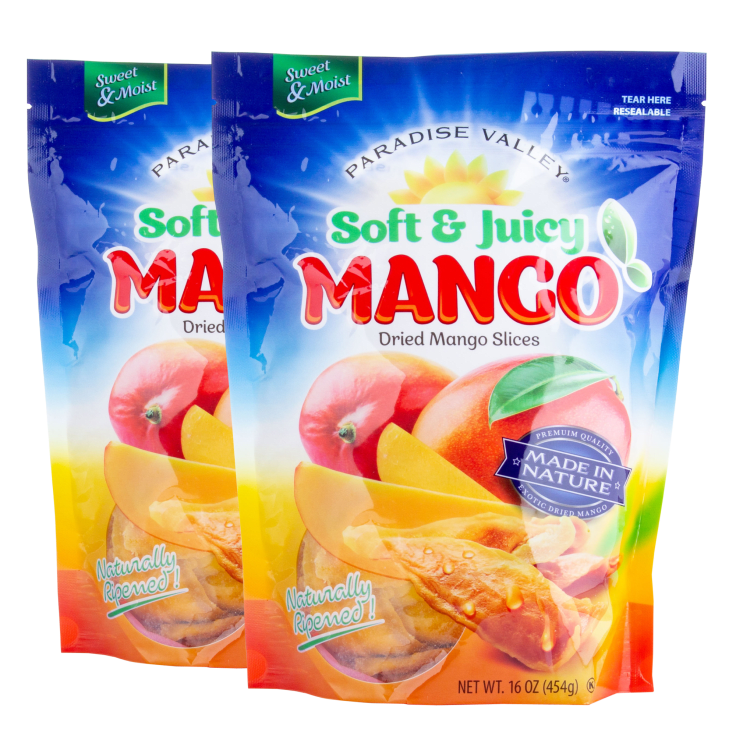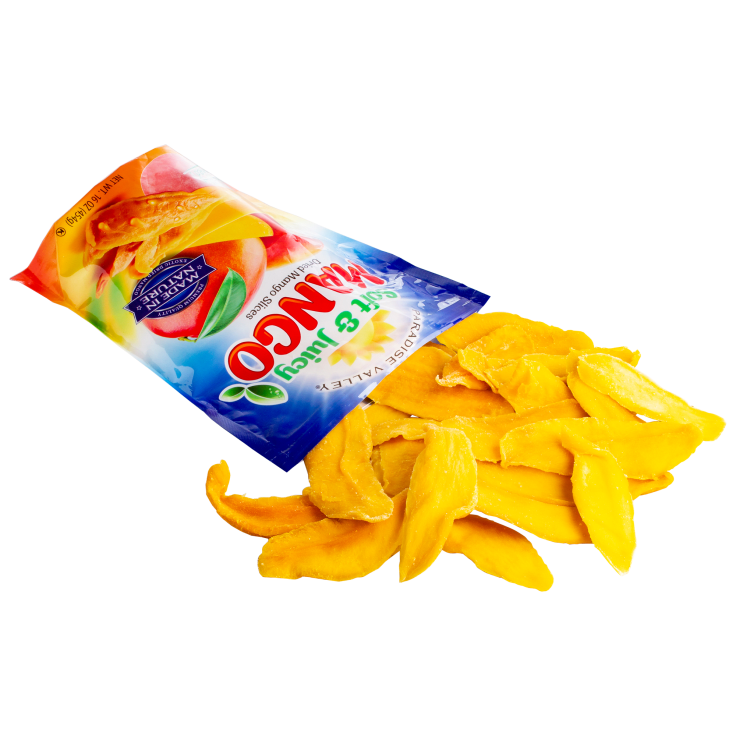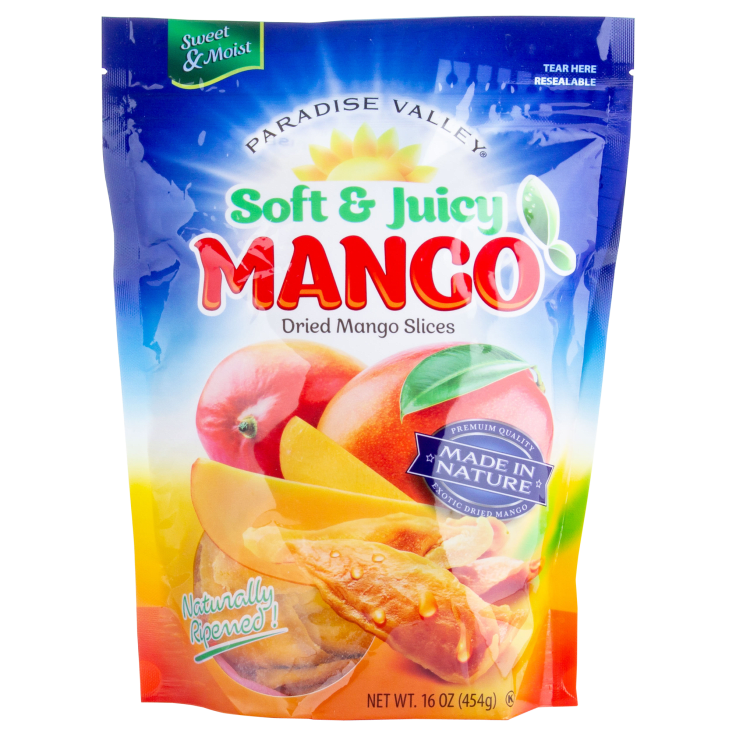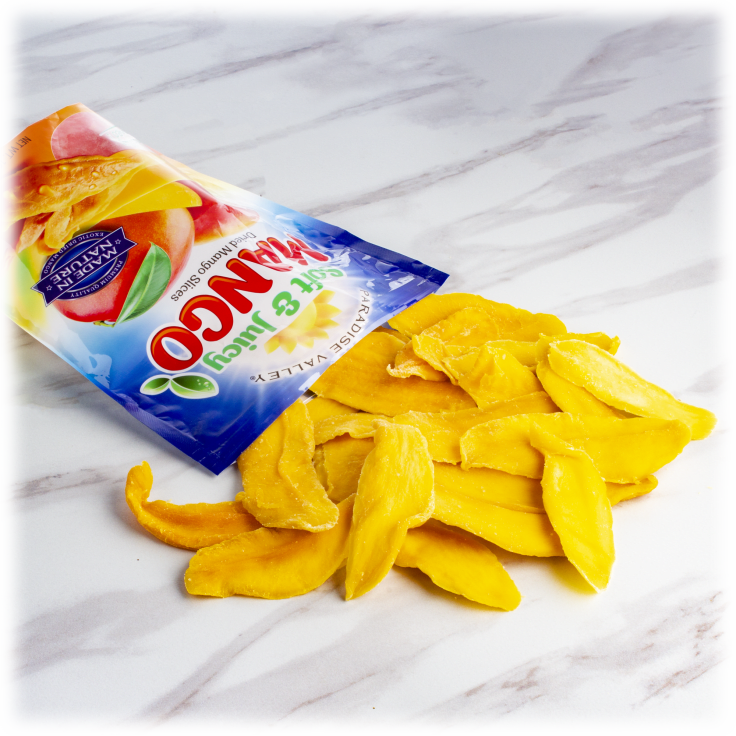 2-Pack: 16oz Paradise Valley Soft & Juicy Dried Mango Strips
Features
HEALTHY TREAT: Dried mangoes are naturally cholesterol-free, fat-free, and gluten-free. High in Vitamin C and Fiber. This healthy snack promotes a healthy digestive system and makes for a satisfying treat
LESS SUGAR: These mango slices have 33% less sugar compared to regular sugared mangos - just enough sugar to be properly preserved. Paradise valley mangos have a delicious taste and texture and are not leathery or rough
SOFT & JUICY: The dried mango with the perfect texture for a sweet and moist snack. Not sugar glazed and not hard to bite
RESEALABLE BAG: This bag of mango strips has a resealable closure. Tear off the top and then reseal when you've had enough. Perfect for maintaining the right moisture in your kitchen cabinet and for a snack on the go
NATURALLY RIPENED: For premium mango pieces we choose ripened mango so you get a snack that's Nature Made. Bursting with color and sweetness - Paradise Valley mango slices are not artificial
Weight: 16oz each
Bag Dimensions: 3.25" x 8"' x 10.5"
what's included?
2-Pack: Paradise Valley Soft & Juicy Dried Mango Strips (32oz)
Warranty