Estimated Delivery Date
Friday, Dec 18 - Wednesday, Dec 23
Orders for this deal should arrive by Christmas.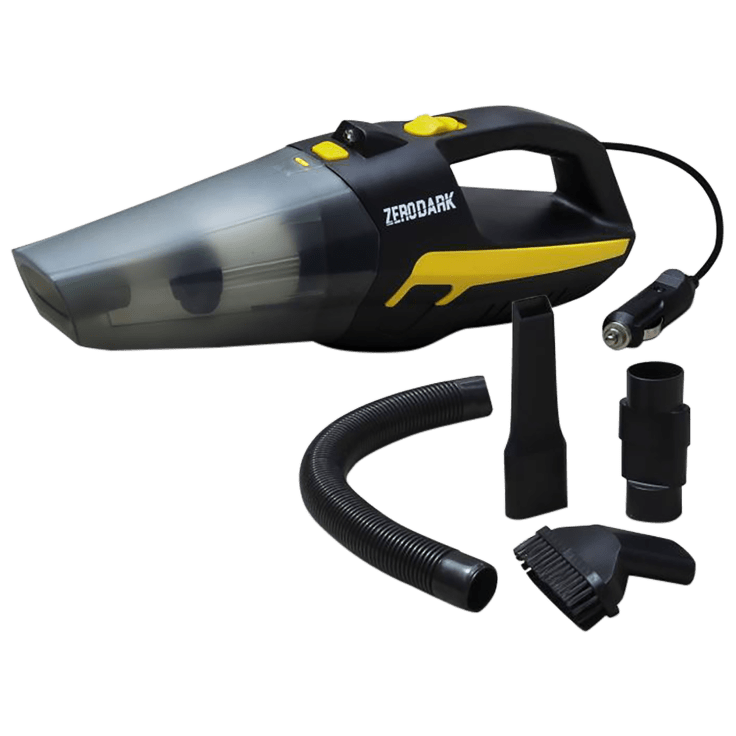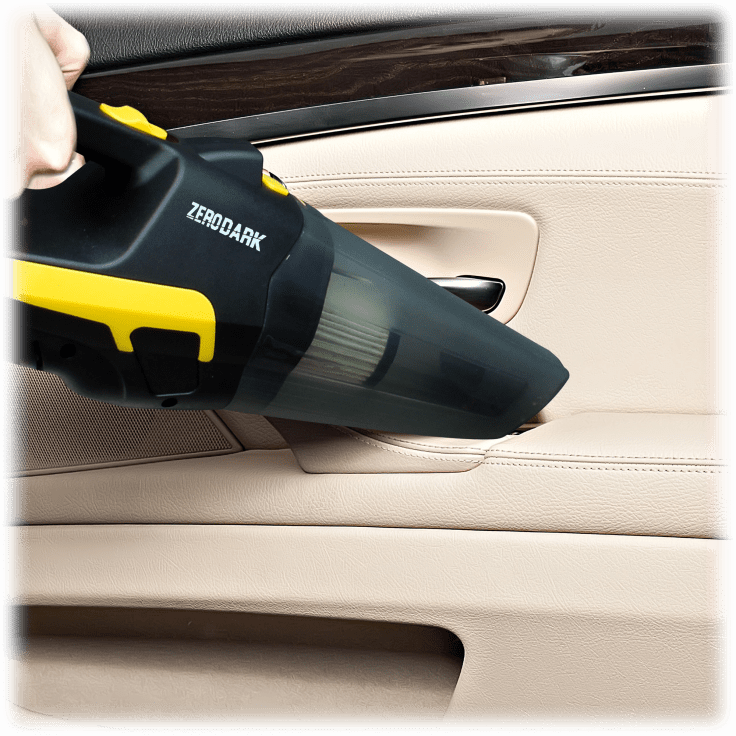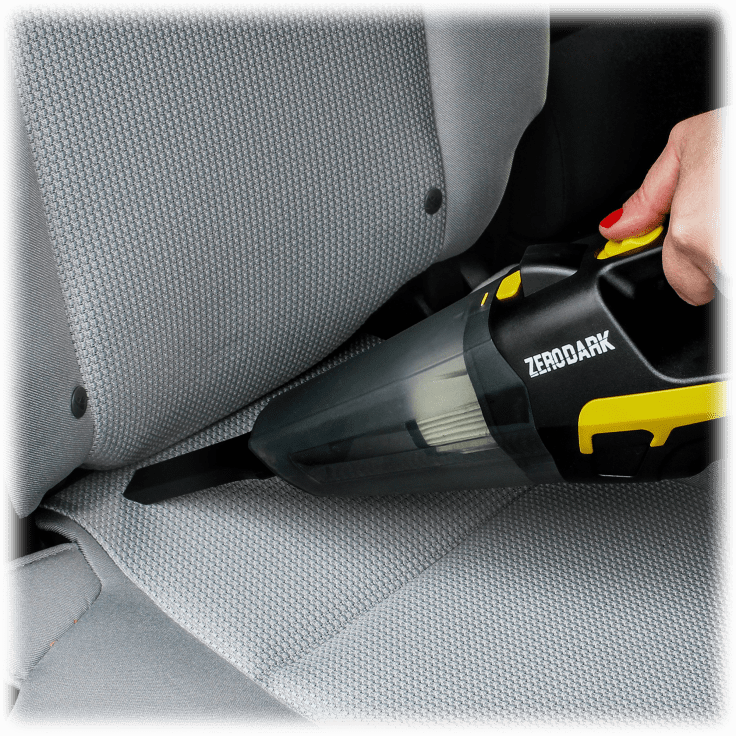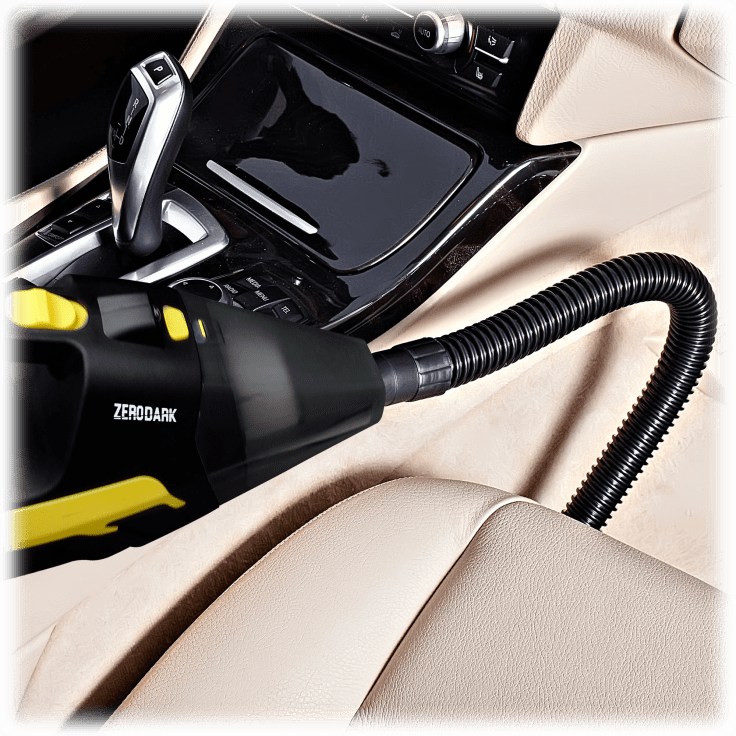 ZeroDark High Powered Portable Vacuum Cleaner
Features
3 different attachments for added versatility
Use the crevice tool for reaching debris in tight corners between and underneath seats
Use the dusting brush for easily picking up hair, dust, dirt on delicate surfaces and upholstery
Both pieces can be plugged into the extension tube for additional reach
The powerful suction lifts both wet and dry messes with ease, and fills in the bagless chamber, making it easy to dispose of.
The 9ft power cord plugs directly into your car's DC cigarette lighter socket so you can reach every inch of your car
LED light at the front of the vacuum to illuminate dark corners
Remove pet hair, dust, dirt, crumbs, and more with the powerful 80W motor
Specifications
included in the box
High Powered Portable Vacuum Cleaner
1x crevice tool attachment
1x dusting brush attachment
1x extension tube
Available States
AL, AZ, AR, CA, CO, CT, DE, DC, FL, GA, ID, IL, IN, IA, KS, KY, LA, ME, MD, MA, MI, MN, MS, MO, MT, NE, NV, NH, NJ, NM, NY, NC, ND, OH, OK, OR, PA, RI, SC, SD, TN, TX, UT, VT, VA, WA, WV, WI, WY
Estimated Delivery Date
Friday, Dec 18 - Wednesday, Dec 23
Reviews
Verified Purchase
great sucking
Written by @sjohnthebutter - November 4th 2020
Verified Purchase
like the size works good so far 1time se so far
Written by @tazslim - October 16th 2020
Verified Purchase
No suction
I received my vacuum today. The suction didn't really work and the box was very damaged so this was a waste of money
Written by @gooody - November 1st 2020
Verified Purchase
This product is only used in automobiles. When advertised, it did not state so, I assumed that it would be used in the home. Therefore, I did not perceive what its usage consisted of. I bought it blindly and did not read the advertisement thoroughly, I jumped the gun. I read only the headliner.
Written by @dbaldwinb - October 18th 2020
Verified Purchase
Its broken…how can I get it replaced and where do I send broken one… it the car charger part. Its broken in 3 pieces
Written by @tazina3 - October 14th 2020
Verified Purchase
Maybe I'm doing something wrong but for being rated "high powered " this vacuum is not performing well.
Written by @beltontooth - October 11th 2020