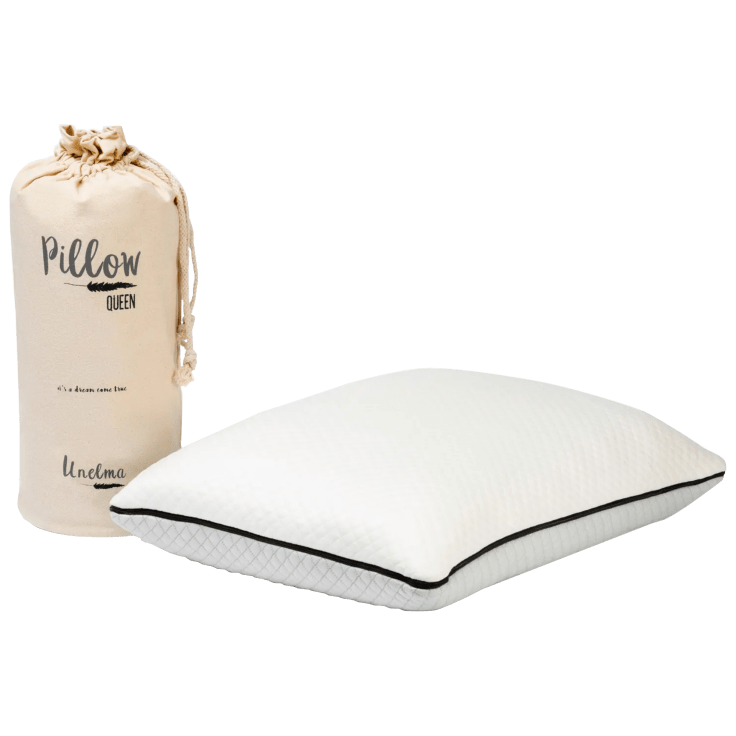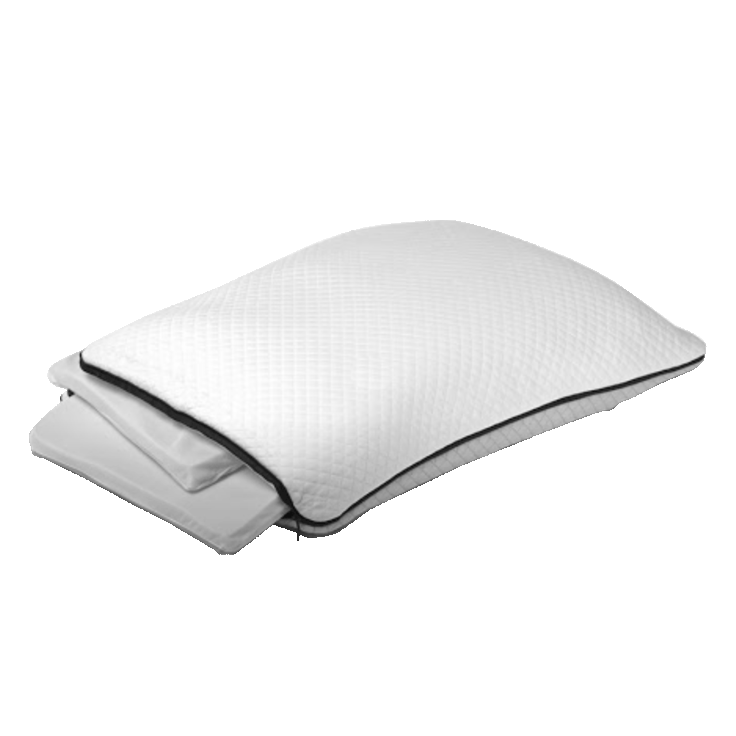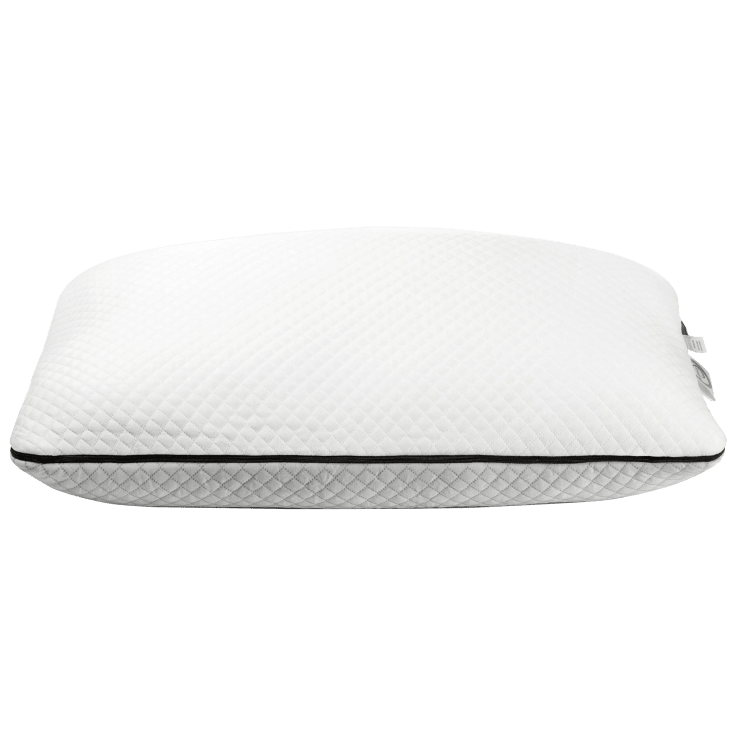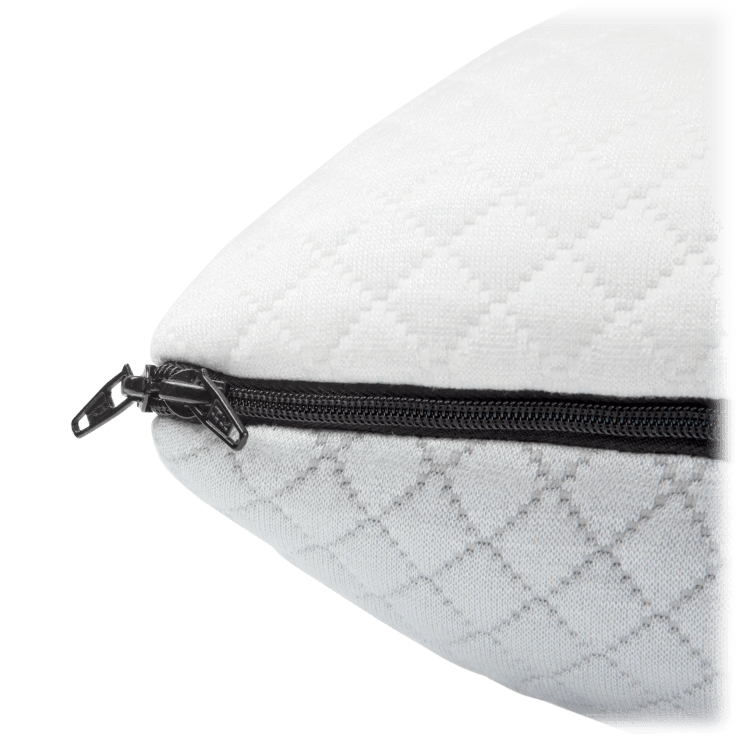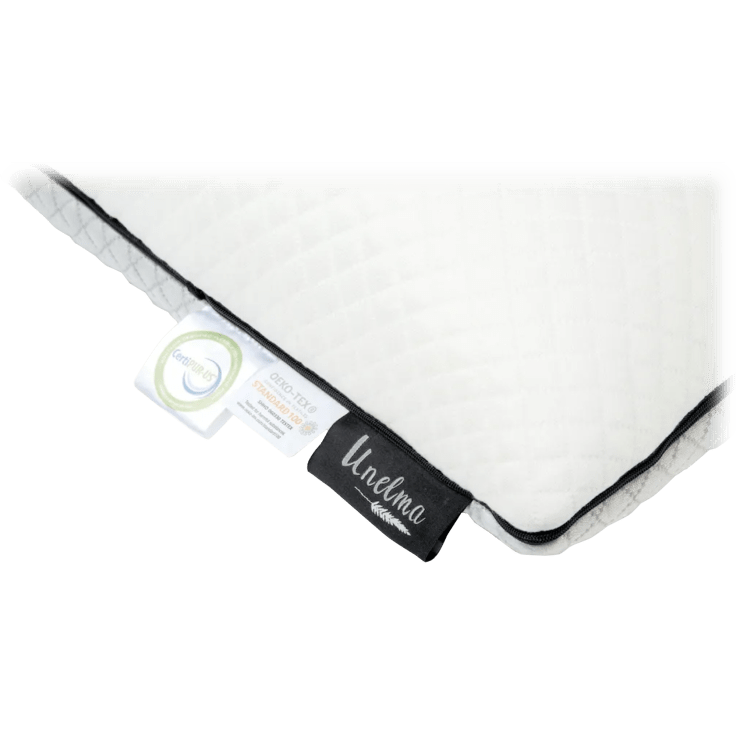 Unelma ABC Adjustable Bamboo Pillow
Features
Adjustable Bamboo Pillow
The filling contains 4 layers of memory foam, which 2 are removable, which allows the pillow to fit perfectly for all kinds of sleepers, and offers the best support possible.
This pillow is naturally hypoallergenic. Its antimicrobial properties help get rid of the fungus, bacteria, and other microorganisms. This results in a more comfortable sleeping experience.
The breathable fabric helps you stay cooler, even on hot nights.
The adjustable layers provide proper elevation to the head and relieve pain.
It can clear a better breathing path for those who have asthma or sleep apnea, and better support and airflow for people who snore.
This pillow has a perfect consistency and provides the support needed to fit all kinds of sleepers!
The Unelma pillow is fully adjustable. Whether you like a firmer or softer pillow, just open the zipper and play with the layers until you find your perfect balance.
Does not contain flame retardants or any harmful chemicals which is why we proudly certify both the Bamboo fabric and the memory foam.
INCLUDED IN THE BOX
1x Unelma ABC Adjustable Bamboo Pillow
Warranty
Available States
AL, AZ, AR, CA, CO, CT, DE, DC, FL, GA, ID, IL, IN, IA, KS, KY, LA, ME, MD, MA, MI, MN, MS, MO, MT, NE, NV, NH, NJ, NM, NY, NC, ND, OH, OK, OR, PA, RI, SC, SD, TN, TX, UT, VT, VA, WA, WV, WI, WY, AK, HI