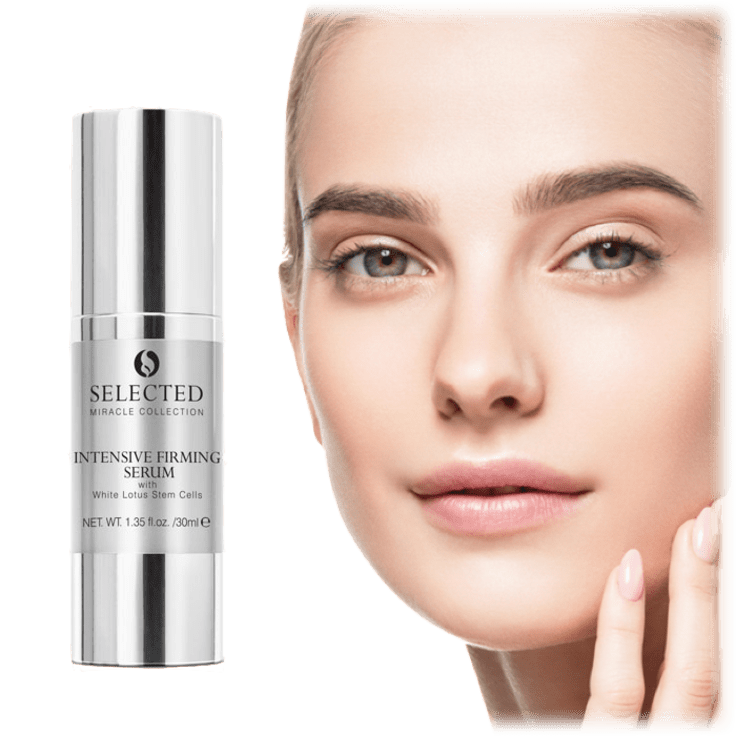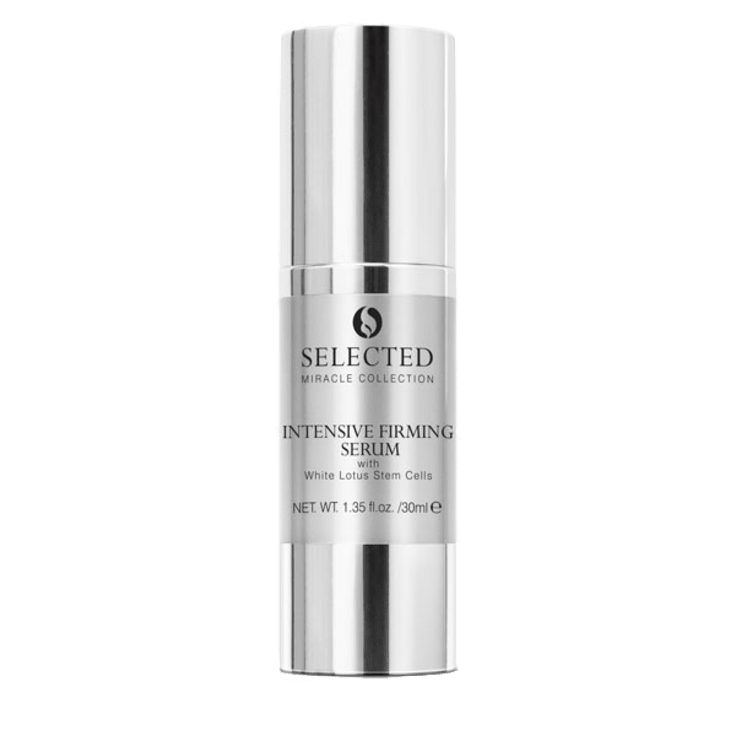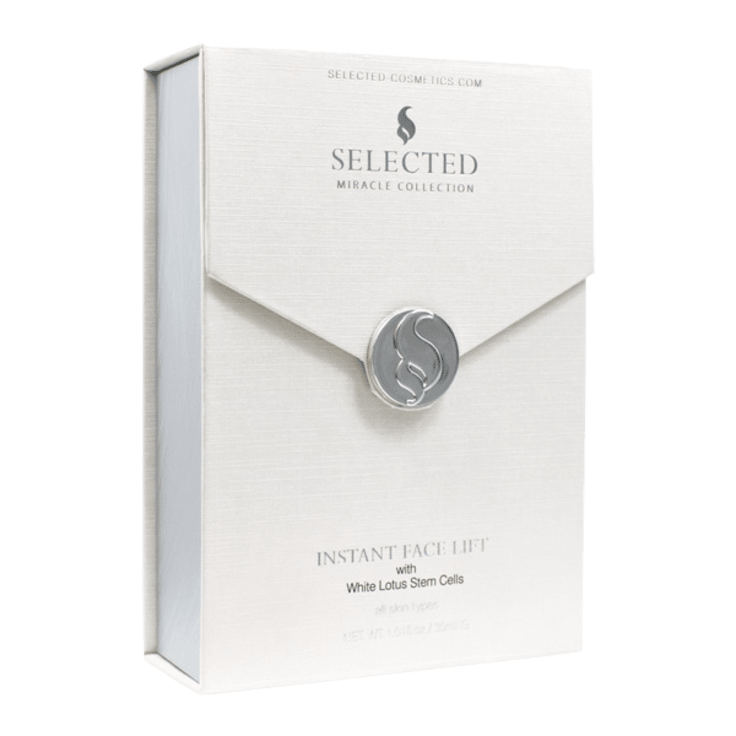 Selected Cosmetics Miracle Instant Face Lift
Features
Apply Selected Cosmetics Miracle Instant Face Lift, then sit back and watch the miracle happen.
This powerful combination of minerals and antioxidants firms and tightens the skin, providing the look of an instant face lift.
Antioxidant properties provide skin-nurturing benefits that help the skin retain moisture and replenish natural oils, while they lift, plump, and tighten the skin.
Specifications
Size:
How To Use:

Smooth a very thin layer of Miracle Instant Face Lift onto clean, dry skin. (Maybe applied all over the face and neck, or as a spot treatment for specific areas with lines and wrinkles).
Allow 2-3 minutes for the product to dry. (You may experience a tightening sensation at first, as the product seeps into pores, lines, and wrinkles and begins the tightening process).
Allow drying completely before applying other products.

Ingredients:

Water, Sodium Silicate, Magnesium Aluminum Silicate, Xanthan Gum, Methylisothiazolinone, Caprylic/Capric Triglyceride, White Lotus stem cells
Warning: Keep away from eyes. Keep out of reach of children. Do not apply to damaged, inflamed or compromised skin.
iNCLUDED IN THE BOX
1x Selected Cosmetics Miracle Instant Face Lift
Warranty
Available States
AL, AZ, AR, CA, CO, CT, DE, DC, FL, GA, ID, IL, IN, IA, KS, KY, LA, ME, MD, MA, MI, MN, MS, MO, MT, NE, NV, NH, NJ, NM, NY, NC, ND, OH, OK, OR, PA, RI, SC, SD, TN, TX, UT, VT, VA, WA, WV, WI, WY
Reviews
Verified Purchase
Youth in a jar
Love it - works fast and like the fountain of youth. Give me more
Written by @rovigil - July 25th 2020
Verified Purchase
Haven't used it yet but expect good things
Written by @Mtraenkner - July 8th 2020
Verified Purchase
It turns white and chalky
Written by @adamschristine - June 23rd 2020
Verified Purchase
Product leaves white stuff all over your face!!! This product does nothing they say it should do! Very dissatisfied!
Written by @Colettaz - August 3rd 2020
Verified Purchase
White
Leaves where ever you put it on your skin white like you didn't rinse soap off your skin
Written by @juanita33 - August 2nd 2020
Refund
I want to send this back. it puts a white film on your face
Written by @kkbulmer - July 2nd 2020
Verified Purchase
Dries to a white powdery film - TERRIBLE
I was really looking forward to this product. Unfortunately, I'll never be able to use it and be seen in public. It tightens really well…but in exchange for the tightening, your face is covered in a white, powdery film that you can't wipe off. It looks like you mixed flour and water, applied it to your face, then let dry leaving behind the flour. And you can't use a damp cloth to get rid of it; it wipes the tightening aspect off, too! I even thought maybe it was just the initial application and tried a couple more times, like priming it, but no. Surely they knew this…definitely feel scammed. Tired to add pics but the review won't allow them.
Written by @foresterkm - June 21st 2020