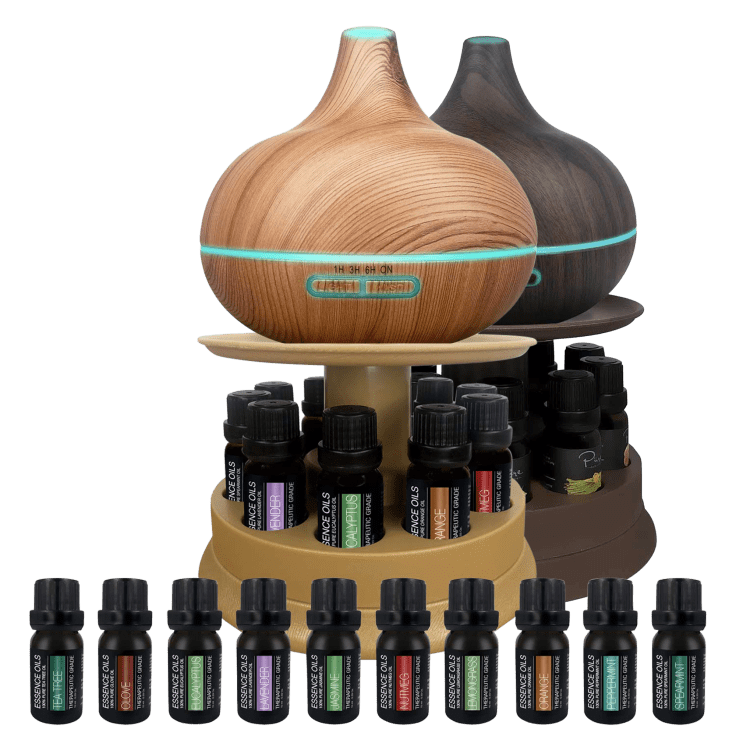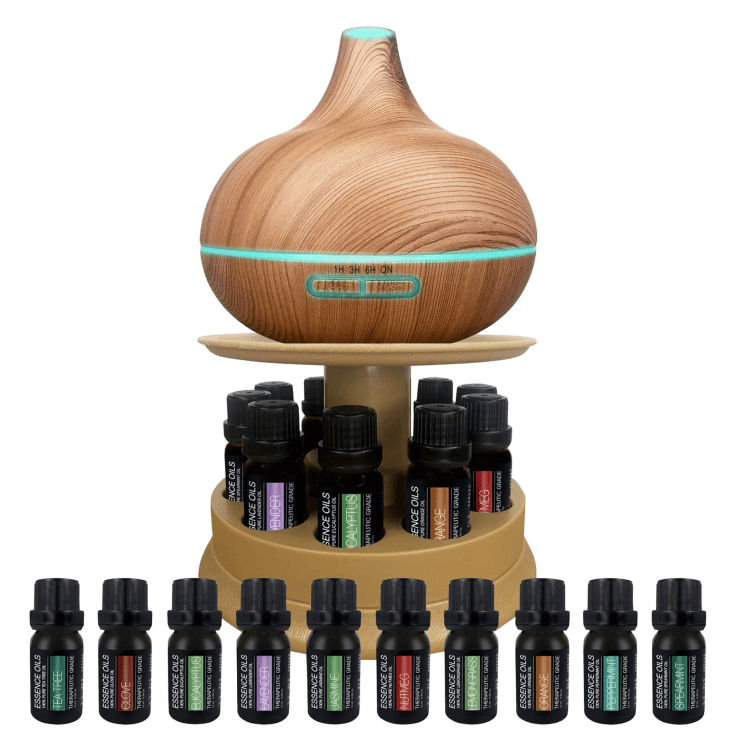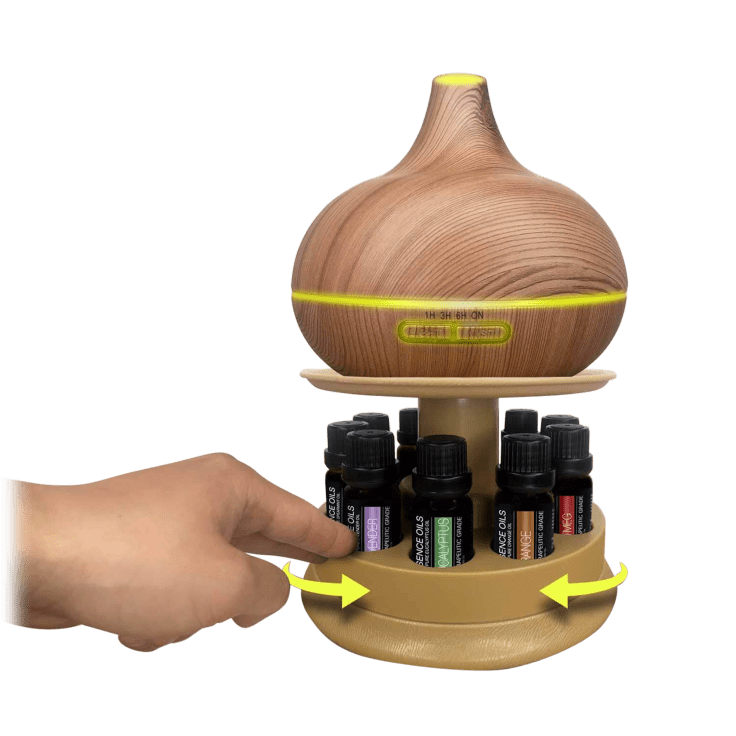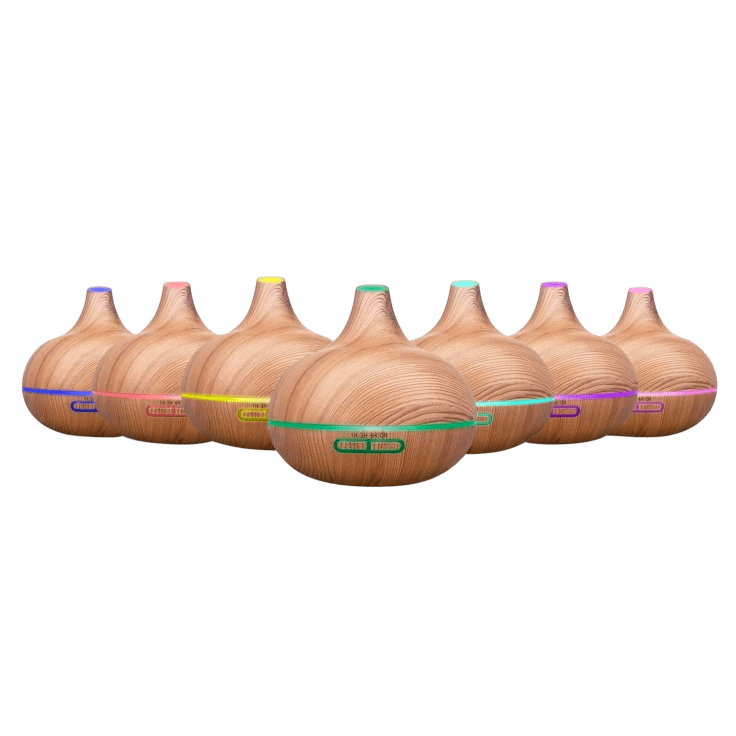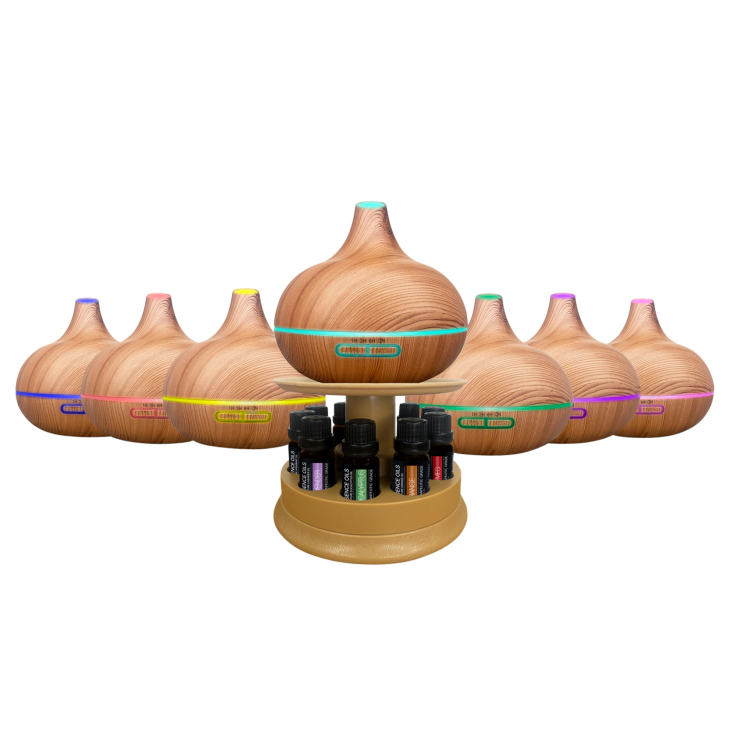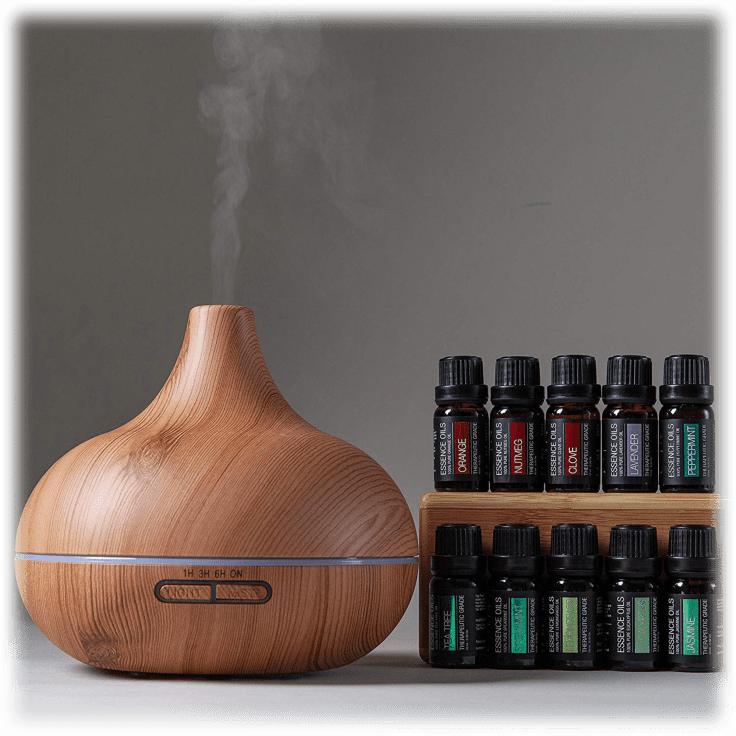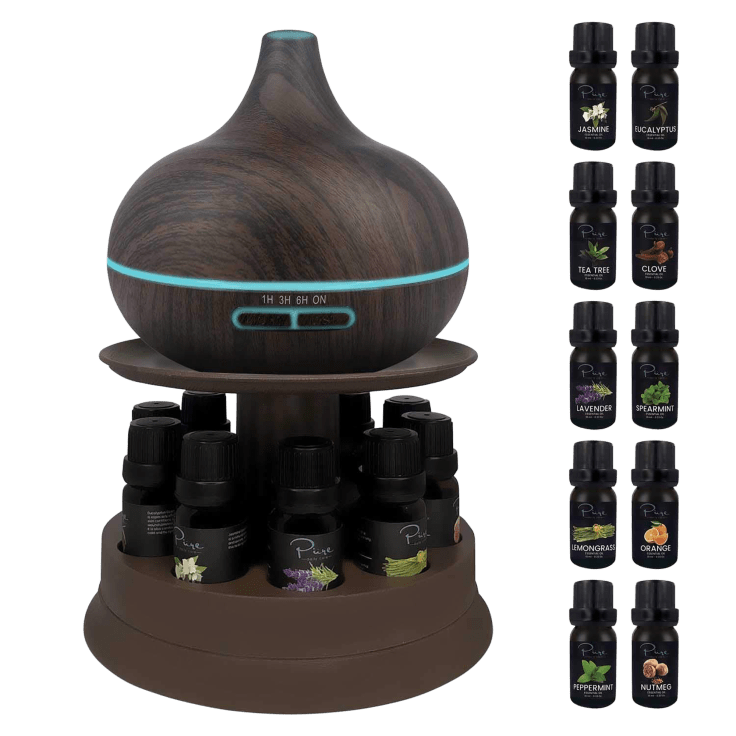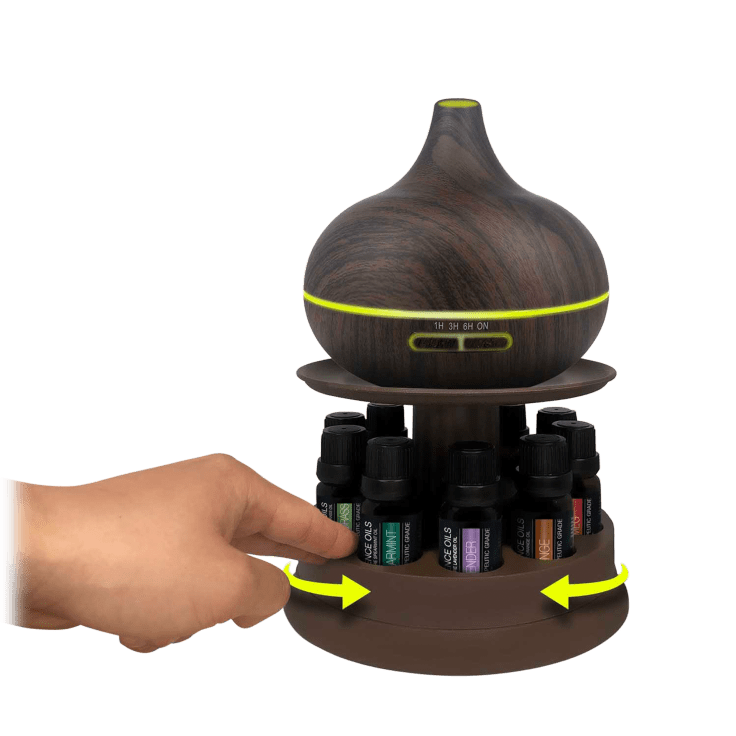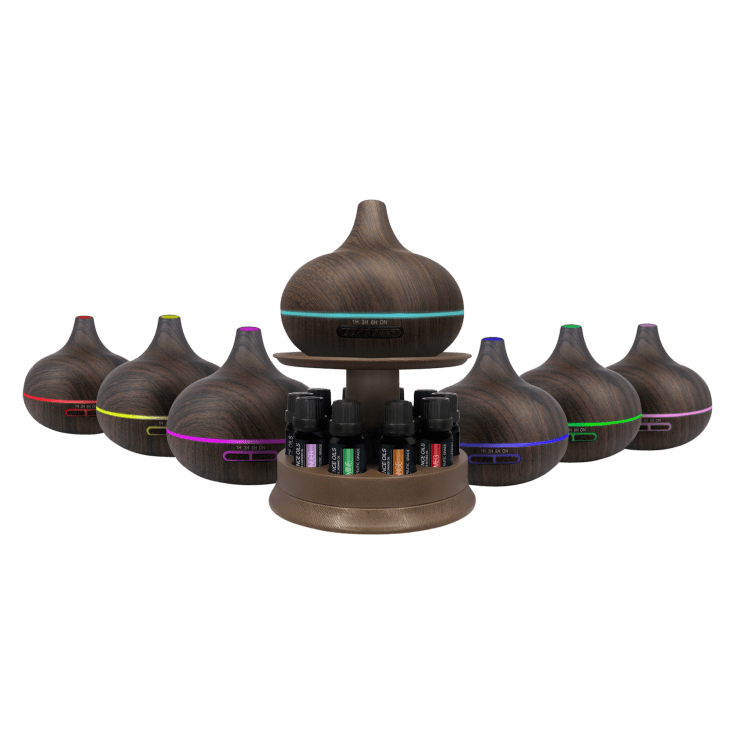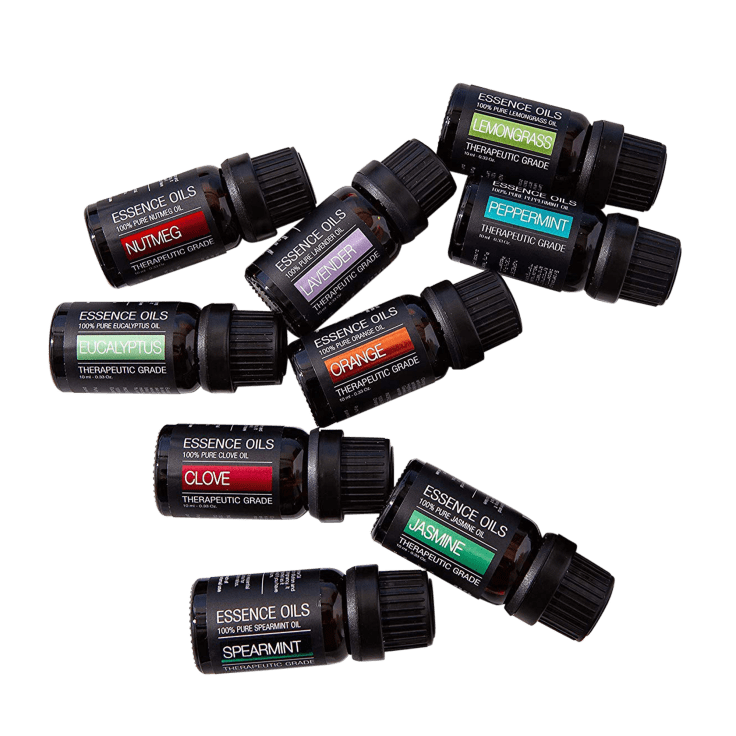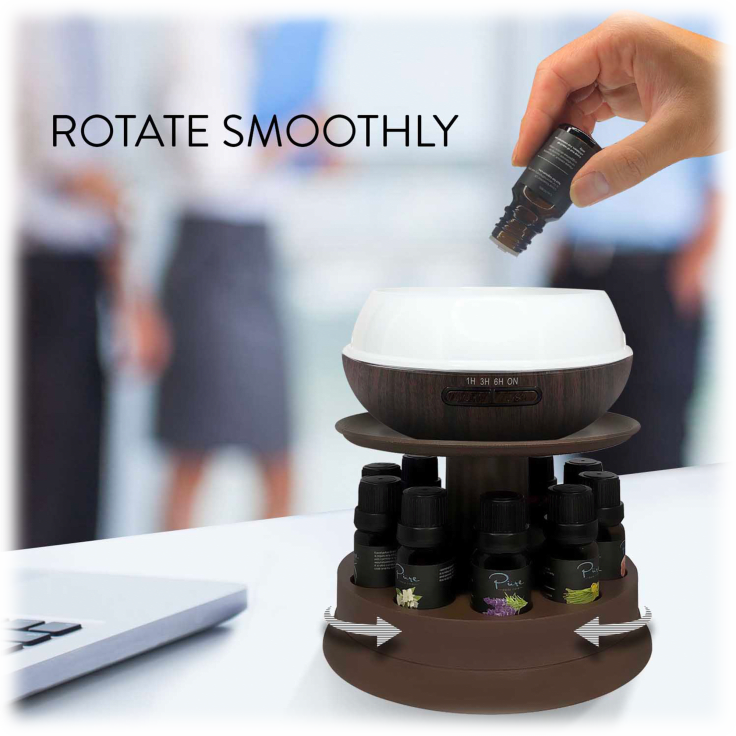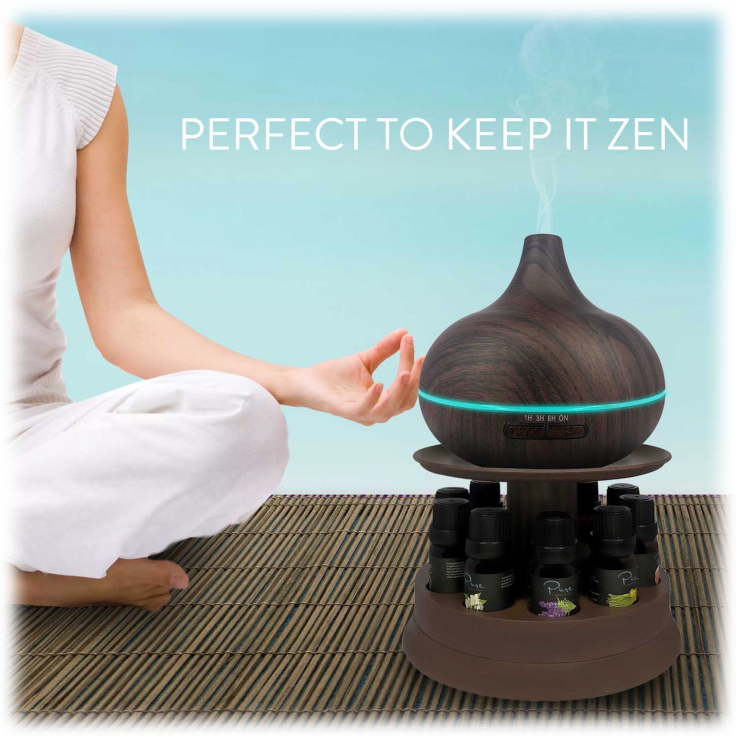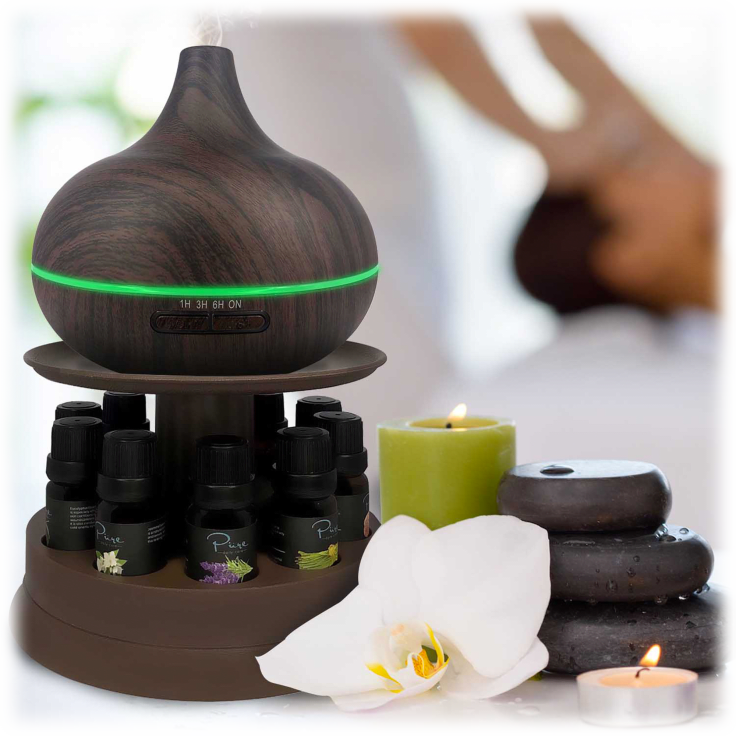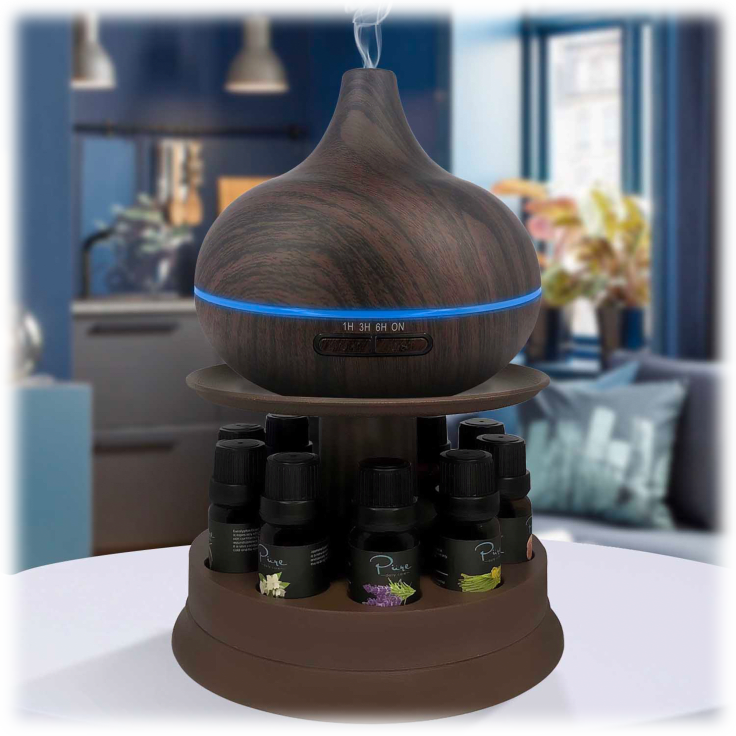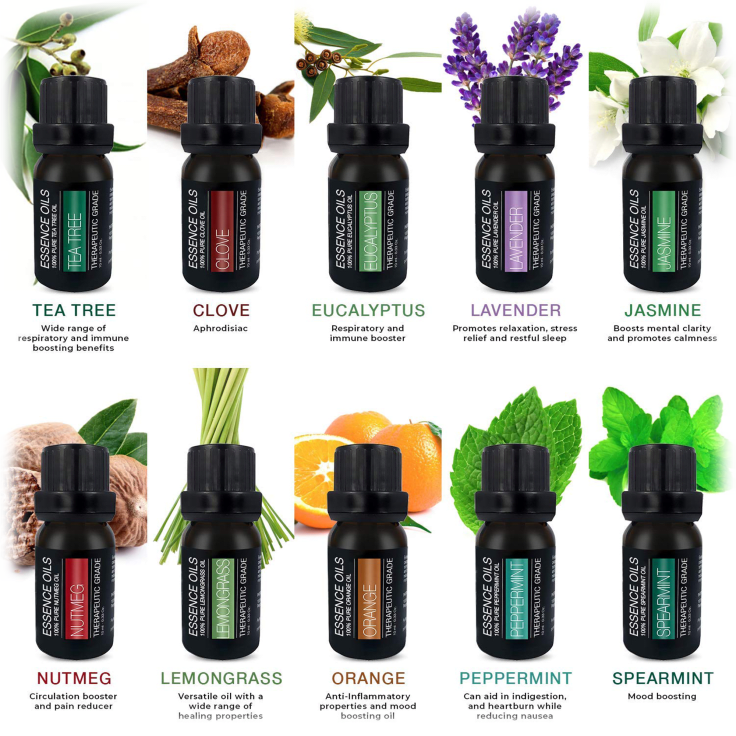 Pure Daily Care Ultimate Aromatherapy Diffuser with 10 Oils and Stand
Features
THE COMPLETE BUNDLE
Our Essence Diffuser has a 300 ml capacity and uses state of the art wave diffusion technology to atomize essential oils for ultimate wellness. The Essence diffuser includes 7 ambient light modes with two intensity settings for 14 different light combinations. It also includes 4 timer settings and a convenient auto shutoff feature for low water levels. Essence is made of BPA free plastic with a beautiful dark oak wood grain design.
ROTATING DISPLAY STAND
We include what other's don't. A beautiful and convenient rotating display stand allows you to use, store and display your diffuser and essential oils neatly in one place without having to store them separately. The diffuser sits on top of the stand while a rotating carousel can store and display 10 essential oils bottles.
10 ESSENTIAL PLANT OILS
Our Top 10 essential oils include lavender, eucalyptus, tea tree, orange, peppermint, lemongrass, jasmine, nutmeg, clove, and spearmint oils. All oils are therapeutic grade come in amber 10ml jars to protect from sun degradation
ANCIENT FORMULAS PROVEN RESULTS
Our oils are formulated using the highest quality plants, such as lavender from France, Indonesian Cumin and Roman Chamomile. Our oil blends mix specific ratios of our 100% pure oils to create powerful effects on mind, body and overall well being. Our oils have no added fillers and absolutely zero additives. Simply add 6-8 drops into the water tank to add a light scent to any room.
INCLUDED IN THE BOX
1x 300ml ultrasonic essence diffuser
1x rotating display stand for the diffuser and 10 oils
1x 10ml lavender essential oil
1x 10ml eucalyptus essential oil
1x 10ml tea tree essential oil
1x 10ml orange essential oil
1x 10ml peppermint essential oil
1x 10ml lemongrass essential oil
1x 10ml jasmine essential oil
1x 10ml nutmeg essential oil
1x 10ml clove essential oil
1x 10ml spearmint essential oil
1x power cable
1x user manual.
Warranty
Available States
AL, AZ, AR, CA, CO, CT, DE, DC, FL, GA, ID, IL, IN, IA, KS, KY, LA, ME, MD, MA, MI, MN, MS, MO, MT, NE, NV, NH, NJ, NM, NY, NC, ND, OH, OK, OR, PA, RI, SC, SD, TN, TX, UT, VT, VA, WA, WV, WI, WY, AK, HI
Estimated Delivery Date
Monday, April 13th - Thursday, April 16th. We're temporarily prioritizing shipping some items to help customers stay at home during the COVID-19 pandemic. As a result, some deliveries will be longer than usual.