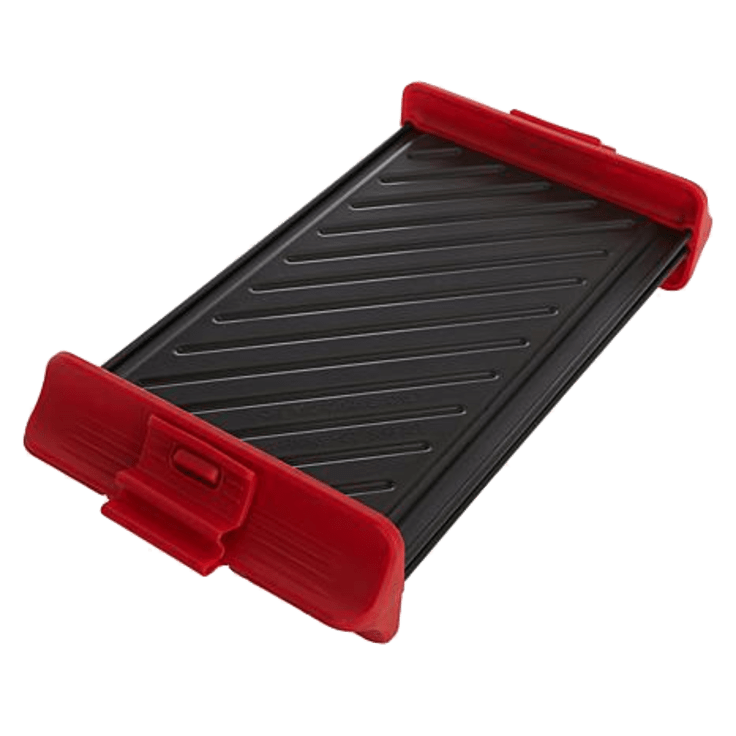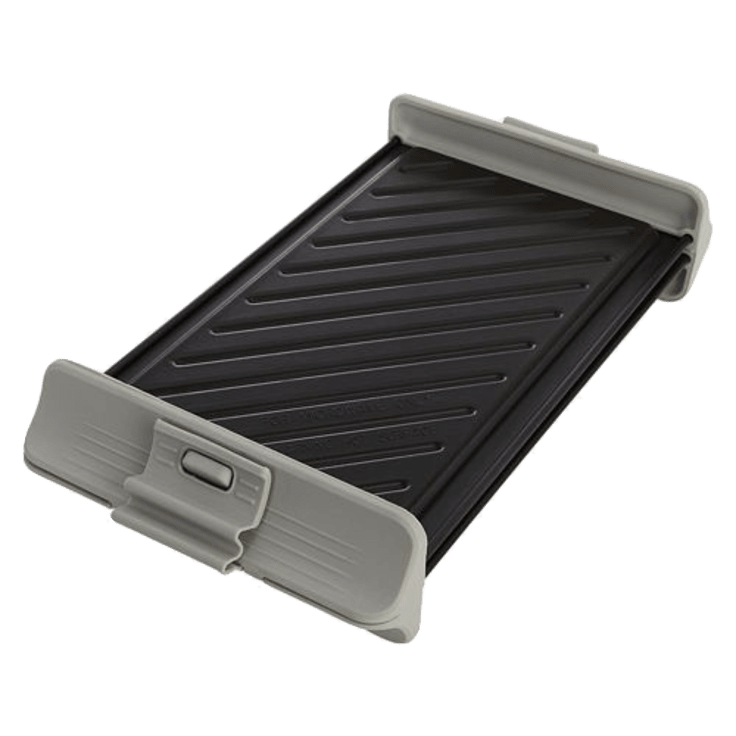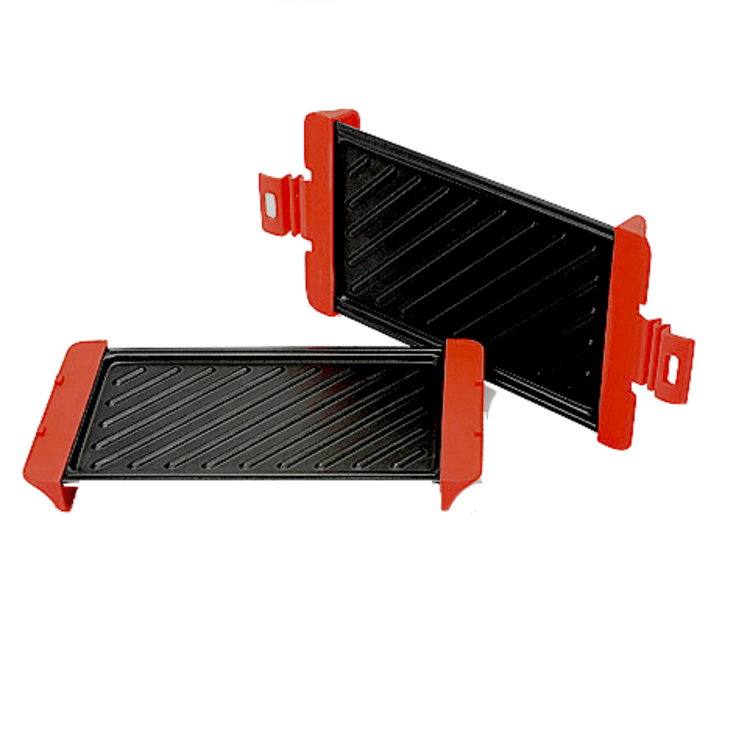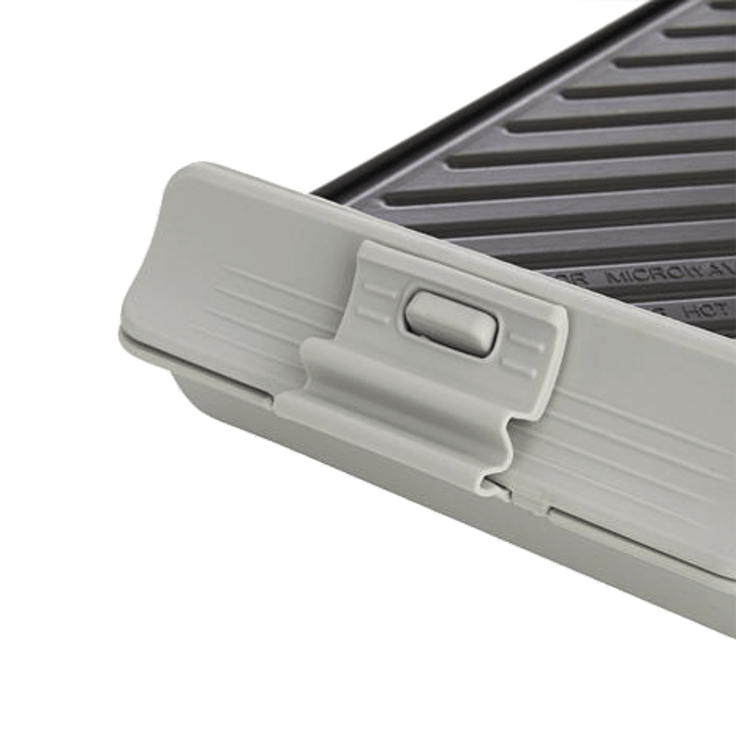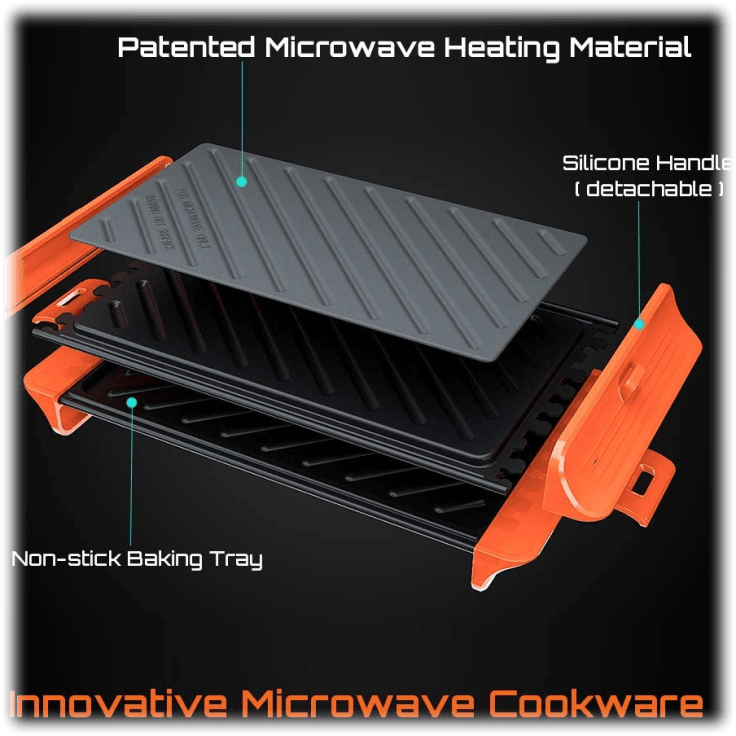 KitchenHQ Rectangle Microwave Grill
Features
Color Choice: Red or Silver
Cook food and achieve the same flavor in the microwave as you would in the oven with the KitchenHQ Rectangle Microwave Grill.
The grill absorbs the microwave's heat so your food is being cooked on the grill — not the microwave.
And with non-stick coating, you can enjoy all your favorite foods in less time with less cleanup.
You can place foods that are up to 2.25" thick in between the microwavable plates to making paninis or french toast
Specifications
Dimensions: Approx. 13.5"L x 5.8"W x 0.9"H
Material Composition: Silicone and aluminum
Non-stick coating
Care: Grill is dishwasher safe, but hand washing is recommended
Country of Origin: China
Good To Know

It is recommended to use tools made of nylon, plastic, wood, silicone or melamine when needed.
For best results when using the Rectangle Microwave Grill, turn your food over at least one time during the necessary cooking time.
INCLUDED IN THE BOX
1x KitchenHQ Rectangle Microwave Grill
1x Instructions
Warranty
Estimated Delivery Date
Monday, April 13th - Thursday, April 16th. We're temporarily prioritizing shipping some items to help customers stay at home during the COVID-19 pandemic. As a result, some deliveries will be longer than usual.