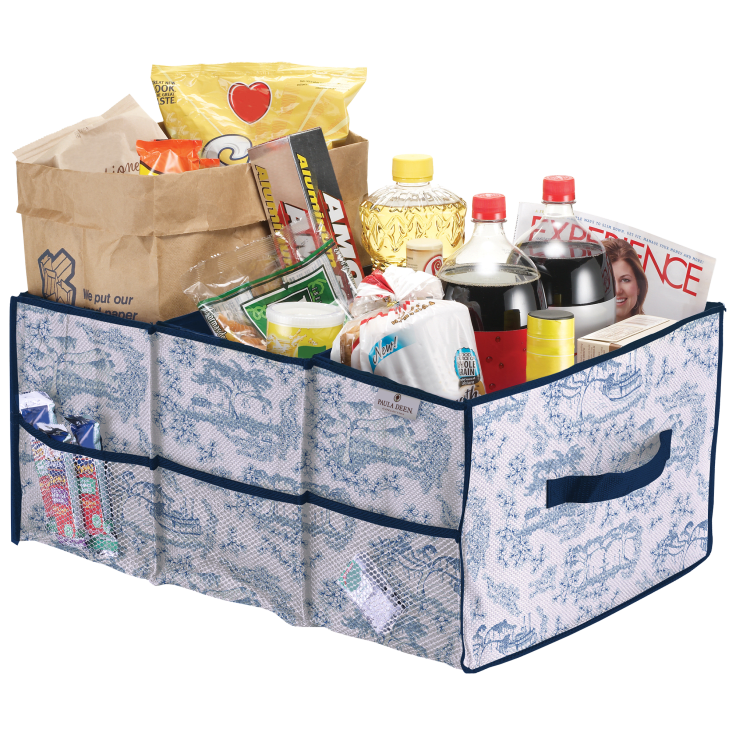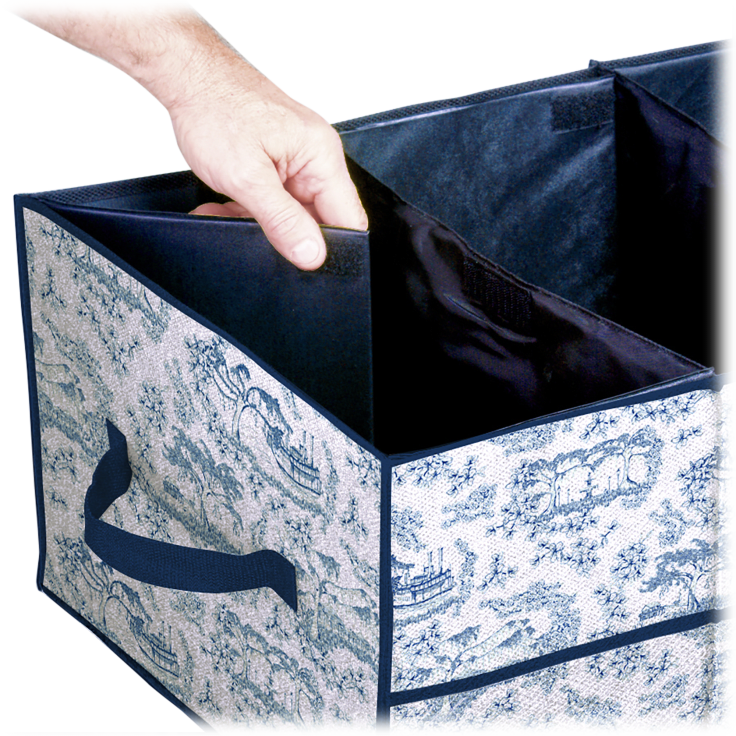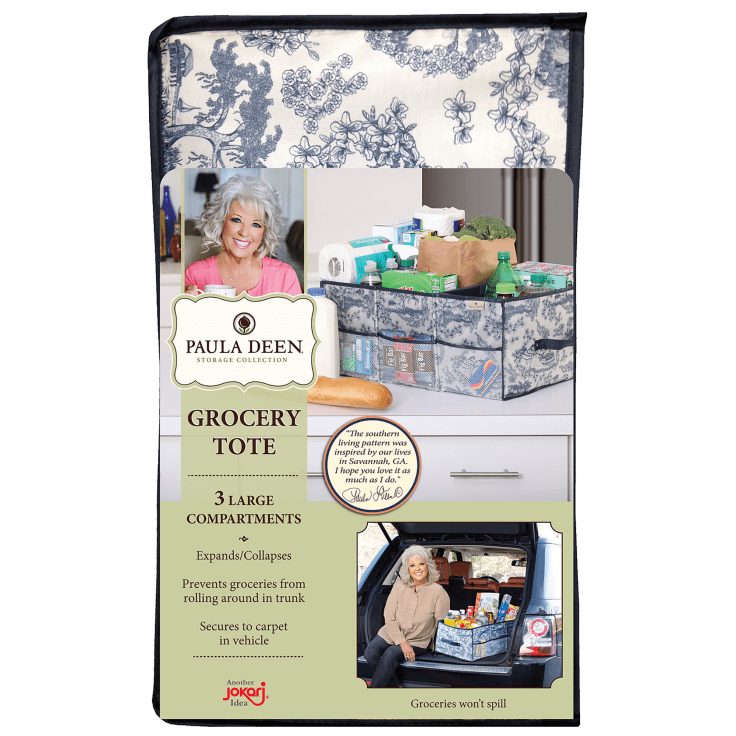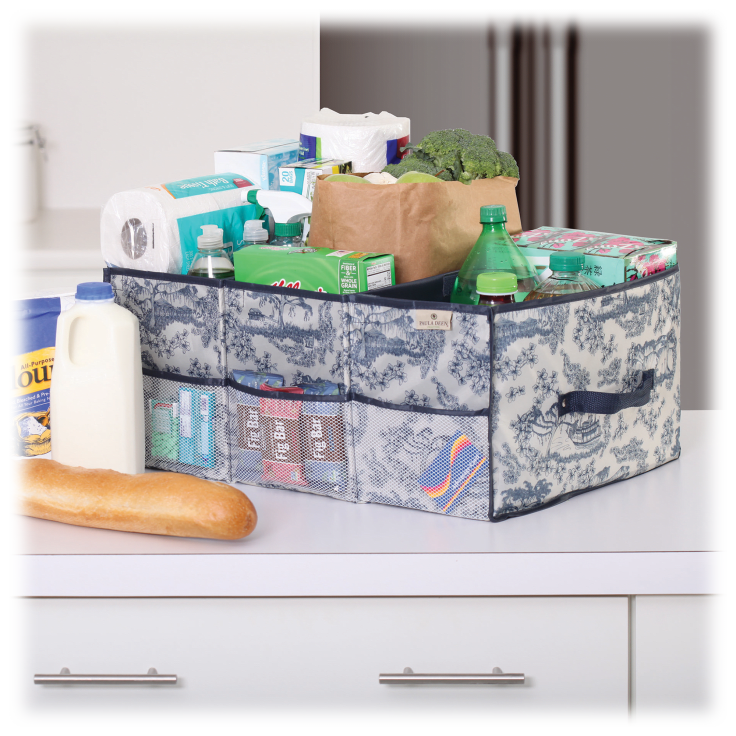 Everyday Cargo Tote by Paula Deen
Features
The Paula Deen Cargo Tote holds groceries or anything you stow in your car.
Keeps contents from spilling and scattering all over.
The Grocery Tote conveniently organizes groceries or anything you store in your car.
It expands to 3 compartments and attaches to the auto carpet with hook-and-loop to stay in place.
Keep grocery bag contents from spilling, organize toys, or car supplies, and more.
Personalized with Paula Deen toile patterned fabric.
Specifications
Dimensions: 16" x 1" x 10"
Weight: 2.0 lbs.
Material: Polyester
included in the box
1x Paula Deen Everyday Cargo Tote

Expands to 3 compartments
Warranty