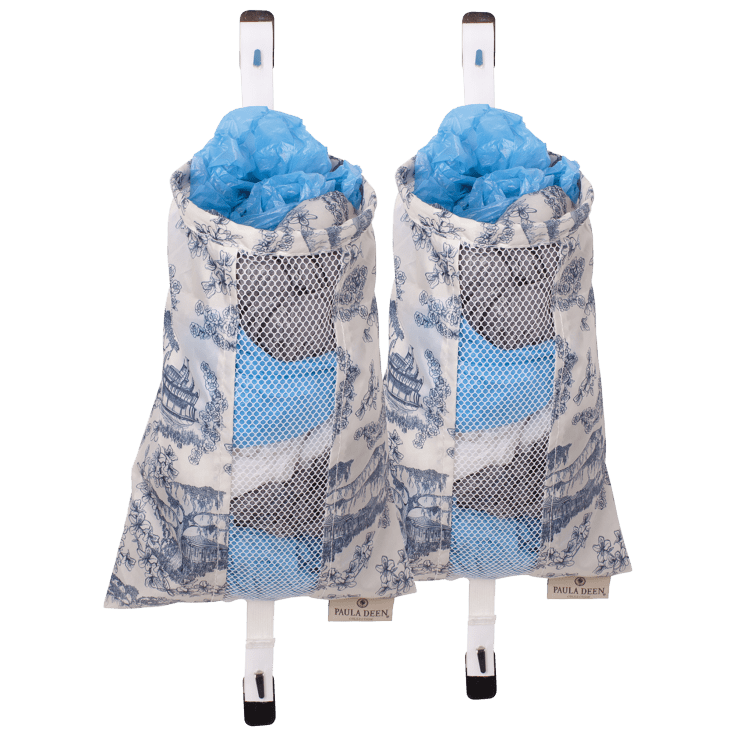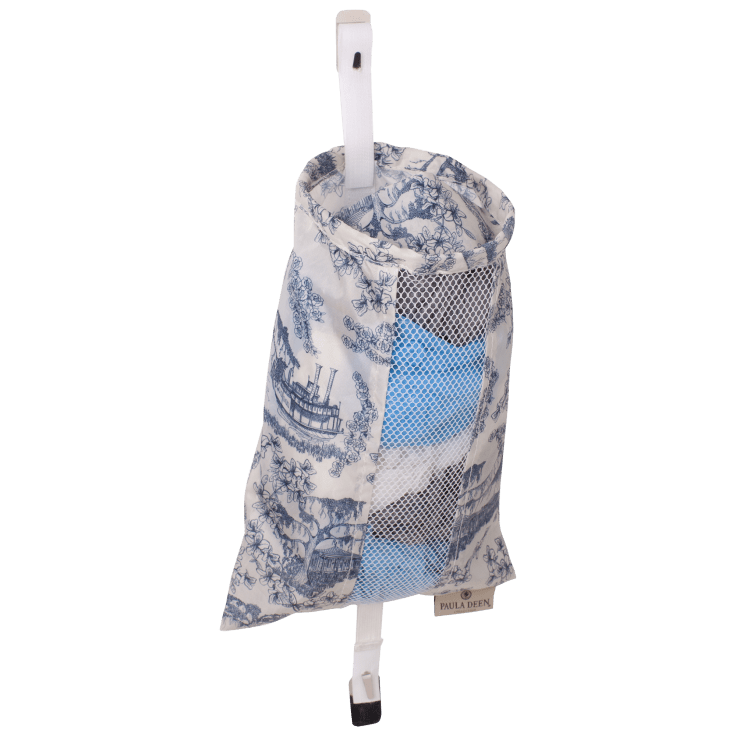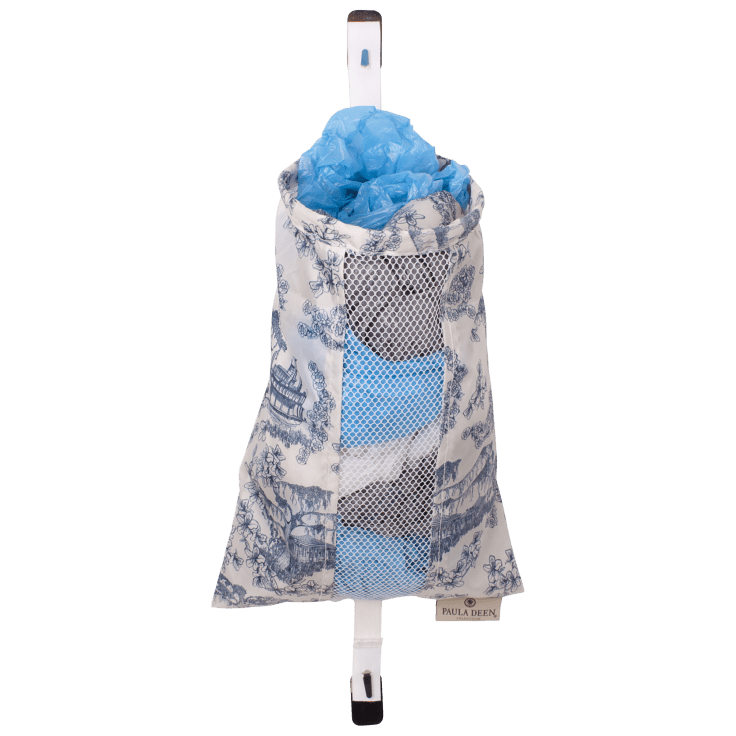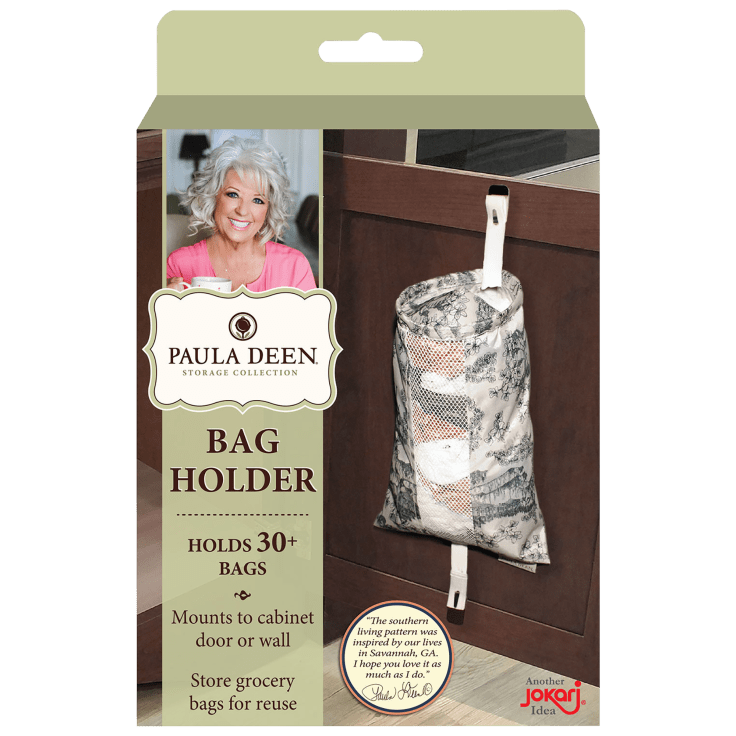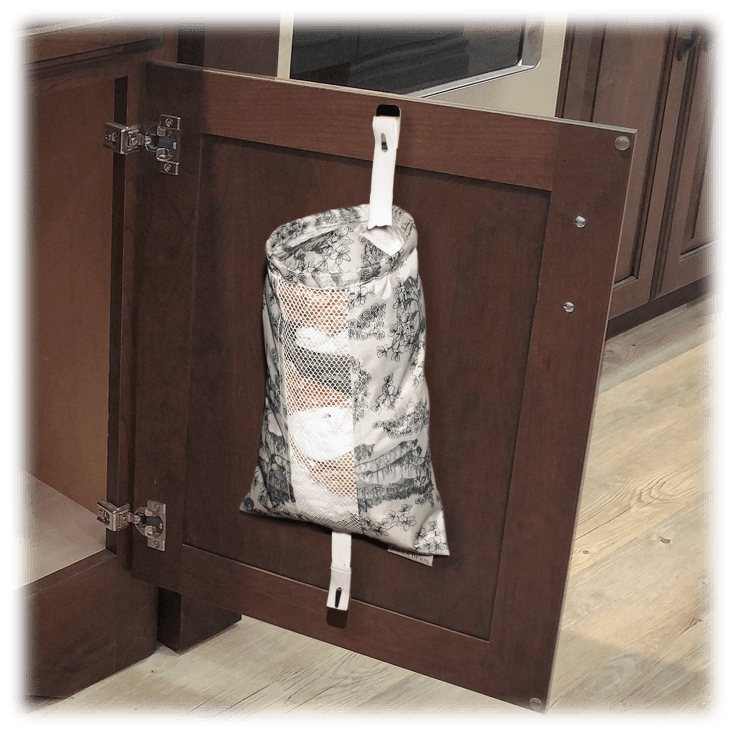 2-Pack: Everyday Bag Holder by Paula Deen
Features
The Paula Deen Bag Holder can hang anywhere convenient to hold shopping bags in one place for reuse.
The Bag Holder holds shopping bags in one place for reuse.
It easily attaches to any cabinet door but also includes clips for hanging on the wall or anywhere convenient.
It is personalized with Paula Deen toile patterned fabric.
Specifications
Dimensions: 8.5" x 6" x 18"
Weight: 0.06 lbs.
Material: Polyester
included in the box
2x Paula Deen Everyday Bag Holder
Warranty
Reviews
Verified Purchase
I love them, i put all my bags in it. THANK YOU
Written by @phairston00 - January 8th 2021
Verified Purchase
bag holder
These are really nice store bag holders, glad I brought them and the price was a steal, they will hold many bags from my food shopping you know the gray and blue bags that you have after shopping with no where to store them for future use, Thanks now they are out of the way in a neat stylish place.
Written by @deanderson - December 6th 2020
Verified Purchase
Nice
I needed these I have so many extra plastic bags
Written by @spice12 - November 17th 2020
Verified Purchase
Tiny
Guess, I should have looked at the dimensions. Size of a brown lunch bag. Big Oops, Huge!!!
Written by @mvecere - January 7th 2021
Verified Purchase
Poor quality
I am so very disappointed with the quality of this product. I have a cloth bag to hold plastic bags that is so much better than this poorly made bag! This is AN AWFUL PRODUCT for the price. I could have gotten this from the dollar store!!!
Written by @LSSREAL812 - November 11th 2020