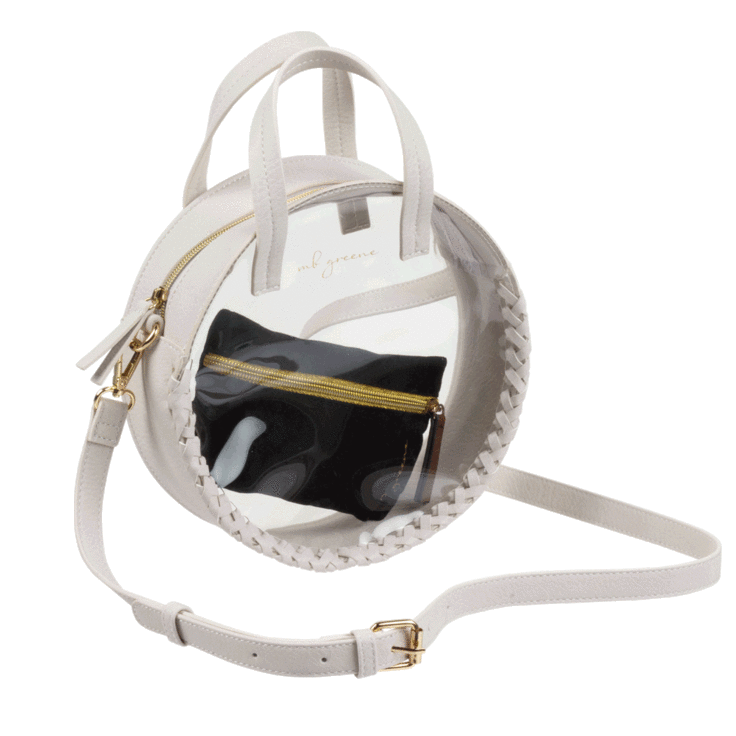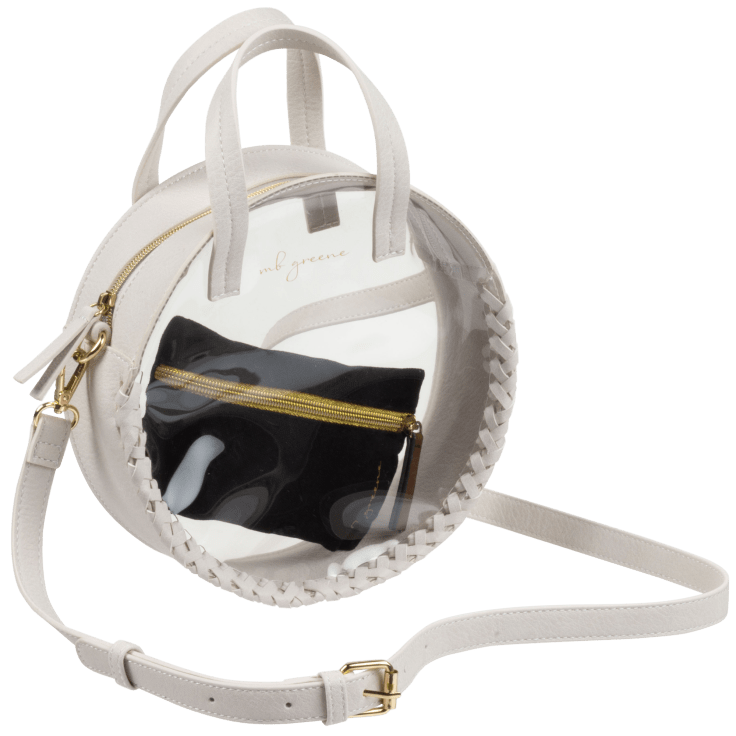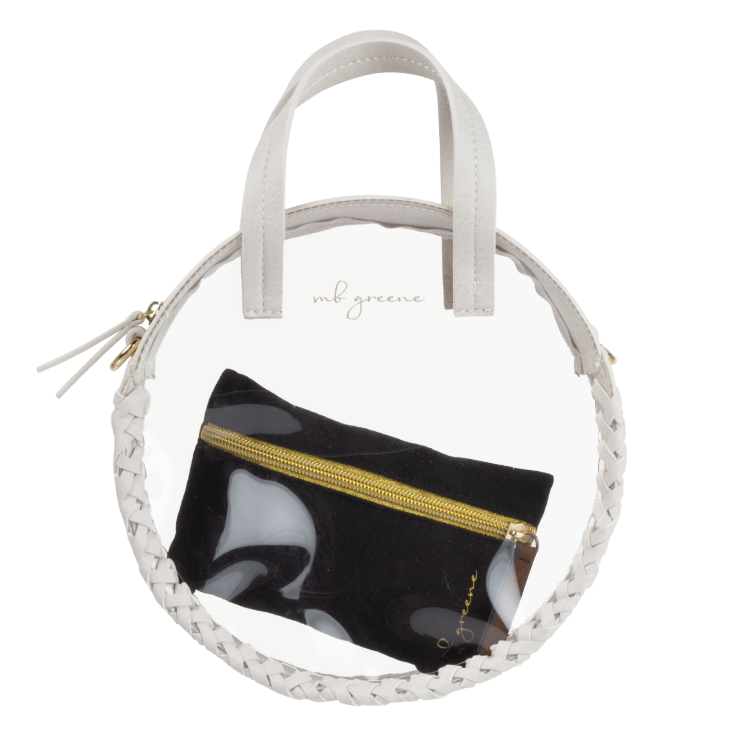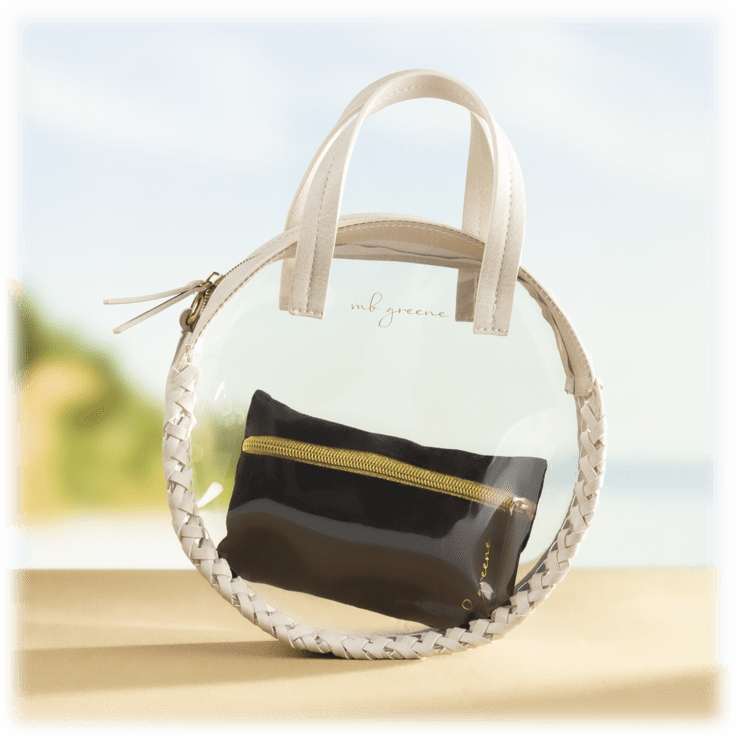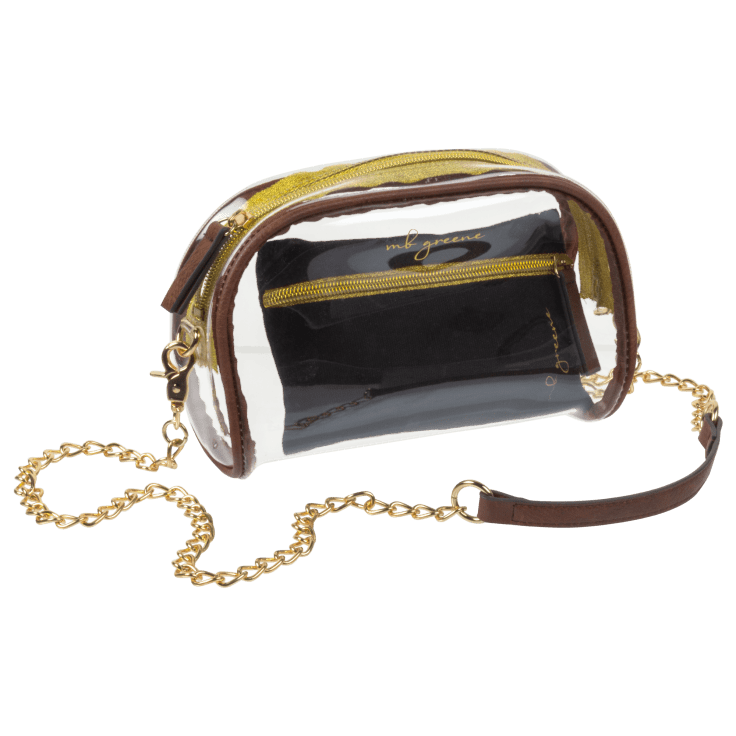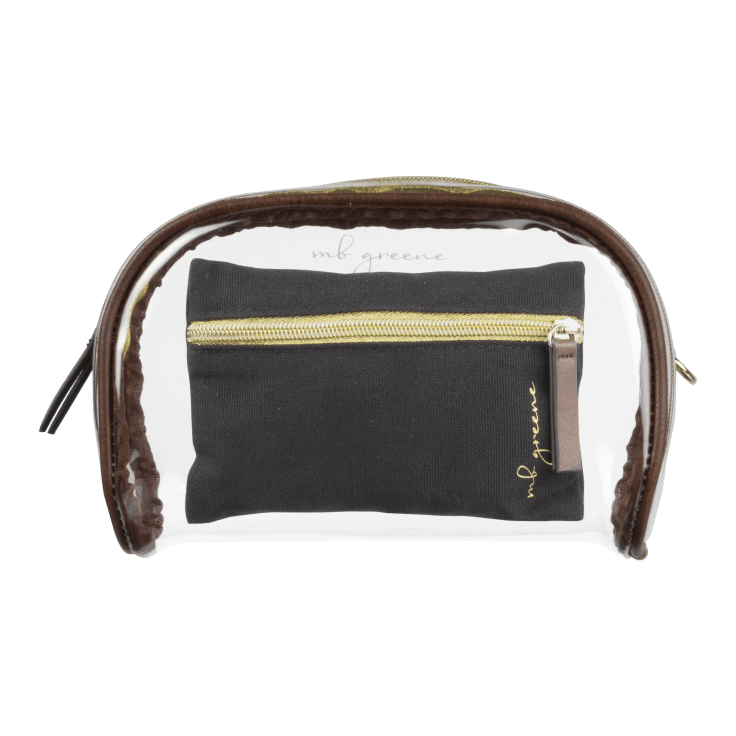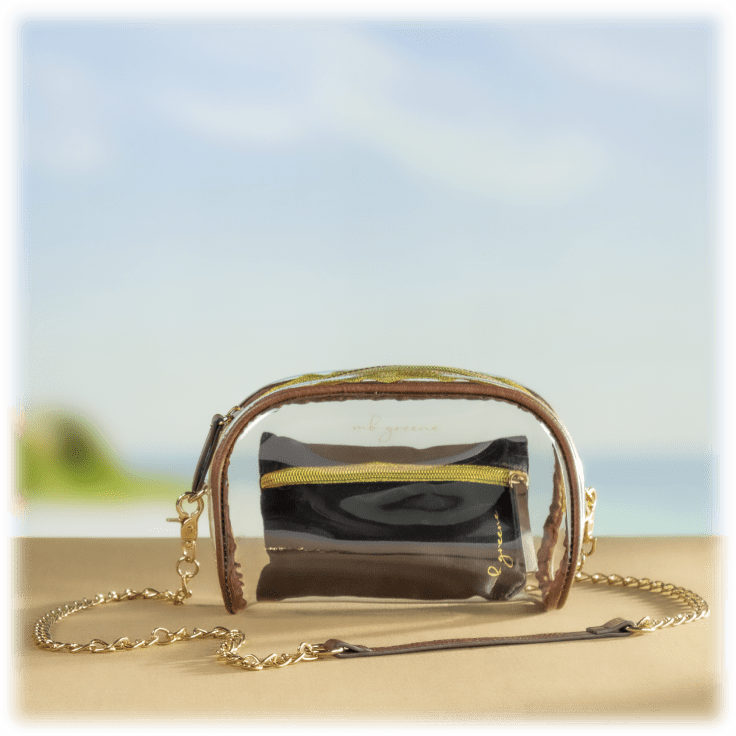 MB Greene "Be Clear" Collection Purses
Features
Clear Circle Purse with off-white color accents
Stylish in the stadium! The circle purse debuts in a neutral bone color that's perfect for game day or a night out
The extra width makes it ideal for carrying all the things
Choose to wear it on your shoulder or cross-body with the adjustable strap
It also converts to a fun clutch
This one might be our new favorite!
All bag styles are compliant with the Homeland Security clear bag policy intended to enhance public safety and improve access for fans
Dimensions: 9" x 3"
Clear Chain Purse with gold accents
The Chain Purse has a candy shell vinyl, metallic gold zipper, and stylish chain that make this bag a consistent favorite
This purse is a must-have for game day and public venues!
Perfect for keeping you hands-free while carrying all the things you need
Includes a privacy pouch to keep some stuff, well, private
All bag styles, as well as the privacy pouch (6.25" x 4.25"), are compliant with the Homeland Security clear bag policy intended to enhance public safety and improve access for fans
Dimensions: Approx. 8" x 5" x 3"
Privacy Pouch in black with gold zipper
Add a gift card and a bow and you're done!
This durable, black canvas small zipper pouch has so many uses coin purses, small cosmetics, private items, chargers, headphones
Use the privacy pouch with your clear purse to keep your things, well, private
What's Included?
1x MB Greene Be Clear Collection Purse In Your Style Choice
1x Privacy Pouch
Warranty