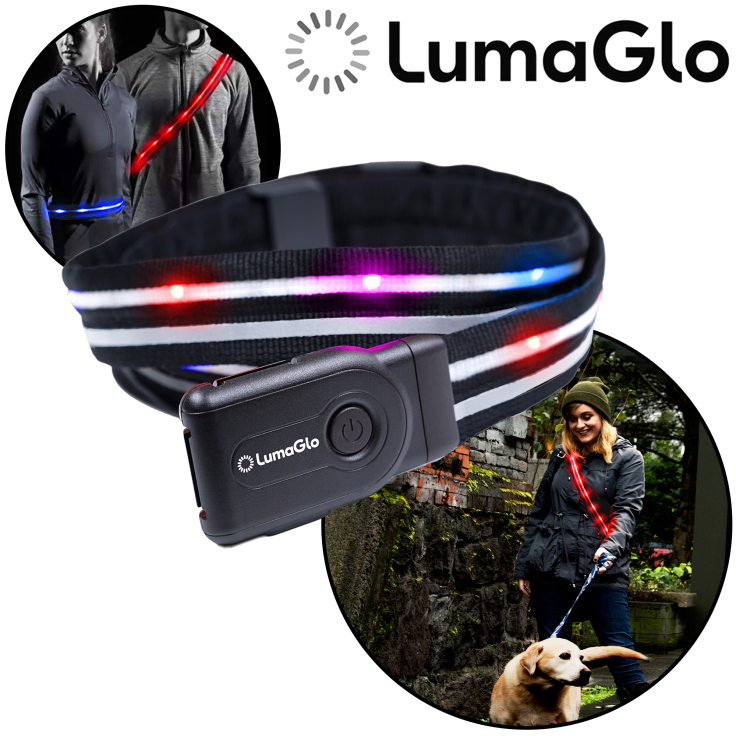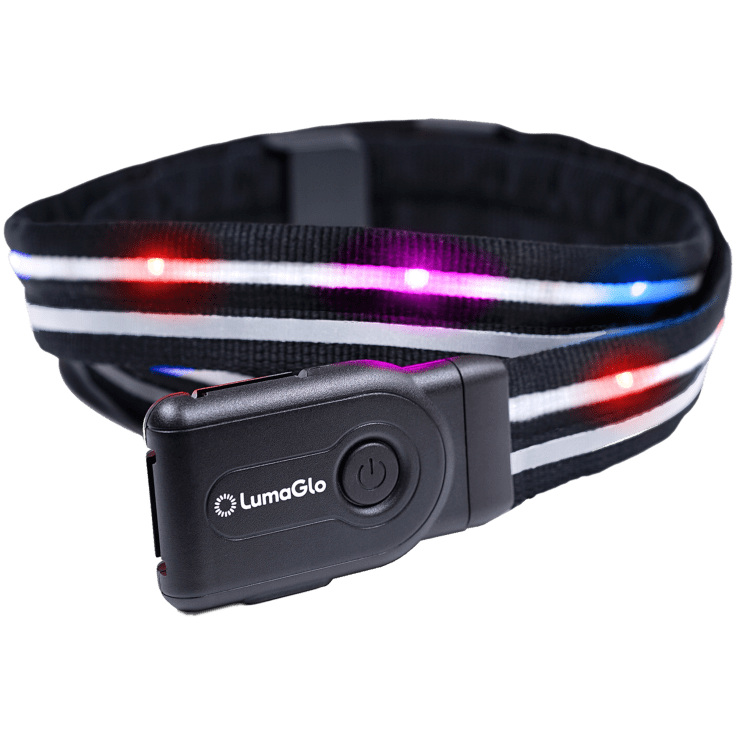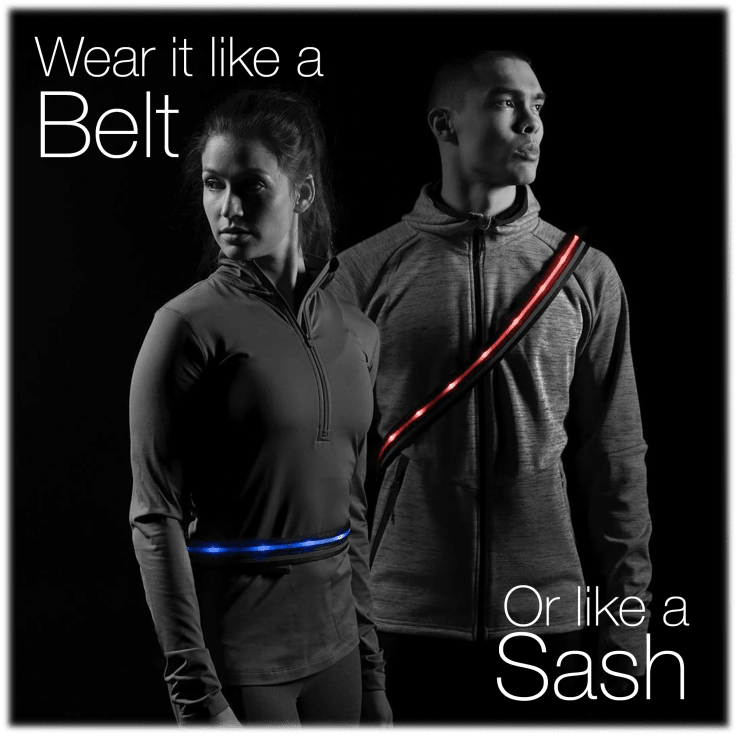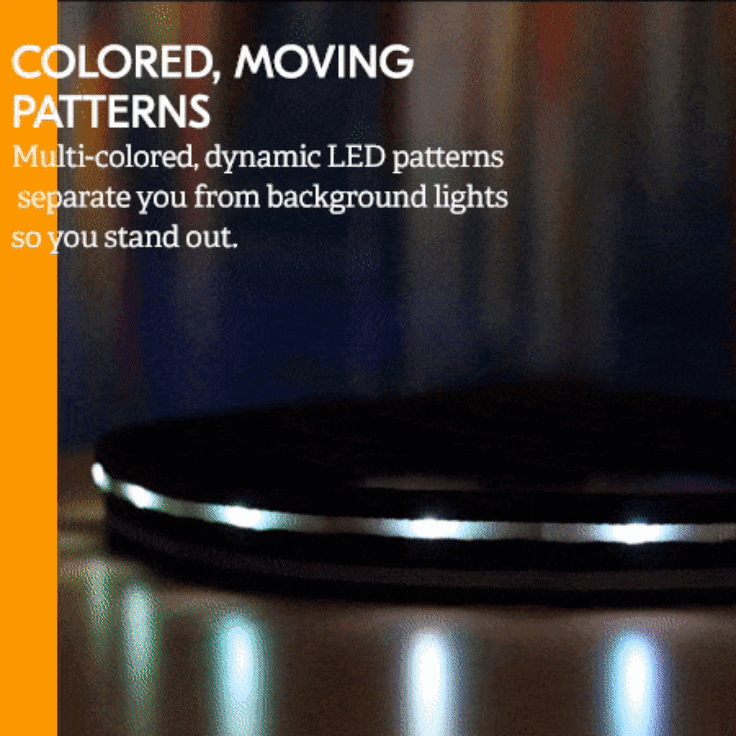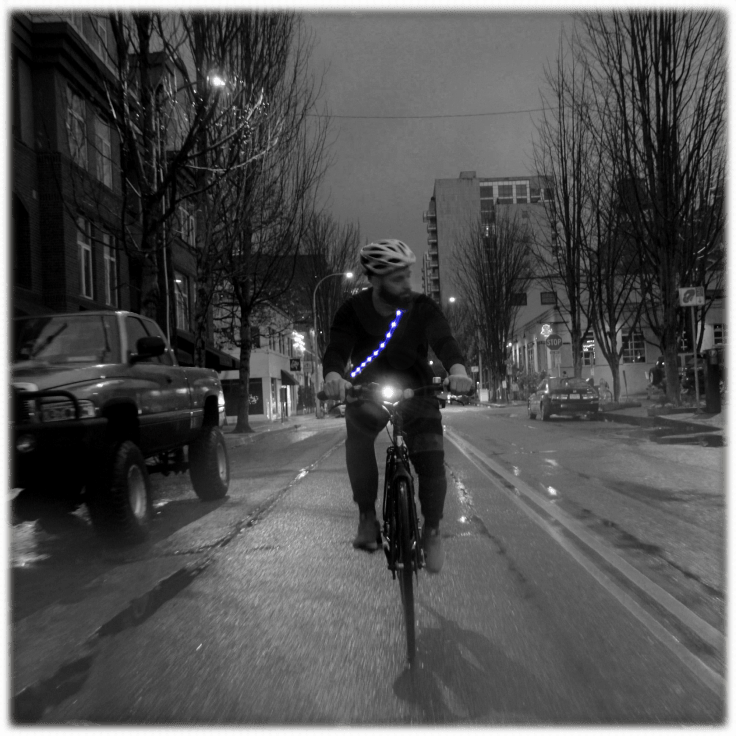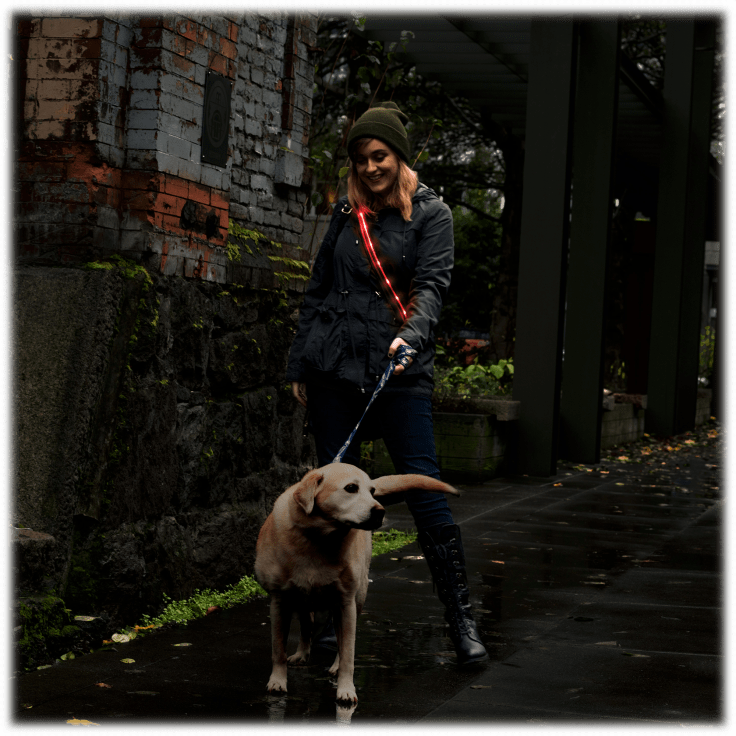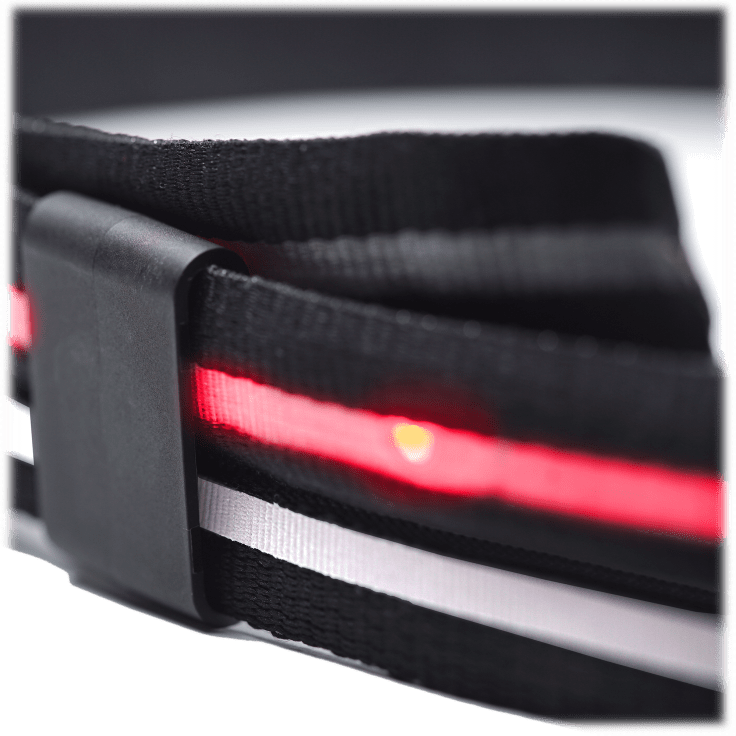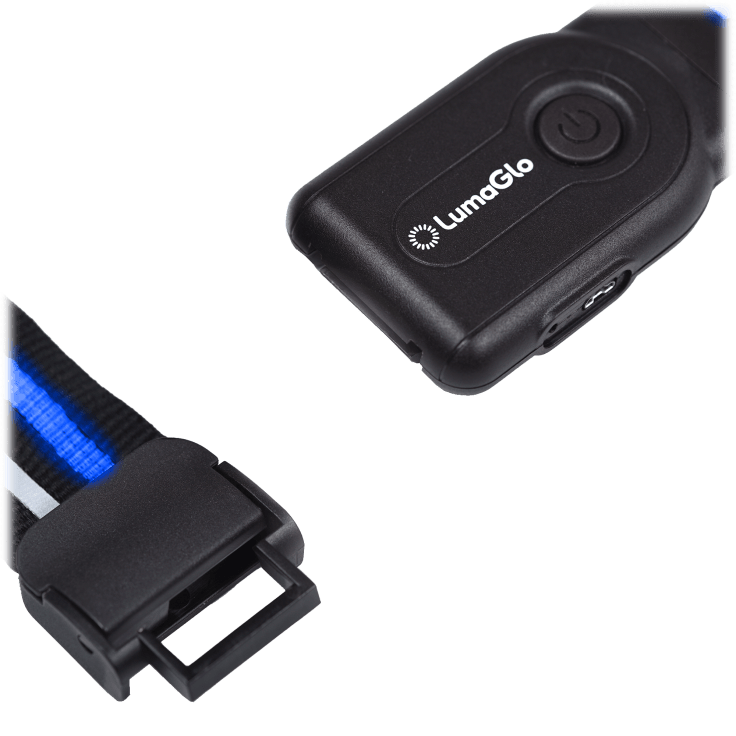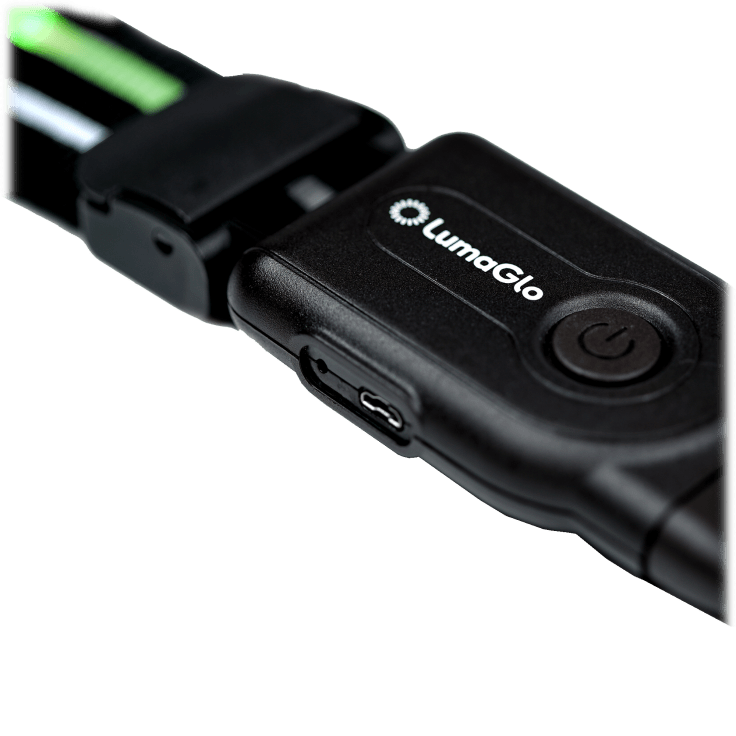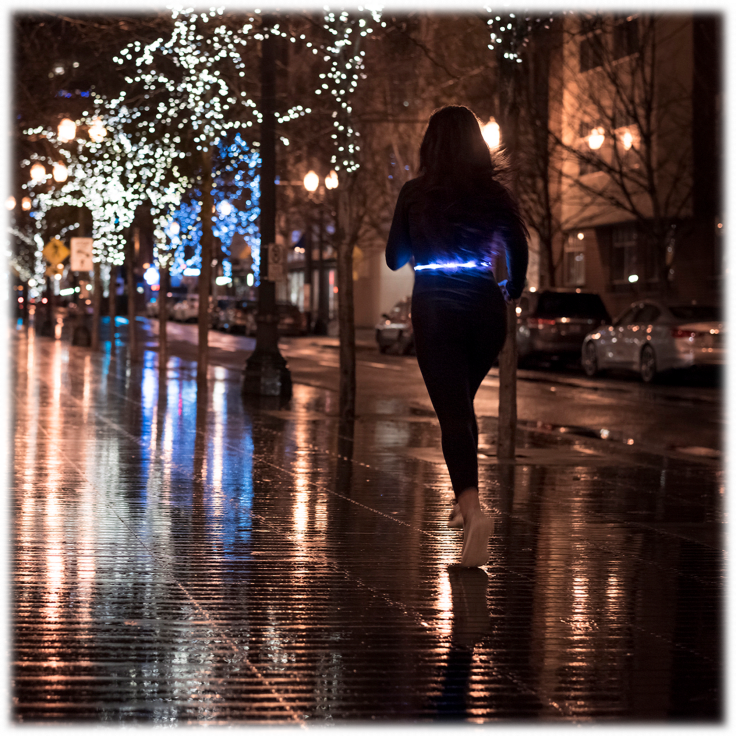 LumaGlo LED Safety Crossbelt - Reflective / Light-Up Smart Belt
Features
The Crossbelt by Lumaglow is the smart next generation of wearable safety gear. Multi-colored, moving patterns hold the ultimate attention-grabbing power in even the heaviest traffic and most inclement weather conditions. A High-tech brake light detects when a cyclist slows down and automatically begins flashing red to alert drivers. Modern design replaces bulky, construction-style vests and suspenders with a clean, technology-centric aesthetic that looks great. Wear it as a sash or belt. Helps keep you safe even if you're wearing a backpack or bulky clothing.
Sash & Belt Design: One product. Two convenient wear options. All types of activities. Choose a size
360° Visibility: Illumination from all directions. Reduce the chance of being struck from the side.
Colored, LED Moving Patterns: Multi-colored, dynamic LED patterns separate you from background lights. Defy Darkness and stand out.
Automatic Brake Light: Integrated accelerometer automatically detects motion and alerts others when you stop.
Rechargeable via Micro USB
Wear over Backpack of Pannier
SUPER Bright
Emergency Mode
Lightweight
Weatherproof
WATCH THIS TO SEE IT IN ACTION
Specifications
Battery Life: 3 to 6 Hours
Weight: 4.8 oz
Materials: Polyester Blend
Recharging Connection: Micro-USB
Cleaning Instructions Hand-Wash
Number of Light Modes: 8
SIZING INFORMATION
Used Running as a Belt
Small / Medium: 26" - 34" Waist
Large / Extra Large: 35" - 46" Waist
Used Cycling as a Sash
Small / Medium: 5'0"-5'5" Tall
Large Extra Large: 5'7"-6'2" Tall
Used for Either Running or Cycling
Small / Medium: Waist < 31"
Large Extra Large: Waist > 31"
Special Note: To maximize battery performance, the Crossbelt is shipped uncharged. Open the box, connect the Crossbelt to the included charging cable, then begin your journey to Defy Darkness!
INCLUDED IN THE BOX
1 x LumaGlow Crossbelt
1 x Micro-USB Charging Cable
1 x Quick Start Guide
Warranty
Estimated Delivery Date
Tuesday, August 18th - Tuesday, August 25th