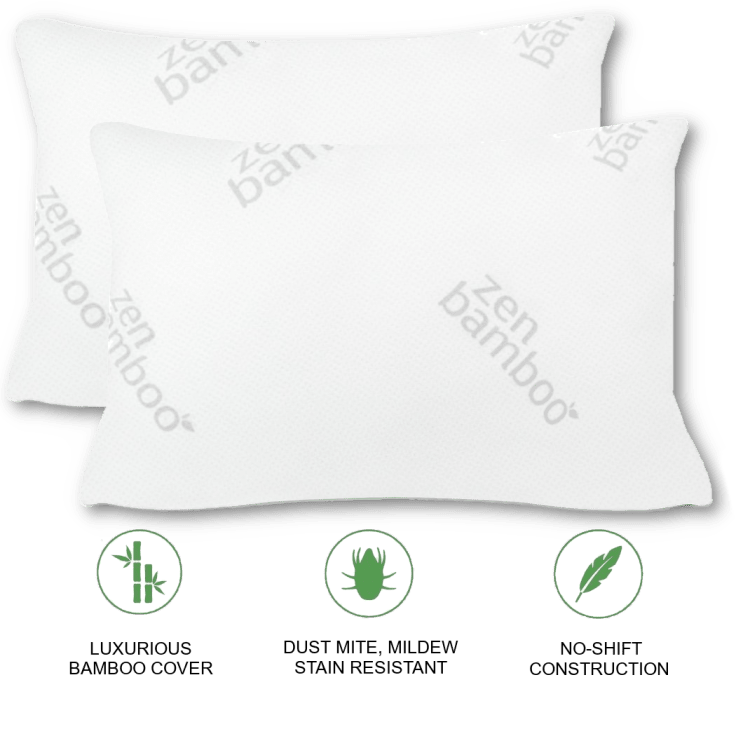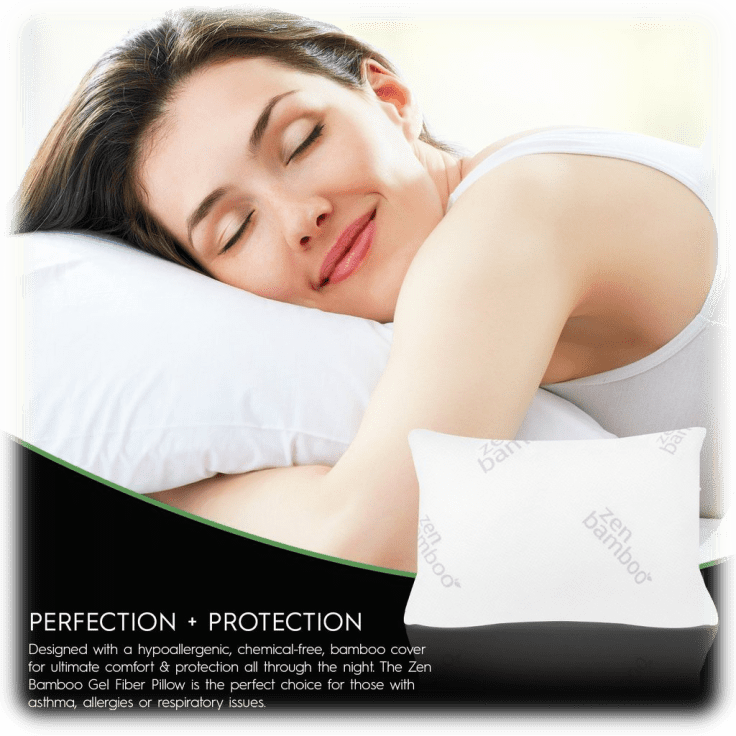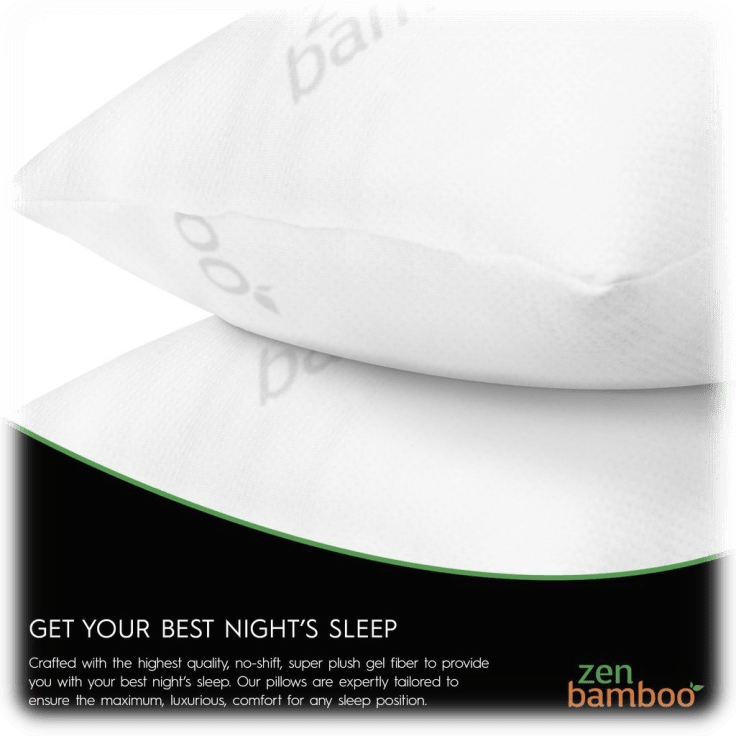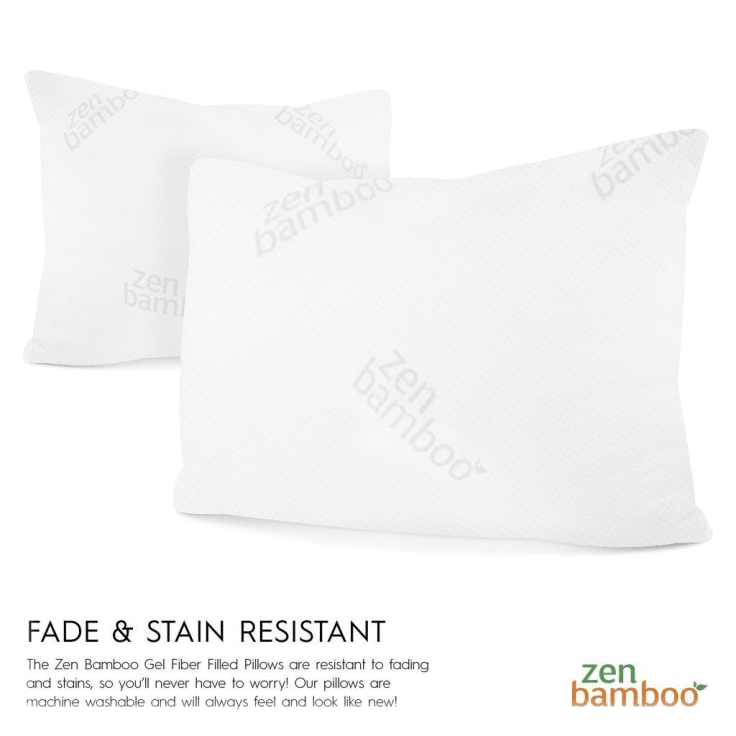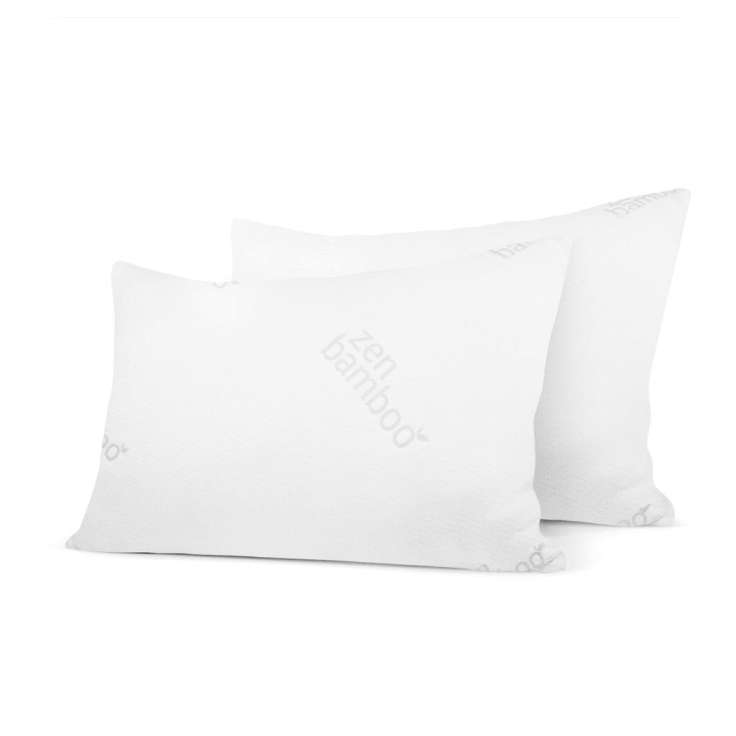 2-Pack: Zen Bamboo Gel-Fiber Filled Pillows
Features
Available in 2-Packs in Queen and King sizes
SUPER PLUSH MATERIAL
Our Zen Bamboo Gel Fiber-Filled Pillows are crafted with super plush gel fiber that puts all other standard pillows to shame!
They are expertly tailored to ensure maximum comfort for any and all sleeping positions
LUXURIOUS BAMBOO COVER
The jacquard Bamboo cover provides a breathable, soft and supportive barrier to provide a perfect night's sleep
The cover is designed with no-shift construction, ensuring that you are getting the right amount of support all night long
They're stylish, luxurious, and incredibly comfortable
You'll fall asleep fast, and stay asleep!
DUST MITE, MOLD & MILDEW RESISTANT
Our pillows are hypoallergenic and dust mite, mold, and mildew resistant!
Additionally, they are completely allergen and chemical free
They are the perfect choice for those suffering from asthma, allergies, and other respiratory issues
FADE RESISTANT & STAIN RESISTANT
The Zen Bamboo Gel Fiber-Filled Pillows are resistant to fading and stains, so you'll never have to worry!
Our pillows are machine washable, and will always feel and look like new!
Specifications
Dimensions:

Queen: 13" x 17.4" x 4.8"
King: 13" x 17.4" x 7.1"

Weigh:
Included In The Box
2-Pack: Zen Bamboo Gel-Fiber Filled Pillows
Warranty
Estimated Delivery Date
Monday, December 2nd - Thursday, December 5th