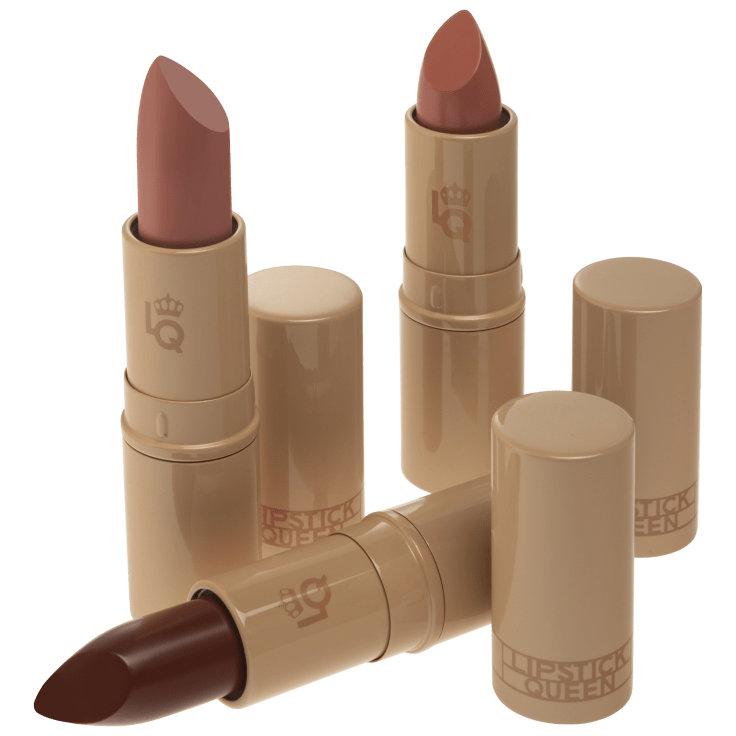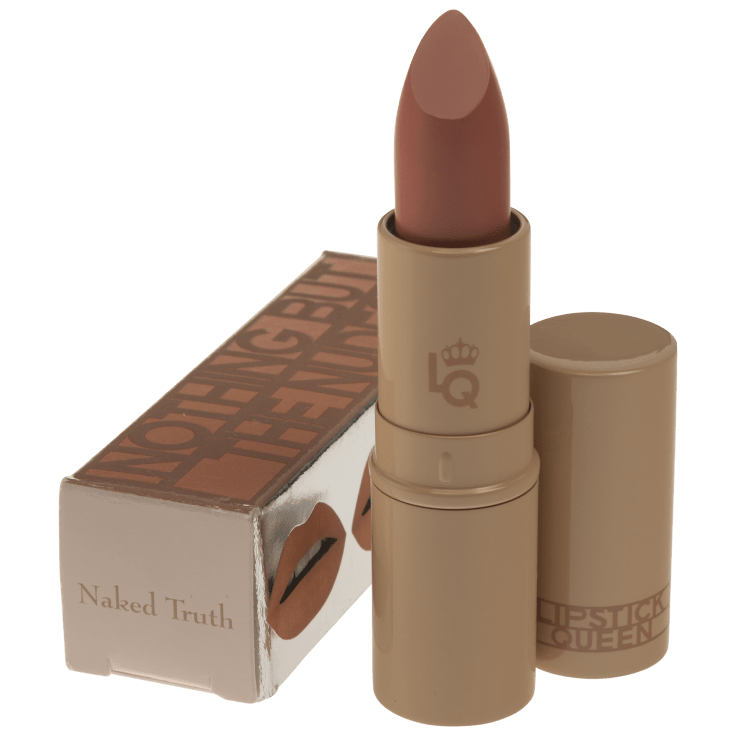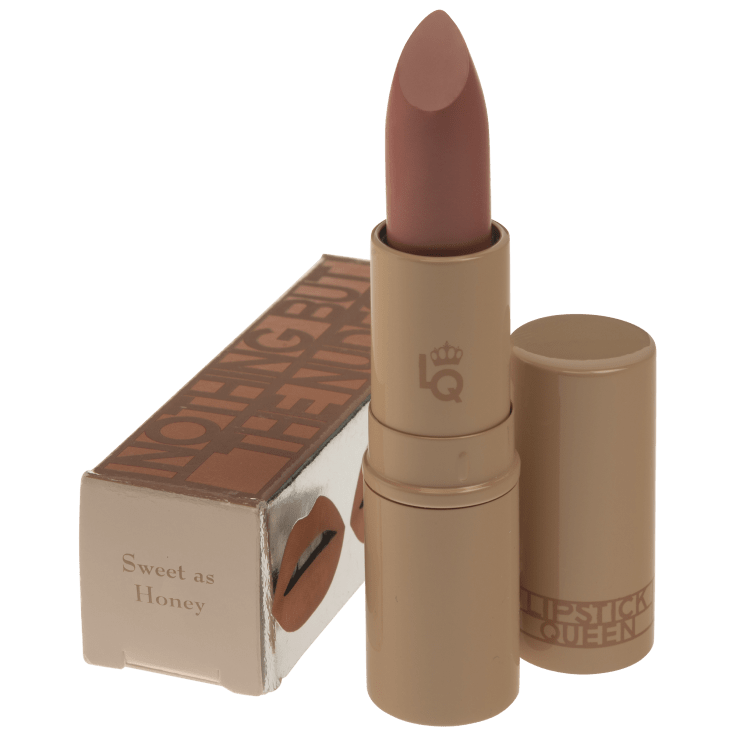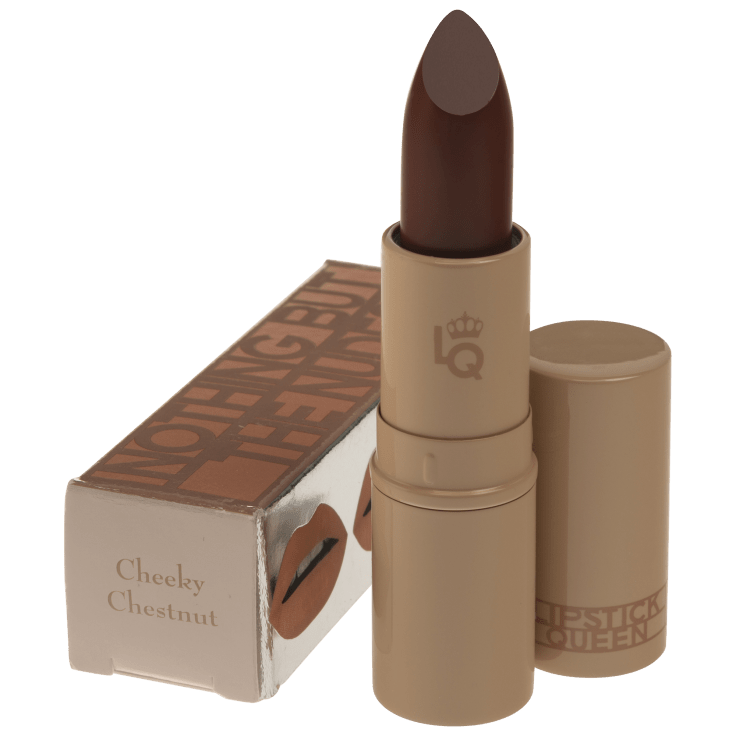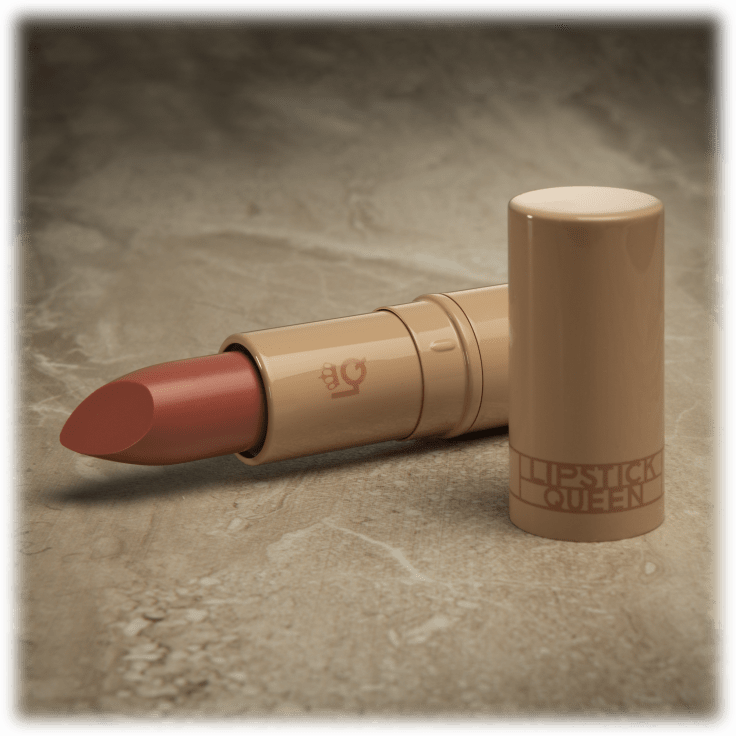 Lipstick Queen Lipstick - Nothing But The Nudes Collection
Features
A subtle lip is key for natural makeup looks, or to help balance a bold, smoky eye
All of the shades in Lipstick Queen's 'Nothing But The Nudes' collection are designed to naturally enhance lips
Sweet as Honey
The newest addition to Lipstick Queen's 'Nothing But The Nudes' collection, this creamy 'Sweet as Honey' shade is enriched with natural oils, waxes, and Vitamin E so it goes on smoothly and imparts a rosy sheen.
Cheeky Chestnut
Leaves behind a shiny, plum-brown hue.
The creamy formula is enriched with nutrients and vitamins, so it glides on easily and keeps your pout hydrated.
Naked Truth
A neutral lipstick like Lipstick Queen's 'Naked Truth' can make just as much of a statement as a bold one.
Enriched with hydrating ingredients including Vitamin E and natural oils, this creamy formula goes on smoothly and delivers just the right amount of pigment.
Specifications
Dimensions: 1" x 4" x 2"
Weight: 5 grams
included in the box
1x Lipstick Queen Nothing But The Nudes Collection Lipstick

Available in shades: Sweet as Honey, Cheeky Chestnut, Naked Truth
Warranty
Available States
AL, AZ, AR, CA, CO, CT, DE, DC, FL, GA, ID, IL, IN, IA, KS, KY, LA, ME, MD, MA, MI, MN, MS, MO, MT, NE, NV, NH, NJ, NM, NY, NC, ND, OH, OK, OR, PA, RI, SC, SD, TN, TX, UT, VT, VA, WA, WV, WI, WY