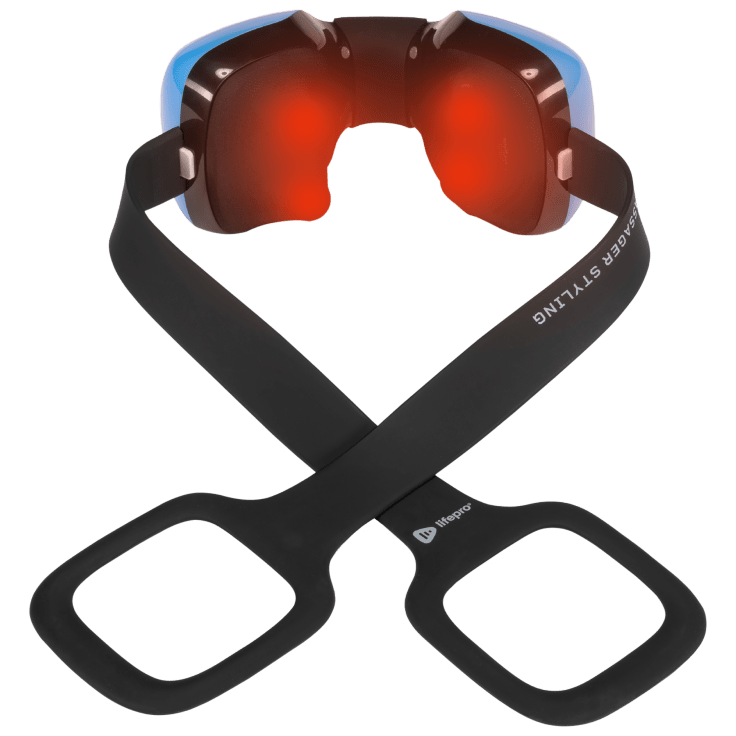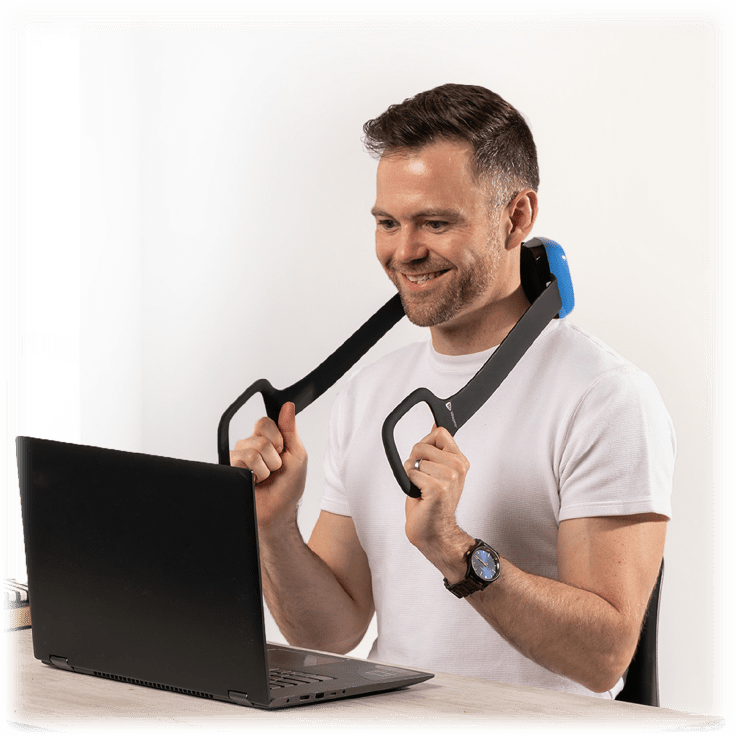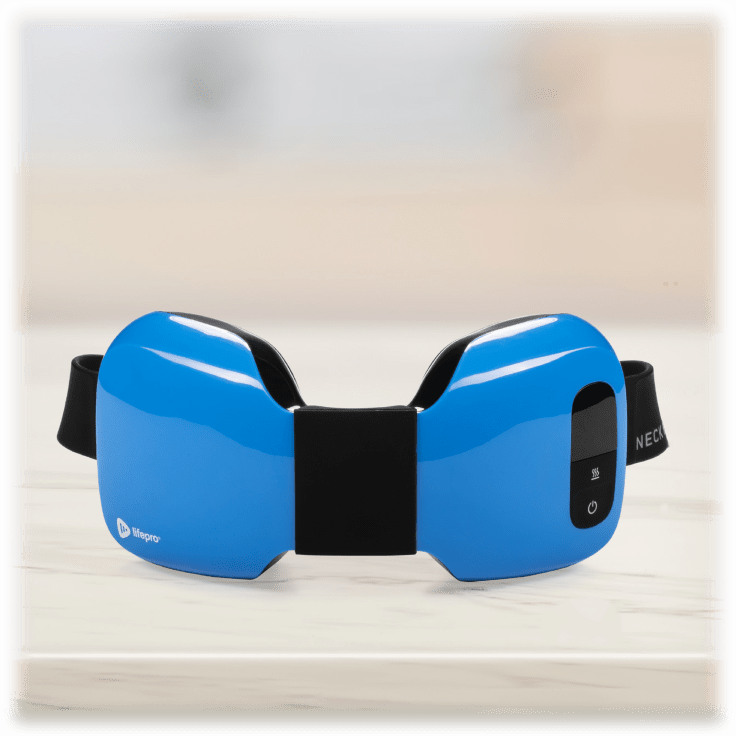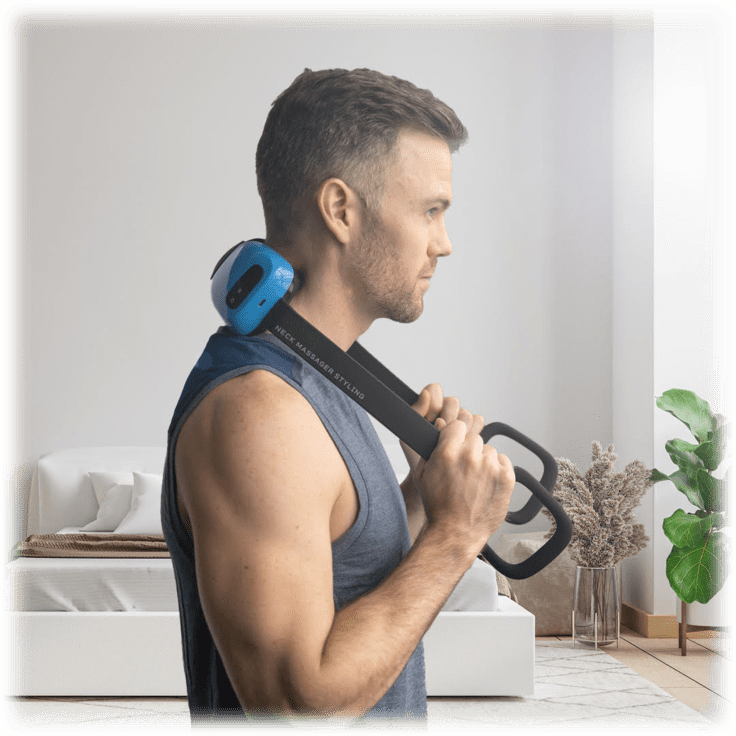 Lifepro Grace Portable Neck Massager with Heat
Features
BLISSFUL RELIEF: Experience neck pain relief in minutes with a soothing acupressure massage. This shiatsu neck and back massager includes four massage rollers with two massage directions, for a relaxing neck massage with instant stress relief.
SHIATSU NECK MASSAGER WITH HEAT: Feel your stress melt away with 107.6° heat that penetrates deep into tight knots and sore muscles. Accelerate healing with pinched nerve relief, tension headache relief, and cervical pain relief.
PORTABLE MASSAGER: This neck and shoulder massager includes adjustable straps with loop handles, so it can be repositioned as a shoulder massager, kneading back massager, or travel foot massager. Pull-on the handles to increase massage pressure.
CORDLESS NECK MASSAGER: At less than 2 lbs, this cordless massager is great for travel. It lasts up to 2 hours once charged, and includes a USB-C charging cable. Find stiff neck relief at work, and ease road trip discomfort with this sore muscle massager.
Specifications
Neck Massager
Size: 7.5" L × 3.7" W × 3.6" H
Net Weight: 1.5 lbs.
Power: 5 W
Input Voltage: DC 5 V–1 A
Decibel Rating: <55 dB
Heat Function: 107.6° F
Operating Temperature: 32–113 F
Massage Modes: 4
Auto Timer: 15 minutes
USB-C Charging Cable
Rated Input: AC 100–240V ~50/60 Hz
Rated Output: DC 5V–1 A
Battery
Rated Voltage: 3.7 V DC
Type: Lithium-ion
Capacity: 2200 mAh
Working Hours: ~2 hrs (varies by speed)
Charging Time: 3 hrs
What's Included?
1x Lifepro Grace Neck Massager
1x USB-C Charging Cable
1x Carrying Bag
1x User Manual
Warranty
Reviews
Verified Purchase
Great product
This massager works great and was a great price. Ordered through Morningsave and I am very pleased.
Written by @TheLordschild - July 28th 2022
Verified Purchase
Recession Massager
I'm going to need plenty of Massaging ! for the up coming recession ' If we're going to have one '
Written by @zavalzajrmanuel - July 31st 2022
Verified Purchase
Non flexible
Excellent massaging and heating… could be a little more flexible as far as wrapping around your neck and how the massager is able to penetrate the muscle groups in the neck.
Written by @dewaynefinley - August 3rd 2022
Verified Purchase
Too tight
Item too tight will not fit around my neck, and Im a skinny person
Written by @Phillysnake53 - January 19th 2022
Verified Purchase
Massager for what kind of person?
This massager does not adjust to your neck. It does not accomodate an adult neck. It pinches your neck. I actually felt pain when putting on and I am thin with a small neck. It clamps your neck tightly. Description deceiving. Has no give at all.
Written by @audreebeyer - January 25th 2022
Verified Purchase
I would like to send this product back because it doesn't work
I would like to send this product back because it doesn't work
Written by @kitnerkitties - August 3rd 2022
Verified Purchase
NOT IMPRESSED
Can barely feel this massager. It's extremely loud no matter the setting. Total waste of money.
Written by @gwejack - January 22nd 2022