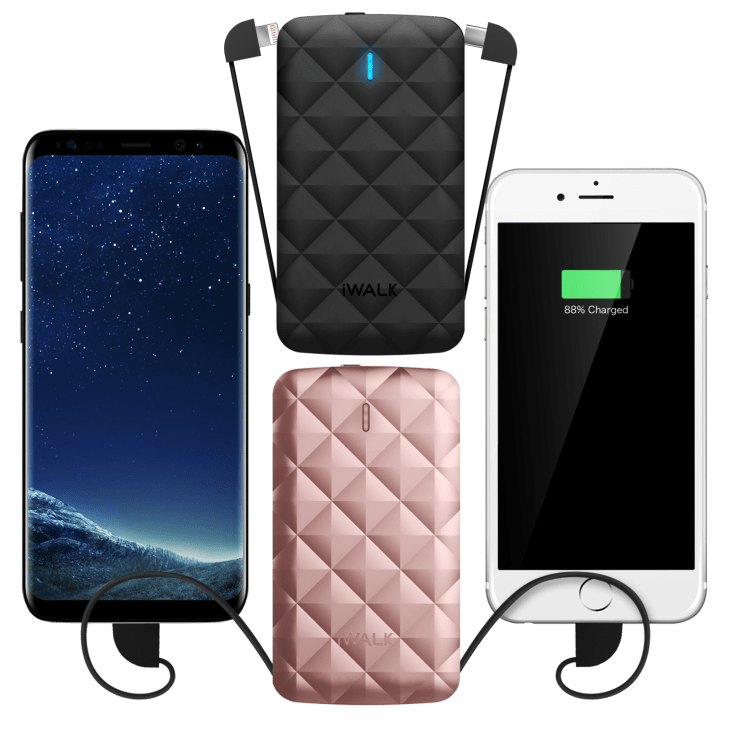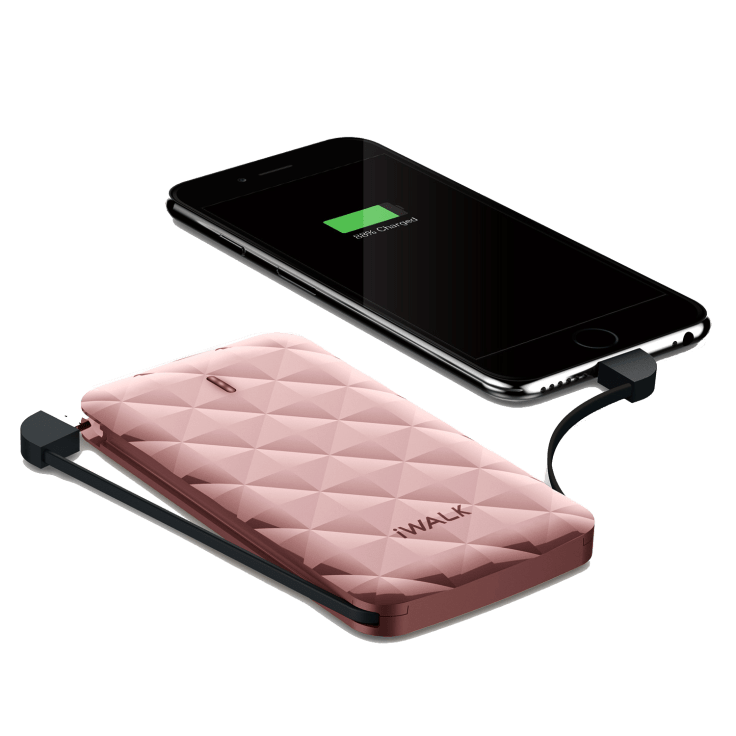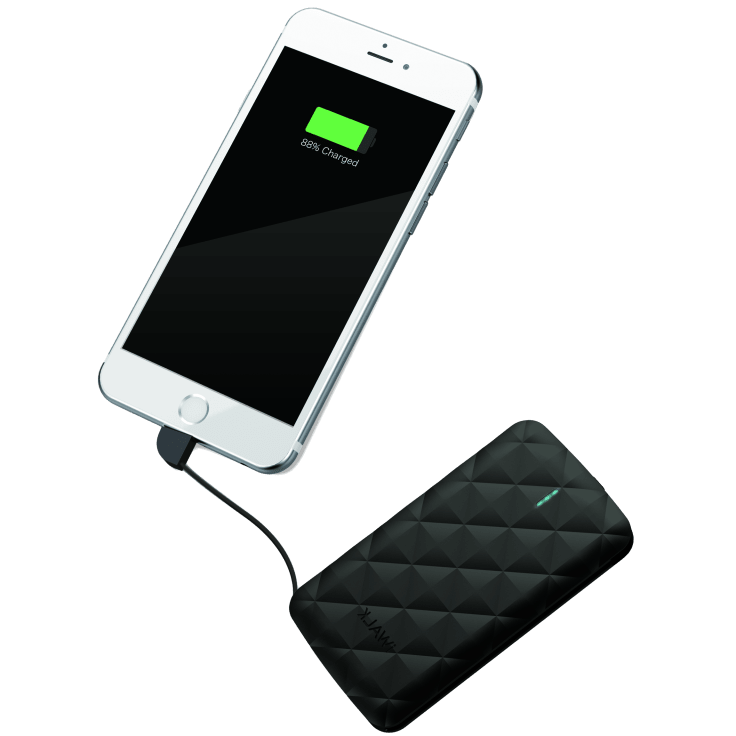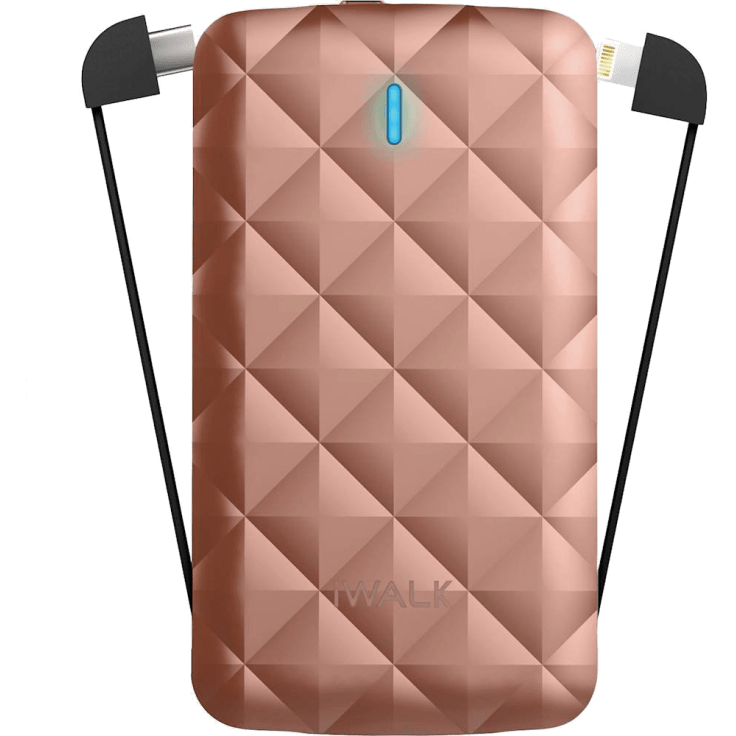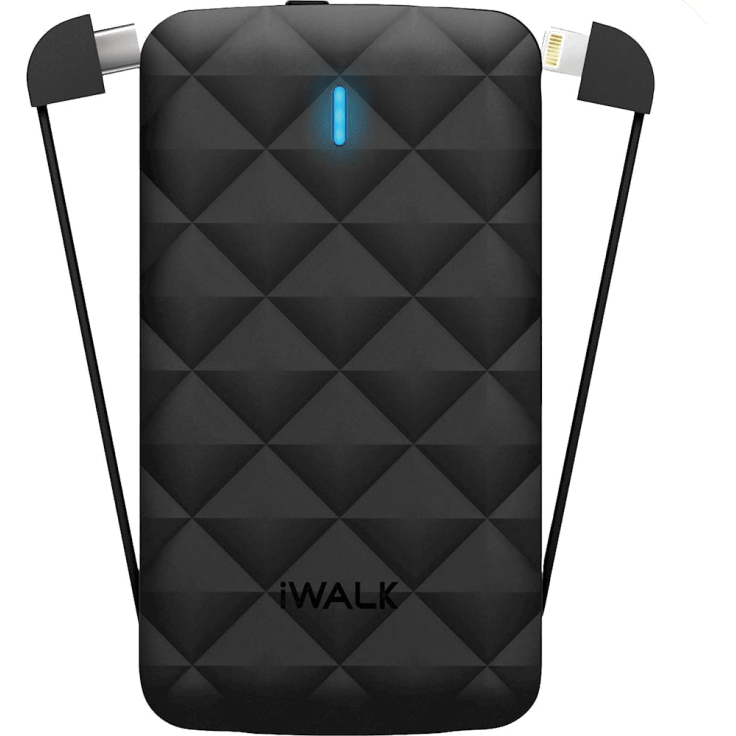 iWalk Duo 2.0 3000mAh Power Bank Charger for USB-C & Lightning Devices
Features
Need some power? Just charge it to iWalk.
That was supposed to be a credit card joke. Not sure it landed.
This small portable power bank features 3000mAh capacity, built-in Lightning and USB Type-C cables, and comes recharged for immediate use.
Specifications
Capacity: 3000 milliampere hours
Battery Chemistry: Lithium-polymer
Number Of Devices Charged Simultaneously: 2
Voltage 5 volts
Device Interface(s): Lightning, USB Type C
Brand Compatibility: Universal
Model Compatibility: Universal
Dimensions: 4.29" x 2.38" x 0.41"
Weight: 0.19 lb
Model: UBO3000LC-001A
Included In The Box
1x iWalk Duo 2.0 3000mAh Power Bank
Warranty
Estimated Delivery Date
Thursday, Nov 5 - Tuesday, Nov 10
Reviews
Verified Purchase
Great my son loves it
The item is a great gift for teens or any one on the go a lot. Thank You
Written by @LenetteBranch - August 2nd 2019
Verified Purchase
Satisfied
Looks cute I was debating to get the rose gold thinking I wouldn't like it upon arrival I was like ehhh but I love the color now and it grew on me it's super cute slim light and it's great
Written by @Just_Jasmine - July 31st 2019
Verified Purchase
Love the slim and lightweight design
Written by @Jonasbilly - July 31st 2019
Verified Purchase
It's light and easy to carry in purse.
Written by @jaf52 - July 30th 2019
Verified Purchase
very portable
Just received fully charging so can take with tonight. Will fit into small purse like that
Written by @syl2017 - July 30th 2019
Verified Purchase
Save your $$$
Takes forever to charge battery then takes forever to charge phone. Lightening whaaaat???
Written by @bahalligan48 - November 18th 2019