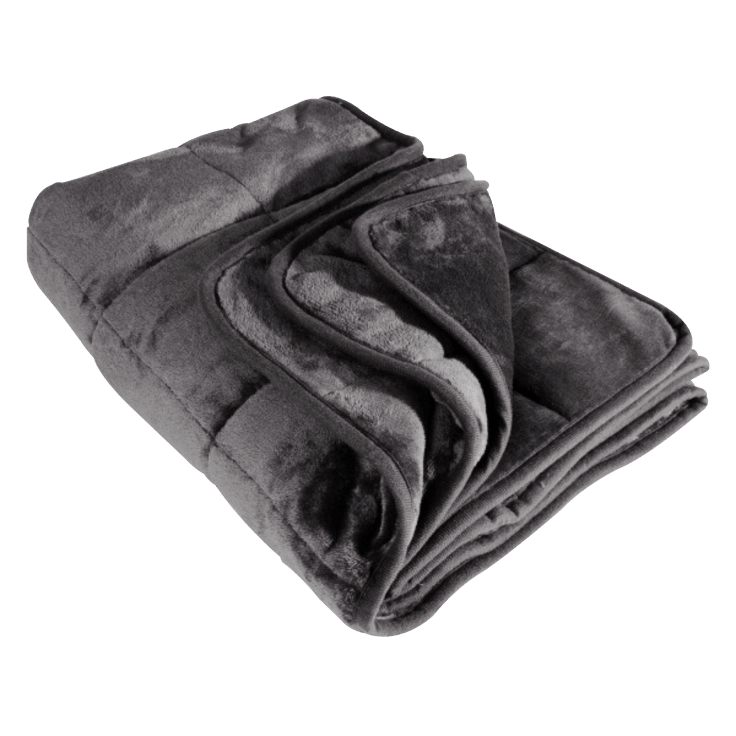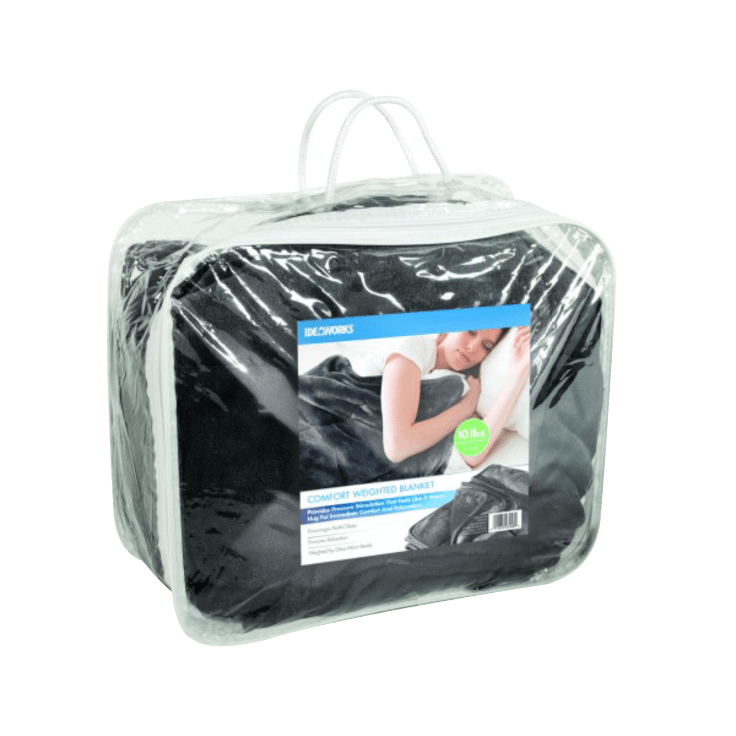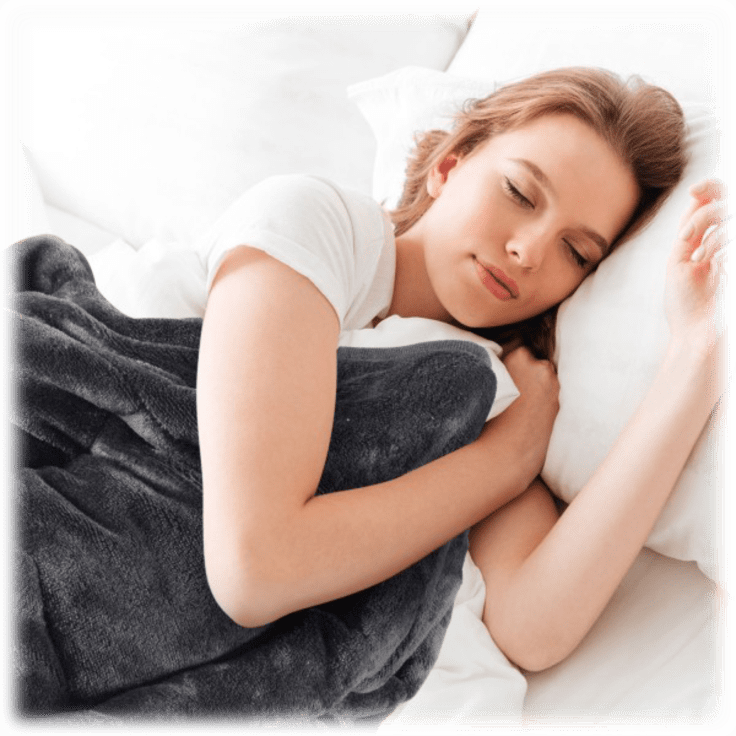 Ideaworks Calming Weighted Blanket (10 or 15 lbs)
Features
Applies an even amount of pressure over your entire body to promote relaxation
Gentle sensation of being held to encourage deep, healthy, and restful sleep
Gridded stitching ensures the glass microbeads remain evenly distributed
Soft, plush fabric is soothing to the touch
Available in 10lb, 15lb weights
Material: polyester and glass beads
included in the box
1x Calming Weighted Blanket

Available in 10lb or 15lb weights
Warranty
Reviews
Verified Purchase
Review
I love the blanket! Soft and a good weight and size, cheaper than any other. Thanks

Written by @Grawaof3 - October 20th 2020
Verified Purchase
I hope for a better night sleep
Written by @jansenj - October 19th 2020
Verified Purchase
Blanket
Written by @kelvin219 - October 19th 2020
Verified Purchase
You will have to hand wash and lay flat to dry. It is nice and feels great.I think i will really like it but not the hand washing and drying part.I am glad i still bought it though.
Written by @whippersnapper - October 19th 2020
Verified Purchase
Luv it
Gonna sleep with it tonight
Written by @Nyla2nite - October 15th 2020
Verified Purchase
Wieghted Down
NICE. However blanket much smaller thank anticipated.
Written by @hollywood50 - November 4th 2020