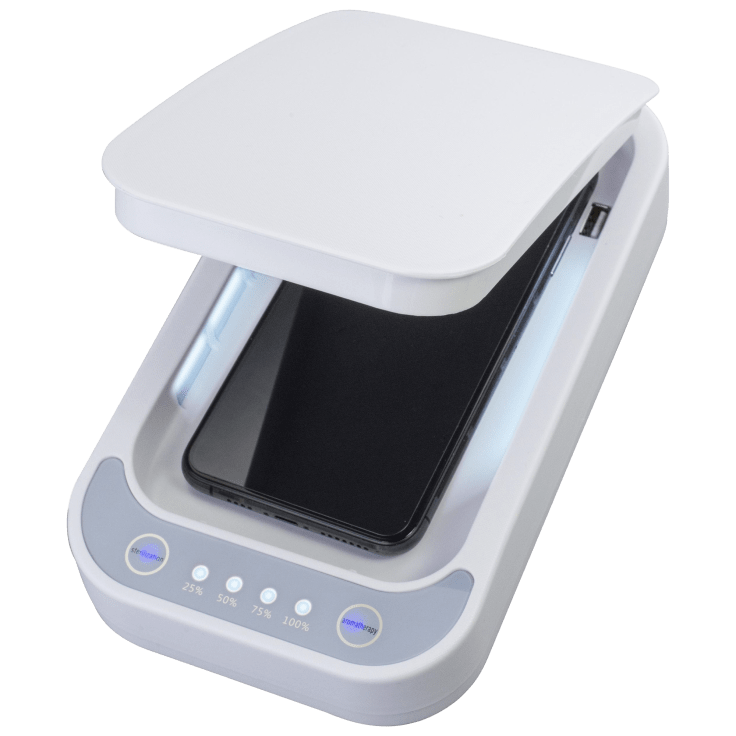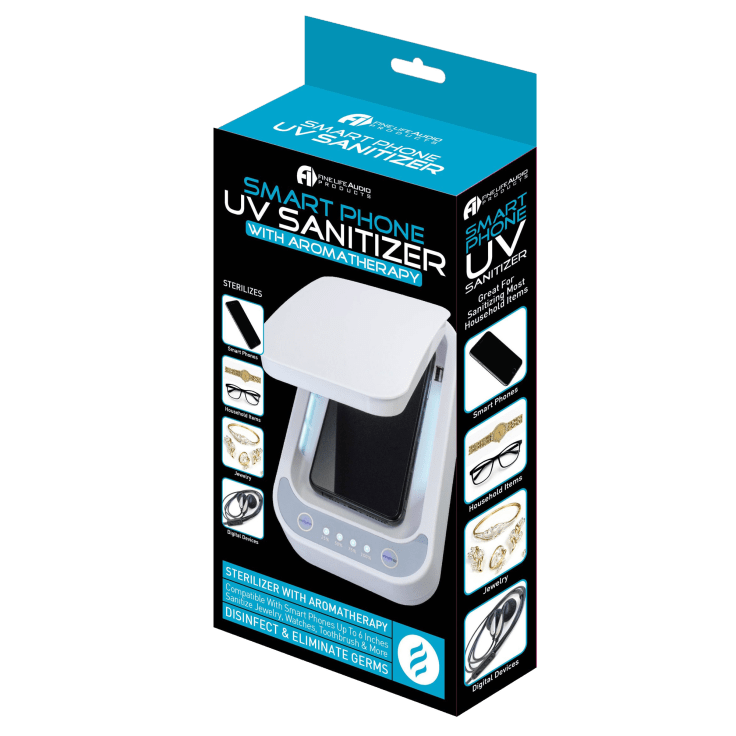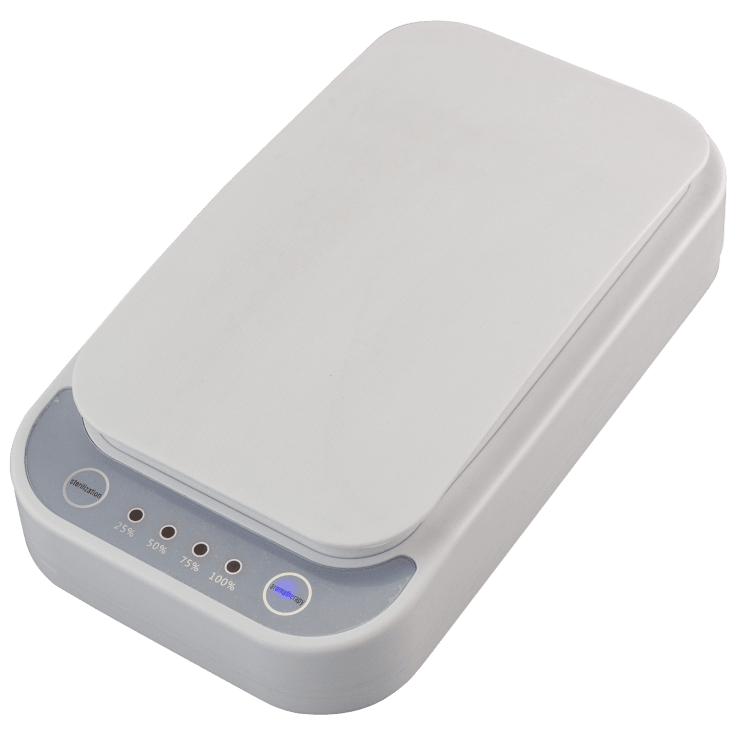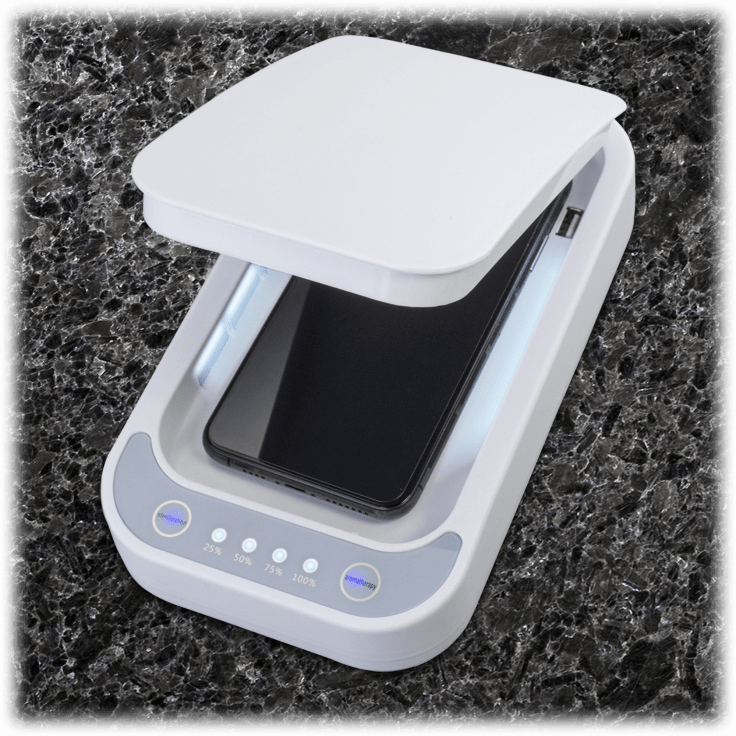 FineLife UV Phone Sanitizer With Aromatherapy
Features
This device kills germs and bacteria from phones as well as other small household items. More bang for your buck!
Other items that can be sanitized: glasses, jewelry, toothbrushes, earbuds, and more!
Also features a built-in diffuser, add essential oils for a calming or rejuvenating experience! (Oils not included.)
Powered with a USB for easy, accessible use.
Specifications
Sanitize and sterilize with built-in UV lights
Kills bacteria and germs from phones and household items
Great for phones, glasses, jewelry, toothbrushes, earbuds, and more
Large capacity, fits most items up to 6"
Sanitizing compartment size: 7" x 3.9" x 0.8"
Contains aromatherapy diffuser function just add essential oil for fresh scent (oils not included)
USB powered, making it great for traveling
Included In The Box
1x FineLife UV Phone Sanitizer With Aromatherapy
Warranty
Reviews
Verified Purchase
During the pandemic this it makes an excellent gift
I decided to give these as gifts for Christmas to my senior citizen family members. With so many things that can be sanitized by this machine, it's a no loser
Written by @9uhtalk - December 21st 2020
Verified Purchase
Awesome
When will these be available to purchase again?
Written by @KathyC46 - December 17th 2020
Verified Purchase
I love my UV Phone Sanitizer!
Written by @VT1117 - December 15th 2020
Verified Purchase
Sanitizer works as it should
Put my phone in the sanitizer and all the fingerprints were gone when it was done.
Written by @RBass - October 14th 2020
Verified Purchase
Very cool!
The machine talks to you! Scared me at first. I really like it. It works well and is big enough for me note 20 ultra
Written by @bettyplease - October 14th 2020
Verified Purchase
Cover does not stay shut
First the cover does not stay shut which is not SAFE for UV. Second it does NOT come with a short USB connection for a phone and you would have to order one special or bundle up one because a regular one does not fit in there with a regular phone. it is a mess.
Written by @jdeady - December 28th 2020
Verified Purchase
Sanitizer/AROMATHERAPY
My device/product is not working
Written by @LetitiaLaMar - October 15th 2020