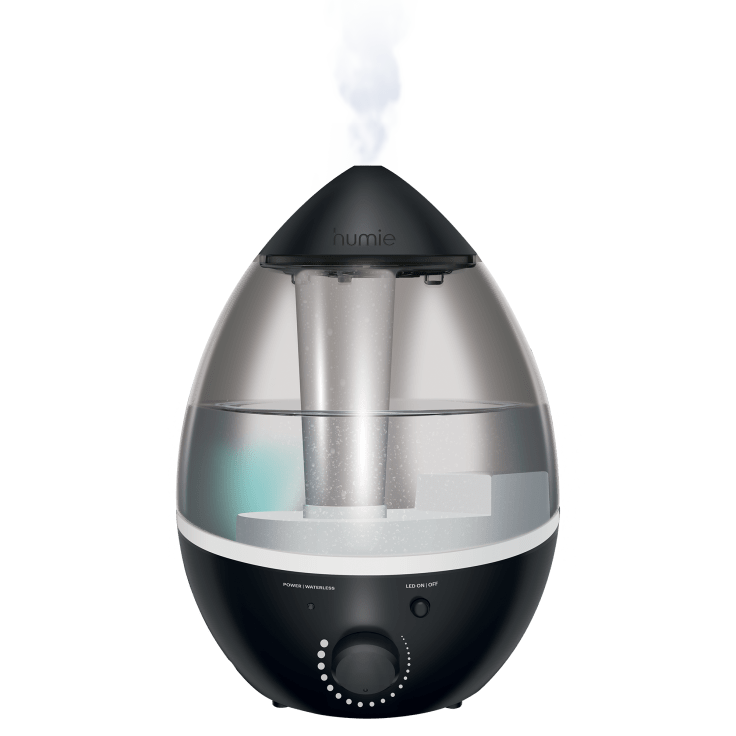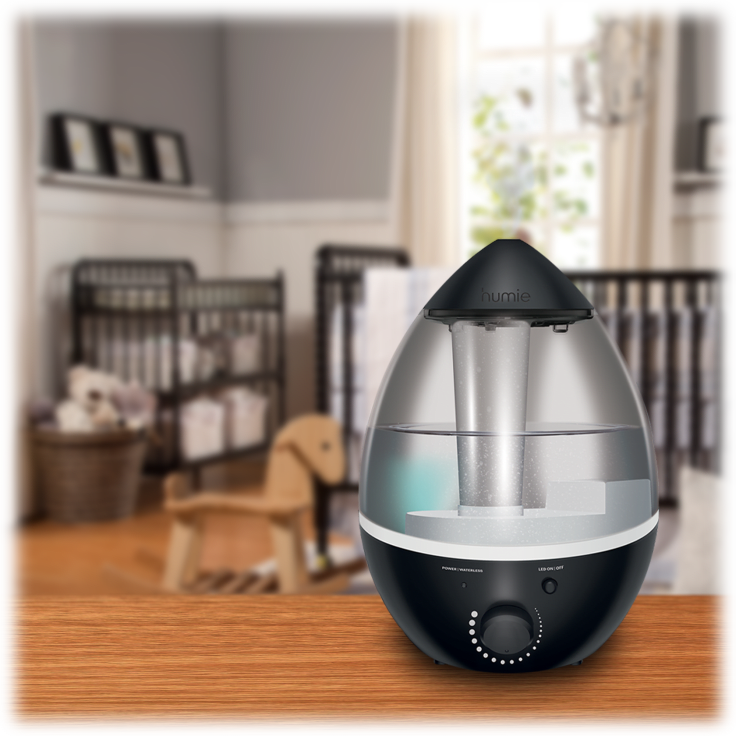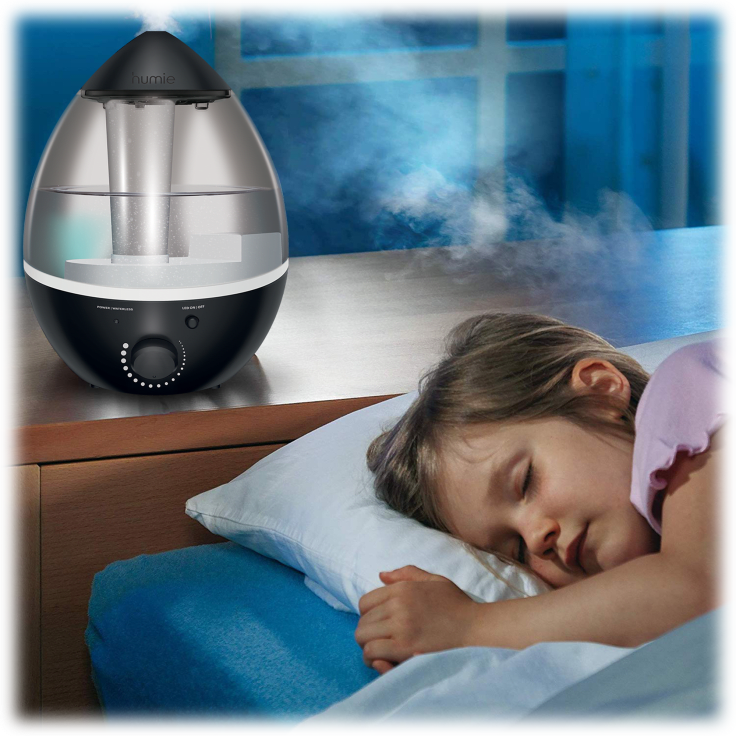 Humie Ultrasonic Cool Mist Humidifier
Features
Maximum Cooling Moisture: relieves a range of symptoms associated with dry air
Powerful Run Time: large 2.2-liter tank provides up to 24 hours of mist for a full night of restful sleep (on low setting)
Hushed Operation: whisper-silent mist won't wake the baby or disrupt the office
Works Fast: quickly transform any room into an oasis of soothing comfort
Modern, Stylish Design: sleek good looks add style to your bedroom, office, or nursery
Smart, Simple Controls: intuitive mist control dial makes adjustments a breeze
Soothing LED Night Light: optional soft white LED light lets you see the mist and provides a comforting glow
Industry-Leading 5-Year Warranty: we'll repair or replace your Humie for up to 5 years
Specifications
2.2-Liter Water Capacity
Up to 24-hour runtime on low setting
Mist control dial for adjusting mist flow
Automatic shut-off safety feature when the water level is low
Tank removes easily to fill and clean
Voltage: 110V-120V, 60Hz
Moisture Output: 200 ml. per hour approximately
Room Coverage: 300 sq. ft.
Dimensions: 9.5" H x 6" W x 6" D
Included In The Box
1x Humie Cool Mist Humidifier
1x Cleaning Brush
Warranty
Estimated Delivery Date
Thursday, Nov 5 - Tuesday, Nov 10
Reviews
Verified Purchase
I haven't used it as yet, but I am very pleased with this purchase. It is larger than I expected and what I'm exceptionally happy about is the 5-year warranty it offers and the total hours of use. I've been looking for a humidifier for a long time and I think I've finally found it!!
Written by @BargainHunt - March 6th 2020
Verified Purchase
thank you for your kindness
i am so grateful for giving me this replacement. i got no assistance from humie, and i wouldn'trecommend them to anyone. morningsave is a great company, and i can't thank you enoigh.
Written by @jethrodeth - February 8th 2020
Verified Purchase
Humidifier. Great
It was easy initiate. Runs quiet and no mess.
Written by @LORMAR53 - December 3rd 2019
Verified Purchase
Item broken
Box had a hole in it when it arrived and item was cracker but tried it anyway bad move it leaked water everywhere!
Written by @sloansmimi - October 11th 2019