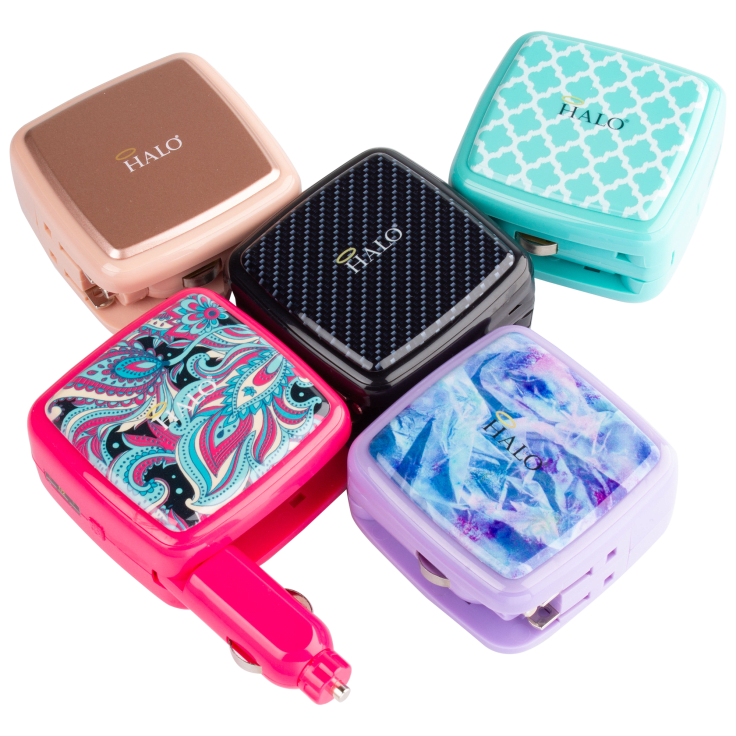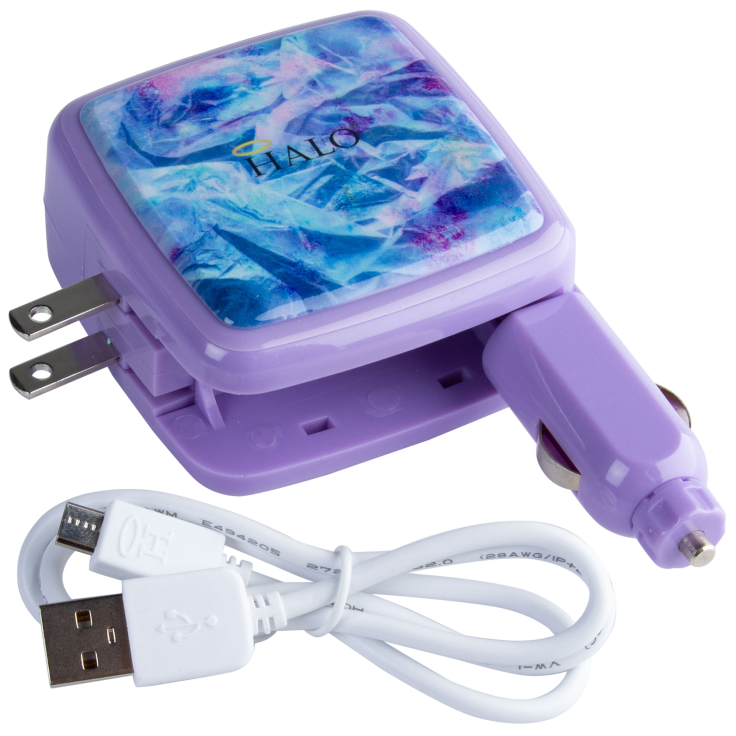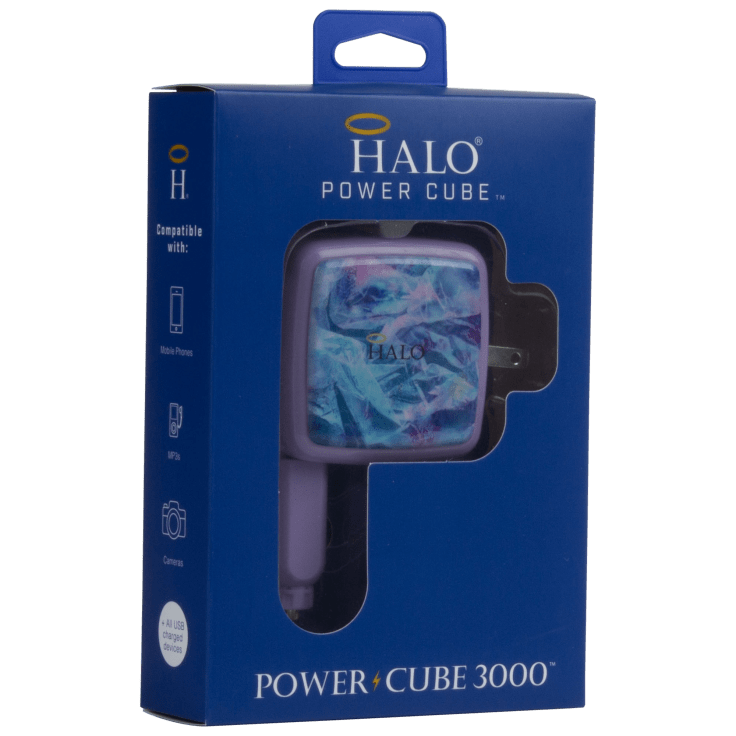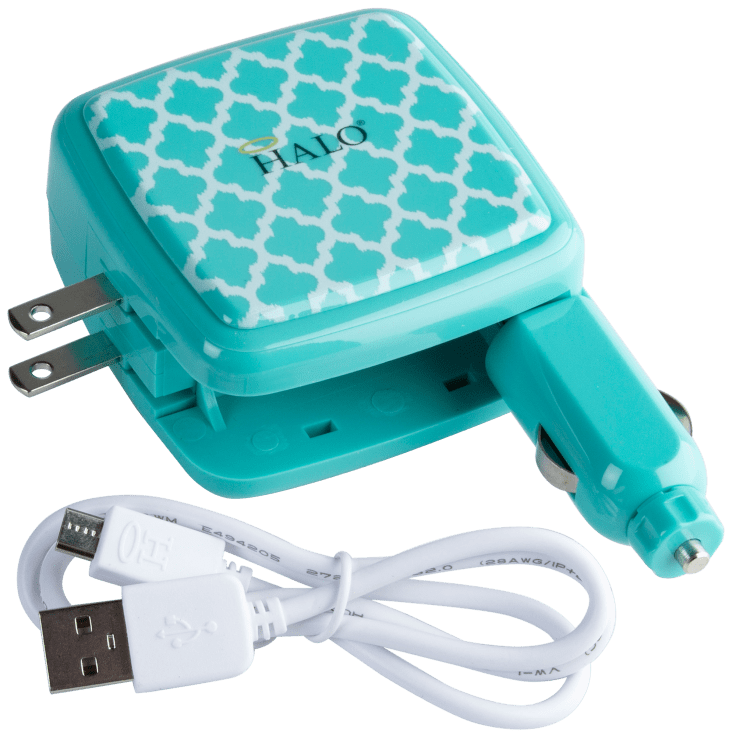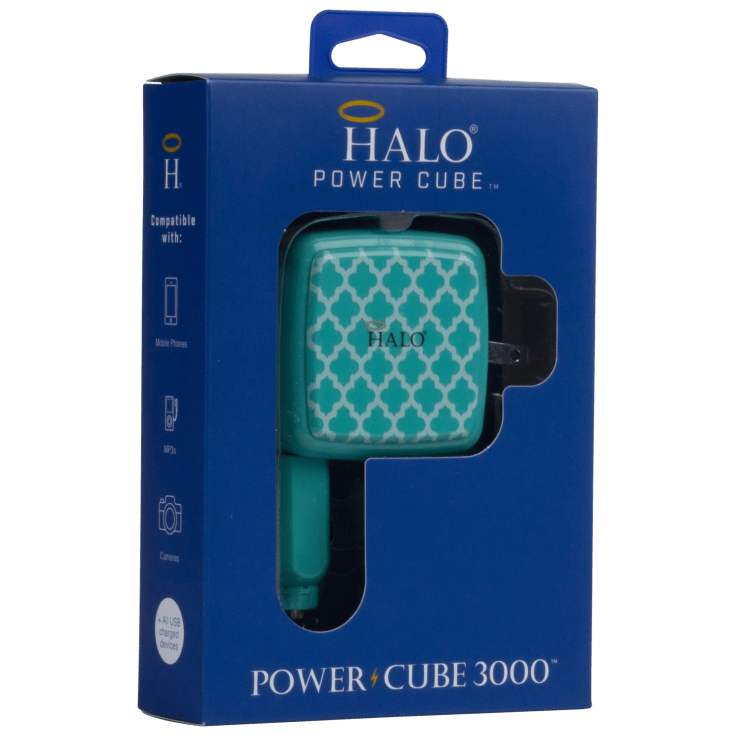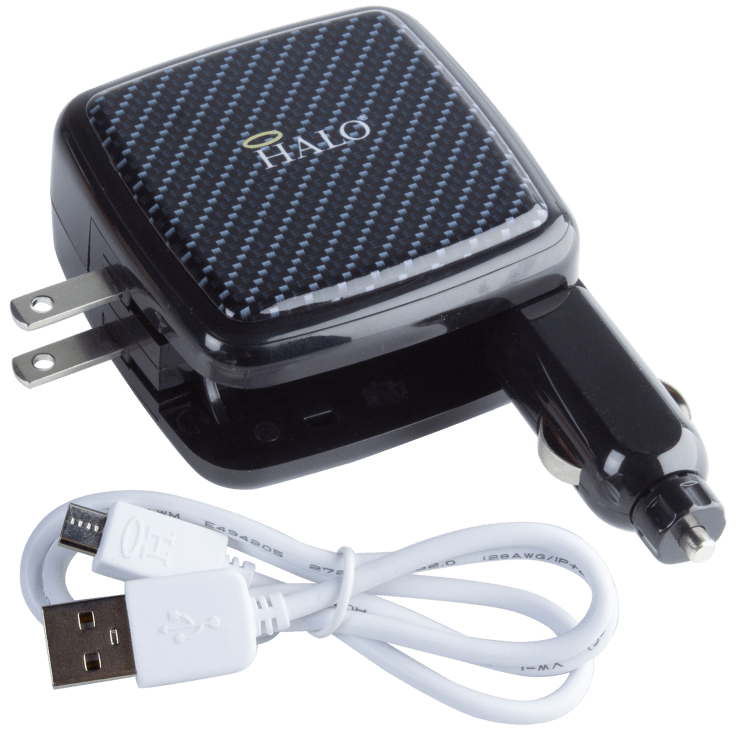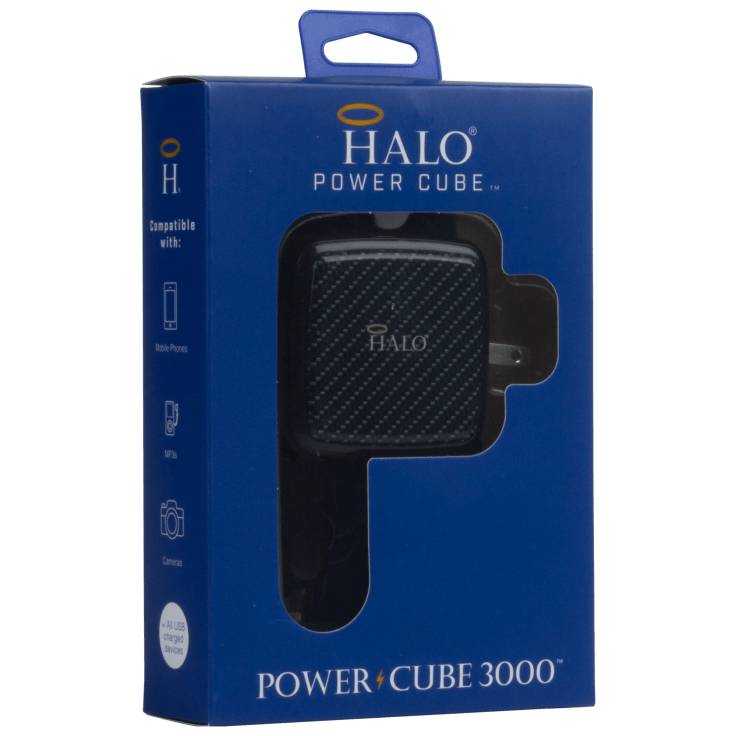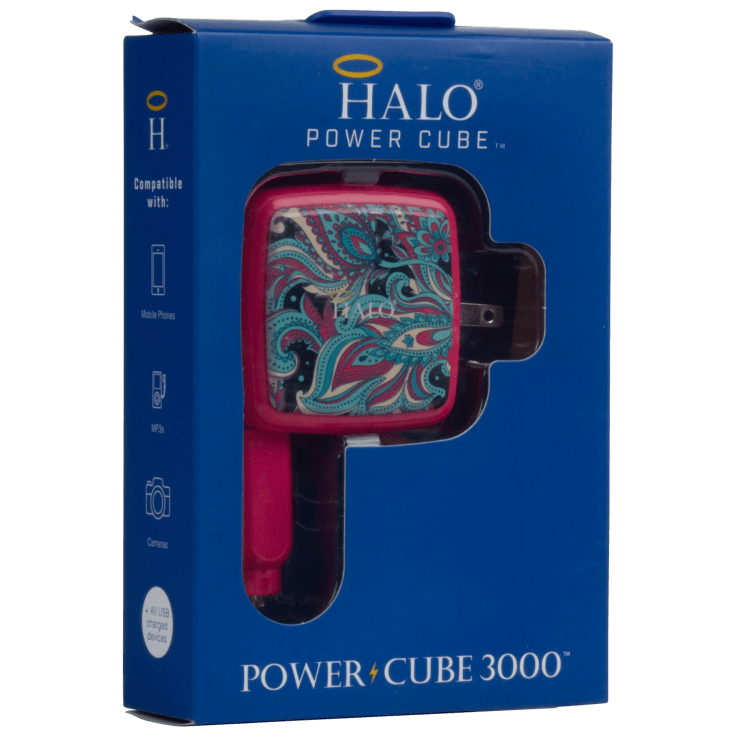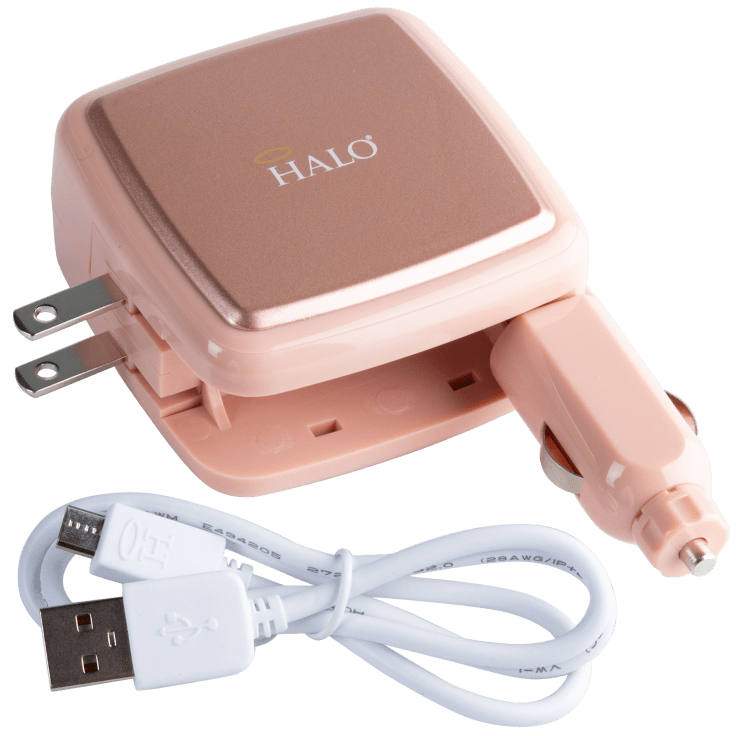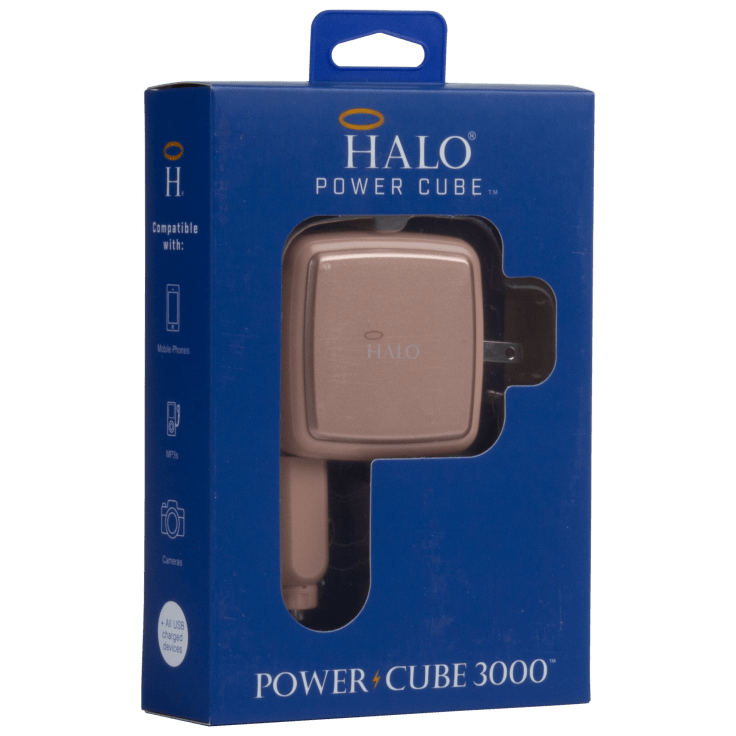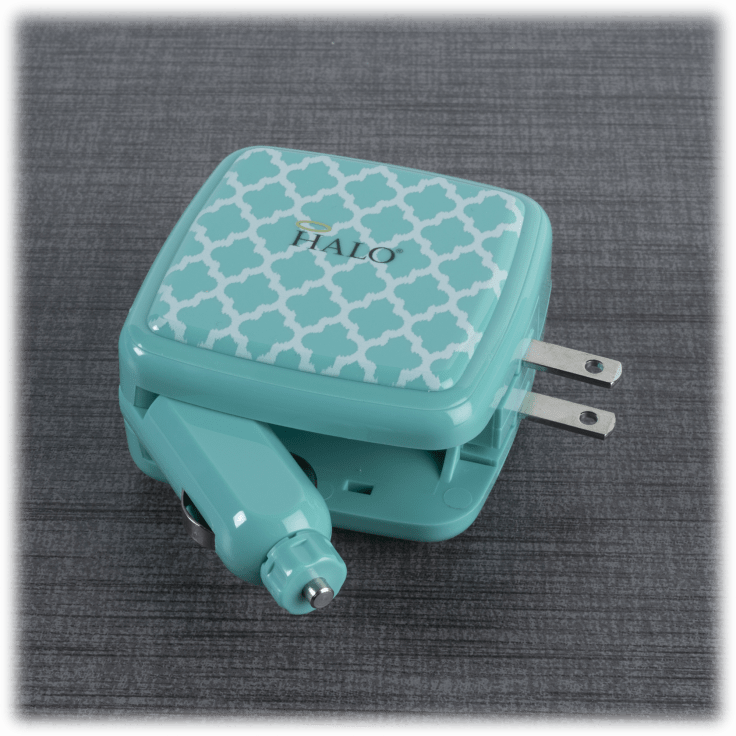 HALO 3000mAh PowerCube with Built-In Auto & Wall Charger
Features
At home or on the go, you can use this portable Power Cube to revive your devices when they're down a few bars
When you need to recharge your cube, a vehicle adapter and AC plug provide options, so you won't be stuck in the red
Available in the colors:

BlackGraph
Holographic
Moroccan
Pink Paisley
Rose Gold
What's included?
1x Includes Power Cube charger
1x USB to Micro USB cable
1x Operating instructions
Warranty
Reviews
Verified Purchase
Power Anywhere!
Power Anywhere!
I like the Halo 3000mAh Power Cube as an extra way to charge my phone. Also, the colors are very stylish. They are easy to use, too!
Written by @ChristineMPeter - September 28th 2021
Verified Purchase
Defective product received.
Side covering battery is warped and will not close/seal.
Written by @sweetlady49 - June 24th 2021