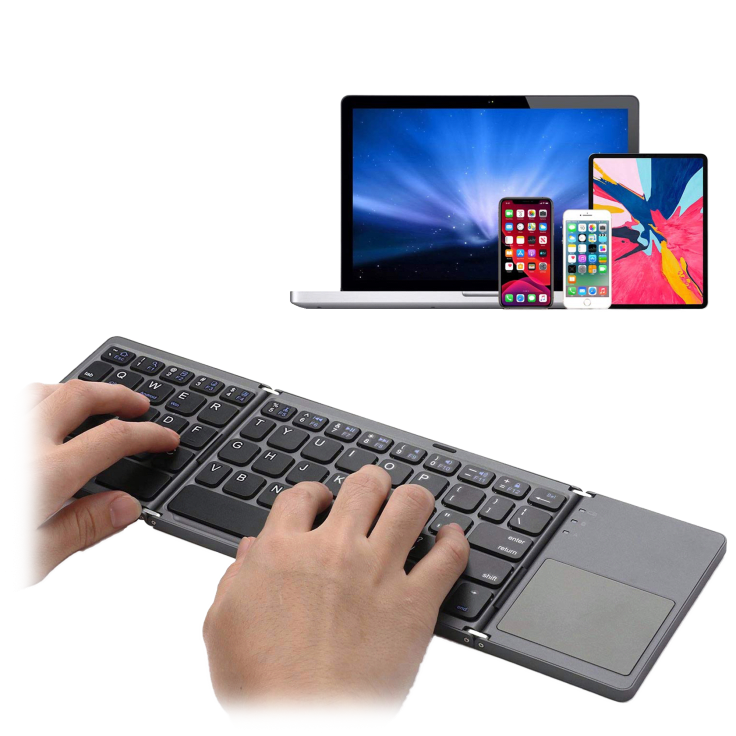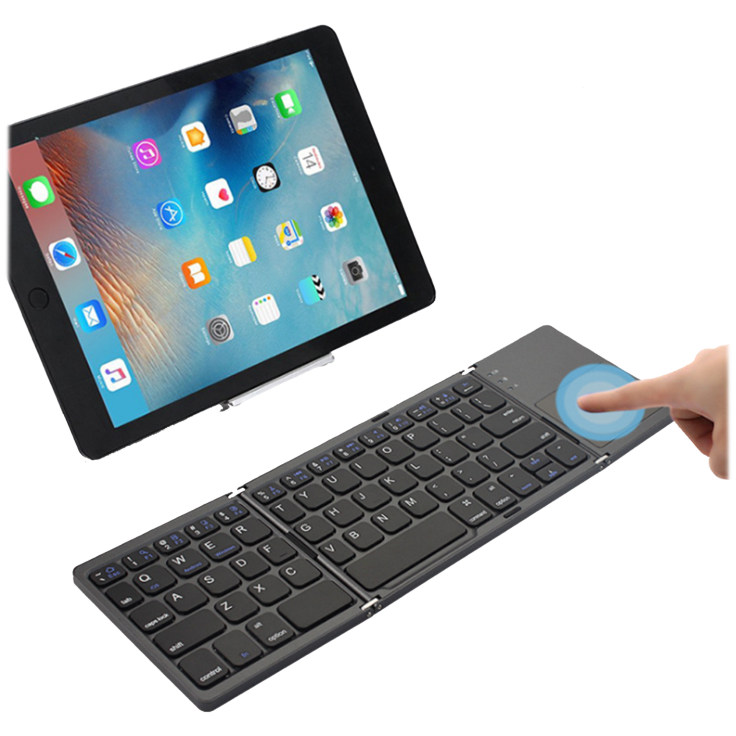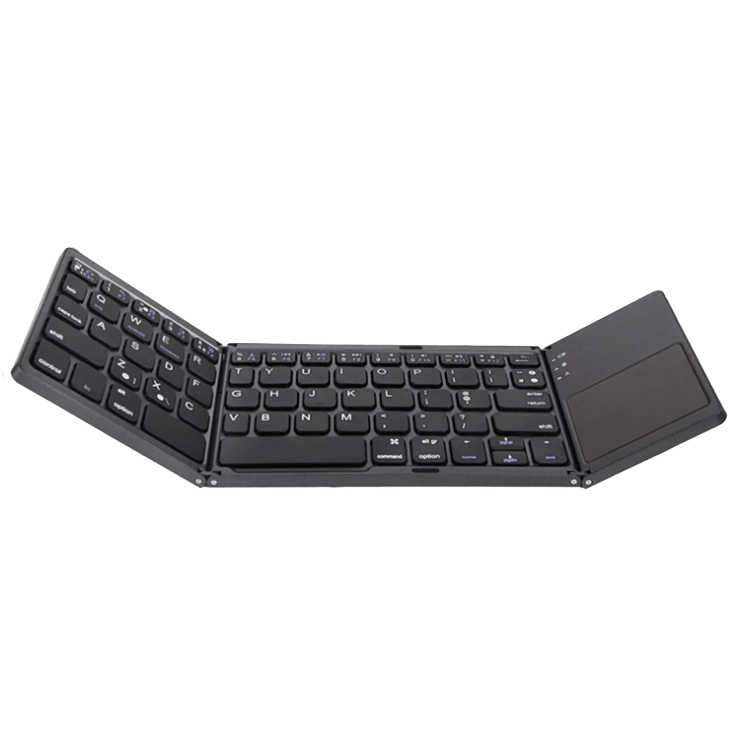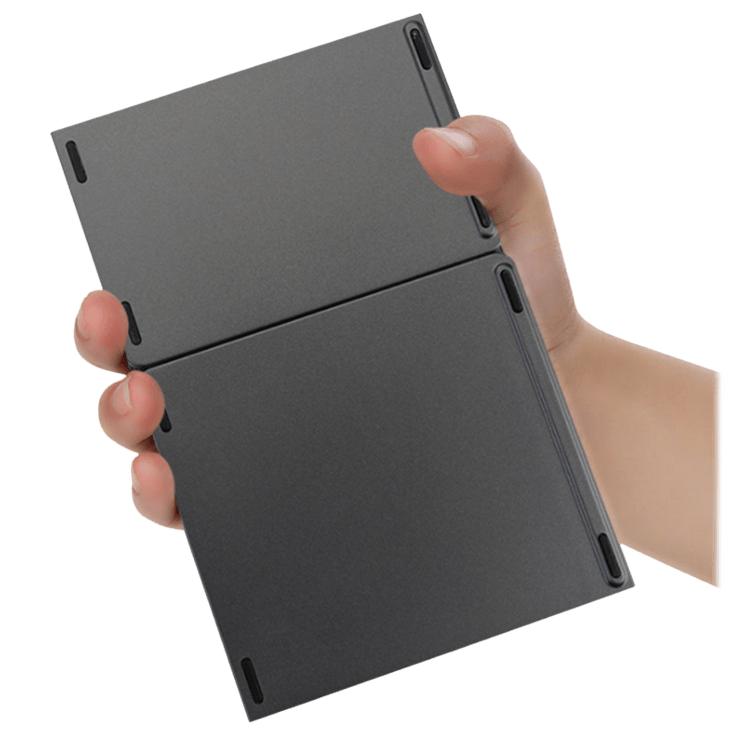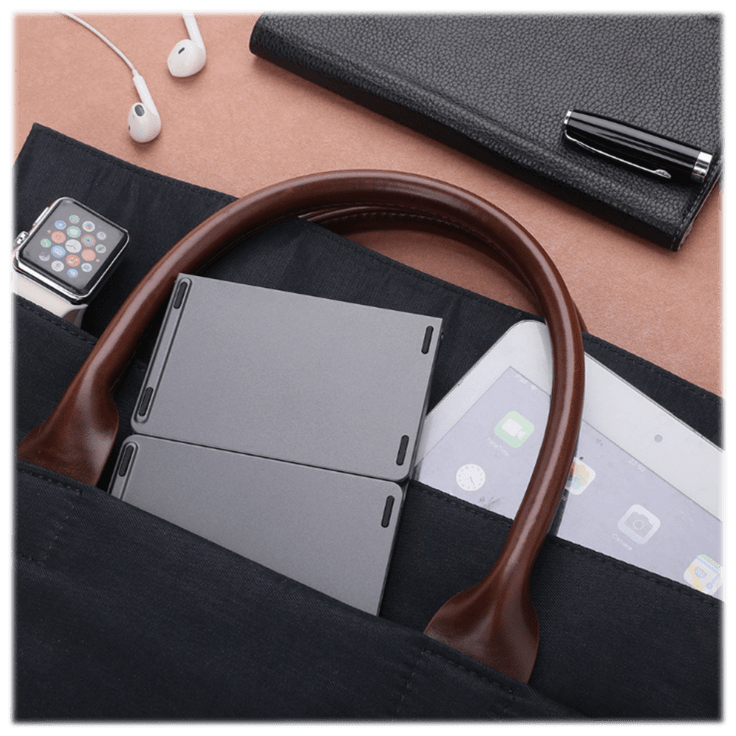 Foldable Bluetooth Wireless Touch Keyboard
Having a hard time typing text messages using your phone or tablets touchscreen?
Features
Save time and work faster with the newest foldable Wireless Keyboard on the market!
Stay connected on your phone and tablet freely, anywhere you go, using this Foldable Touch Keyboard!
Set yourself free from being tethered to your computer!
This foldable keyboard fully functions with your smartphone or tablet.
Specifications
Bluetooth Wireless Version: 3.0
Keyboard Layout: 64 Keys
Max Distance:15m
Voltage: 3.7 V
Lithium Battery Capacity: 140 mAh
Sleep Time: 10 Minutes
Touchpad Dimensions 2.1" x 1.69"
Keyboard Dimensions: 11.9" L x 3.8" W x 0.31″ H (Open)
Keyboard Dimensions: 5.98" L x 3.8" W x 0.47″ H (Folded)
Compatible Operating Systems: Win/ iOS/ Android
INCLUDED IN THE BOX
1 x Foldable Bluetooth Wireless Touch Keyboard
Warranty
Available States
AL, AZ, AR, CA, CO, CT, DE, DC, FL, GA, ID, IL, IN, IA, KS, KY, LA, ME, MD, MA, MI, MN, MS, MO, MT, NE, NV, NH, NJ, NM, NY, NC, ND, OH, OK, OR, PA, RI, SC, SD, TN, TX, UT, VT, VA, WA, WV, WI, WY