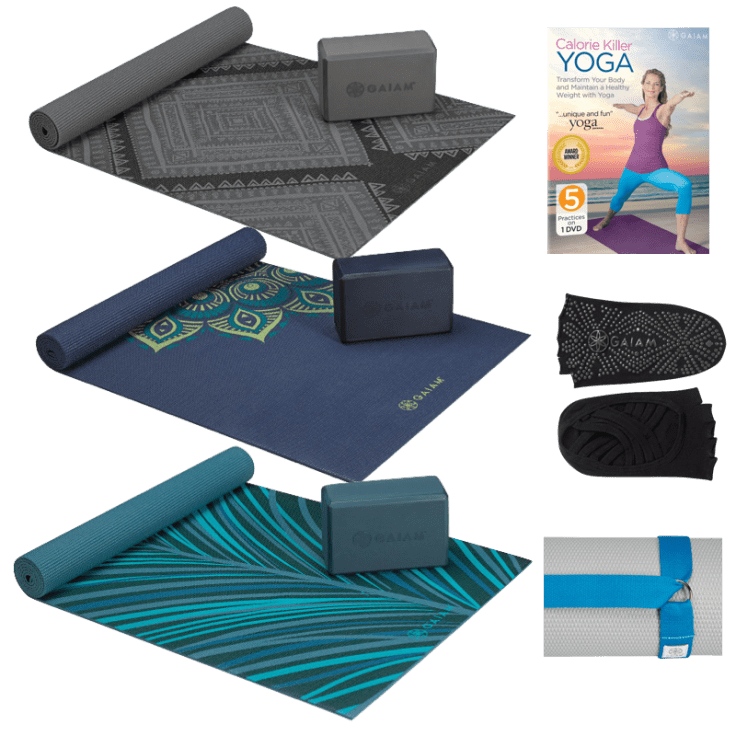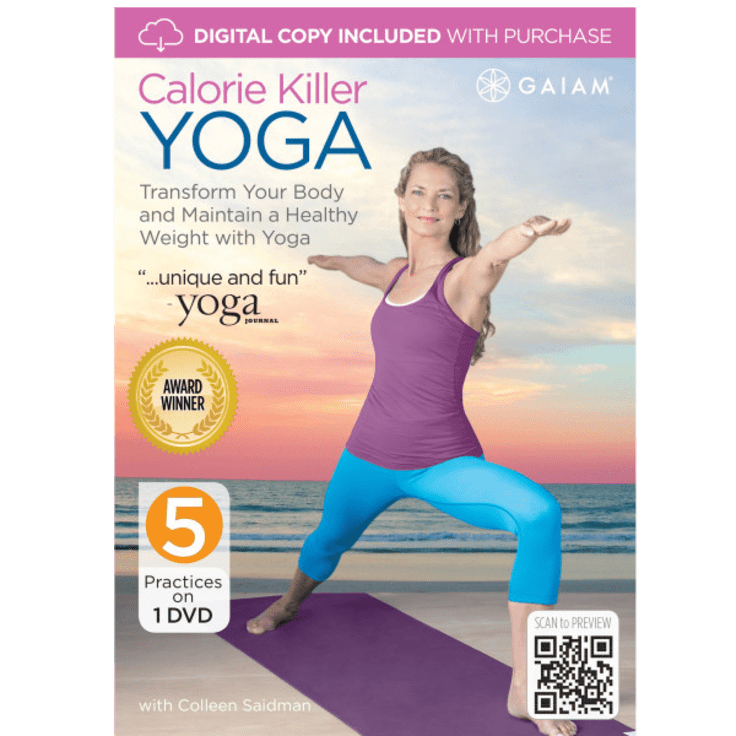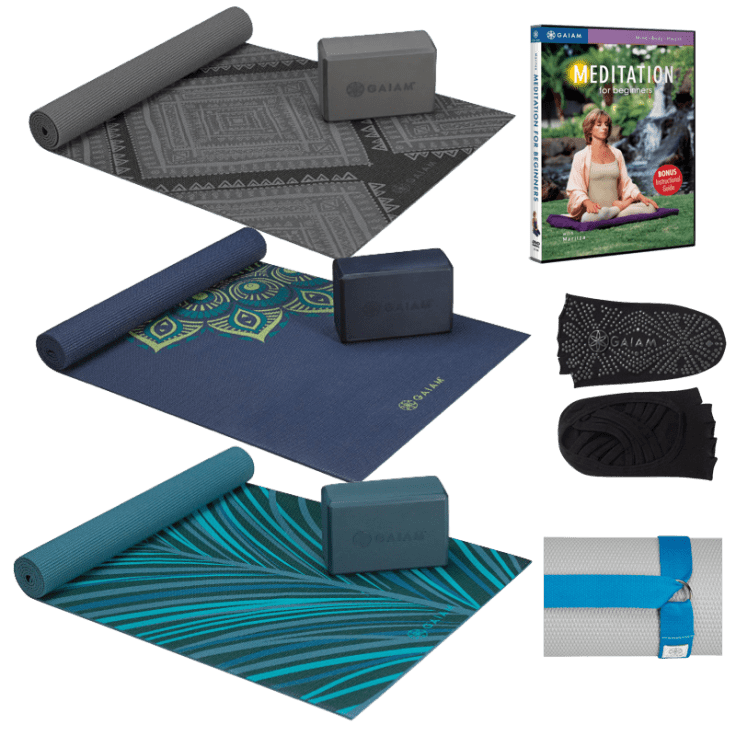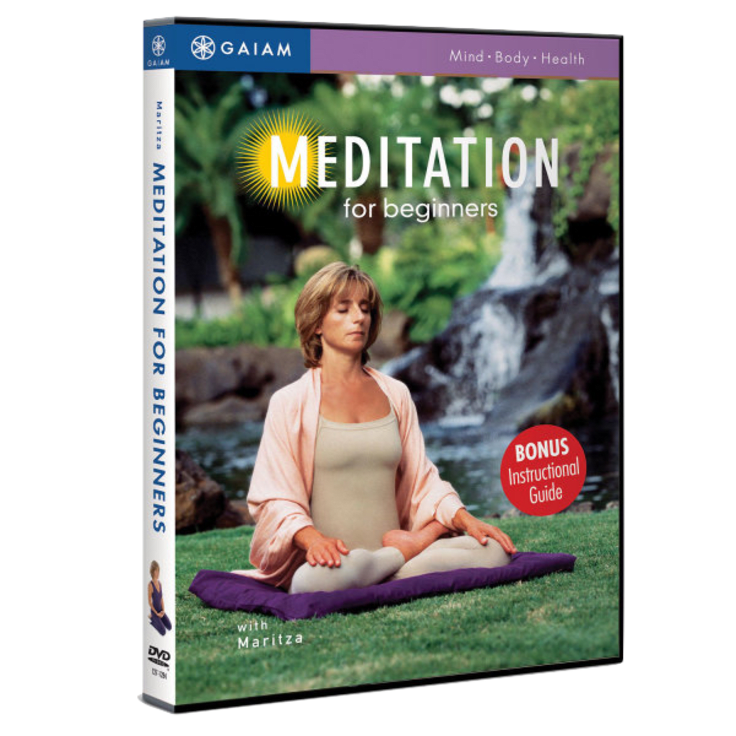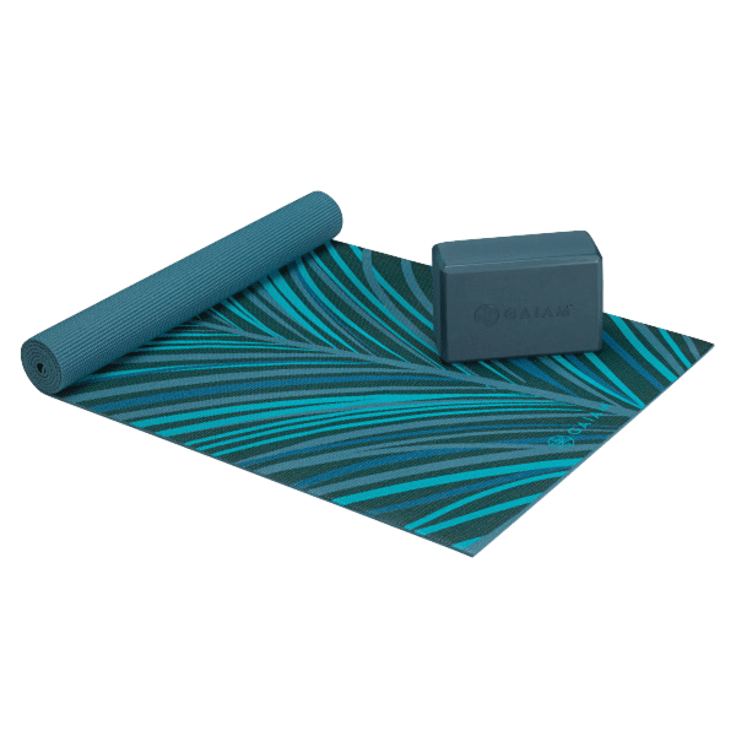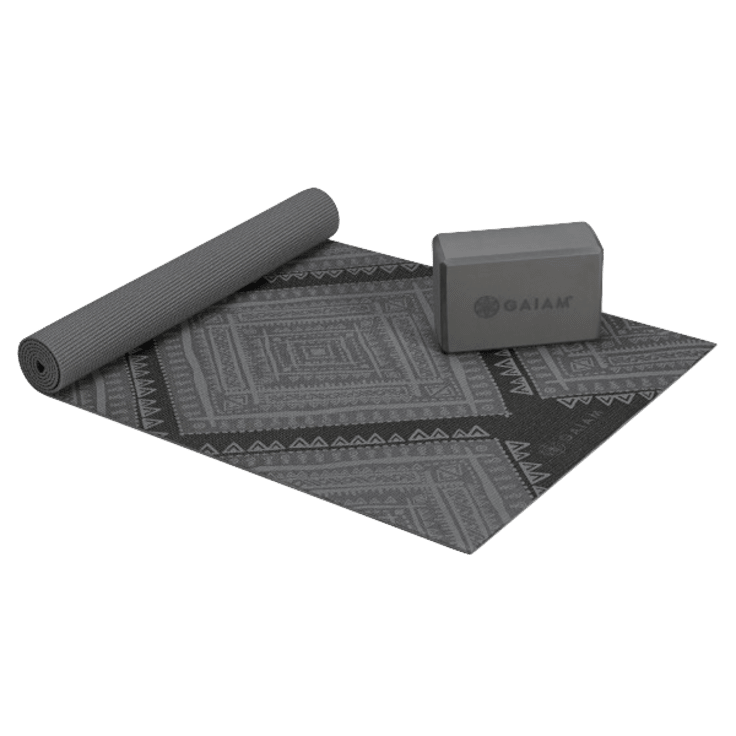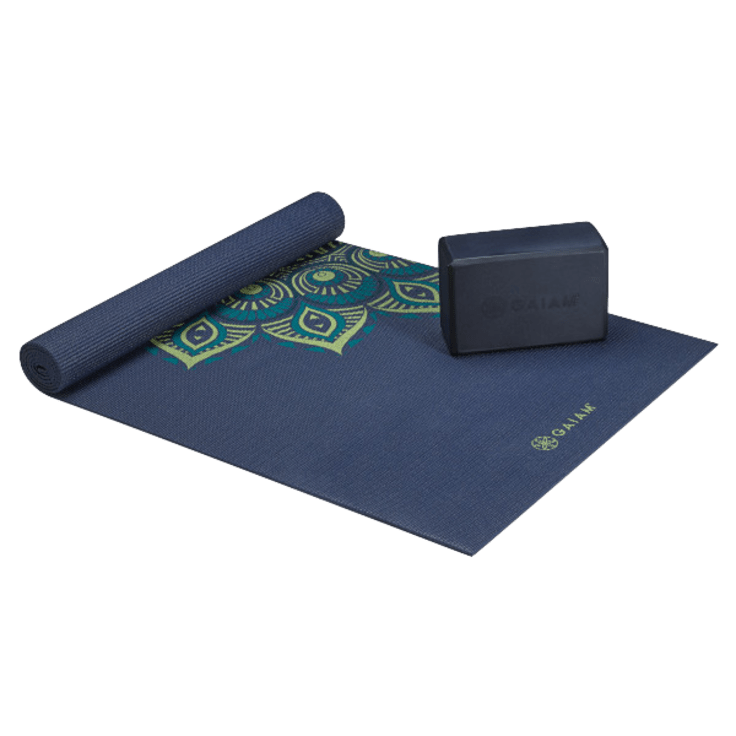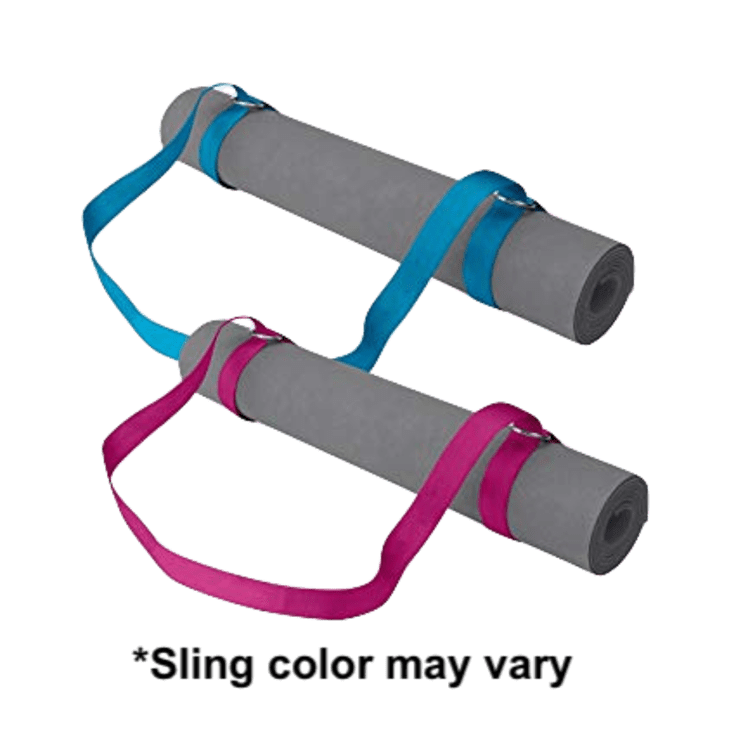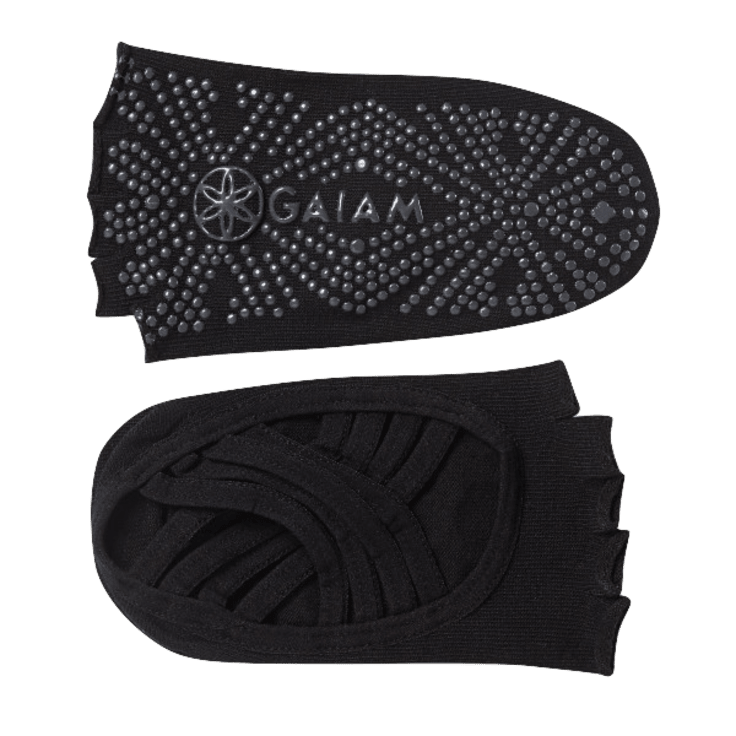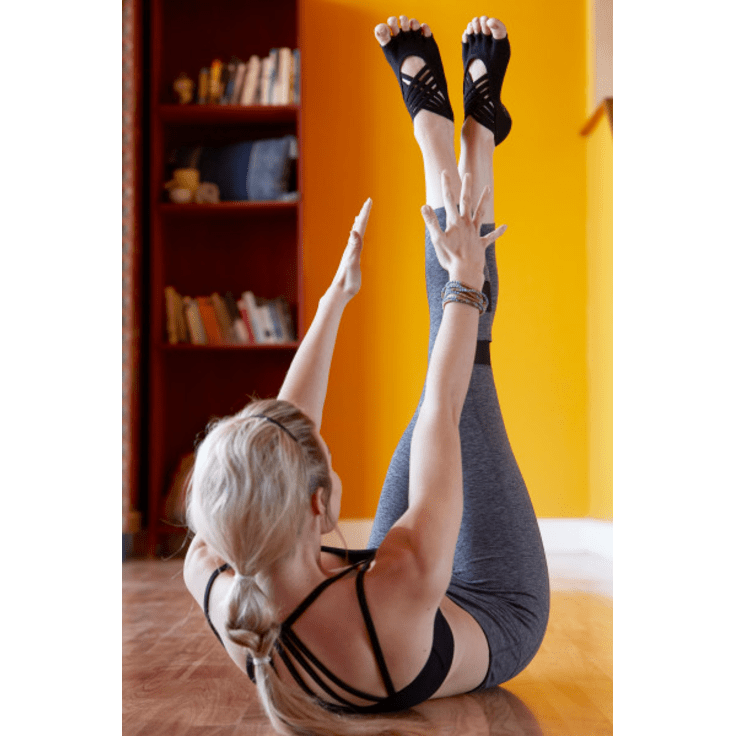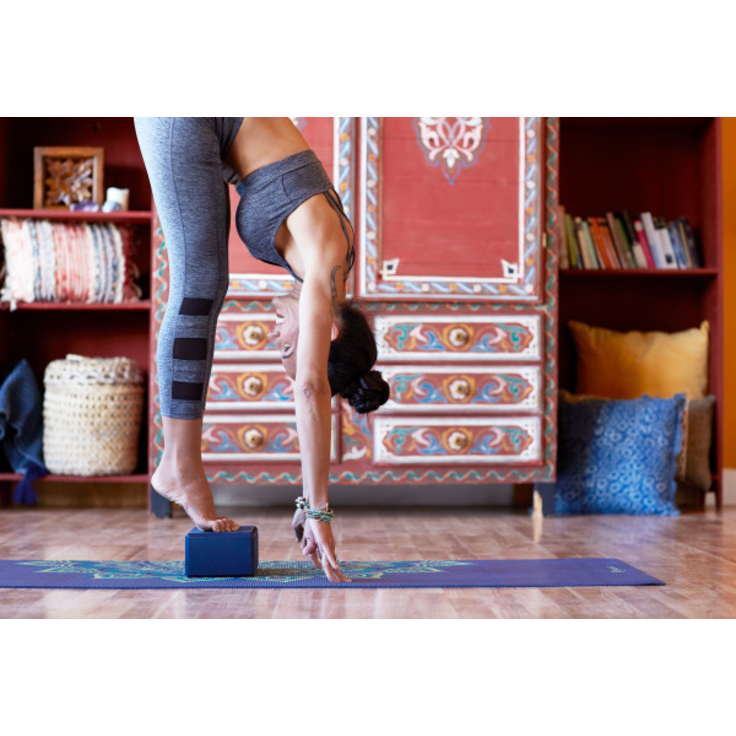 Exclusive 5-Piece Yoga Set by Gaiam
Includes a Yoga Block, Yoga Mat, Grip Socks, Mat Carrying-Sling and Meditation for Beginners DVD or Calorie Killer DVD.
Features
Available in Aqua Plume, Granite Point, and Midnight Capri mat patterns
Choose between a Yoga Meditation DVD or a Calorie Killer DVD
Sling color may vary between Fuschia, Blue, Gray, or Mulberry
CUSHION & SUPPORT YOGA KIT
This one simple kit can jump-start any yoga practice
Our 3mm mats work together with our matching yoga blocks to give you cushioned support while helping you extend and deepen stretches, improve balance and alignment, and hold the proper posture longer
Kit includes a yoga mat and matching yoga block
Thick mat with textured, non-slip surface
Foam block for stretching, balance, posture, and alignment
EASY-CINCH YOGA SLING
Sling color may vary between Fuschia, Blue, Gray, or Mulberry
Throw your bag on your back before you head out the door or hop on your bike with this easy-to-use adjustable yoga mat sling
Your mat will be safe & secure and you'll be hands-free!
Durable carrying strap for your yoga mat
Metal D-ring sliders ensure that your mat is secure
Lightweight design
Measurements: 35½"L x 1"W
Care Instructions: Hand wash. Dry flat
GRIPPY YOGA SOCKS
If you're wearing socks in class, they gotta be grippy. Why not make them strappy, too?
The tops of our yoga socks sport a stylish strappiness while the bottoms feature a strong silicone grip to provide traction and stability with or without a mat
The open-toe design lets you spread your toes for a more grounded movement
Open-toed for tactile feel in poses
Silicone grip for non-slip surface anywhere
Use with or without a mat
Enhances balance and stability
Meditation For Beginners DVD With Maritza
Take an inward journey of self-discovery as you follow this beginner's meditation practice with certified lyengar yoga instructor, Maritza
You will be guided through three step-by-step 20-minute programs to practice mindfulness
So you can calm and center yourself, including a yoga practice that will prepare your body, mind, and attention for the two guided relaxation and meditation sessions
CALORIE KILLER YOGA DVD WITH COLLEEN SAIDMAN
Award-winning yoga instructor Colleen Saidman leads five energizing practices to increase your metabolism, strength, flexibility, balance, and focus on all keys to maintaining a healthy mind and body
Each practice builds to the next, increasing the cardio challenge as you progress

Led by award-winning yoga instructor Colleen Saidman
Incorporates yoga poses into your workout to torch calories
Progressive design consistently challenges your practice
Increase metabolism, strength, flexibility, balance, & focus
Maintain a healthy body and mind
Modifications to increase the cardio challenge as you progress
Features five energizing practices
Approximate Total Run Time: 105 minutes
Included In The Box
1x Yoga Block
1x Yoga Mat
1x Pair Grip Socks
1x Carrying-Strap (sling-style)
1x Calorie Killer Yoga DVD or Mediation DVD
Warranty
Estimated Delivery Date
Monday, July 20th - Monday, July 27th. Due to a high volume of orders, delivery times are longer than usual.