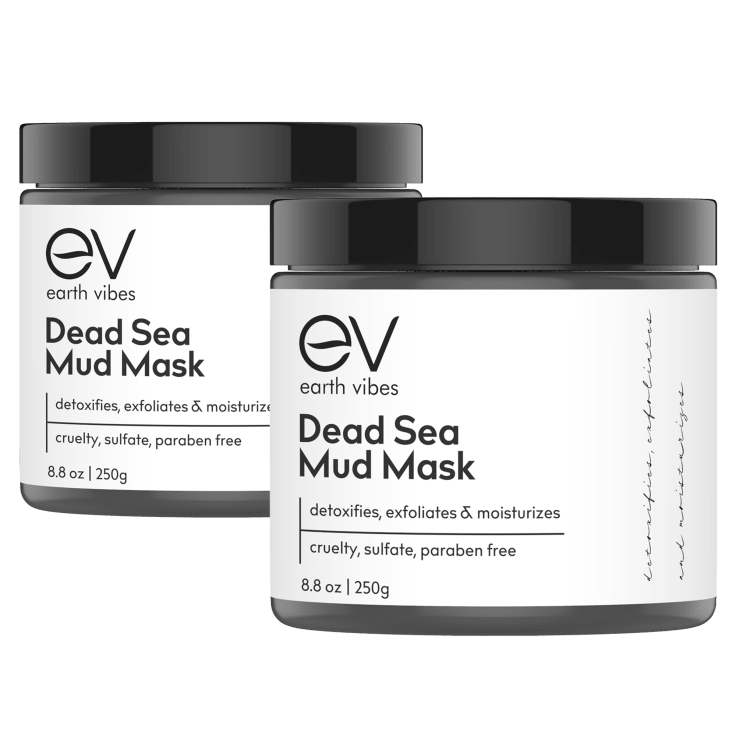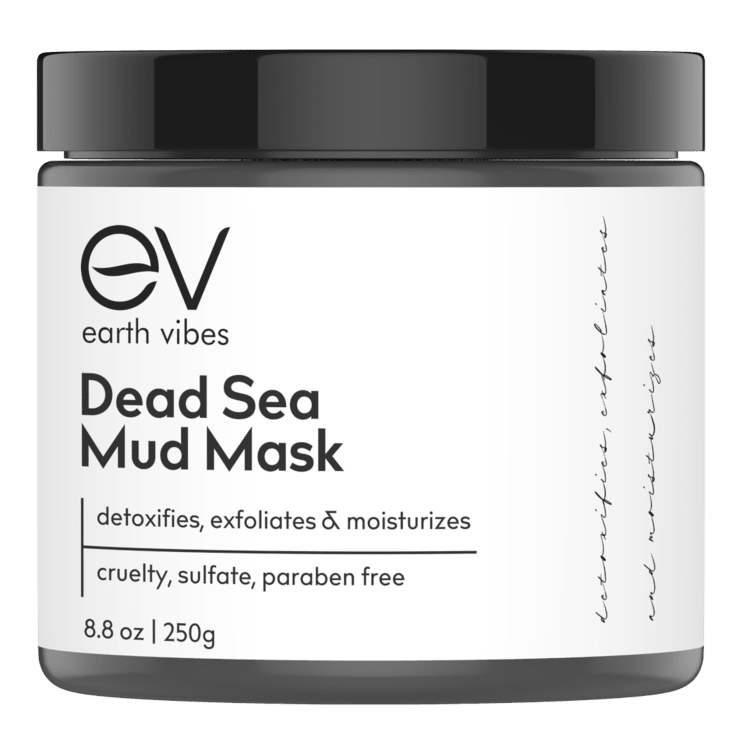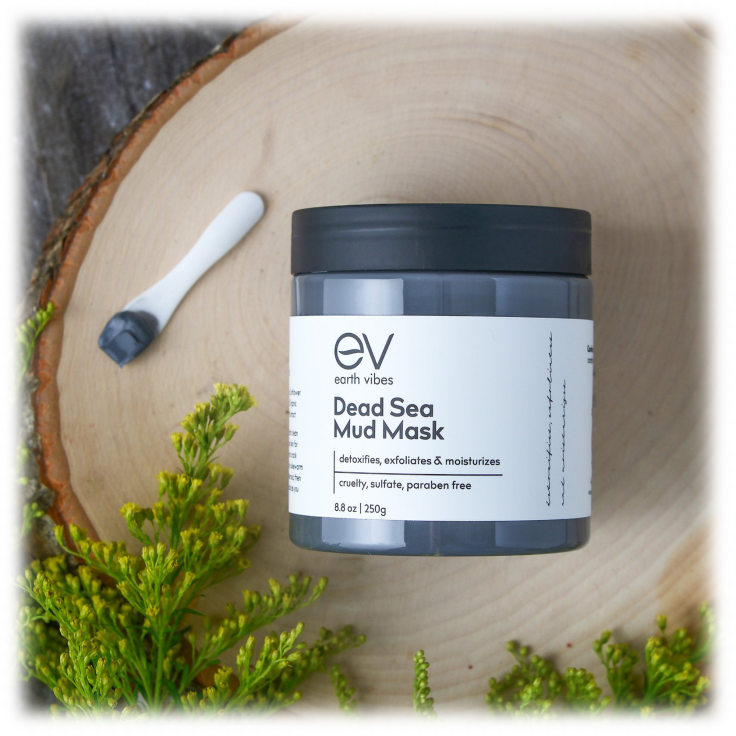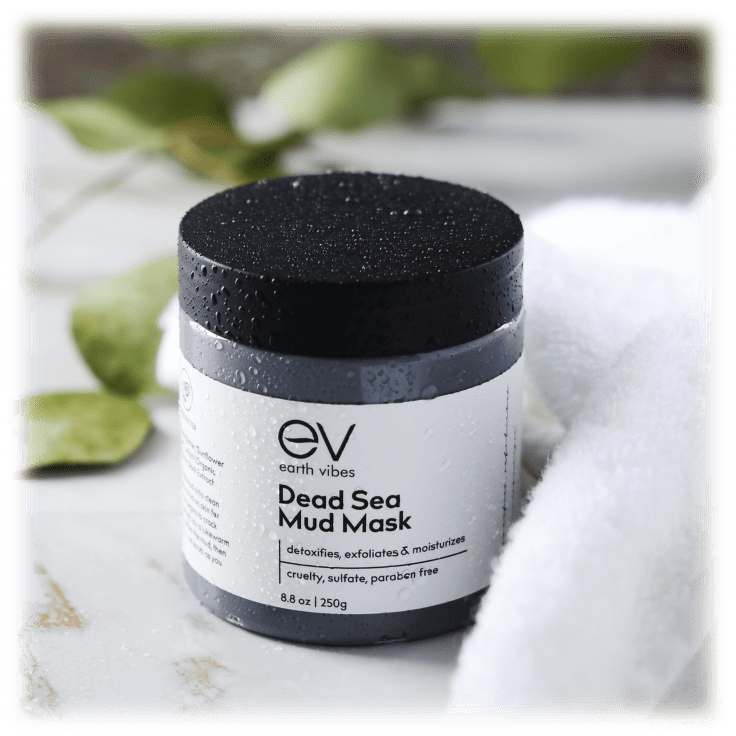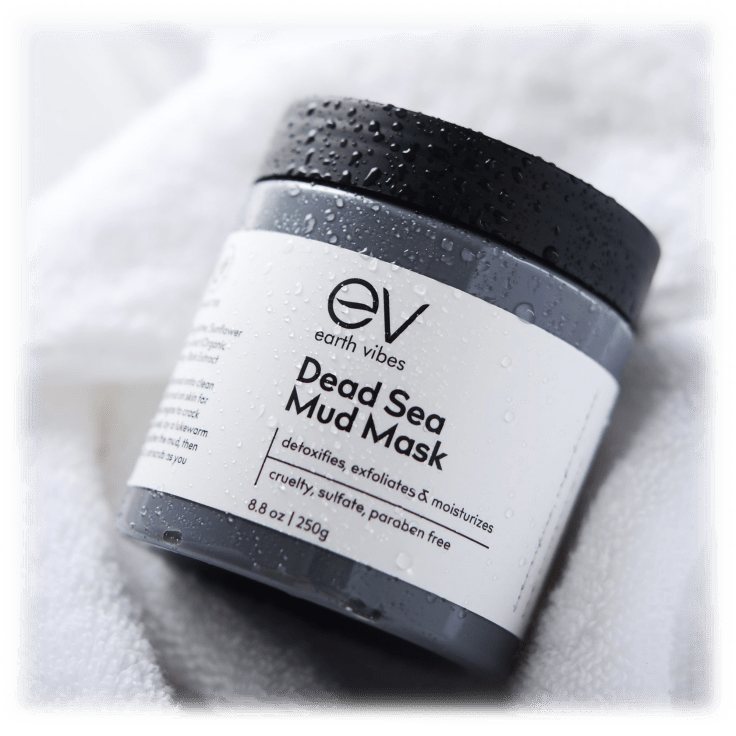 2-Pack: Earth Vibes Dead Sea Mud Mask
Features
Earth Vibes Detoxifying Dead Sea Mud Mask draws out impurities and moisturizes the skin using the holistic, natural healing powers of shea butter, aloe vera, jojoba oil, kaolin clay, and dead sea mud. Ideal for all skin types, especially acne prone skin. This multi-tasking mask can be added to your green beauty routine as a do-it-all product.
Formulated with a combination of 100% natural ingredients - Aqua, Dead Sea Mud, Kaolin, Shea butter, Sunflower Oil, Aloe Vera Juice, Jojoba Oil, and Hickory Bark Extract.
Improves skin health, alleviating dryness, inflammation, and acne, thanks to Dead Sea Mud, which contains a plethora of minerals including sodium, chloride, magnesium, potassium, iron, and calcium.
Moisturizes, heals, and reverses aging in the skin. Its powerful antioxidants help improve skin elasticity and firmness.
Stimulates blood flow with every application. Good blood flow means oxygen and nutrients are well-distributed to the cells in the body.
Gently exfoliates the skin and draws out toxins and other skin impurities. Highly recommended for oily and acne-prone skin.
INGREDIENTS:
Aqua, Dead Sea Mud, Kaolin, Shea Butter, Sunflower Oil, Aloe Vera JuiceAloe Barbadensis Leaf Extract (Organic Aloe), Vegetable Glycerin, Jojoba Oil, Hickory Bark Extract
Included In The Box
2x Earth Vibes - Dead Sea Mud Mask
Warranty
Estimated Delivery Date
Tuesday, July 14th - Tuesday, July 21st. Due to a high volume of orders, delivery times are longer than usual.