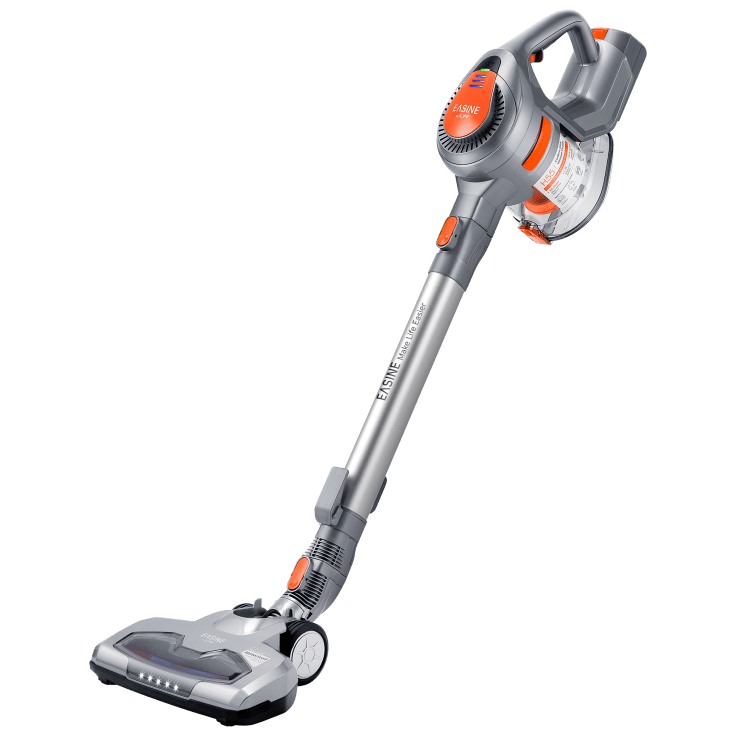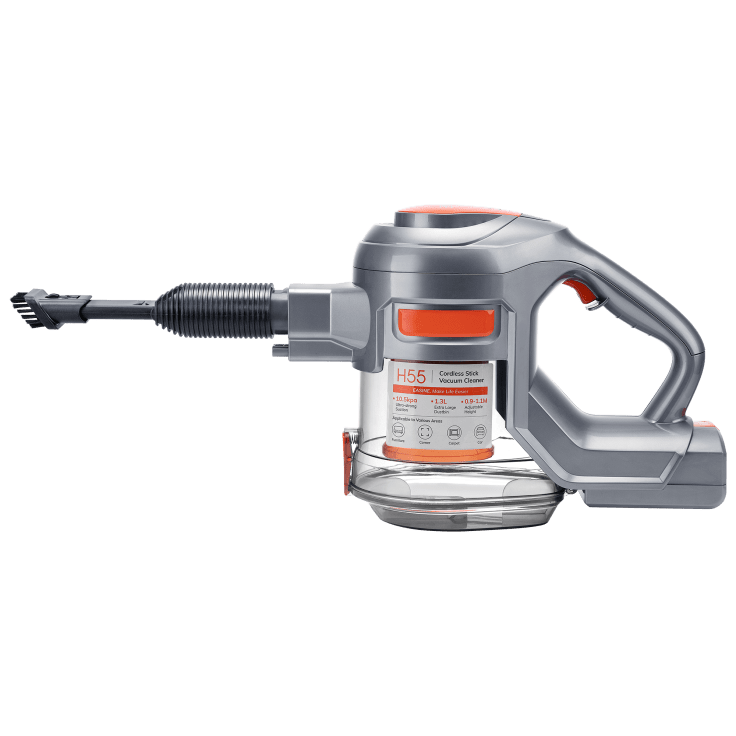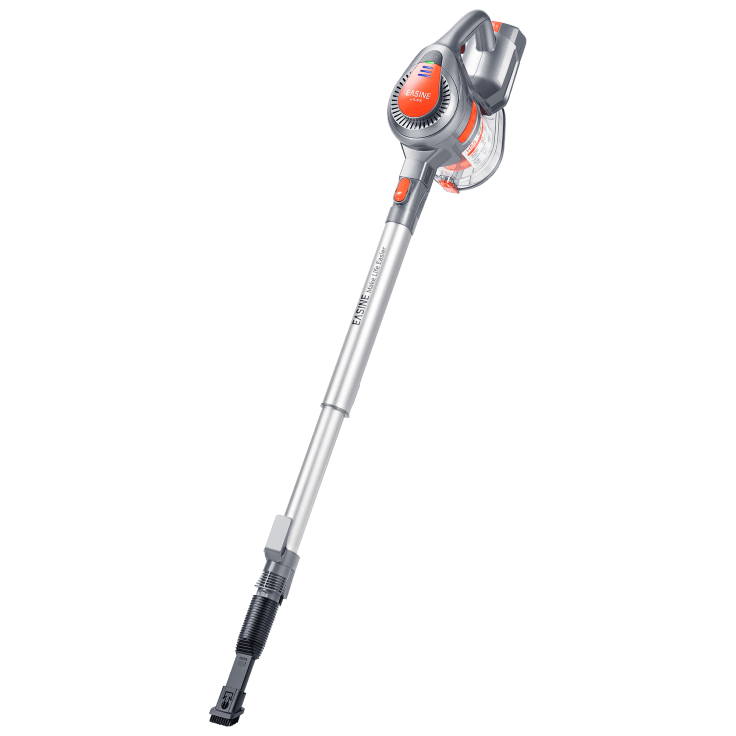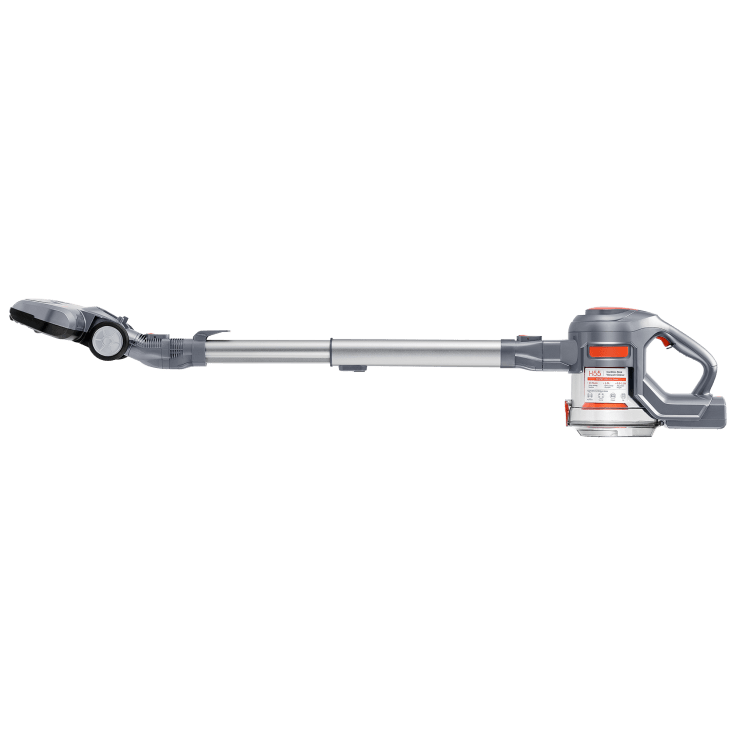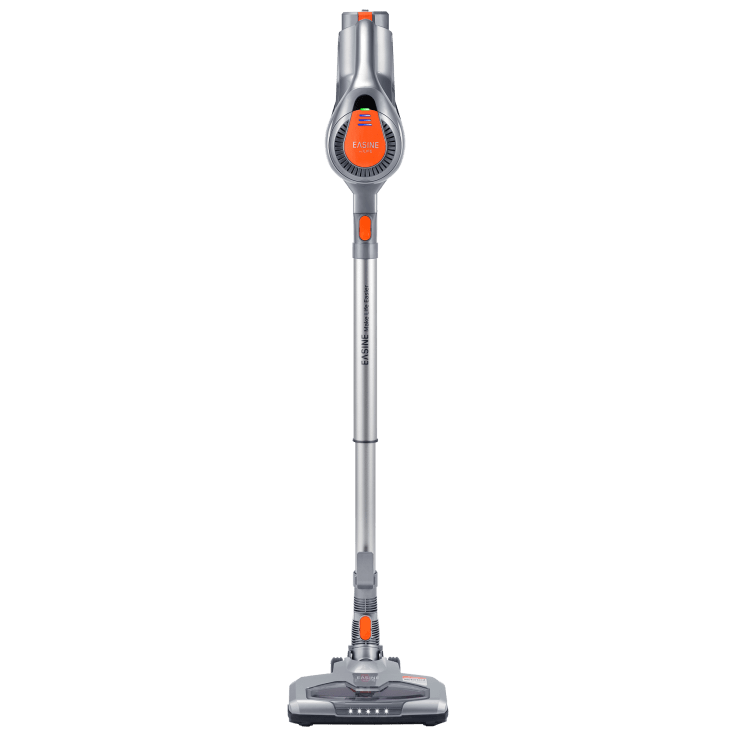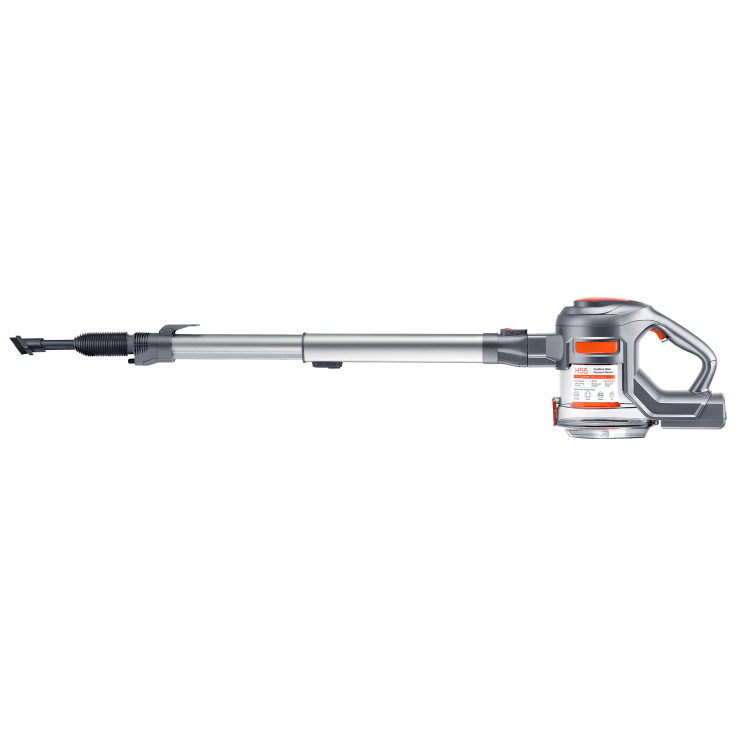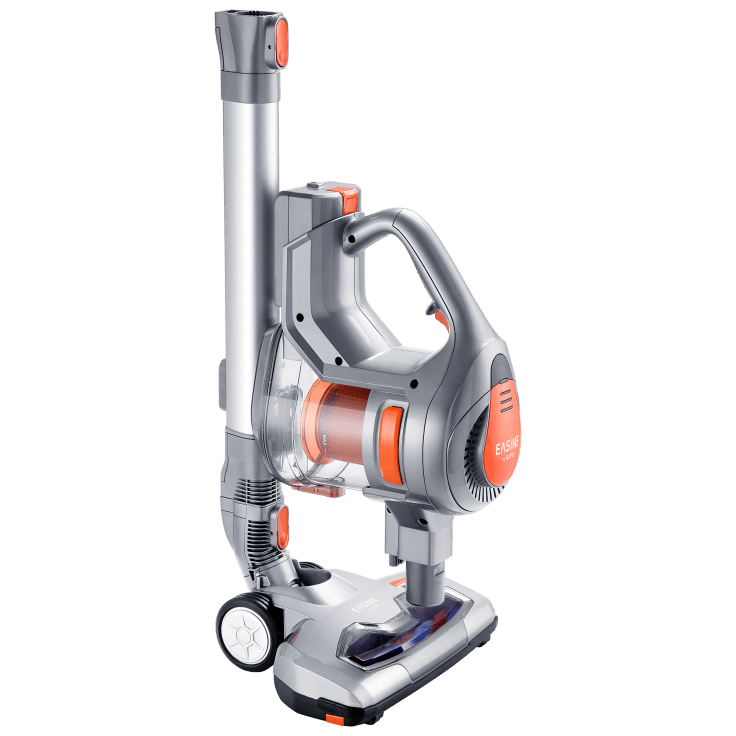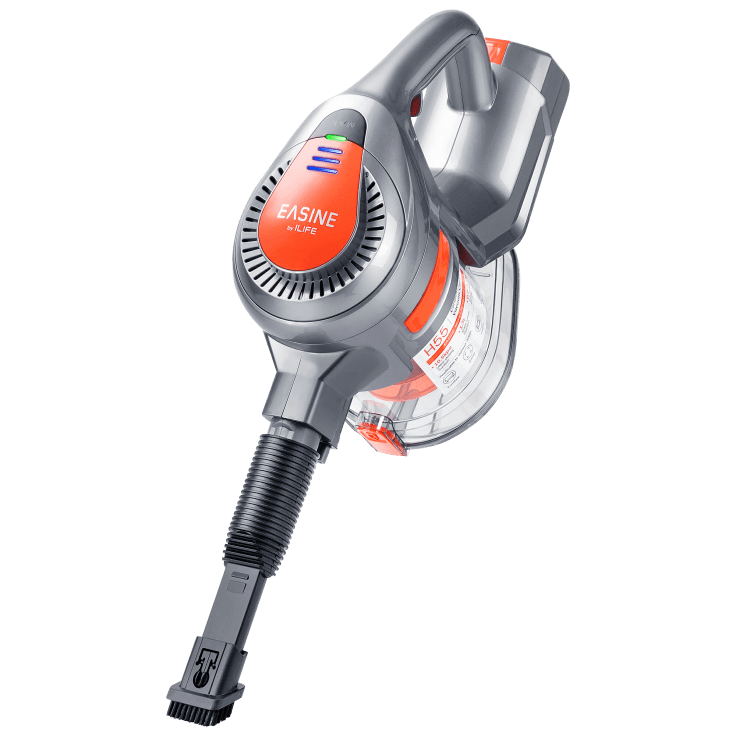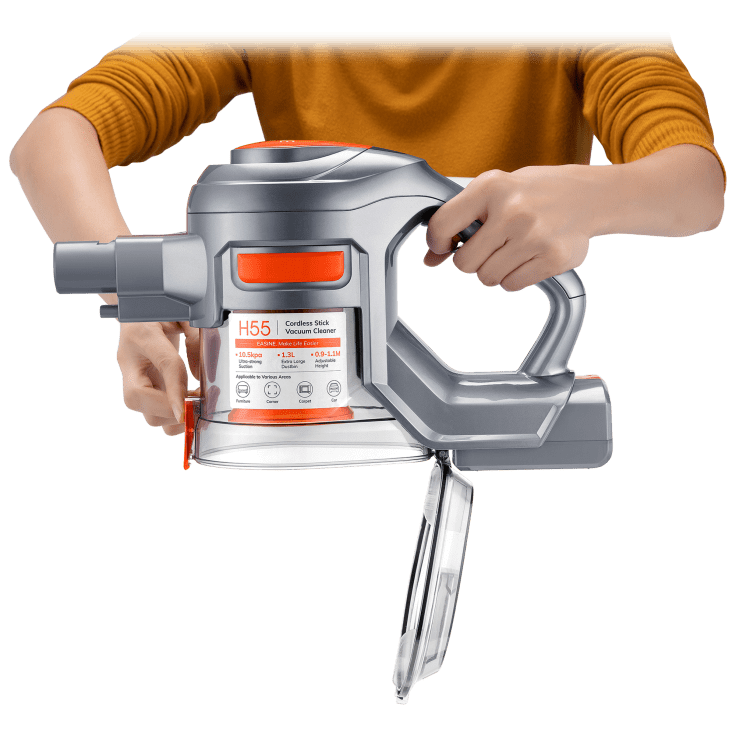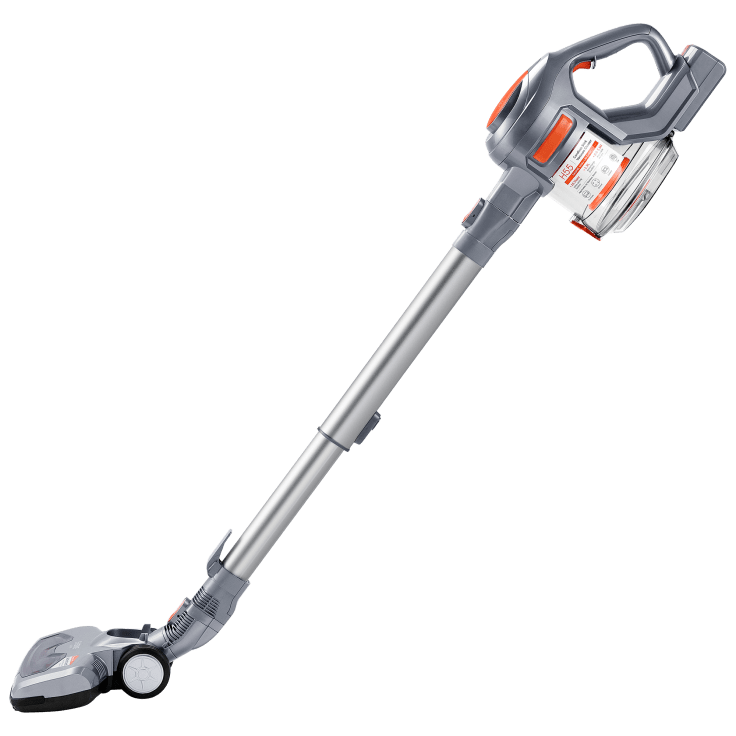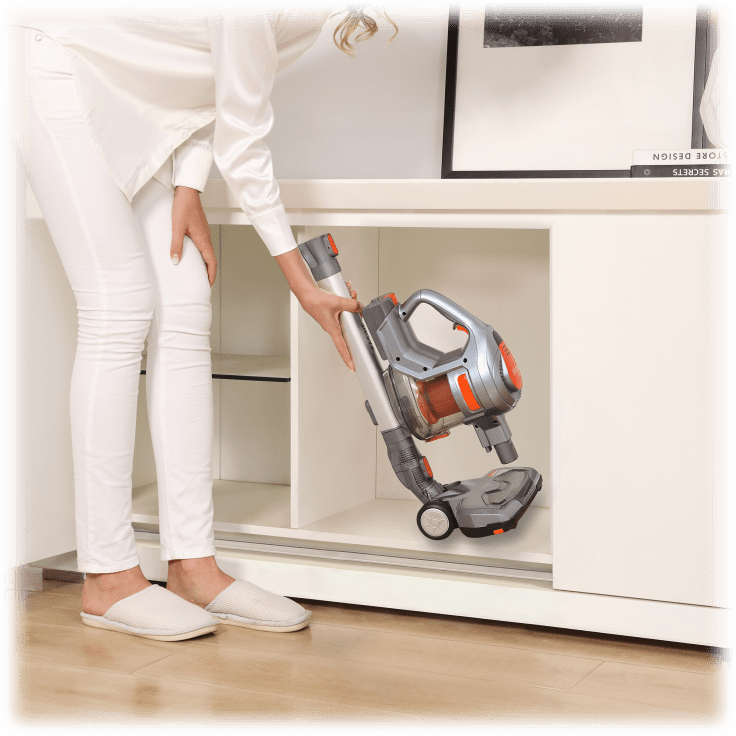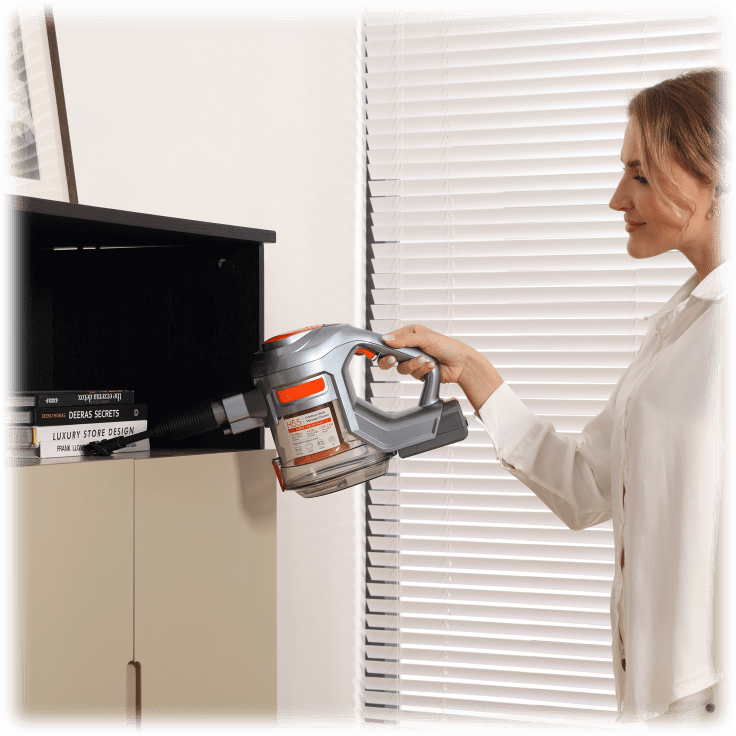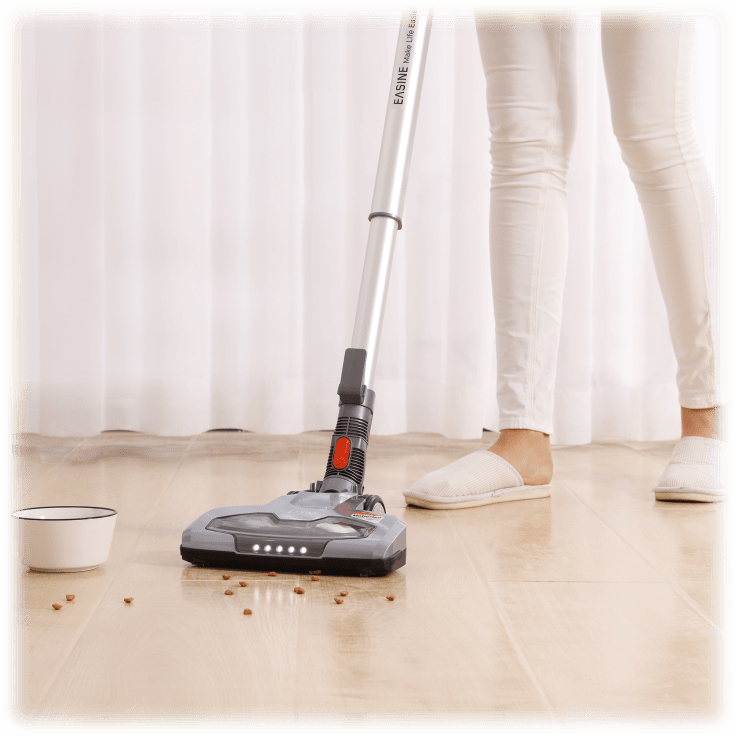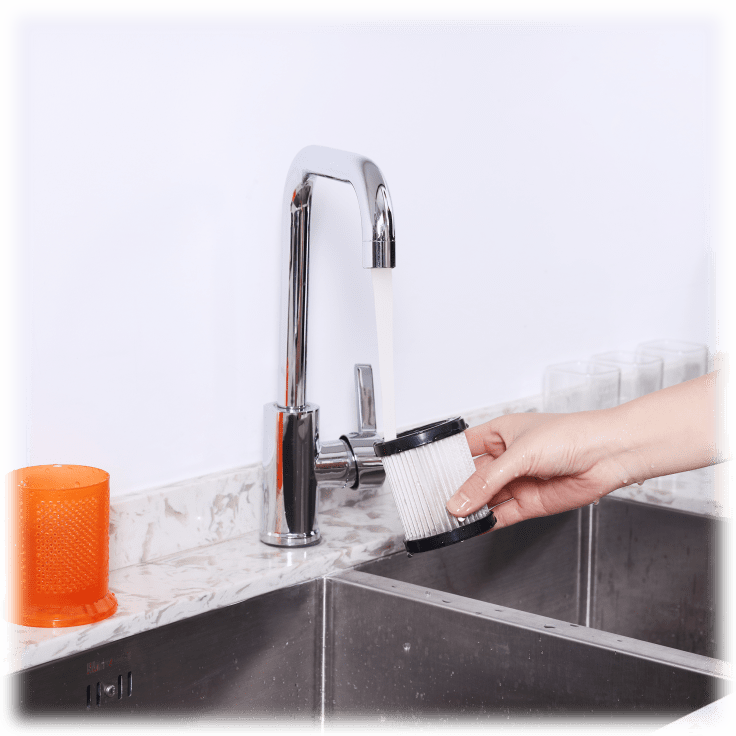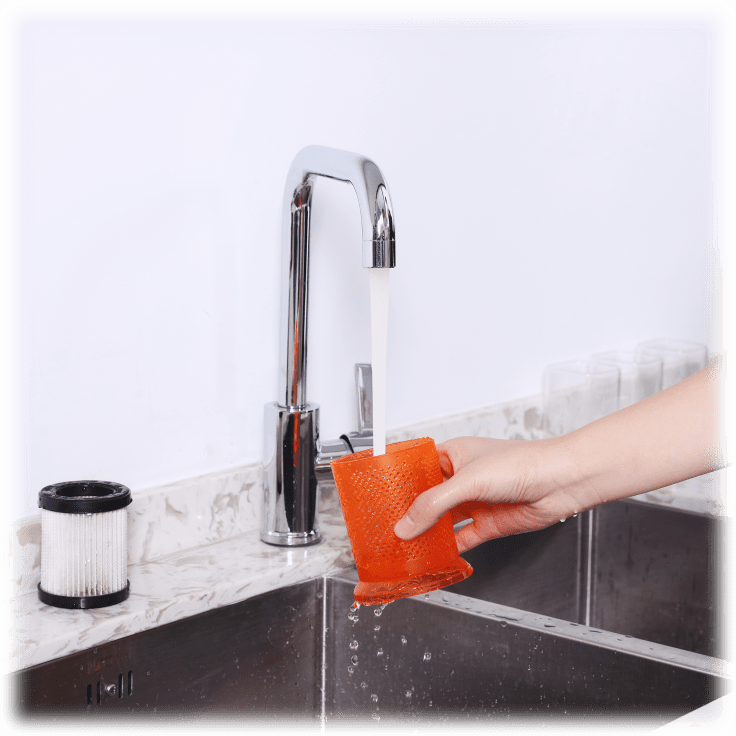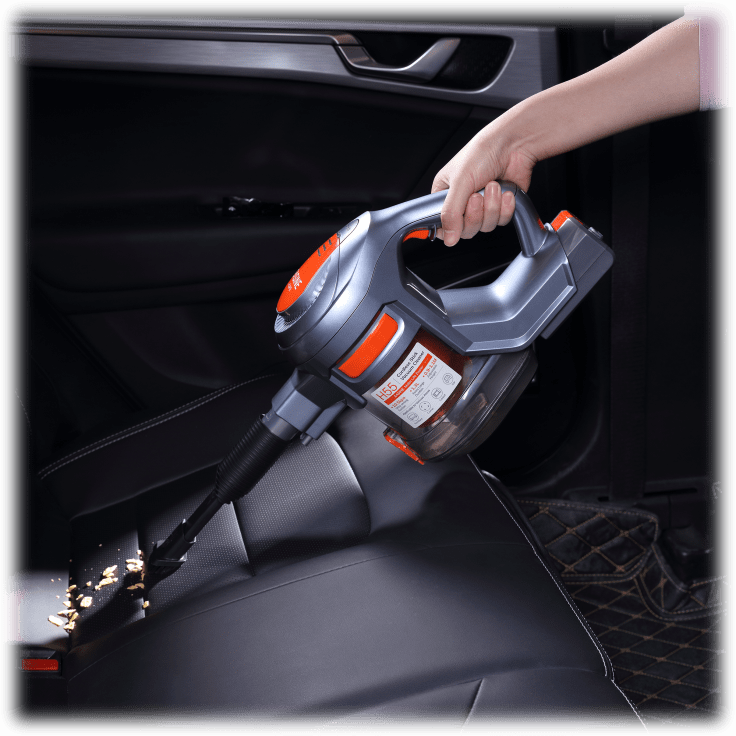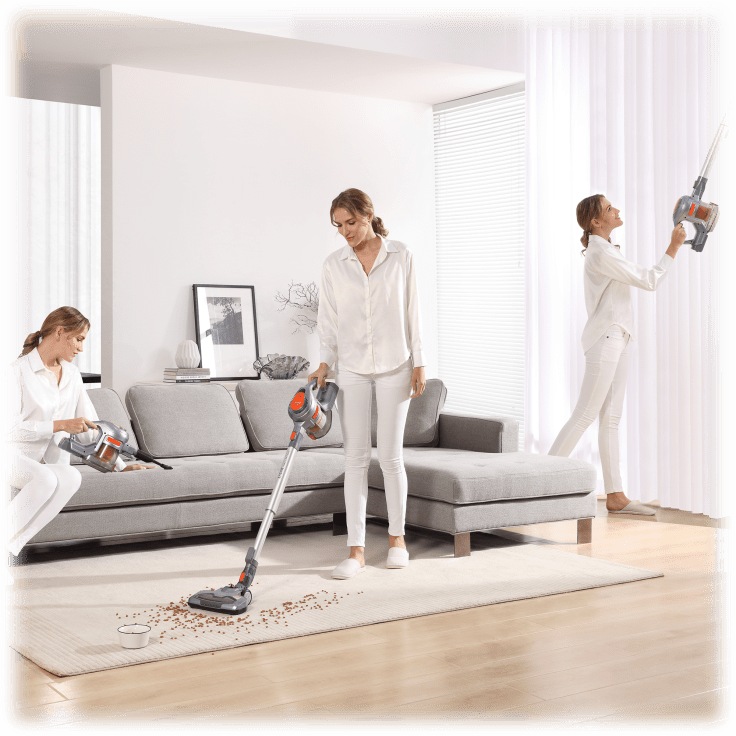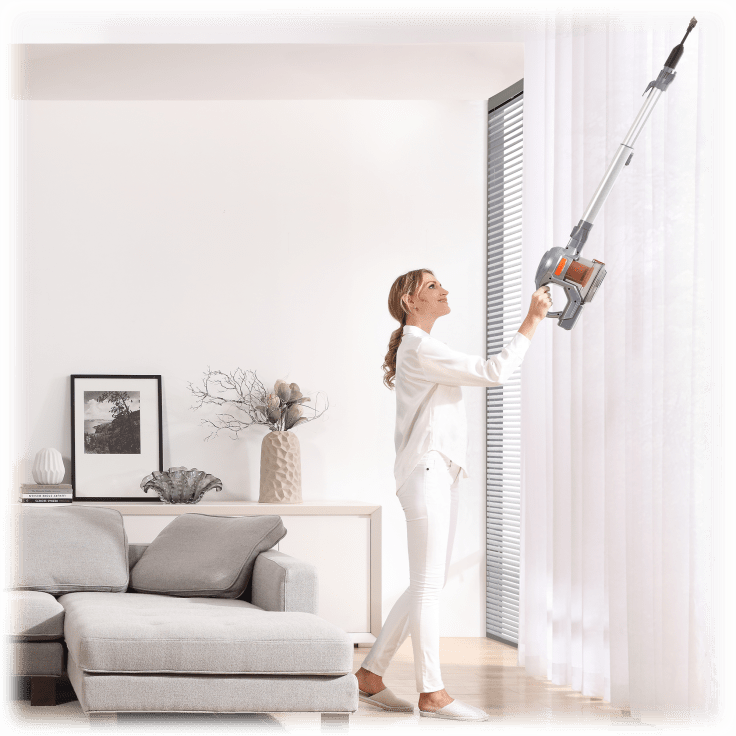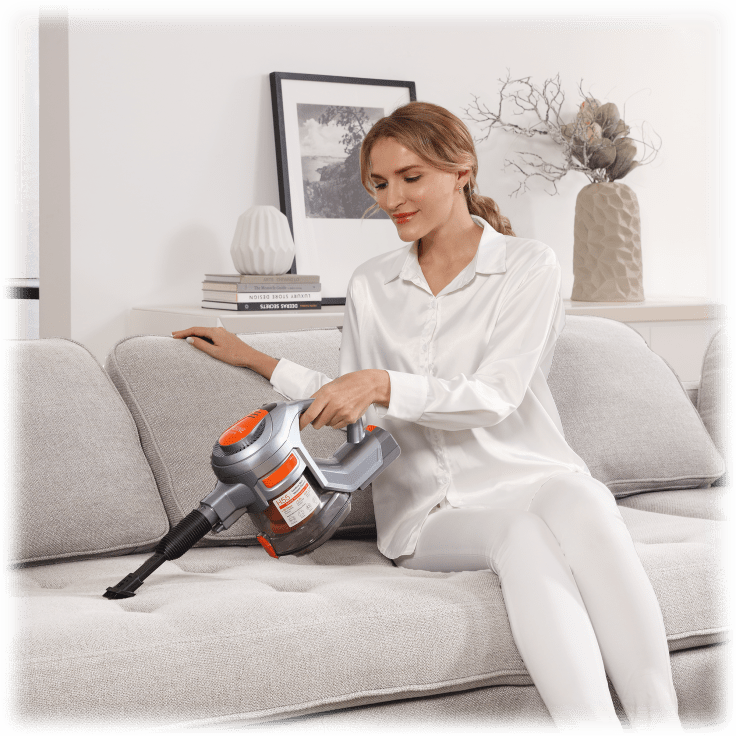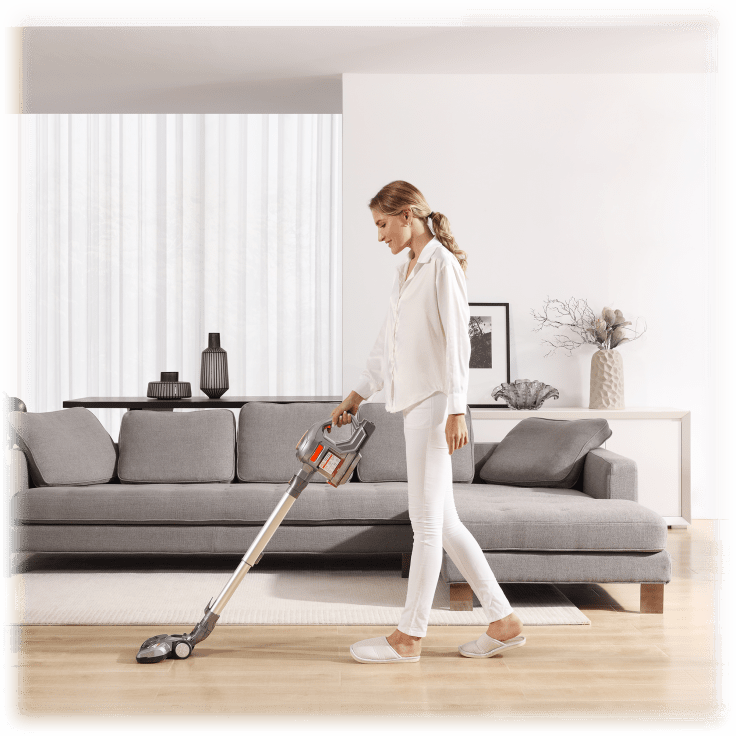 Easine By ILife H55 Cordless Stick Vacuum Cleaner
Features
Variable Suction Power:

The H55 features max mode(10.5Kpa) and normal mode(7Kpa), efficiently picks up dust, debris, crumbs, and hair all-around your home.

Up to 40mins Runtime:

Powered by a 2200mAh battery, the H55 lasts for 40mins with fade-free suction to clean everywhere in your house.

2 Ways to Store:

Hang the H55 on the wall mounting bracket or hook the main body on the extension wand. Both ways save space.

Adjustable Extension Wand:

The H55 is adjustable in length to fit your personal height, high reaching areas like curtains or low areas like stairs.

Flexible Floor Head with Built-in LED:

The motorized floor head is flexible to clean under and around corners of furniture, the built-in LED lights up dark areas to ensure a thorough cleaning.

Suitable for a Variety of Floors:

Equipped with 2 different roller brushes, each designed to pick up more effectively on hard floors or low carpets.

Large 1.3L Dustbin:

Twice the capacity as most on the market. Reduce the frequency of emptying. Push the release button to empty the dustbin without getting dirty.

Superior Motorized Floor Head:

Flexible to smoothly clean around corners and furniture. The built-in LED lights up dark areas to ensure a thorough cleaning.

Detachable Battery:

Allows you to swap batteries for continuous cleaning. Able to charge batteries directly on the appliance or separately.

Washable Filter Kit:

Easy to maintain and keep your H55 in peak performance in an economic way
Specifications
Vacuum Cleaner:

Dimensions: 49.6" x 9.8" x 9"
Weight: 5.29lbs
Rated Voltage: 22.2V
Rated Power: 130w
Dust Cup Capacity: 1.3L
Usage Time: 20 - 40 minutes

Battery:

Battery Capacity: 2200 mah
Charging Time: 5 hours
Battery Voltage: 22.2V

Adaptor:

Power Adaptor Input: 100-240V
Power Adaptor Output: 26 V

Floor Head:

Rated Volatge: 22.2V
Rated Power: 15w
What's Included?
Main Body
Aluminum Alloy Tube
Motorized Floor Head
Power Adaptor
Warranty Card
User Manual
Cleaning Brush
Wall Mounting Bracket
2 in 1 Suction Nozzle
Spare Filter
Spare Bristle Roller Brush
Battery Pack
Warranty
Estimated Delivery Date
Thursday, Jun 24 - Monday, Jun 28
Reviews
Verified Purchase
Lightened Ease
This lightweight cordless vacuum cleaner replaces my heavy, cumbersome 4 yr old vacuum cleaner from a well known manufacturer known for 'erasing' pet hair. Very happy and satisfied with this purchase. Owner's manual, including pictorials, is straightforward and comprehensible.
Written by @Amb219221 - June 12th 2021
Verified Purchase
Written by @kitkat2019 - June 12th 2021
Verified Purchase
Delivery by.FEDX.AND.DRIVER100%.
Timeing was.perfect. was surprised by how prompt deliver was. Tell the FedEx.drivers they rock and the Packers and shippers. HOW YOU DOING.HOW DO YOU GET THE WENDY WILLIAMS DIVA FANS AND FACE MASK. . IM A 67 YEAR OLD DIVIA. HOW DO YOU GET TICKETS TO SHOW 68TH BIRTHDAY COMMINGUP…LOVE THE SWEEPER .CORDLESS PERFECT FOR THIS SENIOR CITIZEN .EASY BREEZY LIGHT.10000%

HAPPY
Written by @Beverly99 - June 11th 2021
Verified Purchase
Don't buy..
Read all the info before you buy it…I got one and sent it back…My broom works better…was disappointed.
Written by @Dollydear39 - June 13th 2021
Verified Purchase
I have not recieved this product. It has not been delivered to my house. Can you please track it? Thank you.
Written by @beniboomboom195 - June 12th 2021