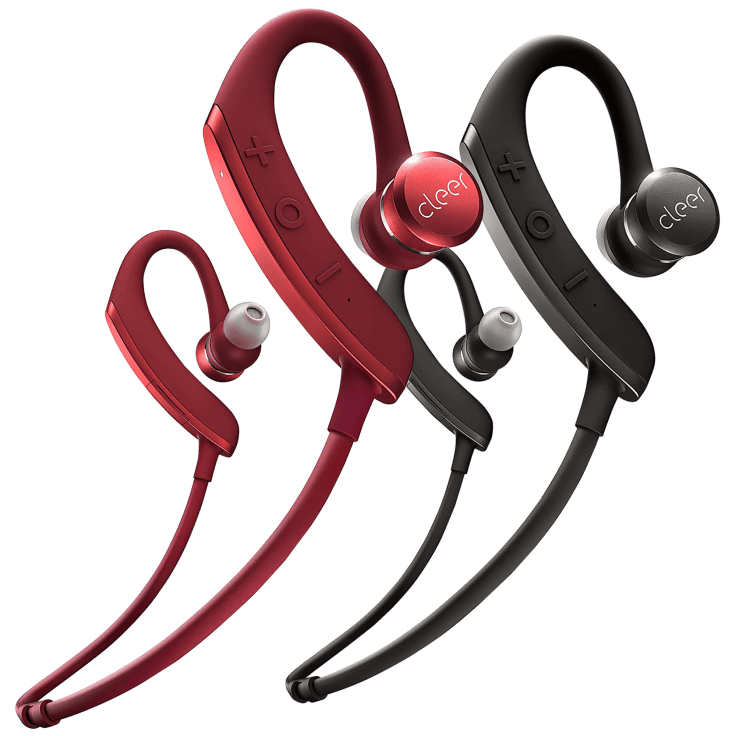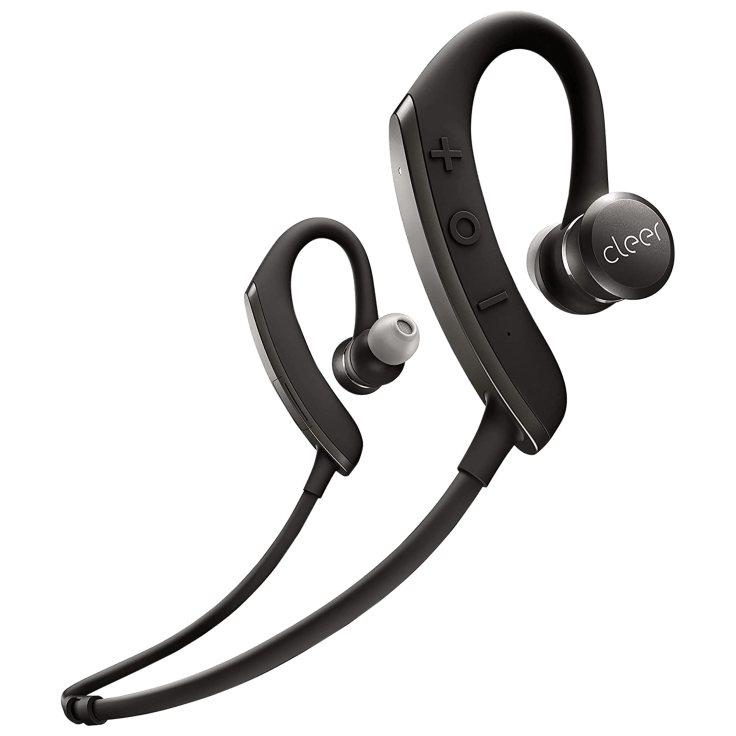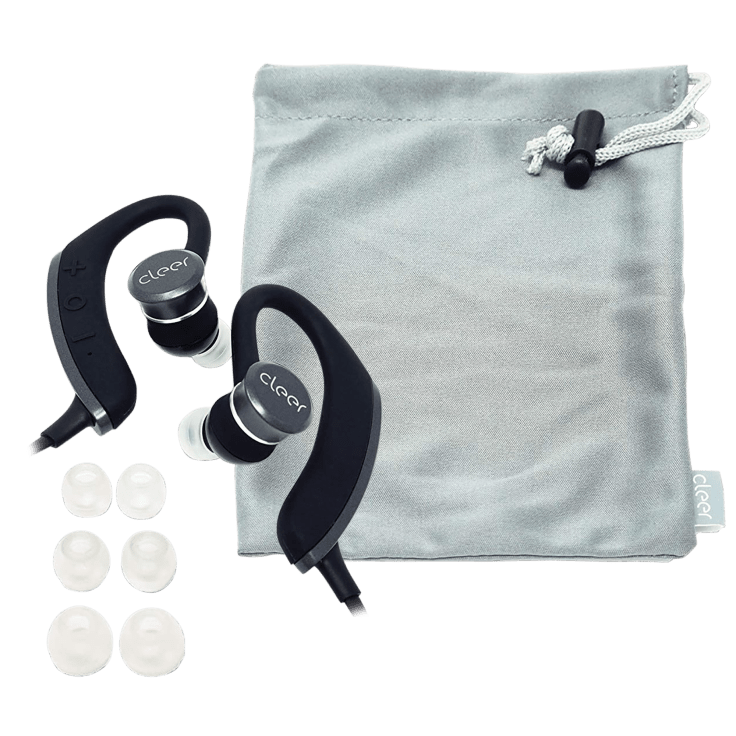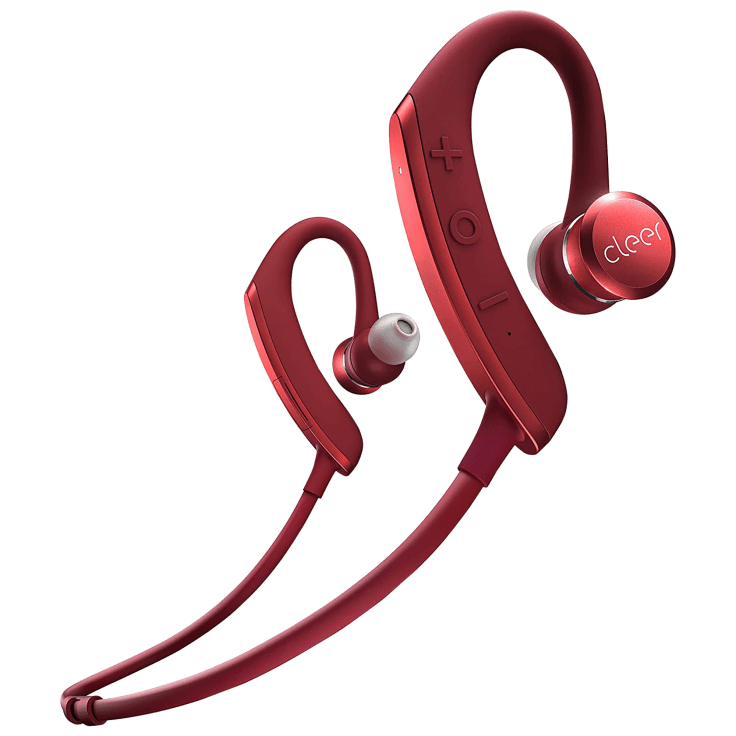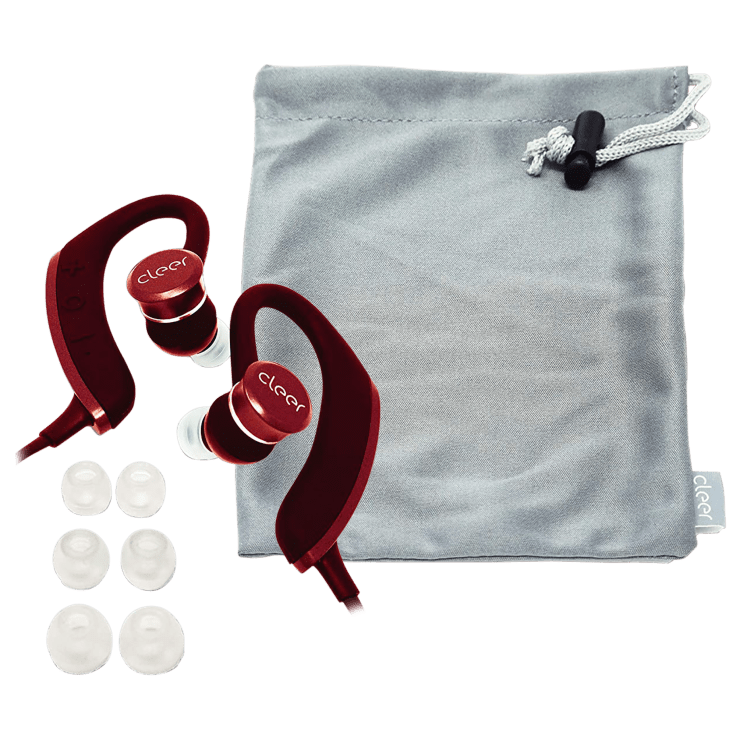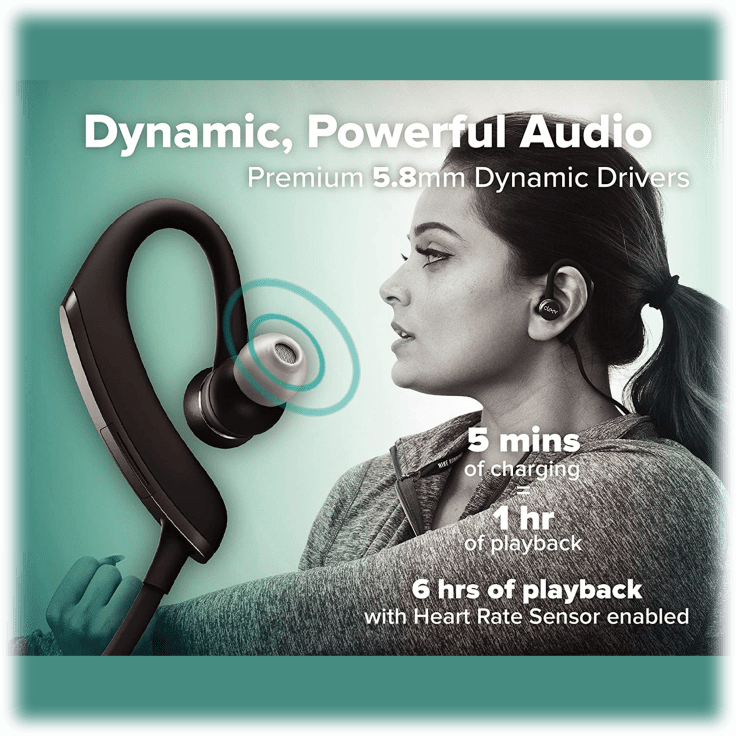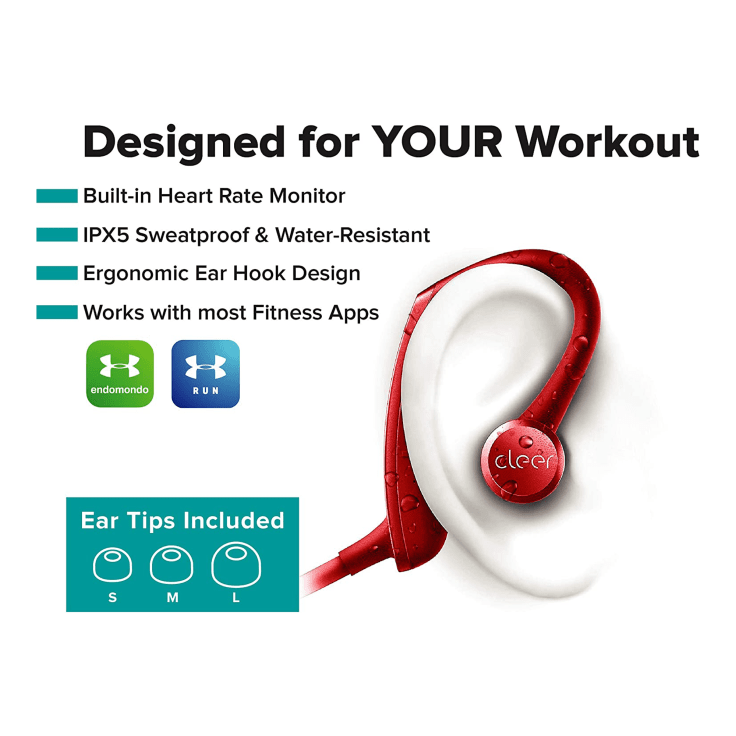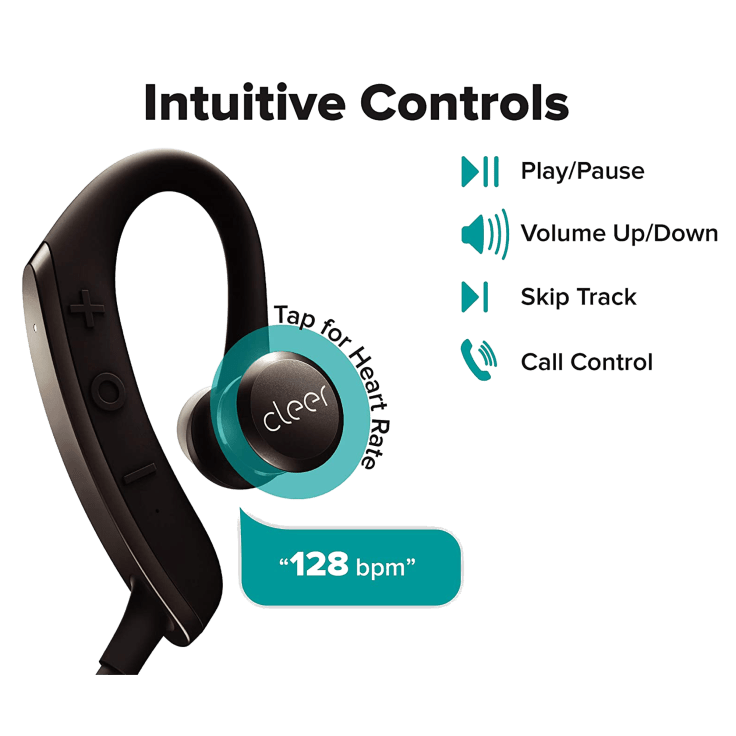 Cleer Audio Edge Pulse In-Ear Wireless Heart Rate Headphones
Features
Colors Available:
Heart-Rate Feedback:

Compact, infrared sensors ensure accurate heart rate monitoring across a host of extreme conditions
Compatible with most popular fitness apps to track and deliver on-demand feedback.

Lightweight, Shockproof & Water Resistant:

We've designed these earbuds to be able to go with you everywhere
They're small, lightweight, and incredibly easy to set up
Perfect for your workout or while on the go, these shockproof and water-resistant IPX5 certified wireless headphones can handle your active lifestyle

Comfortable Ear-Loops:

Our high-quality headphones are designed with flexible ear loops and silicone ear tips that provide a comfortable and secure fit
The adjustable design allows for optimal isolation and long-term comfort, allowing you to immerse yourself in your music

Bluetooth 4.2 with NFC:

Experience powerful and portable sound with you at all times
Connect your phone or tablet with an NFC compatible Bluetooth device without ever having to open the settings, just touch the compatible device to the Edge Pulse
The quick-charge feature delivers up to 1 hour of playback with only a 5-minute charge

Delivers Rich, Full Sound:

No matter if you're indoors or outdoors, these headphones deliver the best sound you've ever experienced from such a small device
Edge Pulse makes a great gift for your active family and friends who enjoy hands-free entertainment!
Included In The Box
1x Cleer Audio Edge Pulse in-Ear Wireless Headphones with Heart Rate Monitor
Warranty
Reviews
Verified Purchase
They work great, easy to use, great instructions!!!
The instructions were clear and this is the first pair of any type of earbuds I've gotten in a long while that work right out of the box! I am so happy with this purchase! The sound quality is wonderful! Thank you so much!
Written by @rockergramlich - June 4th 2021
Verified Purchase
Item as described
I like the way they stay on my ears when I am bending over. Sound is good. Clear.
Written by @mlnevels - August 23rd 2020
Verified Purchase
Love It.
Exactly the way you Said it would be.
Written by @blueberrypie456 - April 15th 2021
Verified Purchase
Good
Written by @teeki2017 - April 20th 2021
Verified Purchase
A+
Written by @mechpirate - November 8th 2020
Verified Purchase
Written by @KatieLeee24 - July 25th 2020
Verified Purchase
Nice quality. Worth the money.
Written by @shesgunn - June 18th 2020
Verified Purchase
Wireless Clever Edge Ear Bud
Clear sound. Nice high volume. Comfortable in ear.
Written by @Gelonda66 - April 28th 2021
Verified Purchase
Not what I expected
The sound is a bit bland with absolutely no bas, the heart rate detector works when it feels like it, and out of 3 ordered and the red pair doesn't even work but loves to overheat as soon as you plug it in.

Written by @FanFrk1276 - June 11th 2020
Verified Purchase
Uggh
Written by @michy2144 - July 14th 2020
Verified Purchase
Keep glitching out
Don't like how they glitch out as well as very bulky around my ear.
Written by @gfb420 - June 21st 2020
Verified Purchase
Terrible
Horrible customer service and dreadful product! No one has contacted me regarding my return request for unopened product and the one I tested did not work.
Written by @BeL72 - July 30th 2020