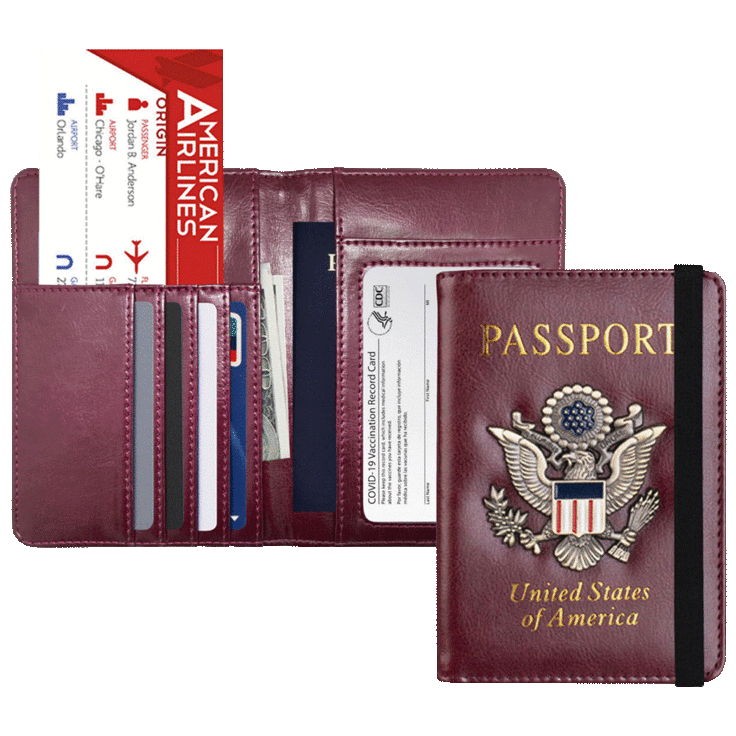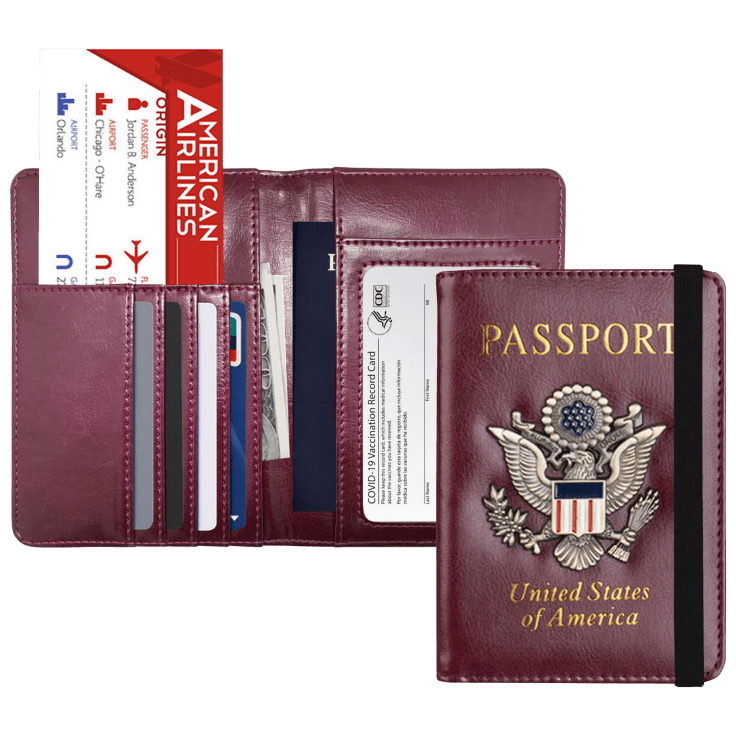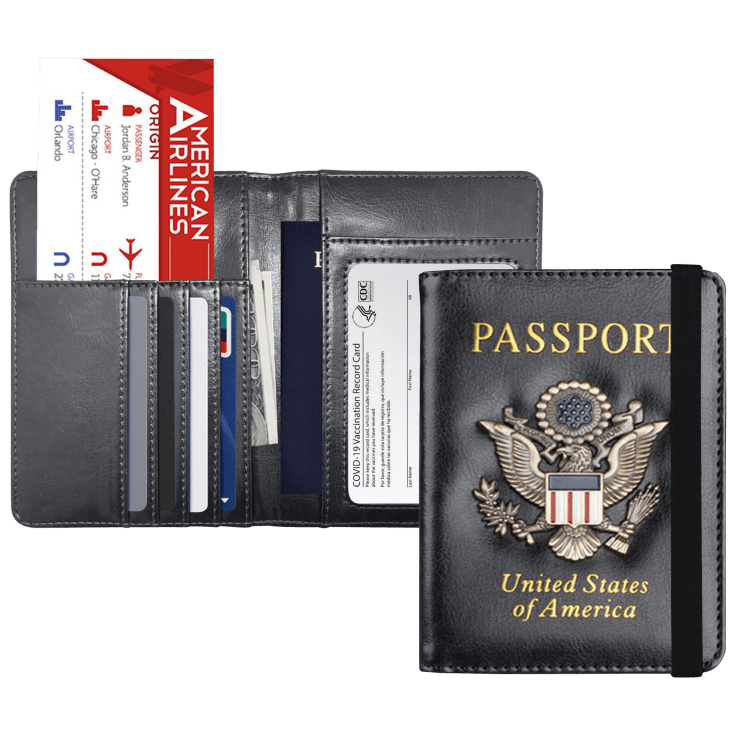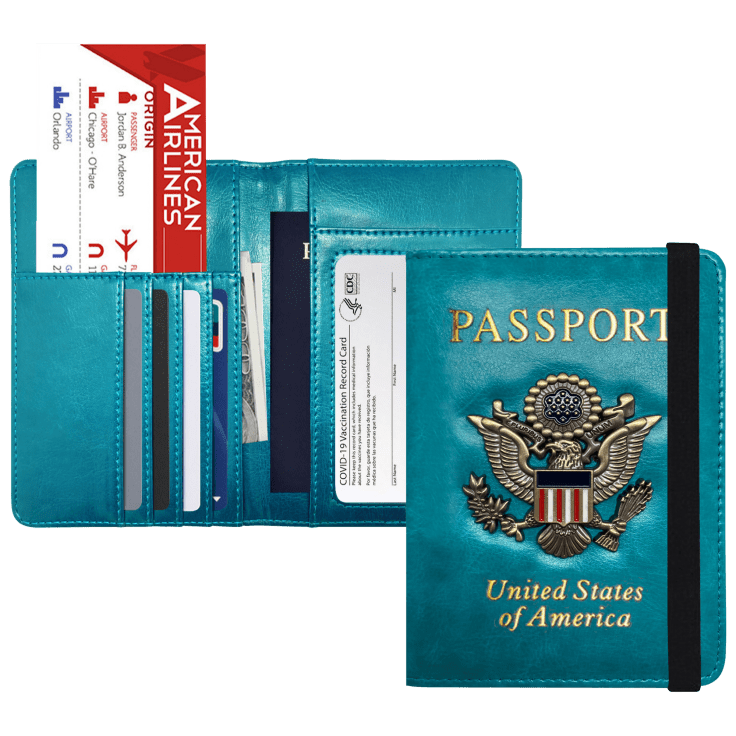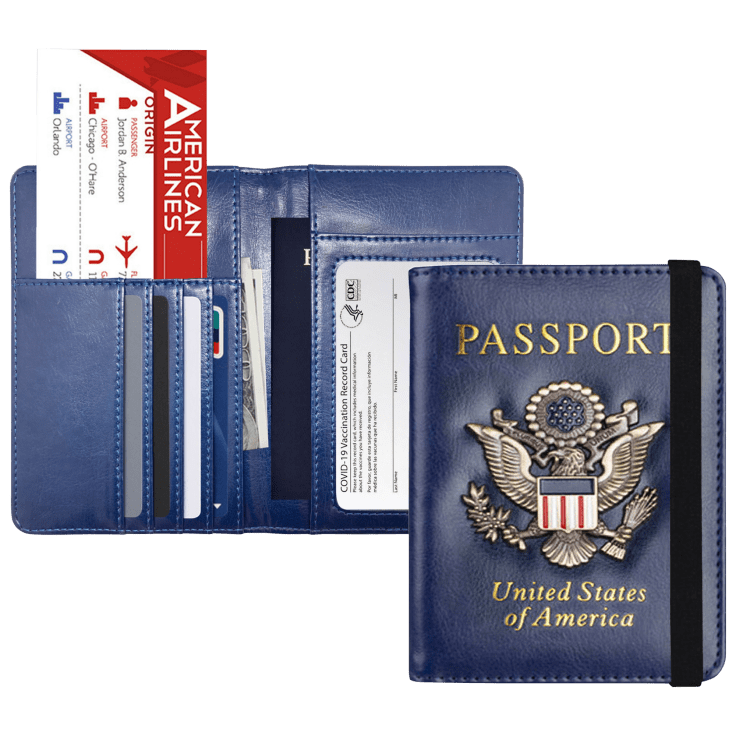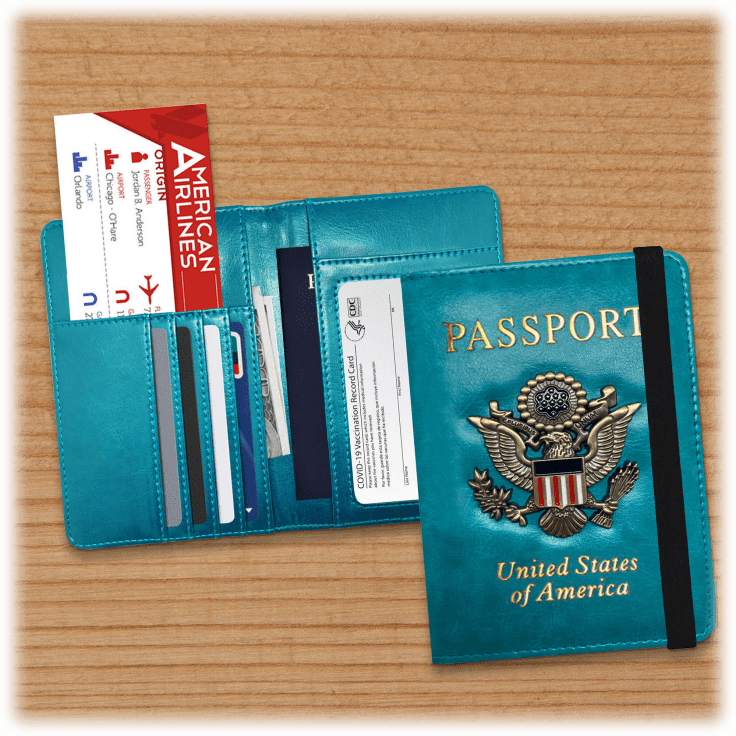 Ciana Leather Passport Wallet with RFID Blocking & Vaccination Card Slot
Features
Premium Great Seal of United States of America, with leather exterior and interior
Provides a luxurious feel and protection from dust and abrasions
Practical Slots to hold passports, vaccination cards, business cards, credit cards, and boarding passes sufficiently. Allows convenient access to information during boarding and transit
Built-in RFID Blocking helps prevent personal account information disclosure
Lightweight slim design, adding no unnecessary bulk or weight
What's Included?
1x Ciana Leather Passport Wallet with RFID Blocking & Vaccination Card Slot in the color of your choice
Warranty
Available States
AL, AZ, AR, CA, CO, CT, DE, DC, FL, GA, ID, IL, IN, IA, KS, KY, LA, ME, MD, MA, MI, MN, MS, MO, MT, NE, NV, NH, NJ, NM, NY, NC, ND, OH, OK, OR, PA, RI, SC, SD, TN, TX, UT, VT, VA, WA, WV, WI, WY
Reviews
Verified Purchase
Terrific and classy
Love the style and protection…wish I had ordered 2 more…different colors…please advise when available again
Written by @PJHARLOW - August 31st 2022
Verified Purchase
Love the teal color & the eagle.
This is made of leather so I know it will age well. It also has a pocket for the covid immunizations which is great.
Written by @mckittysnake - September 13th 2023
Verified Purchase
passport wallet
Written by @raineyjeneice52 - July 26th 2022
Verified Purchase
I LOVE THE QUALITY OF THE PRODUCT, IS REALLY NICE AND HAVE A LOT OF SPACE, I ORDER 6 OF THEM FOR MY FAMILY MEMBERS AND FRIENDS. THANK YOU
Written by @noelia2828 - July 12th 2022
Verified Purchase
I love this passport wallet. you can keep all important documents you need in the folder
Written by @vleewr2 - July 23rd 2022
Verified Purchase
Huge, heavy eagle
Did not expect the eagle to be a heavy piece of metal on the front. Thought it was a stamped emblem.
Written by @debneumann316 - July 18th 2022