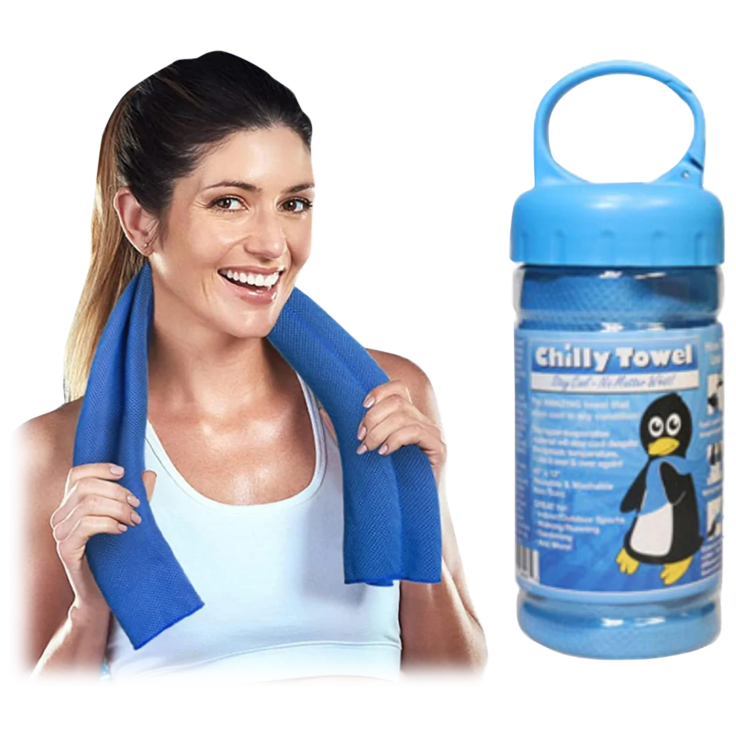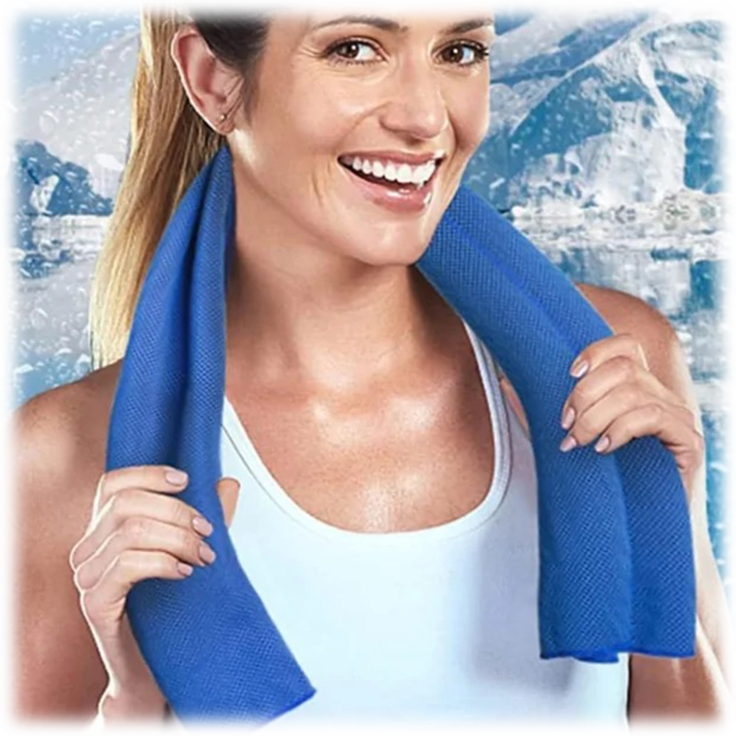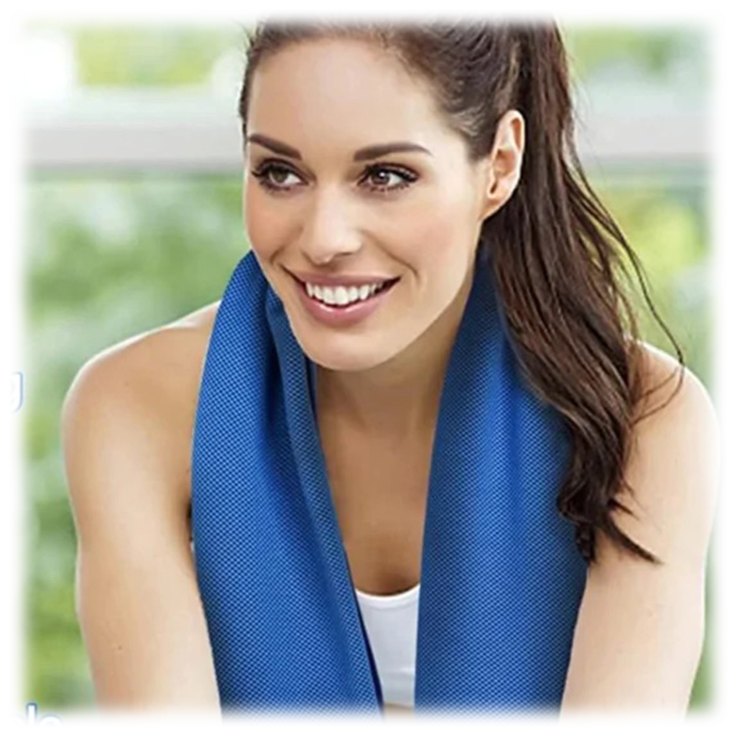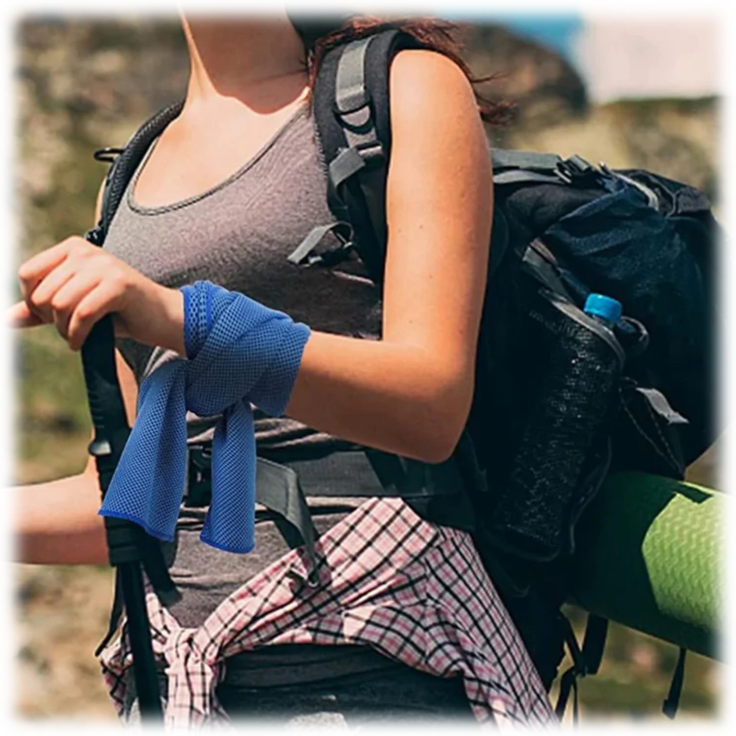 Ciana Cooling Ice Chilly Towel
Features
If the weather is hot, a Cooling Ice Chilly Towel with soft breathable microfiber is perfect for Yoga, Running, The gym, Camping, and even more activities
It's ideal for any hot, strenuous activity, from team sports and lawn care to a killer workout in the gym. Just keep it nearby for a quick cool down
The cooling towel is made from a hyper-evaporative material that retains water while remaining dry to the touch
Once wet, the towel produces a cooling effect with the help of simple evaporation. As long as the towel is wet, exposed to the air, and allowed to "breath" the Chilly Towel will evaporate and cool
When it stops cooling, simply re-wet it in hot or cold water and wring it out, within minutes, it's cool again
The Cooling Towel material is highly absorbent, (like a sponge) and can absorb up to 8 times its weight in water
Dimensions: 12" x 40"
what's included?
1x Ciana Cooling Ice Chilly Towel
1x Carrying bottle with a Carabiner-Like hook for travel
Warranty
Available States
AL, AZ, AR, CA, CO, CT, DE, DC, FL, GA, ID, IL, IN, IA, KS, KY, LA, ME, MD, MA, MI, MN, MS, MO, MT, NE, NV, NH, NJ, NM, NY, NC, ND, OH, OK, OR, PA, RI, SC, SD, TN, TX, UT, VT, VA, WA, WV, WI, WY