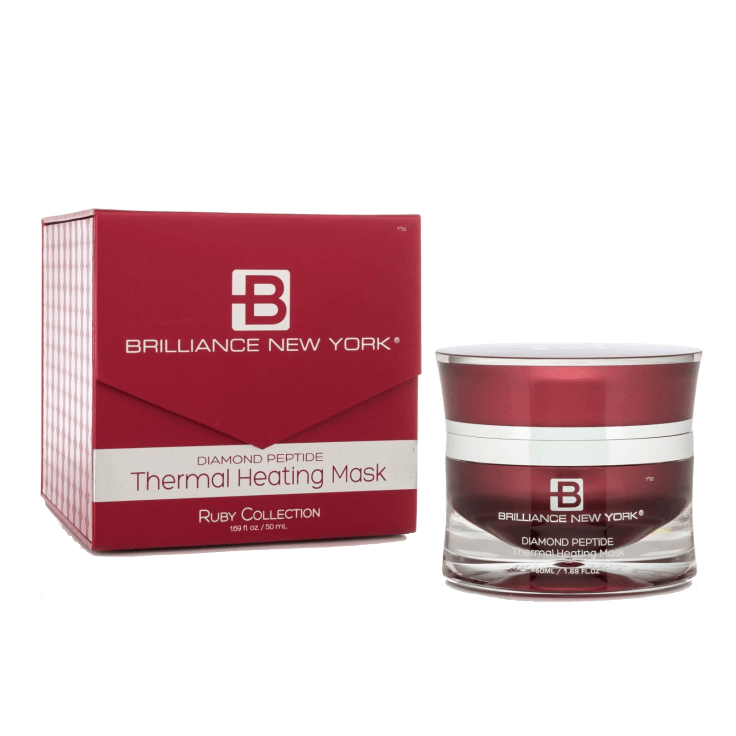 Brilliance New York Rubies Collection Thermal Facial Mask
The Ruby Thermal Heating Mask by Brilliance New York helps you achieve younger healthier looking skin.
Features
This exclusive Brilliance New York product couples LXIR, a newly developed diamond peptide complex, with micronized Ruby crystals that help diminish the appearance of fine lines and wrinkles
The unique warming properties of BNY's Ruby Thermal Heating Mask help massage the skin and gently open pores so dull and dry skin is replenished and impurities can be removed
Natural botanicals derived from honey and apple along with vitamins A, B, C & E transform motion and heat into energy to reveal visibly younger and more radiant looking skin
This innovative mask purifies, rejuvenates and firms your skin providing essential cleansing for age-defying results
Directions for use:

For best results apply to clean and dry skin
Using the enclosed spatula, apply a thin, even layer of the mask onto your face
Wet fingertips and activate mask by gently massaging skin in circular motions
Warm sensation will last for seconds
Allow 2-3 minutes for the active ingredients in the mask to set and rinse with lukewarm water
Specifications
Weight: 1.69 fl.oz / 50 ml
what's Included
1x Ruby Thermal Heating Mask
Warranty
Estimated Delivery Date
Standard: Monday, May 17 - Thursday, May 20.
Enhanced: Monday, May 17 - Wednesday, May 19.