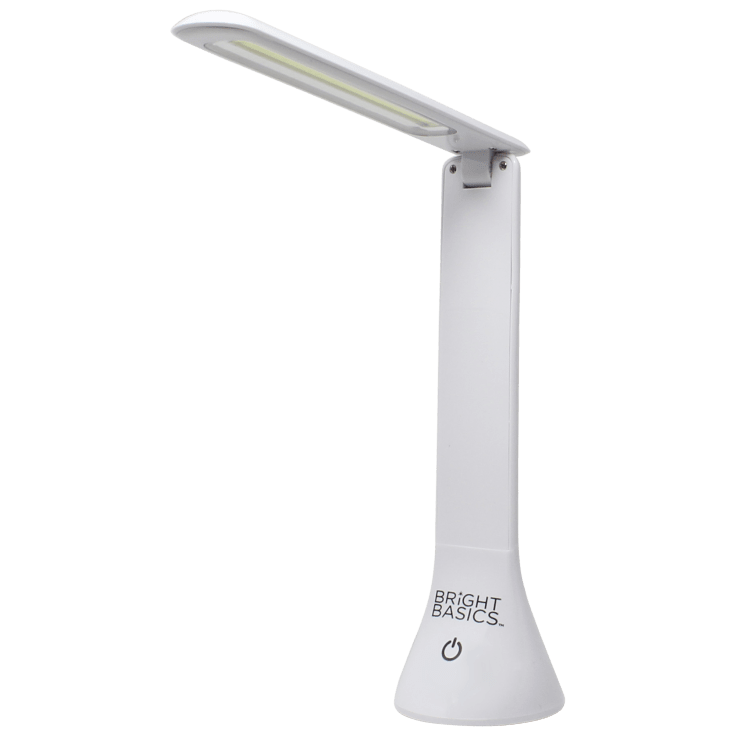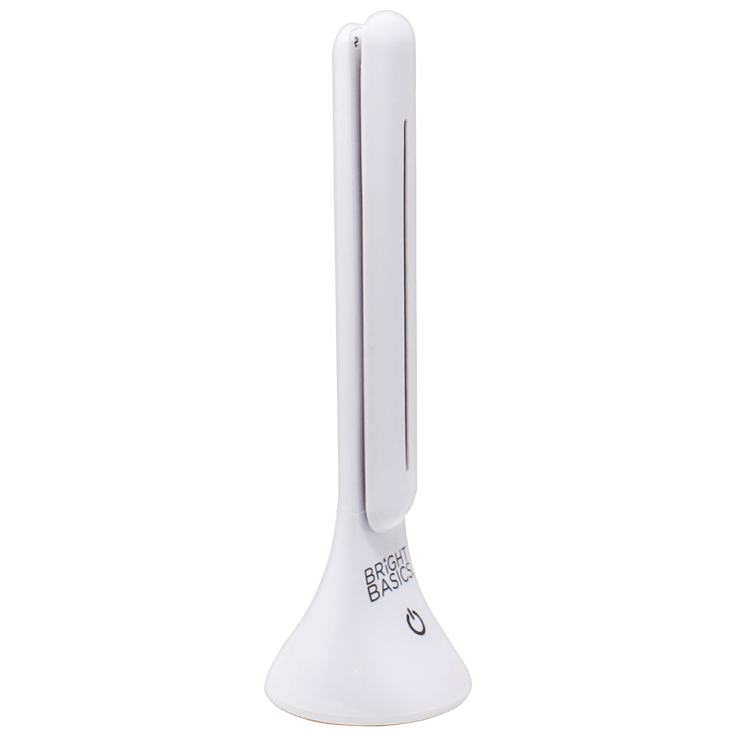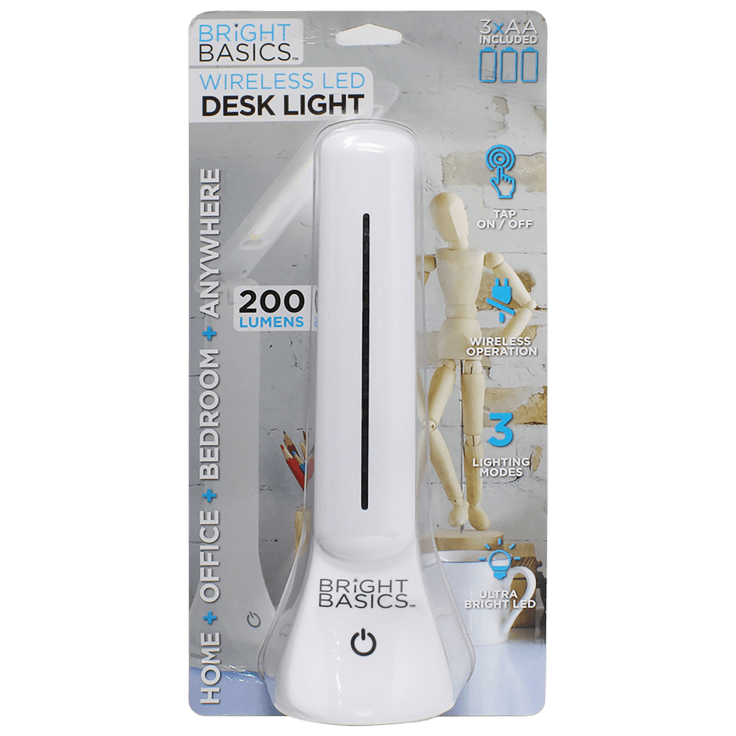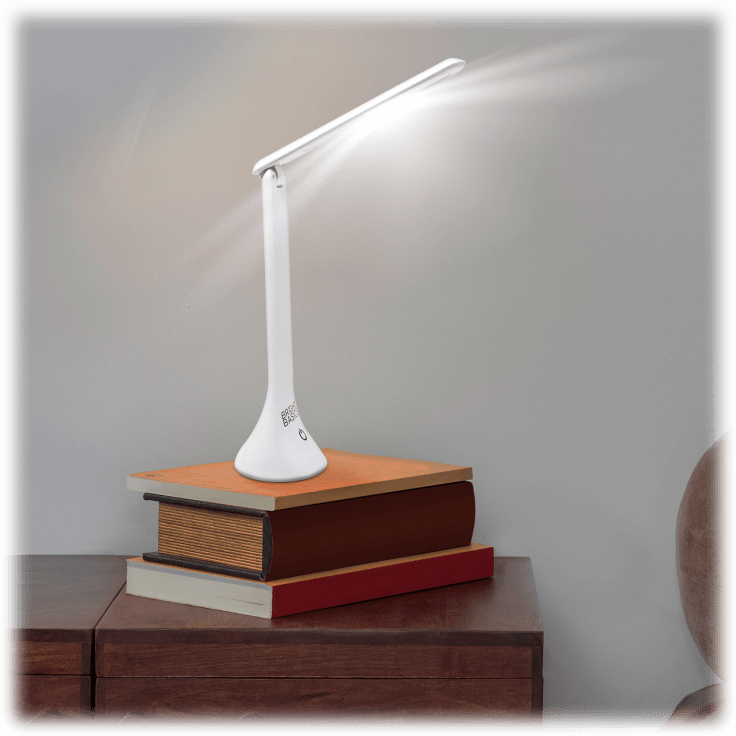 Bright Basics Ultra Bright Wireless LED Desk Lamp
Features
The Bright Basics Ultra Bright Wireless LED Desk Lamp gives you super bright lighting up to 200 Max Lumens
Simply tap the power button situated on the base of the lamp to turn the lights ON/OFF
The Bright Basics Ultra Bright Wireless LED Desk Lamp has a unique foldable design so it's perfect for use in tight spaces where you need a little extra light
The light operates on 3 AA batteries (Included)
The perfect affordable option for adding more lighting to your home office, desktop, bedroom, workplace, or anywhere else in your house that can benefit from a bit more lighting
Specifications
Dimensions: 10 x 4 x 2
Weight: 0.8 lb
What's Included?
1x Bright Basics Ultra Bright Wireless LED Desk Lamp
3x AA Batteries
Warranty
Available States
AL, AZ, AR, CA, CO, CT, DE, DC, FL, GA, ID, IL, IN, IA, KS, KY, LA, ME, MD, MA, MI, MN, MS, MO, MT, NE, NV, NH, NJ, NM, NY, NC, ND, OH, OK, OR, PA, RI, SC, SD, TN, TX, UT, VT, VA, WA, WV, WI, WY
Reviews
Verified Purchase
Now I see why I am addicted to Morning Save
I really loved everything about this product. It serves a BIG purpose for a very nice size that works well in my home. I love that I can bring it room to room. Thanks again Morning Save
Written by @Ahousman - May 17th 2022
Verified Purchase
Fun Light
This battery operated light is great. It has 3 levels of brightness from the light. You can pick it up, fold out the arm with the light. It is really light-weight. The bright light level is nice because I can fold out the light arm straight up, and reach the light into my closet and see all my junk (I mean see all my well-organized closet). I am definitely ordering a couple more of these.
Written by @bclarkM145 - March 25th 2022
Verified Purchase
Lightweight & Cordless
I crochet alot and needed a small bright light that's easy to move around. This is PERFECT. Exactly what I've been looking for.
Written by @Jannycat77 - December 2nd 2021
Verified Purchase
I can really see
It works well the 3 settings are a plus the price was right
Written by @Calledone2 - May 10th 2022
Verified Purchase
BRIGHT DAYS AHEAD!!!!!1
THIS LIGHT IS SO GREAT I AM GOING TO GET TWO MORE !!!
Written by @DETZY - March 30th 2022
Verified Purchase
Was delivered
In good condition thank you
Written by @Jeffrey63 - June 21st 2022
Verified Purchase
The light is bright.
Now I can do detailed work at night.
Written by @shopatheart22 - March 28th 2022
Verified Purchase
Like the 3 levels of illumination, use it as a flashlight, its portable and can be placed on any surface, anywhere.
Written by @dbaldwinb - May 7th 2022
Verified Purchase
Not worth $12
It's a working lamp, but not great quality. The LED light is yellow.
Written by @Dianepmclean - May 24th 2022