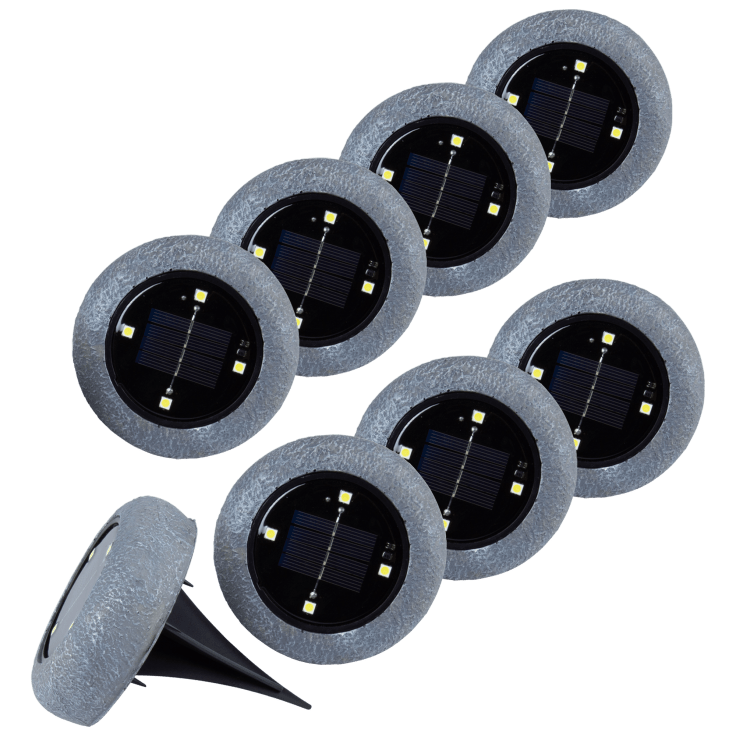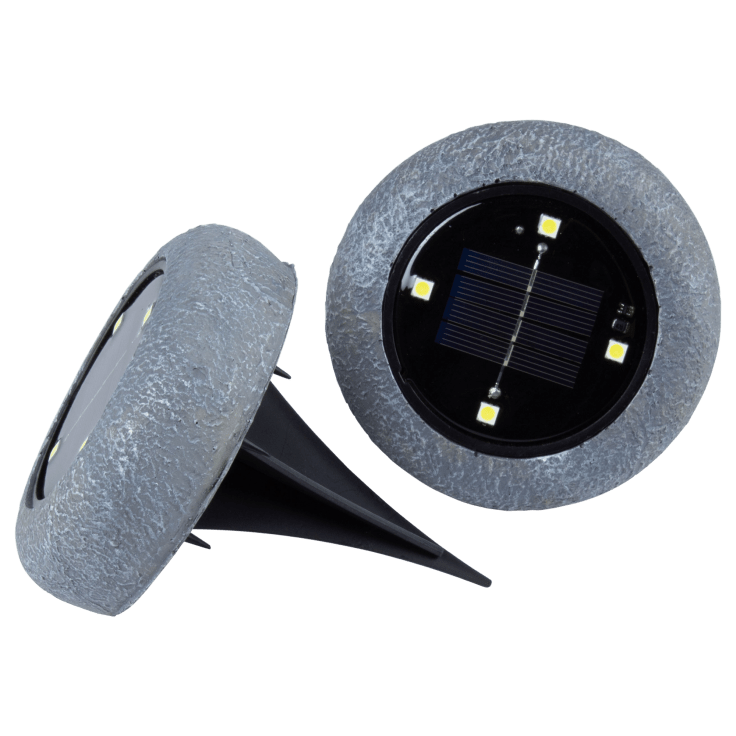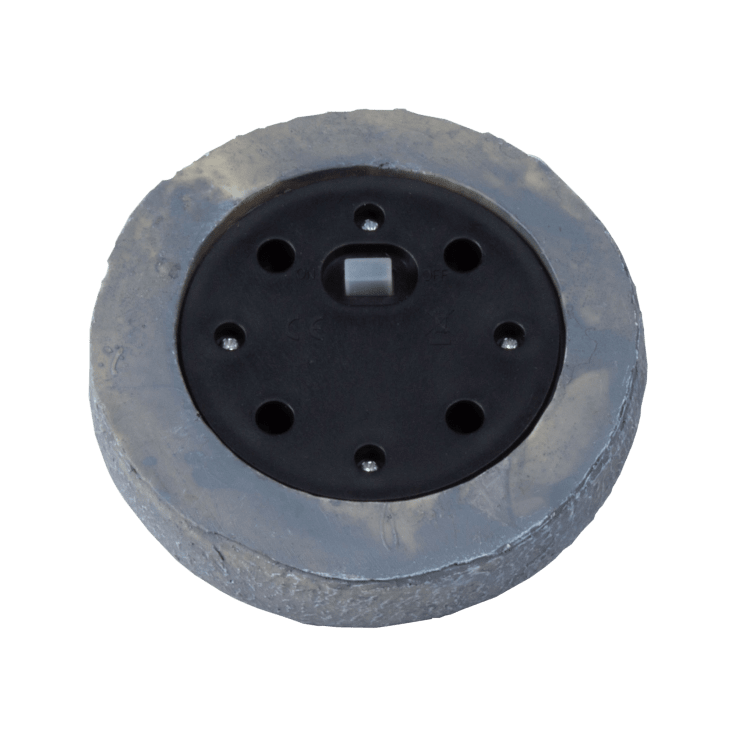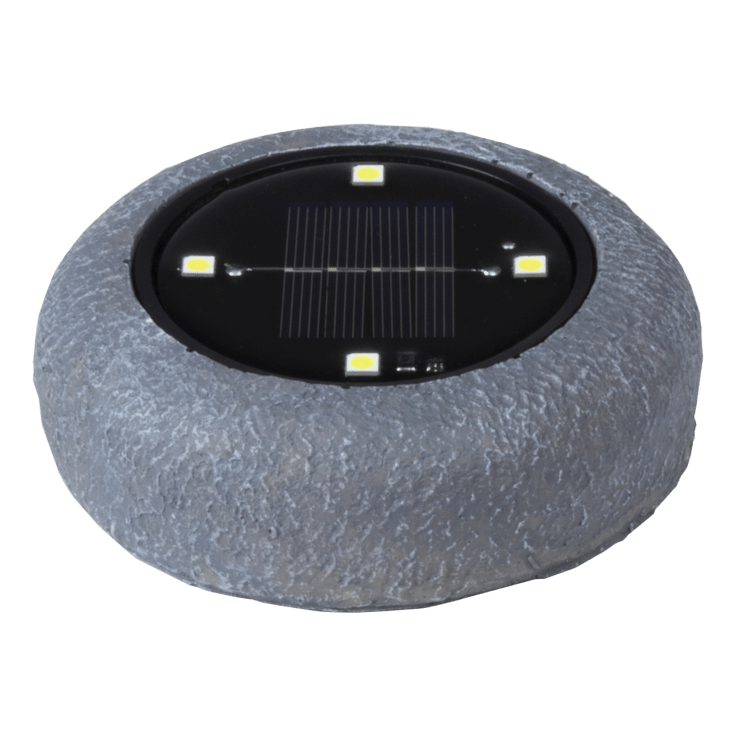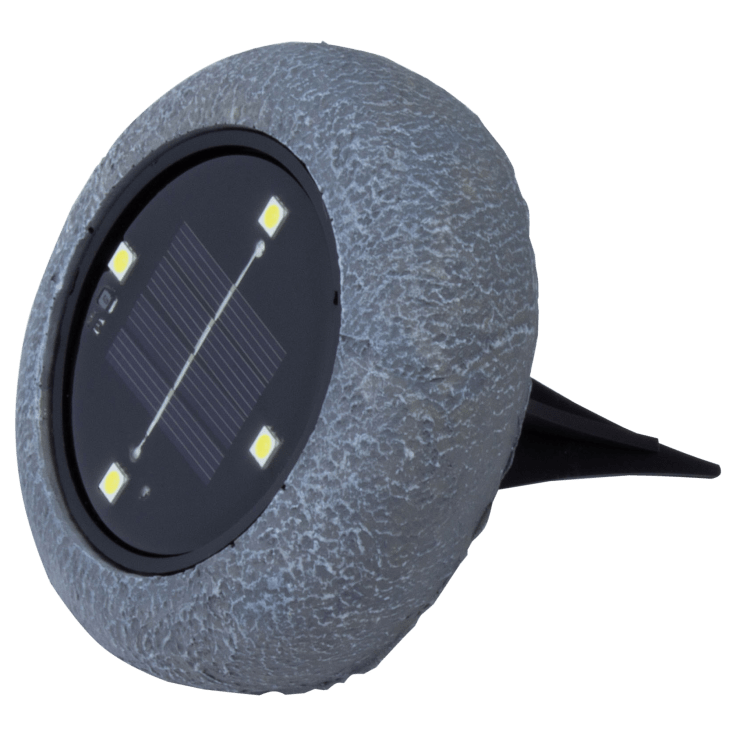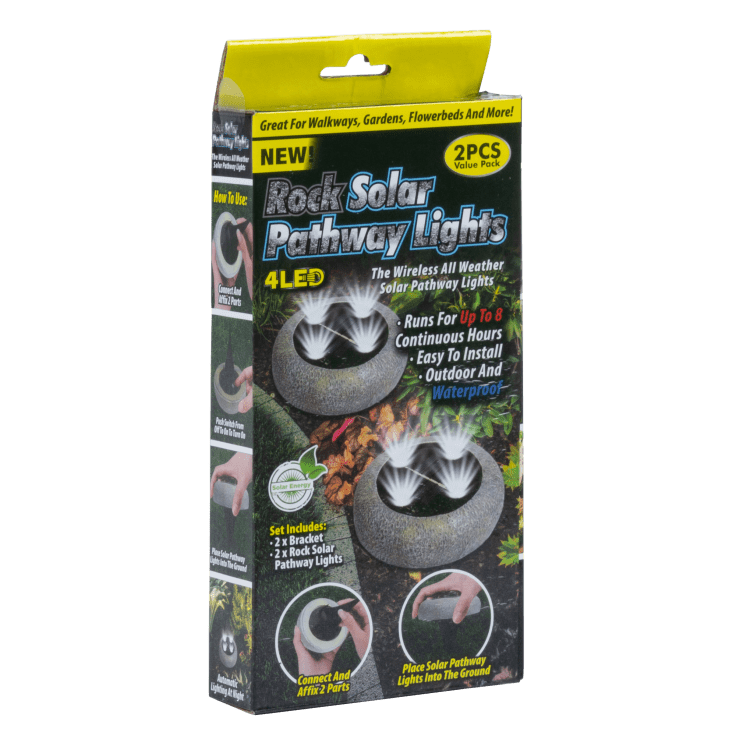 8-Pack: Rock Solar In-Ground Pathway Lights
Light up your garden with 8 in-ground pathway lights!
Features
Wireless all-weather solar pathway lights
Runs for up to 8 continuous hours
Easy to install
Outdoor and waterproof
Place solar pathway lights into the ground
Easily connect and affix 2 parts
No plugs and wires are required
Very convenient to move locations
Natural rock appearance, which can perfectly blend with your garden walkway and lawn

Smooth, rock-looking exterior surrounds 4 LED Light Solar panels
Specifications
Each light measures 4 ⅜" across by 1" high
What's Included?
8x Rock-look Solar Pathway Lights
8x Brackets
Warranty
Reviews
Verified Purchase
Great Solar Lights
This set of 8 solar lights is just great–adds a lot of brightness to the area along our driveway.
Written by @carolynasmith - June 15th 2021
Verified Purchase
Best Solar power ever
These solar lights last a very long time, the best I ever own
Written by @RoseO2950 - November 12th 2021
Verified Purchase
Written by @Aldawne24 - November 16th 2021
Verified Purchase
These are ABSOLUTELY FANTASTIC!!!
Written by @Santagloria - August 14th 2021
Verified Purchase
I would not of got the steks were plastic
Written by @sherrygoffard - November 5th 2021
Verified Purchase
Broken light
I really like them but one of them was broken
Written by @Yellowbug1 - May 15th 2021
Verified Purchase
arrived roken
products may be OK but the packing to ship is shotty - They were in a plastice noncushioned package and arrived broken
Written by @dlhughes - May 17th 2021
Verified Purchase
Rock solar pathway lights
Just received this package and this is what we found? Broken and not usable
Written by @Mueller1 - August 15th 2021