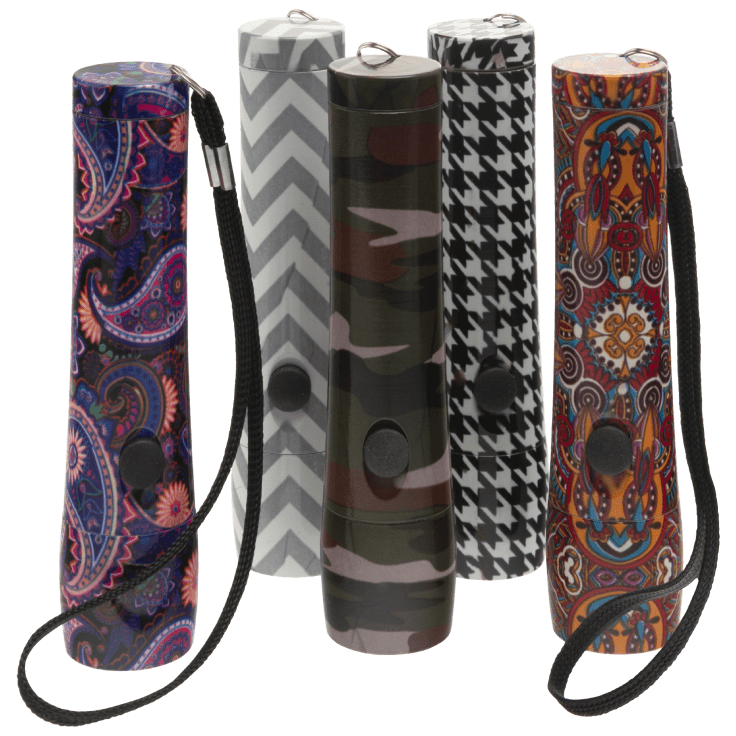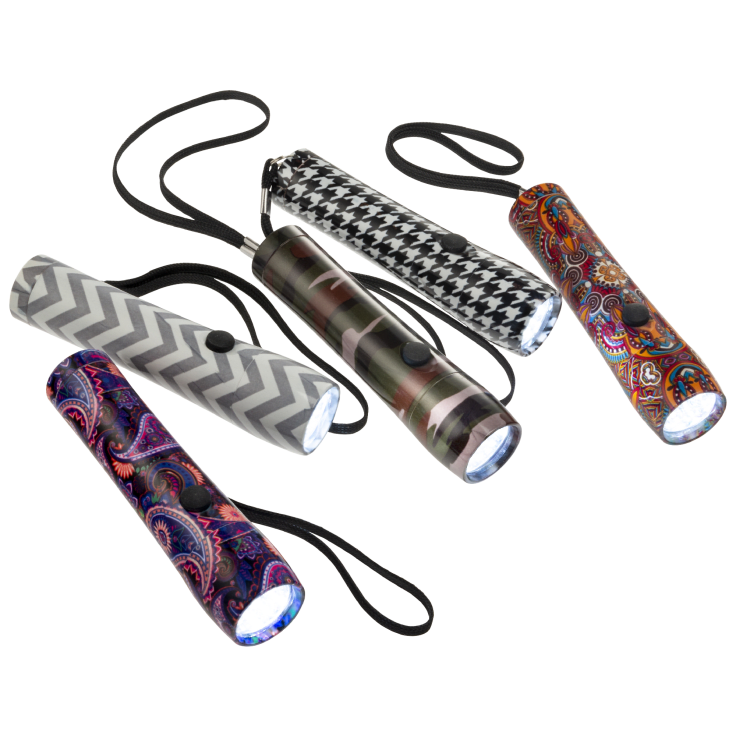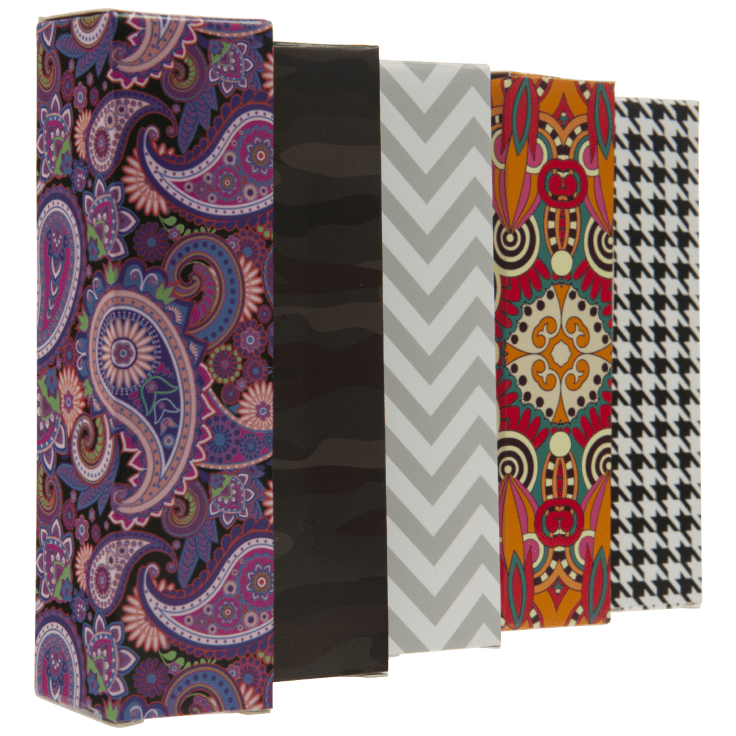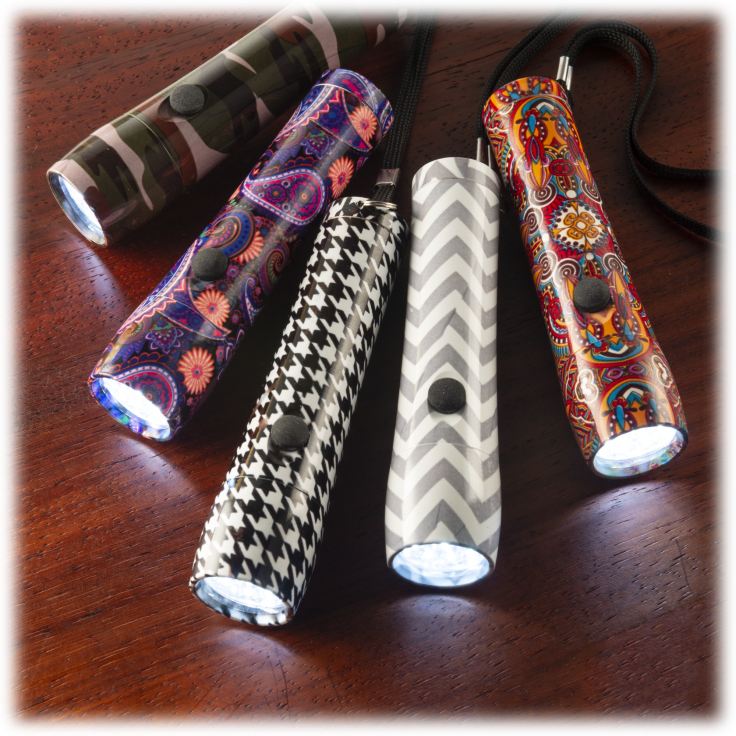 5-Pack: Halo 9-LED Flashlights in Assorted Pattern Prints
Features
Pattern print
Comes in a pack of five
Nine LED bulbs per flashlight
Super bright LEDs
Aluminum body
Nylon strap
Batteries included!
Specifications
Dimensions: 4.75 x 1.0 x 1.0 in
Batteries included (15 AAA batteries)
What's included?
5x Halo LED Flashlights in Assorted Pattern Prints
15x AAA batteries
5x gift boxes in a pack
Warranty
Reviews
Verified Purchase
So colorful!
Love the colors of these flashlights—good gifts!
Written by @elaineaho - May 2nd 2021
Verified Purchase
Mini fashioned flashlight
Bright, solidly made and the designer looks are fabulous!, I purchased the set with the the paisley print and the batteries were included!


Written by @Walkerlillian - January 9th 2021
Verified Purchase
Easy to carry
At night I drive to my mailbox & often can't see the contents. I use this flashlight to see in the box!
Written by @vigtor4 - December 11th 2020
Verified Purchase
Stocking stuffers
I love them. Perfect size. All the girls in the family get one! Comes with batteries. Fantastic!!
Written by @2gr8kidz - December 6th 2020
Verified Purchase
Let there be light 🙂
Awesome flashlight's !!! Batteries included ! What a great deal !!



Written by @jaykayeli - November 15th 2020
Verified Purchase
easy to use looks nice good size for my handbag
Written by @Lindahamel - November 15th 2020
Verified Purchase
The caps of the flashlights don't screw on easily! The light is bright enough though. One flashlight was made wrong and I can't put batteries in it so there for it doesn't work. When I opened the lid, it looks totally different than the inside of the other flashlights!
Written by @BRubino1228 - December 18th 2020