Estimated Delivery Date
Monday, December 23rd - Thursday, December 26th
Orders for this deal might arrive by Christmas. Don't worry if it doesn't make it in time. You can print a gift tag to let your friends and family know your gift is on the way.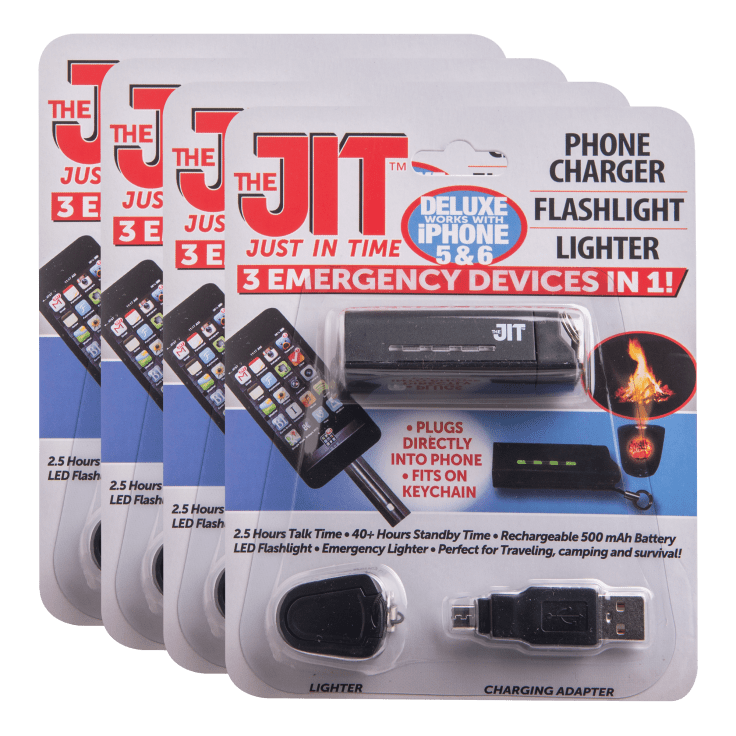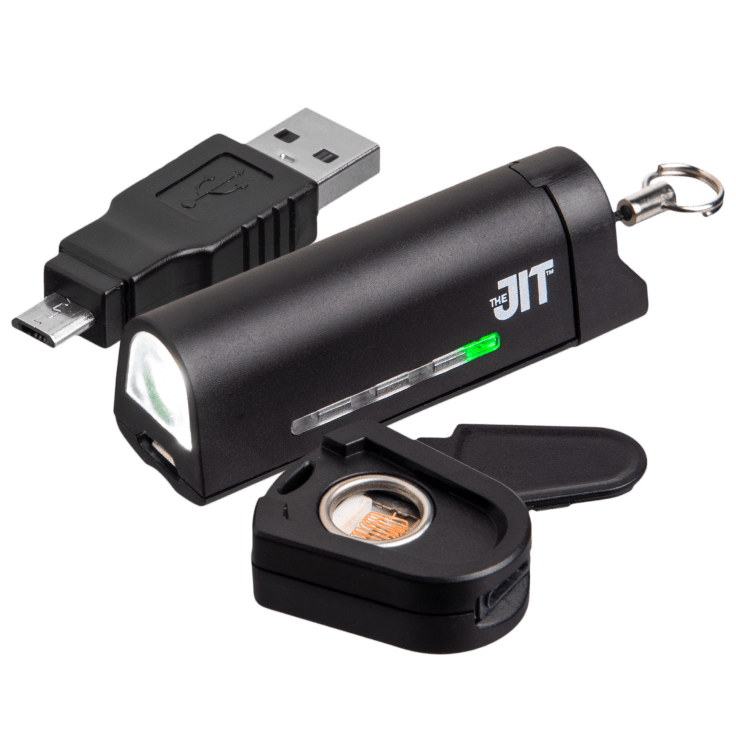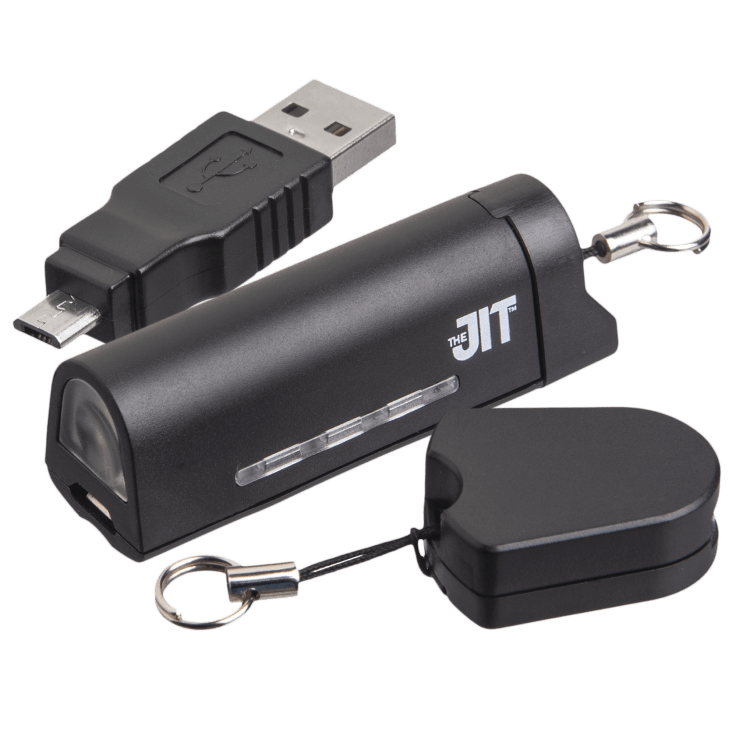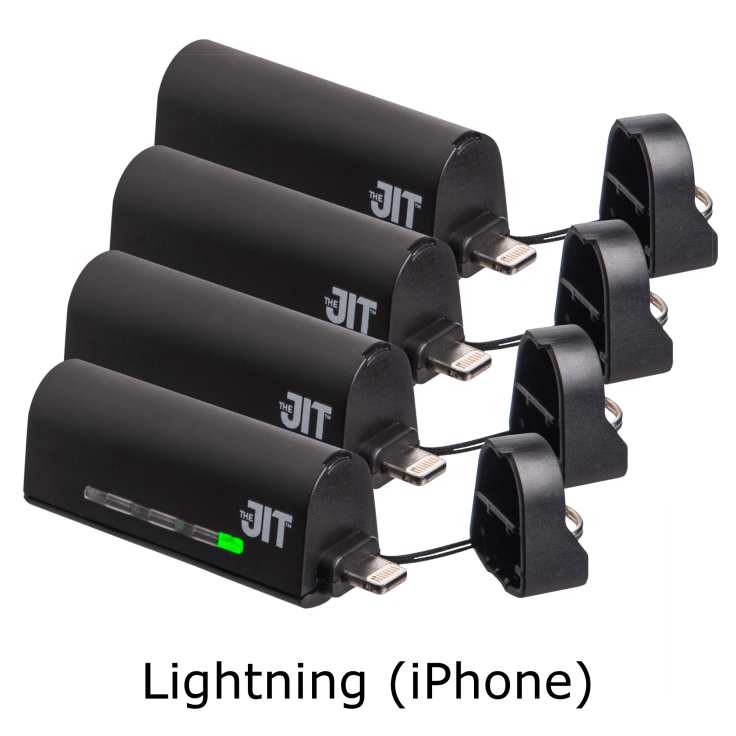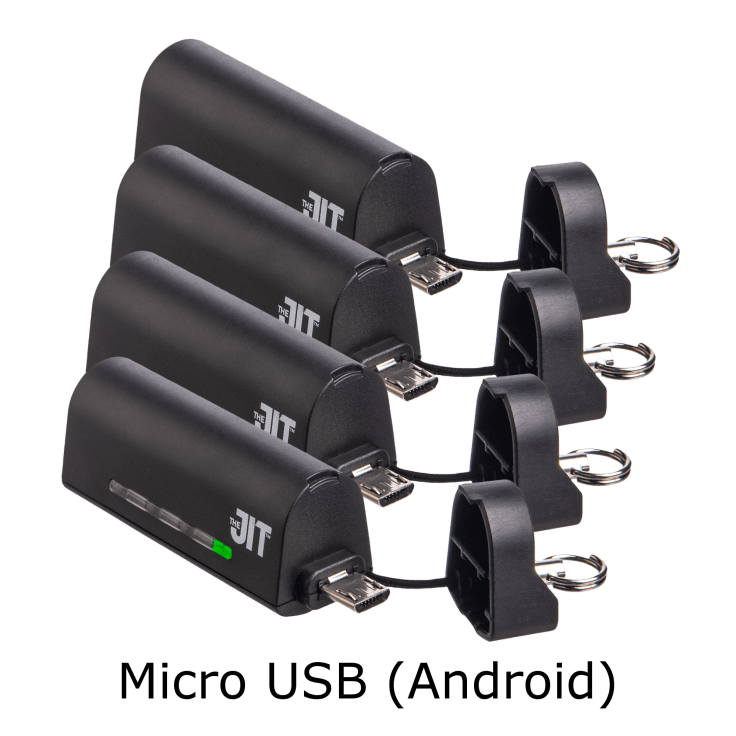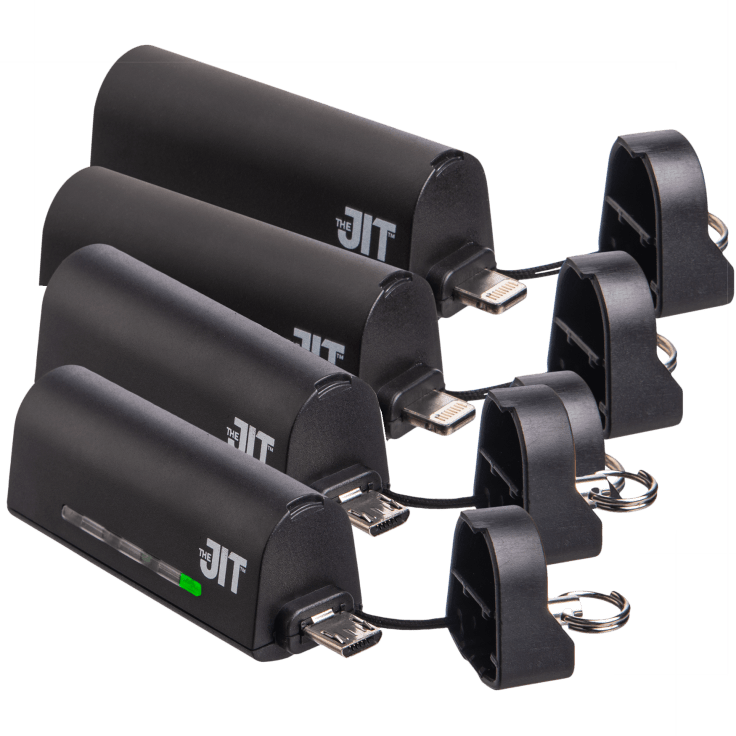 4-Pack: JIT 3-in-1 Charger, Flashlight & Lighter Keychain
Features
For Just In Time power - Plugs directly into device port, no cables needed
Rechargeable battery with LED power indicator, integrated flashlight and emergency lighter
Over 2.5 hours of talk time, and 40 hours standby time
At 2.25" and only 1oz, the JIT is the smallest and lightest cell phone charger.
Easily fits in pocket, key chain, back pack, or emergency kit
Perfect for traveling, camping and survival. Waterproof design withstands harsh weather.
Choose between 4x Lightning, 4x MicroUSB, or 2 of each!
Specifications
Condition: New
Adds about 2.5 hours of talking time
Charging time: ~1 hour
4 green LEDs to indicate capacity
LED flashlight
MicroUSB/Lightning Lighter attachment (coil heats up when plugged in, shuts off after 20 seconds)
Charges MicroUSB (includes MicroUSB-to-USB adapter)
In the Box
4x Battery packs
4x MicroUSB-to-USB adapter
4x Lighter attachments
Warranty
Estimated Delivery Date
Monday, December 23rd - Thursday, December 26th