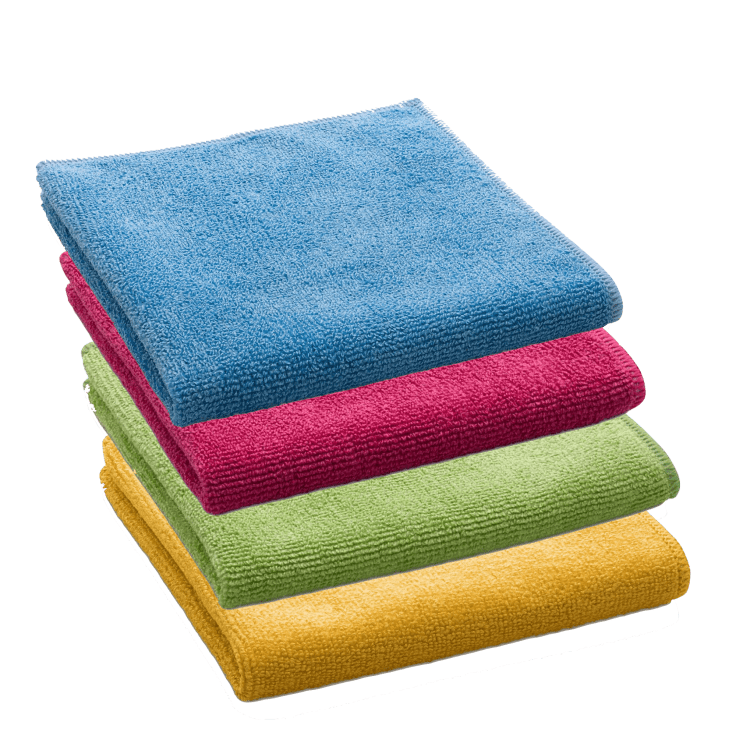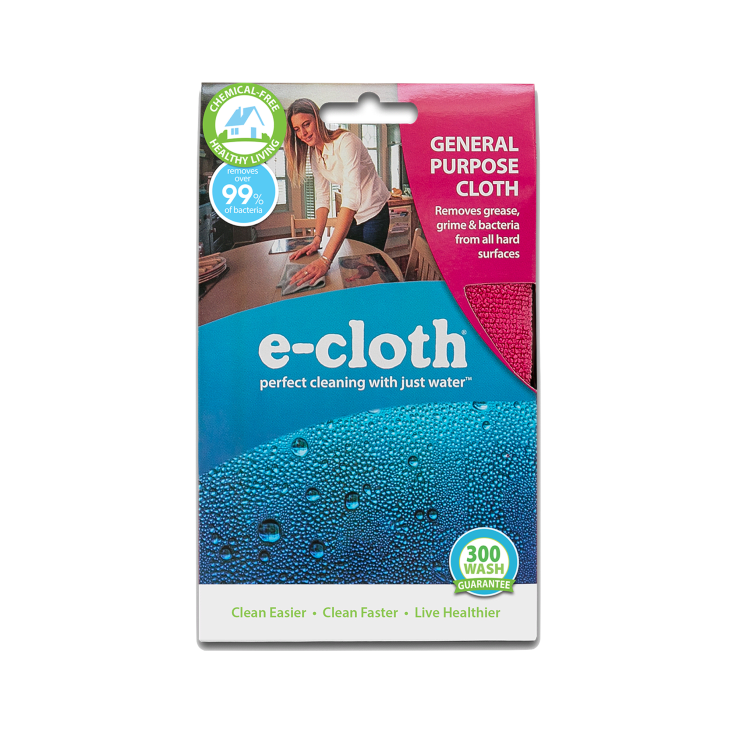 4-Pack e-cloth General Purpose Cloths (Removes Dirt & Grease)
Features
The e-cloth General Purpose Cloth is one of the two original e-cloth products. Its thicker fibers and wedge shape construction absorb spills and remove dirt, grease and over 99% of bacteria, using just water.
Removes thick grease and dirt from all hard surfaces - effortlessly
Cleans using just water, no chemicals - the power is in the fibers
e-cloth's special fibers lift and hold grease and dirt deep in the cloth
Removes over 99% of bacteria
Durable cloths last up to three years!
Good Housekeeping Institute approved
Recommended by Allergy UK
Dimensions: 2.5in x 12.5in
Specifications
How to Use
Wet thoroughly and wring out. Clean with the cloth damp, with just water. For heavier dirt, first use wet before finishing with a damp cloth.
It can be a good idea to fold the cloth and use it as a pad. This ensures good contact with the surface and gives a number of different cleaning sides.
Use dry for dusting. The fibers' natural positive charge attracts dust.
TIP: For best results, finish with a dry Glass & Polishing Cloth, for a perfect streak-free finish on windows, mirrors, stainless steel and other shiny surfaces.
Material(s): 80% polyester, 20% polyamide
INCLUDED IN THE BOX
1x 4-Pack General Purpose Cloths (Removes Dirt & Grease)
Warranty
Available States
AL, AZ, AR, CA, CO, CT, DE, DC, FL, GA, ID, IL, IN, IA, KS, KY, LA, ME, MD, MA, MI, MN, MS, MO, MT, NE, NV, NH, NJ, NM, NY, NC, ND, OH, OK, OR, PA, RI, SC, SD, TN, TX, UT, VT, VA, WA, WV, WI, WY
Estimated Delivery Date
Tuesday, Nov 10 - Monday, Nov 16