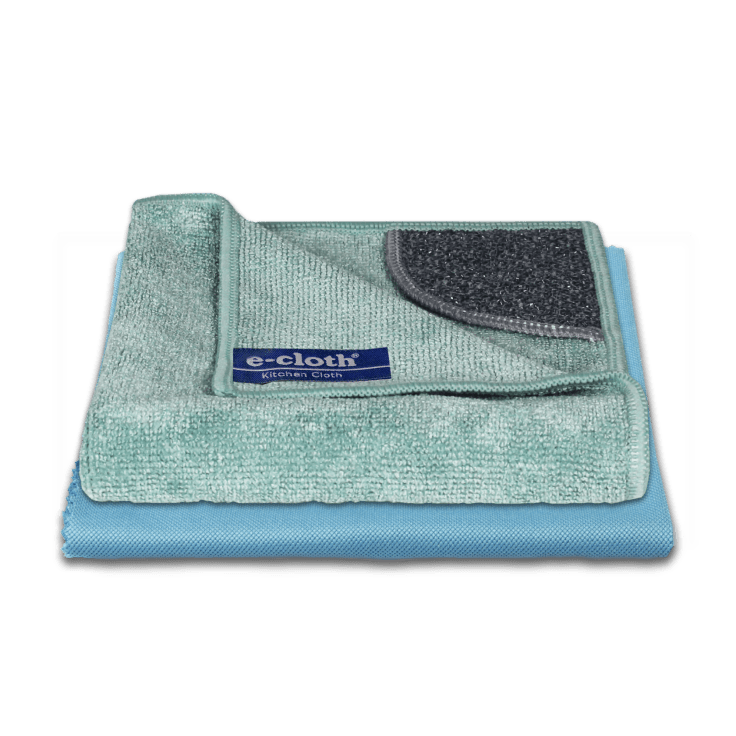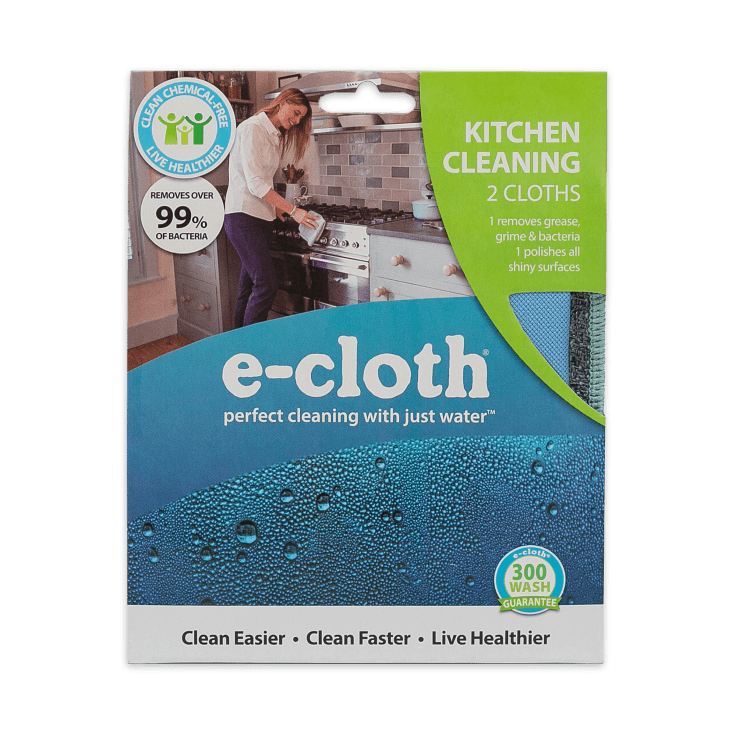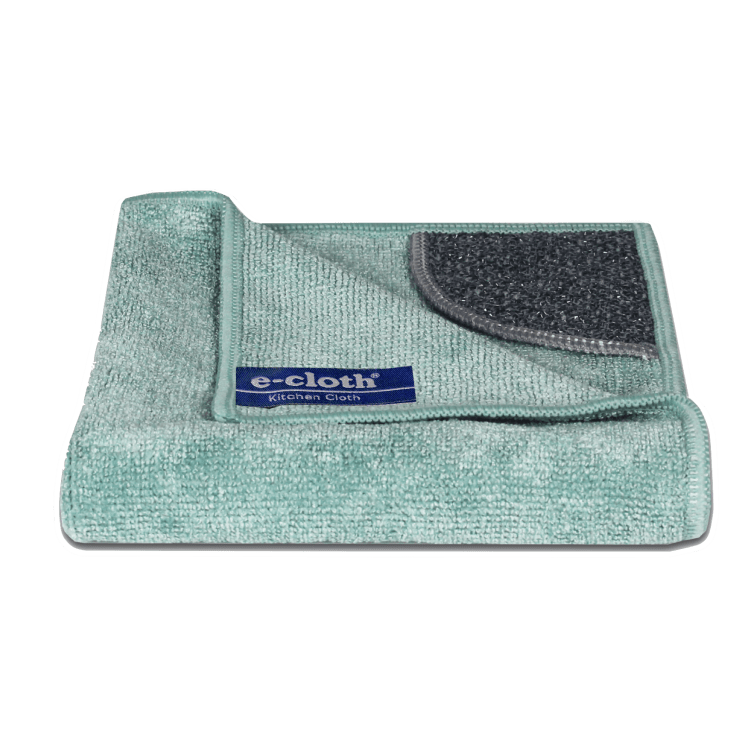 2-Pack e-cloth Kitchen Cleaning Cloths
Features
The e-cloth Kitchen Cleaning Pack offers perfect cleaning for all hard kitchen surfaces, using just water. It is brilliant for cleaning appliances, stainless steel, worktops and sinks.
Cleans using just water, no chemicals - the power is in the fibers
Contains two types of cloths
Removes over 99% of bacteria
Durable cloths last up to three years!
Good Housekeeping Institute approved
Recommended by Allergy UK
Kitchen Cleaning Cloth
Cleans and has a scrubbing pocket to remove stuck-on residues
Cuts through thick grease & dirt on hard surfaces, including worktops, cookers, stainless steel & glass
Dimensions: 12.5in x 12.5in
Kitchen Polishing Cloth
Finishes surfaces to a brilliant streak-free finish
Dimensions: 16in x 20in
Specifications
How to Use
Kitchen Cloth (thick) – Wet thoroughly and wring out. Clean with the cloth damp, with just water. Use the scrubbing pocket for stuck-on residues.
Polishing Cloth (thin) – Finish by using the cloth dry on glass, chrome and shiny surfaces, while they are still damp. When the Polishing Cloth gets too damp, it is less effective at drying to a streak free finish.
TIP: It can be a good idea to fold each cloth and use it as a pad. This ensures good contact with the surface and gives a number of different cleaning sides.
Material(s): Kitchen Cloth: 80% polyester, 20% polyamide, Scrubby corner: 85% polyester, 15% polyamide; Glass & Polishing Cloth: 80% polyester, 20% polyamide
INCLUDED IN THE BOX
1x 2-Pack e-cloth Kitchen Cleaning Cloths
Warranty
Available States
AL, AZ, AR, CA, CO, CT, DE, DC, FL, GA, ID, IL, IN, IA, KS, KY, LA, ME, MD, MA, MI, MN, MS, MO, MT, NE, NV, NH, NJ, NM, NY, NC, ND, OH, OK, OR, PA, RI, SC, SD, TN, TX, UT, VT, VA, WA, WV, WI, WY
Estimated Delivery Date
Tuesday, Nov 10 - Monday, Nov 16