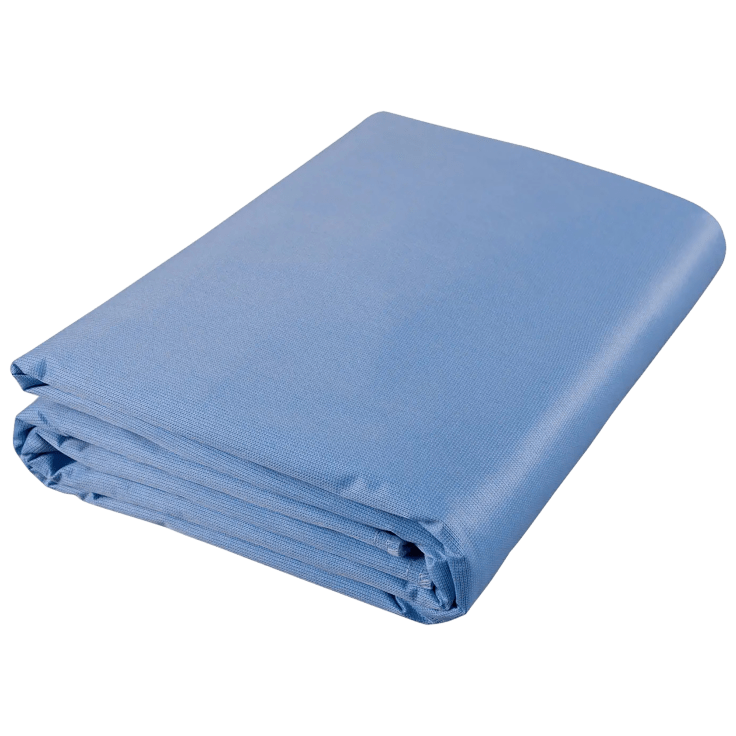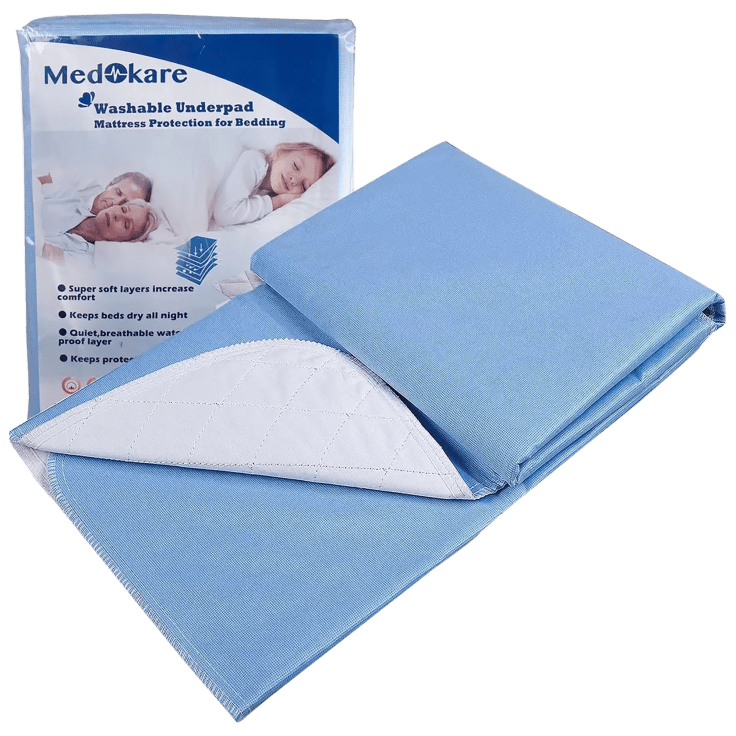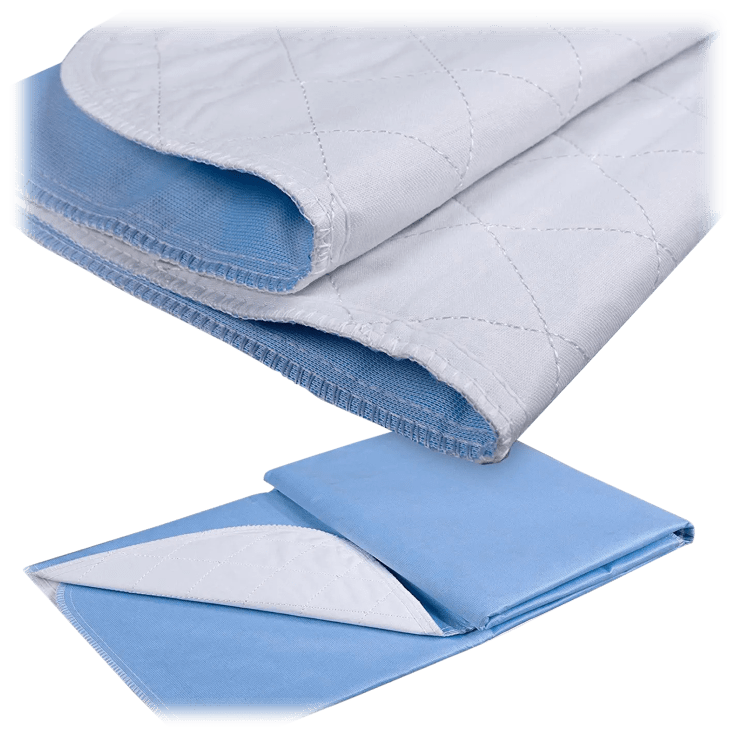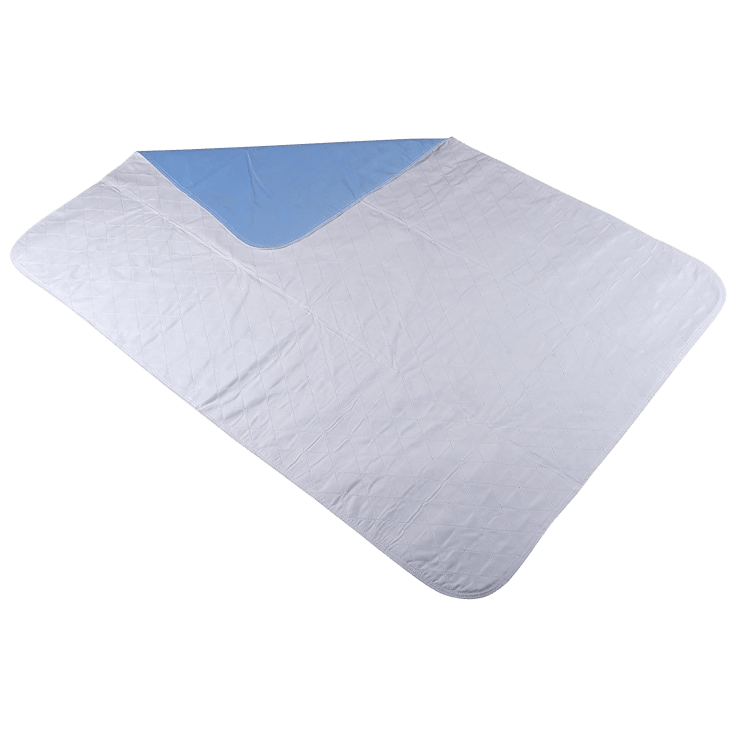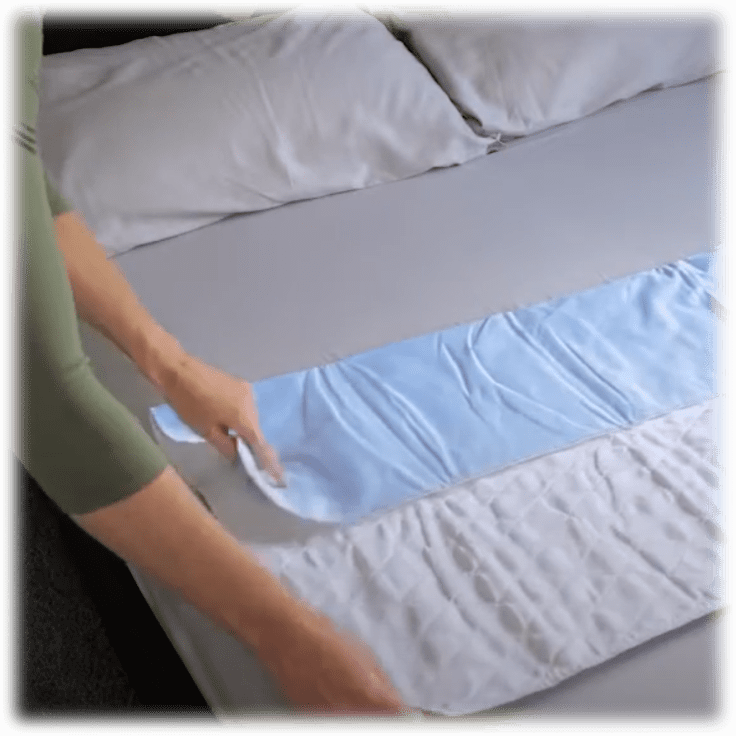 2-Pack: Medokare Waterproof Bed Pads
Medokare - caring for you and your family. Thoughtful quality products, responsive and supportive for all your everyday needs.
Features
Large Protection Area:

Accidents happen - and with our bed pads, you'll be completely covered
Moisture and odor are locked in while your mattress stays dry

Super Absorbent:

The 4 layers of washable under-pads work to keep your sheets dry all night
Don't worry - our reusable incontinence pads can soak up to 1500 ml of water

Water-Resistant:

No need to worry about constantly cleaning your mattress
Our washable bed pads for incontinence act as a water-resistant protector
Against any accidents or spills

Non-Slip:

Stay asleep and worry-free
These adult bed pads have a non-slip backing to keep it in place
Even if you toss and turn, our bed protector pads will keep it clean

Multi-Use:

Our incontinence bed pads aren't just for sleeping
They can be used as puppy pads, a dog pee pad for training
Or even a diaper changing pad for the little one in your life
Specifications
Materials: 50% Cotton, 50% Polyester
Size available: queen
Dimensions: 52 x 36 inches
What's Included?
2x Medokare Waterproof Bed Pads
Warranty