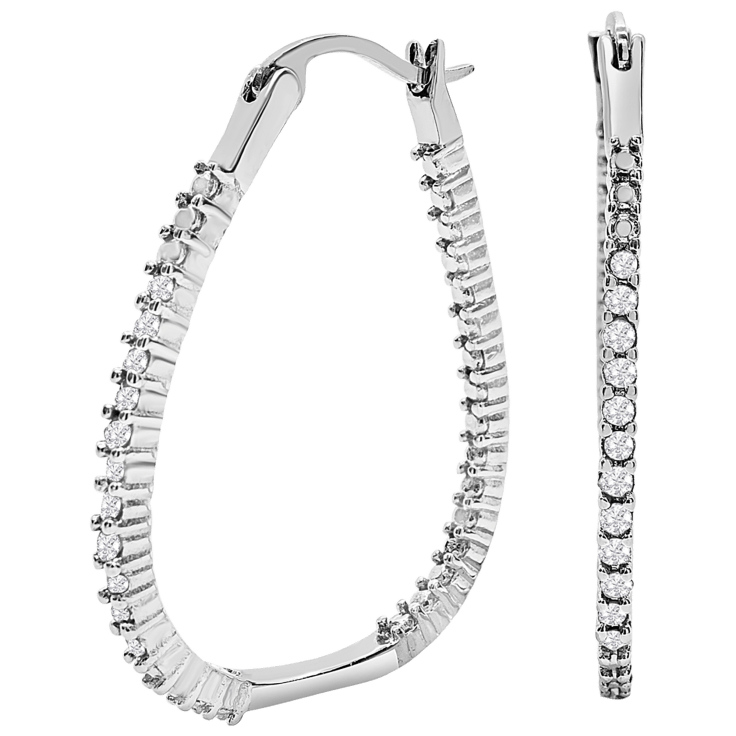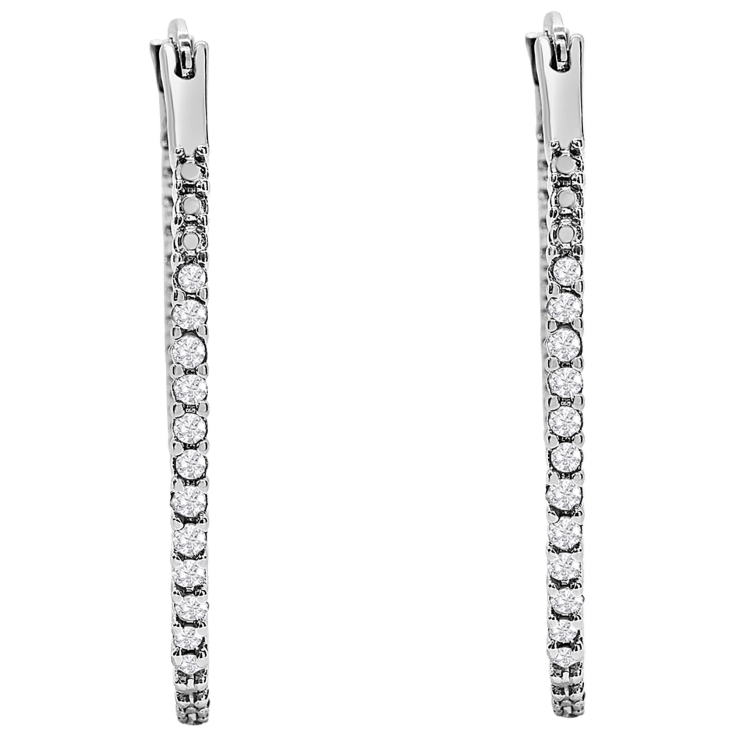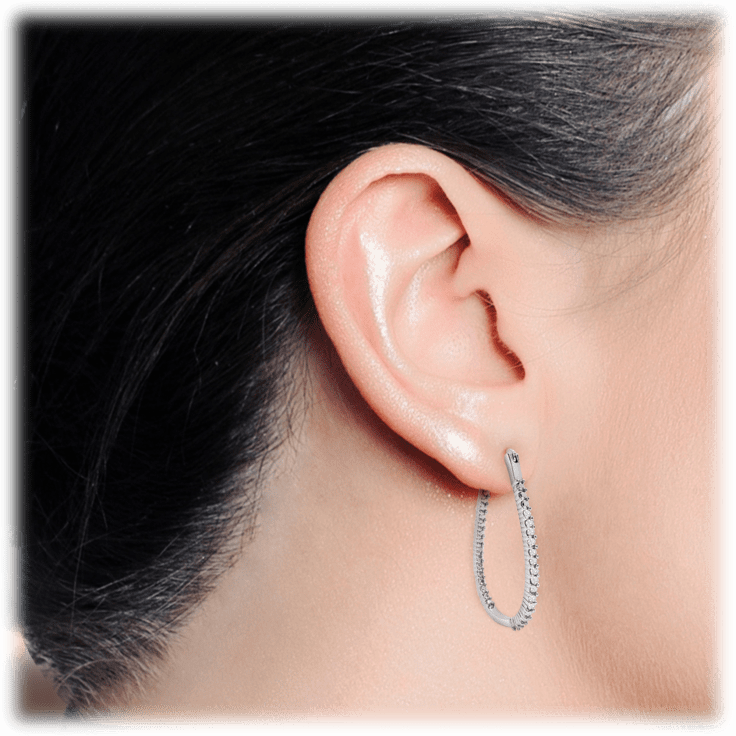 Diamond 1/4 Carat TW 1" Hoop Earrings
Features
Stone Characteristics
Type: Diamond
Treatment: Genuine
Diamond Source: Natural Mined Diamonds
Total number of stones: 22
Stone shape: Round
Stone enhanced: No
Color: J-K
Clarity: I2
Carat: 1/4 Carat TW
Metal Characteristics
Metal: Brass
Solid Metal: Yes
Plating: Rhodium
Finish: High Polish
Length: 1"
Width: 2 mm
Backs: Hinge with notched posts
Good to Know
What's Included?
1x 1/4 Carat TW 1" Diamond Hoop Earrings
1x Gift Pouch
Warranty
Available States
AL, AZ, AR, CA, CO, CT, DE, DC, FL, GA, ID, IL, IN, IA, KS, KY, LA, ME, MD, MA, MI, MN, MS, MO, MT, NE, NV, NH, NJ, NM, NY, NC, ND, OH, OK, OR, PA, RI, SC, SD, TN, TX, UT, VT, VA, WA, WV, WI, WY
Reviews
Verified Purchase
I love them they are beautiful.
Written by @Ravenmay - October 24th 2022
Verified Purchase
Expected larger diamonds.
Written by @jaydee1889 - November 19th 2022
Verified Purchase
Truly saddened at the poor quality!
I just purchased these July 2022, for these earrings to be priced regularly for $300.xx is a huge insult! 11 stones are in each earring however, more than 7 stones poorly cut so badly until the edges on some actually look cracked! Every last stone is a deep Milky White! Several of the prongs are terribly set even bent, AND at least 3 stones are loose!
Truly truly saddened at how bad the quality is on these because I've been longing to have a pair of diamond hoop earrings for a long while now.
Hopefully I'll be able to return these. I've never been disappointed with a purchase from here. Hopefully I'll be able to search for another pair here on MorningSave
Written by @forgottenbloved - August 15th 2022
Verified Purchase
Disappointed
Not as attractive as the picture portrayed!
Written by @buramom - November 3rd 2022
Verified Purchase
Not at all when I expected please send me a return label so I can ship it back and get my refund thank you
Written by @jfleischner - November 13th 2022
Verified Purchase
Very cheap looking. The diamonds are very cloudy. I will be returning them.
Written by @Coupon500 - November 13th 2022