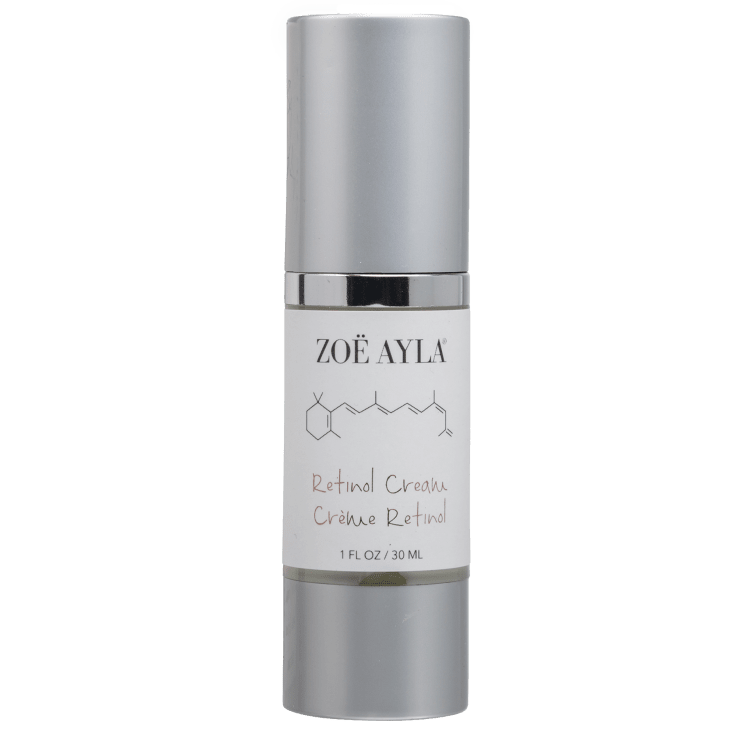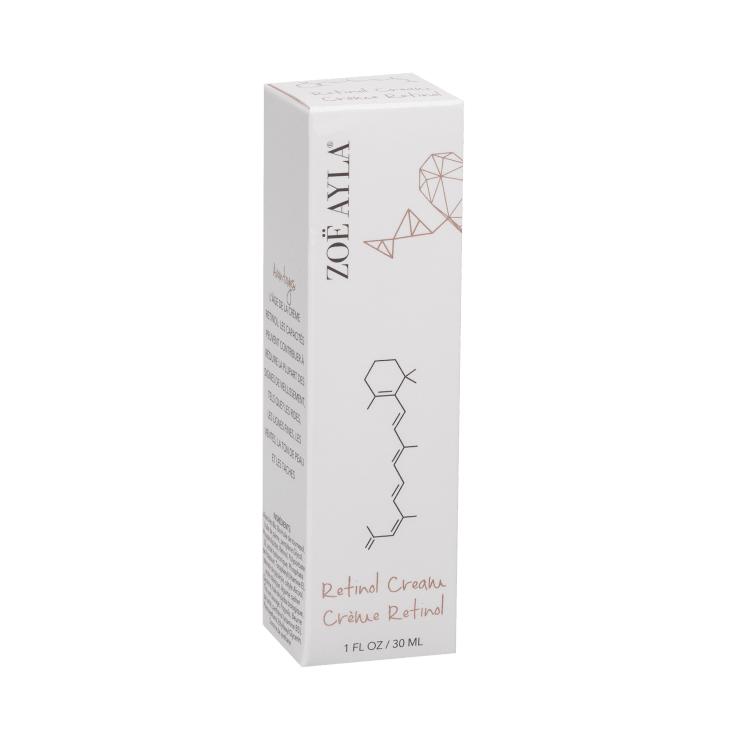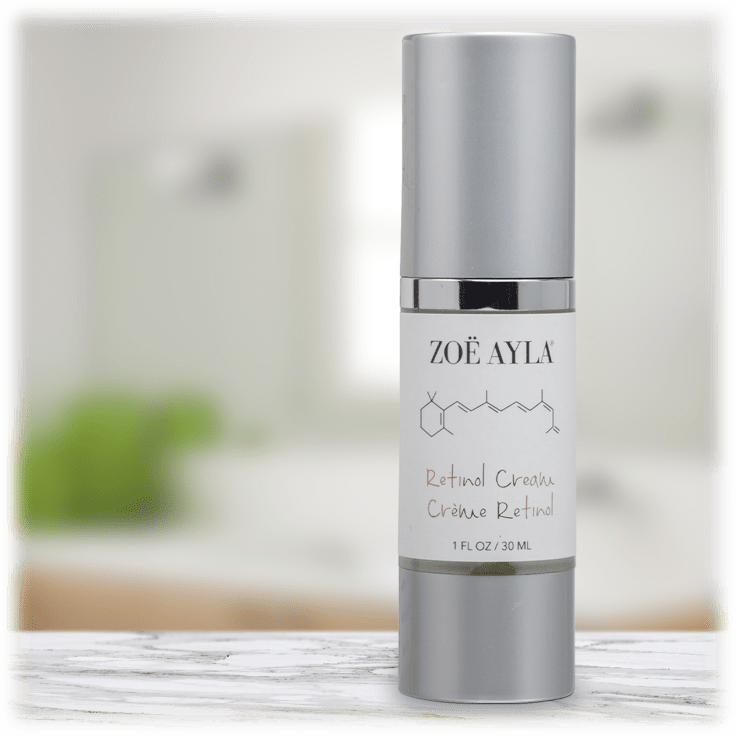 Zoe Ayla Retinol Cream - 50g
Features
Meet Zoë Ayla's Anti-Aging Secret
Known as one of the most impressive anti-aging ingredients in the cosmetic beauty industry, Retinol's age-kicking capabilities can help address most signs of aging such as wrinkles, fine lines, uneven skin tone, and spots.
Skin types vary and some need more moisture and replenishment than others to soak in the same restorative benefits. With a large bottle size, our moisturizer gives you ample product so you can work to achieve long-term results you need to feel confident and radiant.
Our moisturizer uses natural and organic ingredients such as Plant Derived Hyaluronic Acid to comfort, brighten and hydrate your skin
The benefits of retinol surpass age concerns and also improve skin tone and texture while working to reduce discoloration, acne, sun damage, and other marks and spots. By combining the elements of a serum and moisturizer, you get the ultimate facial cream that helps minimize breakouts and zits while nourishing your skin.
Directions
Apply in your face and neck after cleansing and toning. If using a serum, apply the serum prior to the moisturizer. Can be used under makeup. For normal to oily skin, use morning and night. For dry and sensitive skin, use only at night. Apply sunscreen if stepping out in the sun. If you are a first-time Retinol user, apply once every other night until your skin is ready to use it daily.
Included In The Box
1x Zoe Ayla Retinol Cream - 50g
Warranty
Estimated Delivery Date
Tuesday, June 16th - Monday, June 22nd. Due to a high volume of orders, delivery times are longer than usual.