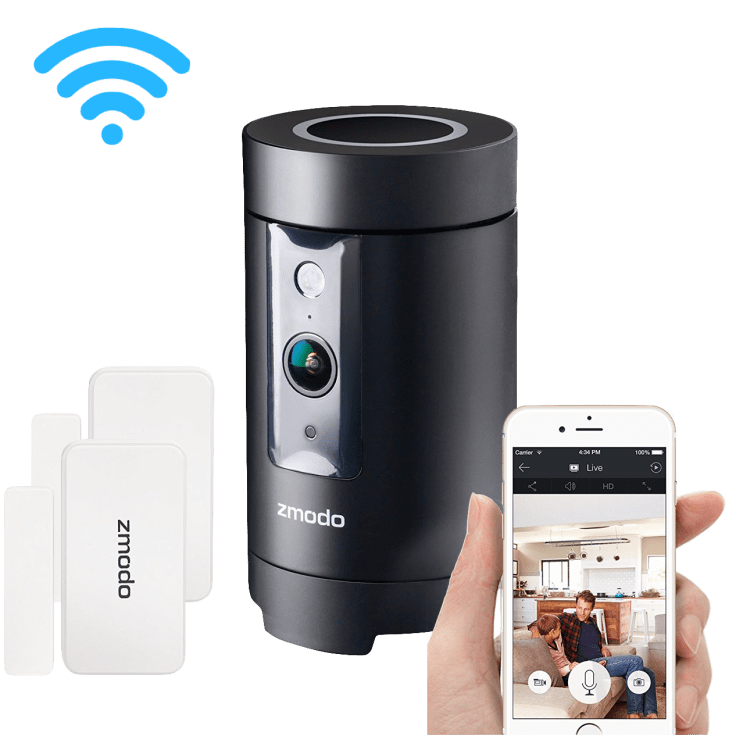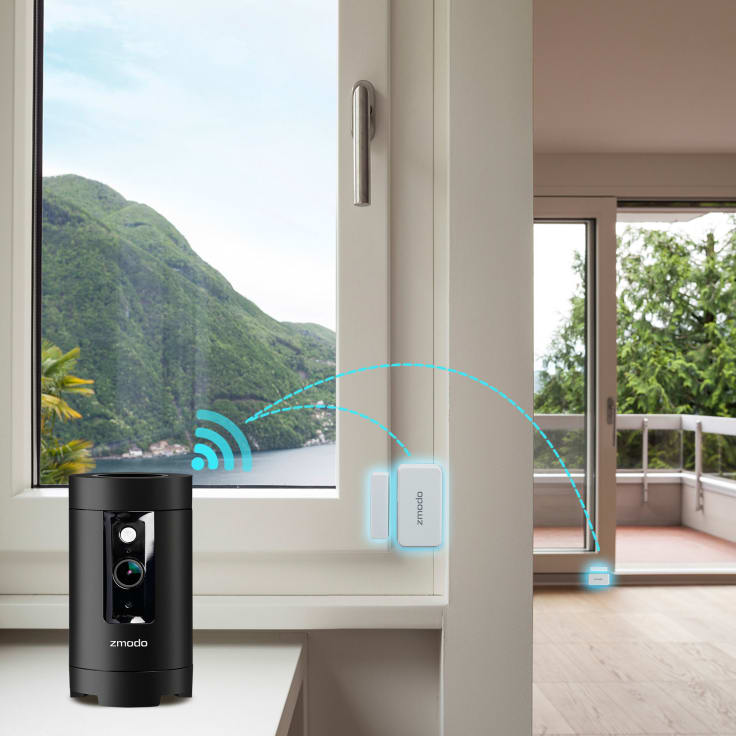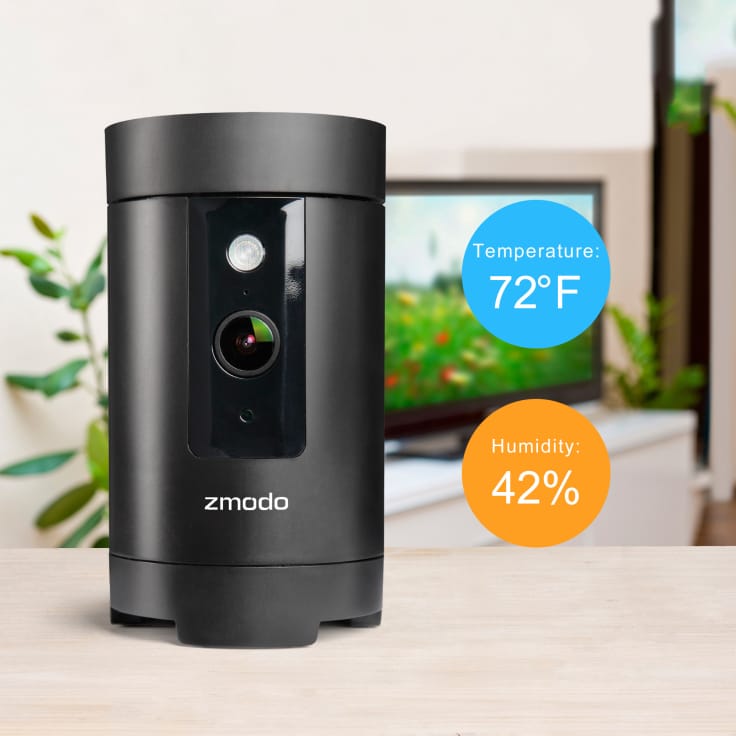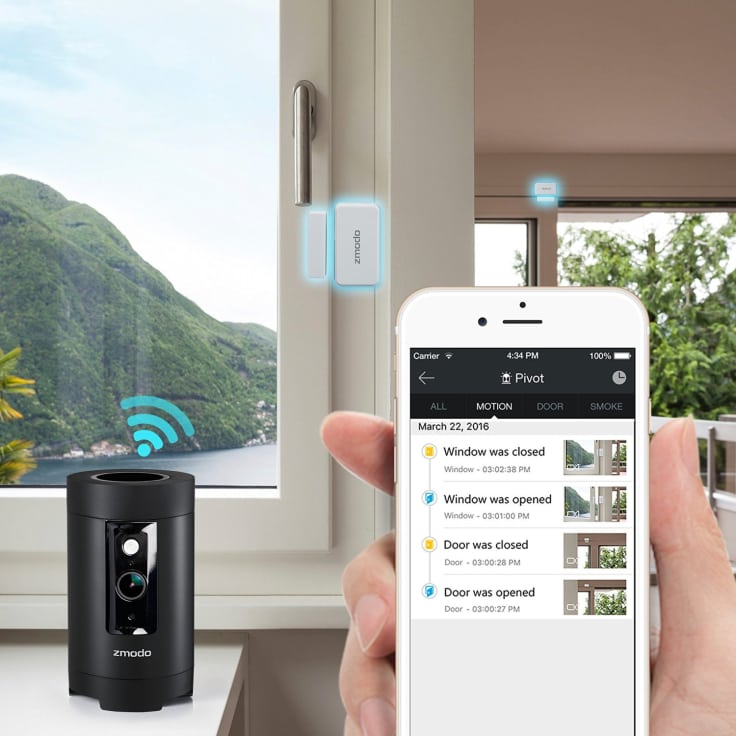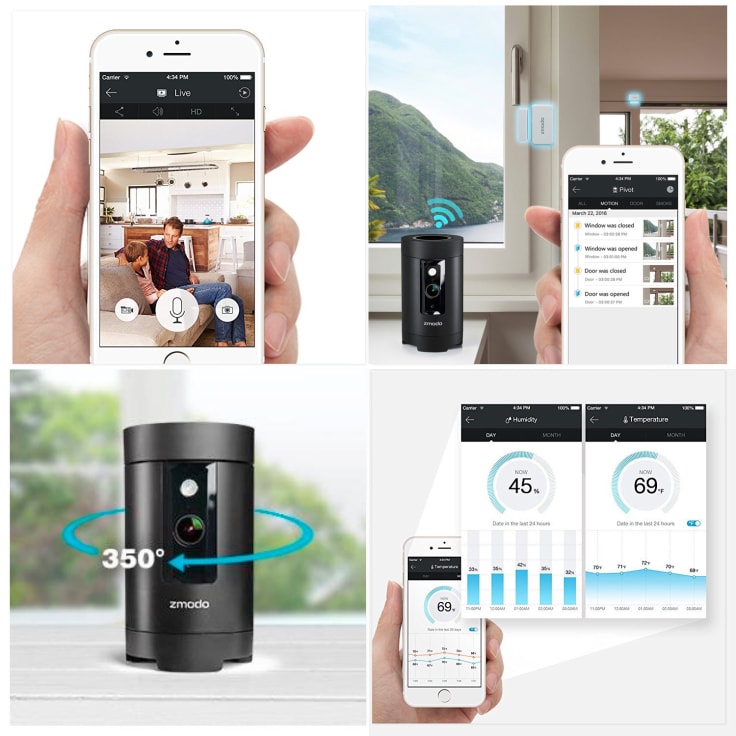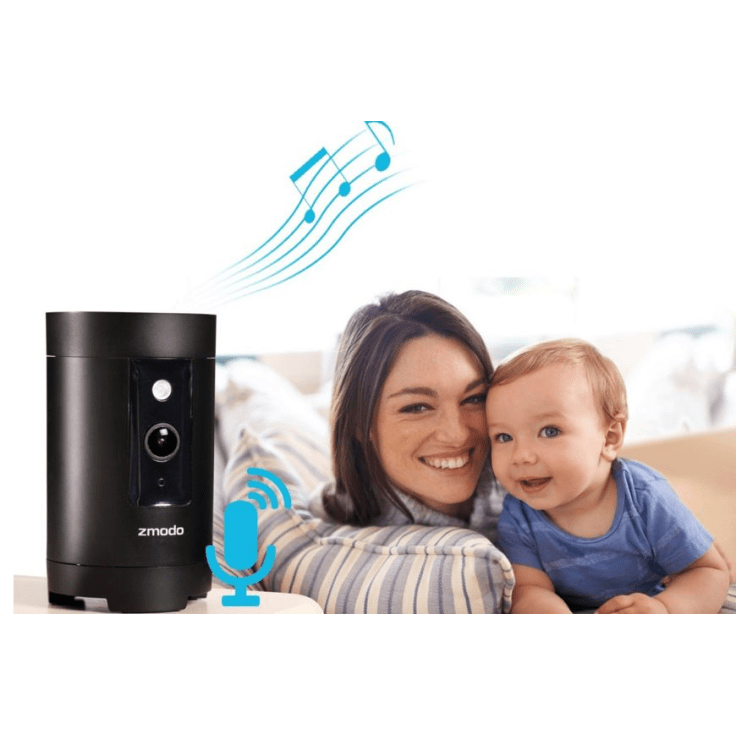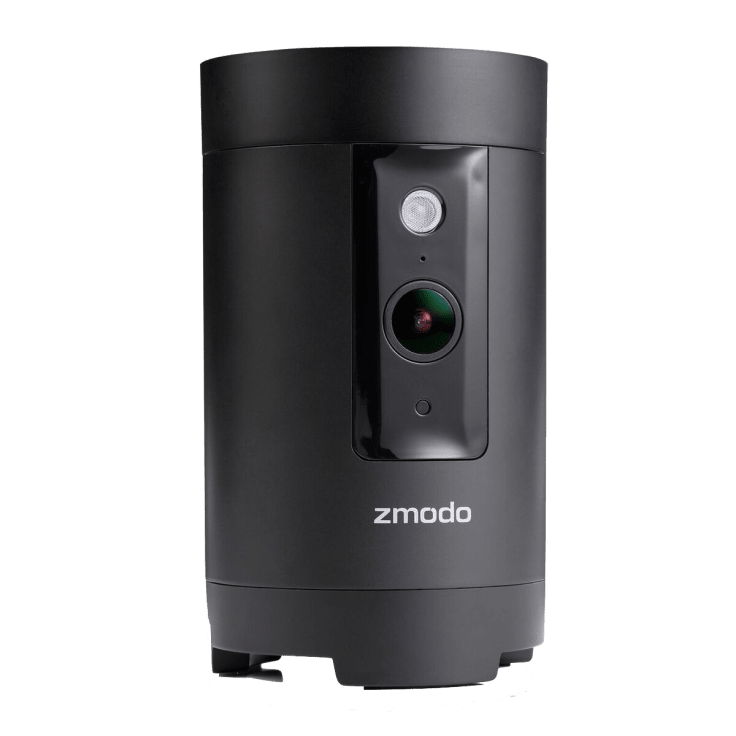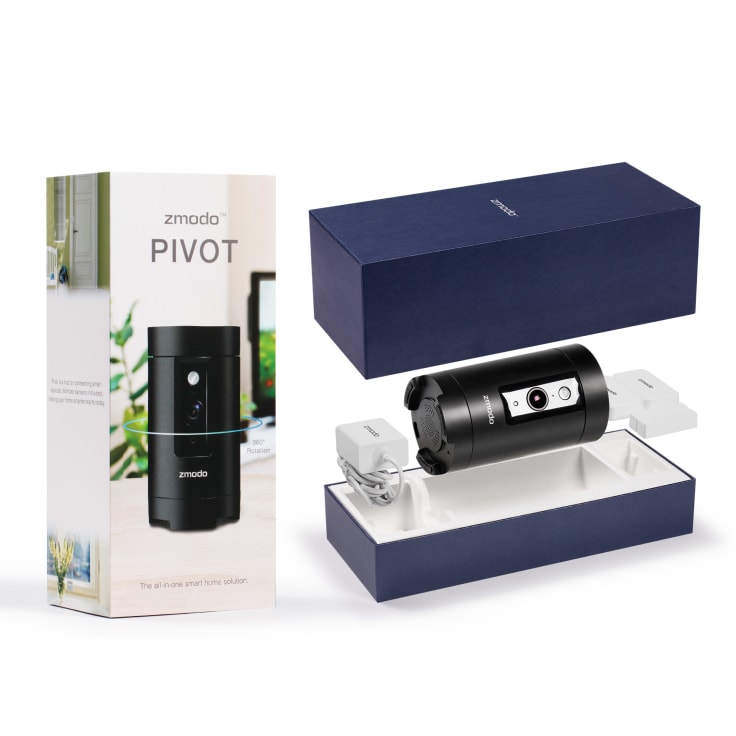 Zmodo Pivot 1080p 360 Degree WiFi Camera with Smarthub and Bonus Window Sensors
Features
Wide-angle 1080p Full HD video and rotation. Pivot has a sharp 1080p Full HD camera with a 135-degree field of view, which can be panned 350 degrees in the app for a full 360-degree coverage.
Pivot is a hub for connecting other smart devices: Check if doors and windows are open, monitor air quality, and control other smart devices.
Compatible with Zmodo smart products.
Pivot can be panned in the app at any time and can also be configured to rotate to an opened door or window when a sensor has been triggered.
Two-way audio and Bluetooth speaker: With the built-in anti-noise microphone and loudspeaker, you can stay connected with the ones you love when you're not at home or play a lullaby through the built-in Bluetooth speaker for your napping baby.
Internal 16GB storage as well as 36 hours of free Zmodo cloud storage.
Intelligent alerts through Zmodo's free app: Pivot's motion detection is designed to send alerts for only new and significant motion. The motion detection area can also be customized to focus on the area you want to monitor.
Specifications
Pivot
Camera: 1080p Hd Color Sensor, 135° Angle of View, 4x Digital Zoom, 2.1mm Lens
Rotation: 360° Motion Detection, 360° Pan Range, Automatic 360° Pan when Motion Detected, Manual Control via App
Sensors: Temperature, Humidity, 2 Door/Window Sensors Included ( Supports up to 32)
Encryption: 256-bit
Audio: Two-way audio, Internal Mic, Bluetooth speaker
Storage: 16GB Built-in storage
Connectivity Requirements: WiFi Connection, iPhone, Ipad, Android (v4.0 or newer)
Night Vision: Up to 32 Feet, Automatic IR Cut
Size: 3-inch Diameter, 5.3-inch Height
Power: DC 5V Power Supply, Micro USB
2.4GHz Wifi Band Required for Connection
Door/Window Sensors
Battery: 3V Lithium Cell Battery, 240mAh Lasts >2 Years When Triggered 10 Times/Day
Working Environment: Designed for Indoor or Covered Use 32°F-104°F
Main Portion Dimensions: 2.44'' x 1.34'' x 0.55''
Magnetic Portion Dimensions: 2.11'' x 0.56''x 0.55''
Warranty