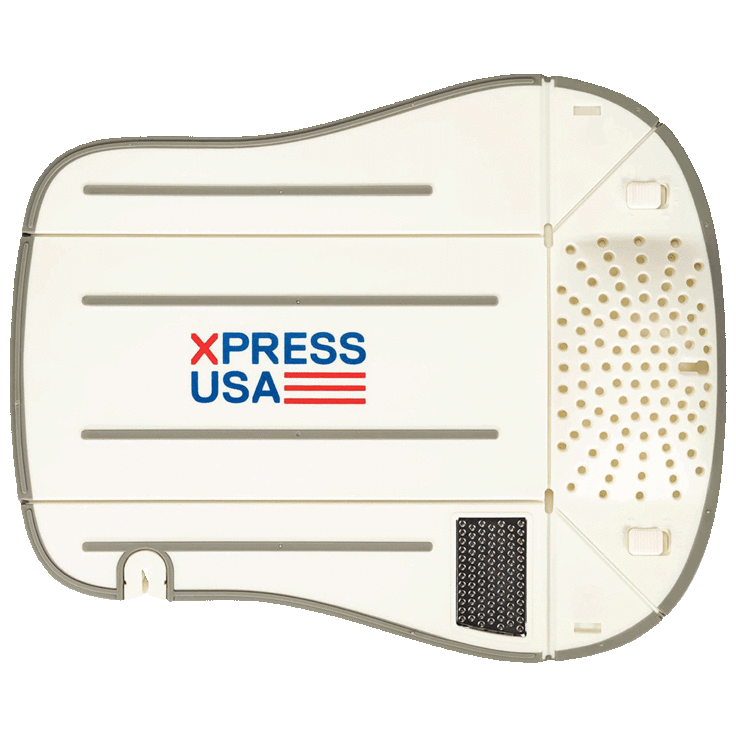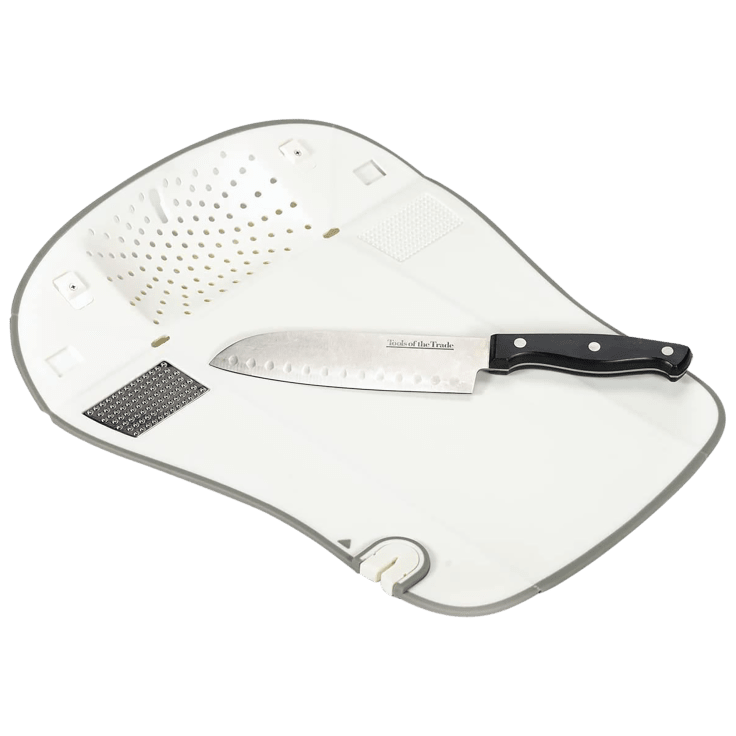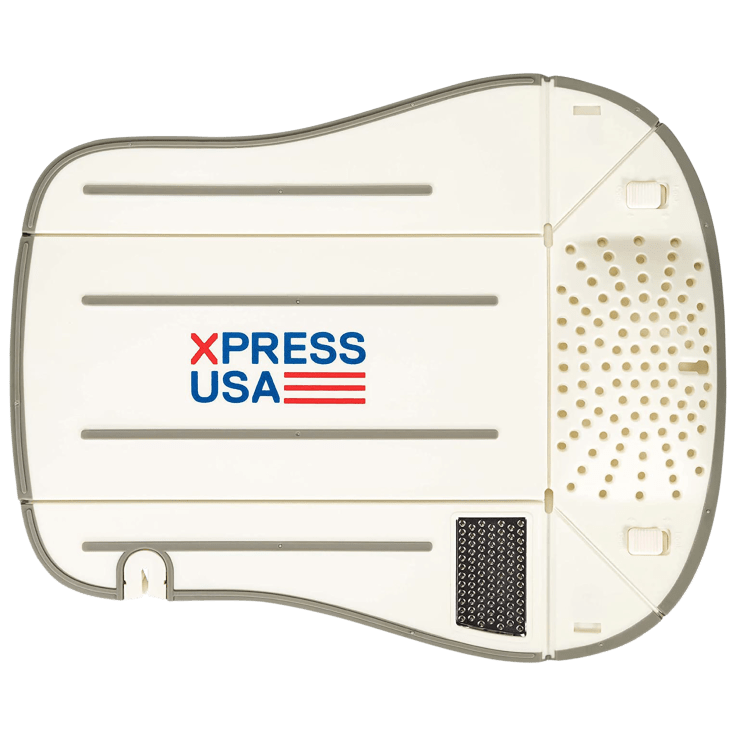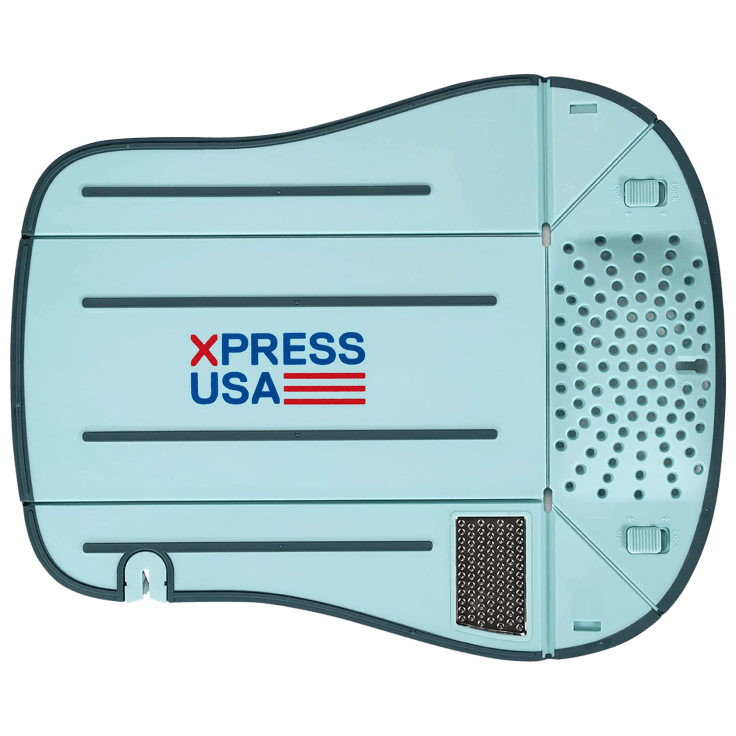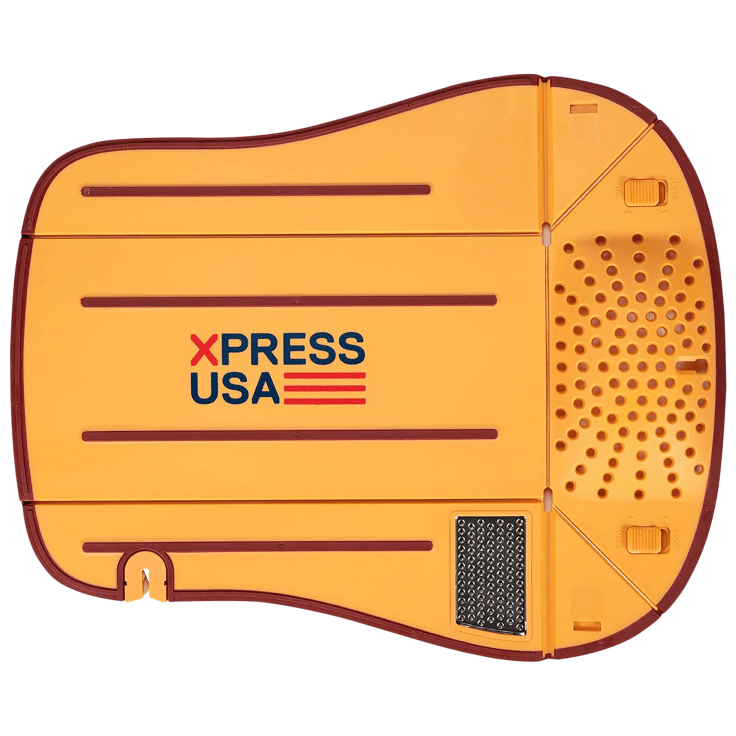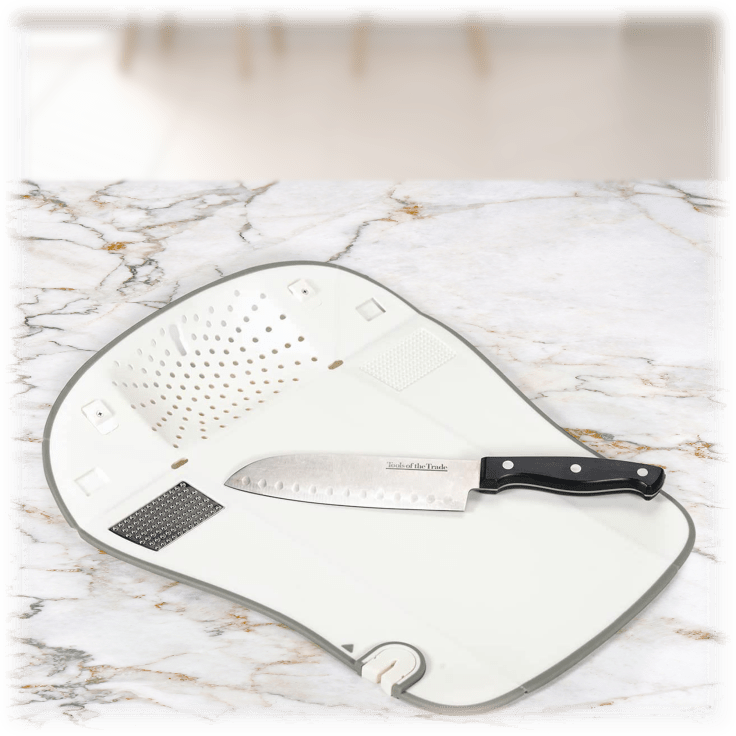 XPRESSUSA Multi-Function 6-in-1 Collapsible Cutting Board
Features
Available in Blue, Orange, or White
6-in-1 MULTIFUNCTIONAL CUTTING BOARD:
Equipped with a grater, grinder, strainer, knife sharpener, and container, our foldable cutting board is designed to make your life easier in the kitchen
With its lightweight design, it is a must-have kitchen accessory that will exceed your expectations
CONVENIENT TO FOLD & OPEN:
After buckling the buttons at both ends, the chopping/cutting board can be folded up to store food while you slice it
When folded it also works as a great strainer and a basket for vegetables or other food. You can unfold it back easily to cut or chop your food
PORTABLE & SPACE-SAVING:
You can prepare your food and veggies without the fuss of multiple gadgets cluttering your kitchen countertops
The compact design makes it easier to put anywhere in the kitchen and carry for outdoor activities such as camping, hiking, and BBQ
NON-SLIP & EASY TO USE:
Equipped with four nonslip plastic TPE settings on the bottom that prevents the cutting board from slipping and sliding on the countertop
Made up of the highest quality food-grade plastic, our dishwasher-safe chopping board is non-toxic, BPA-free, odorless, and knife-friendly for long service life
what's included?
1x XPRESSUSA Multi-Function 6-in-1 Collapsible Cutting Board
Warranty
Reviews
Verified Purchase
My new chopping board
Thank you. I have received them and they were larger than I expected . A nice surprise. They will make great gifts for my two sons, they both enjoy cooking.
Written by @DorothyCharsley - December 1st 2022
Verified Purchase
Love it
These are awesome. They are sturdy, flexible, and can be used for a cutting board, strainer or scoop and take up less room. One of the best Items I have purchased here. I plan to give a couple as gifts.
Written by @Icebaby1 - April 20th 2023
Verified Purchase
Multi function kitchen item
Got our board today and this looks like it will have many uses in our kitchen. Cutting board, knife sharpener, grater, strainer all in one easy to store product.
Written by @Sandy011359 - April 14th 2023
Verified Purchase
Brenda
Very impressed with this product. Love the built in grater, knife sharpener and that it is foldable to carry produce ect.
Written by @BrendaLyda - December 2nd 2022
Verified Purchase
Love the cutting board. It's perfect for my small kitchen
Written by @Salem1 - December 5th 2022
Verified Purchase
Written by @Boeybaby - April 15th 2023
Verified Purchase
Great buy!
Written by @mick569 - December 2nd 2022