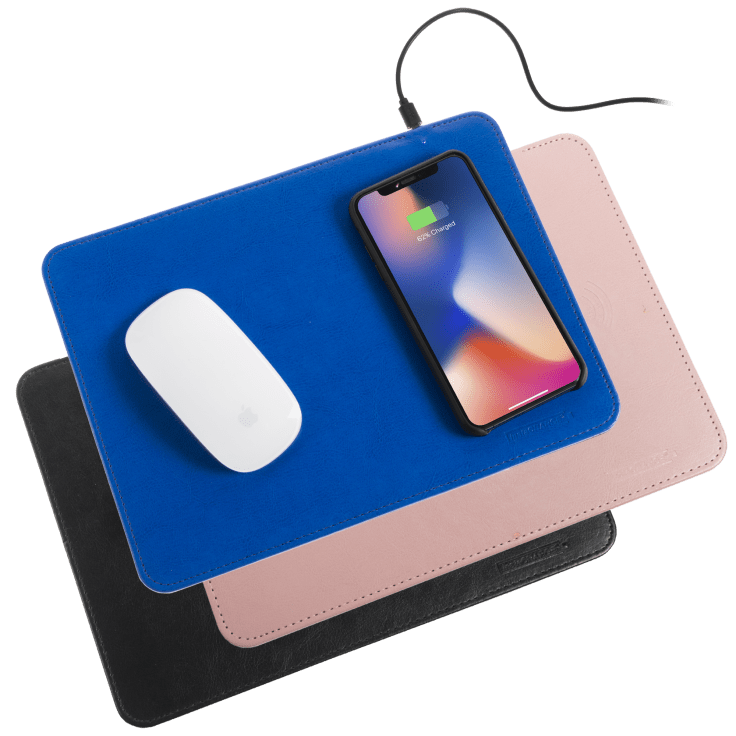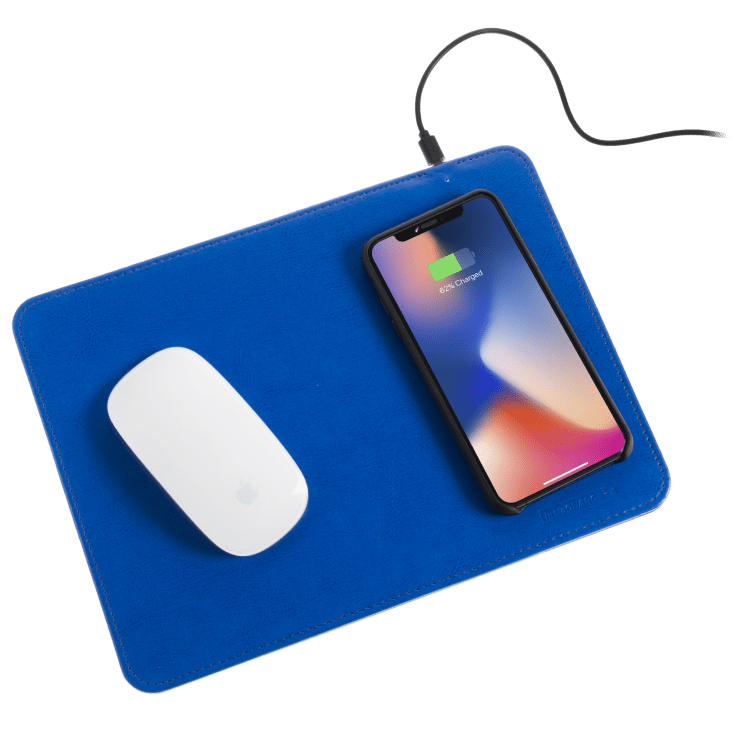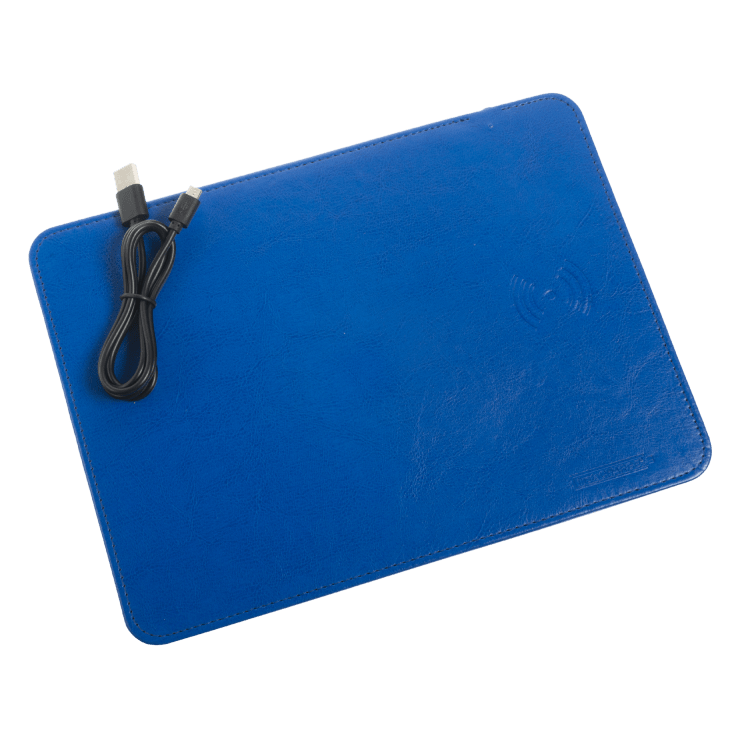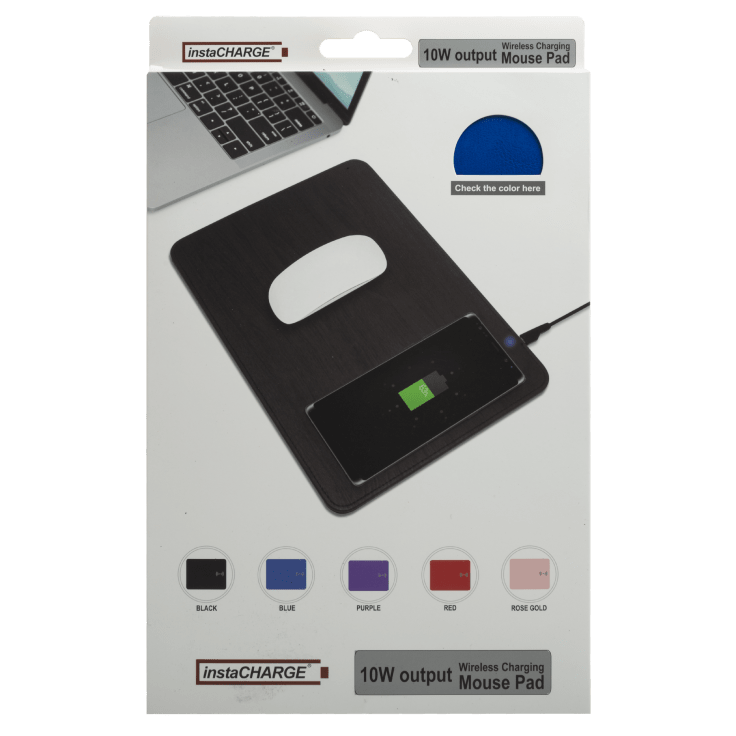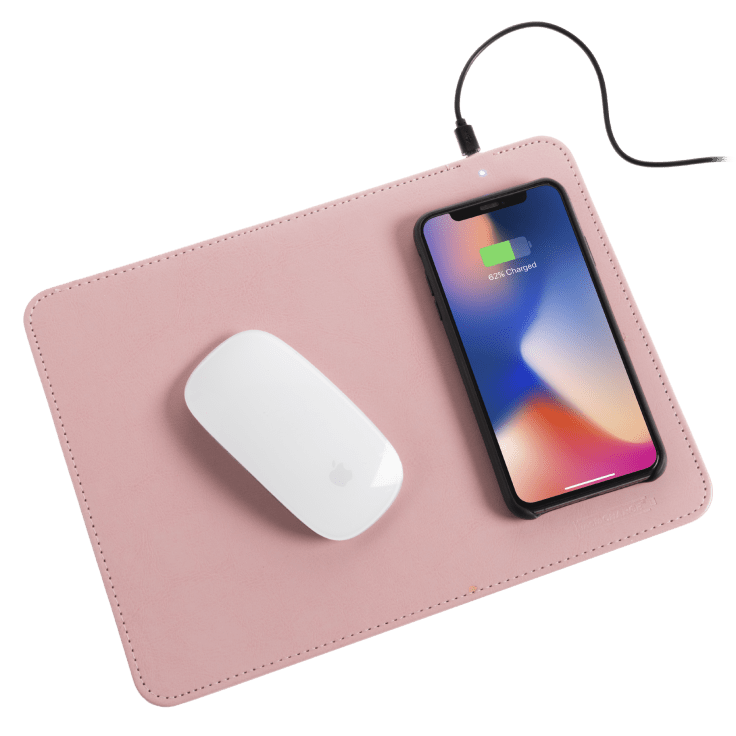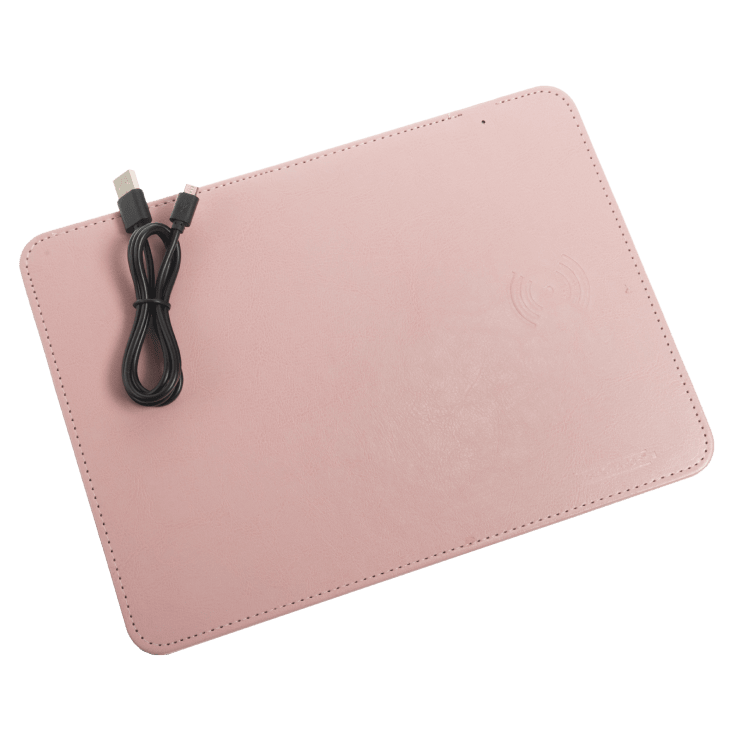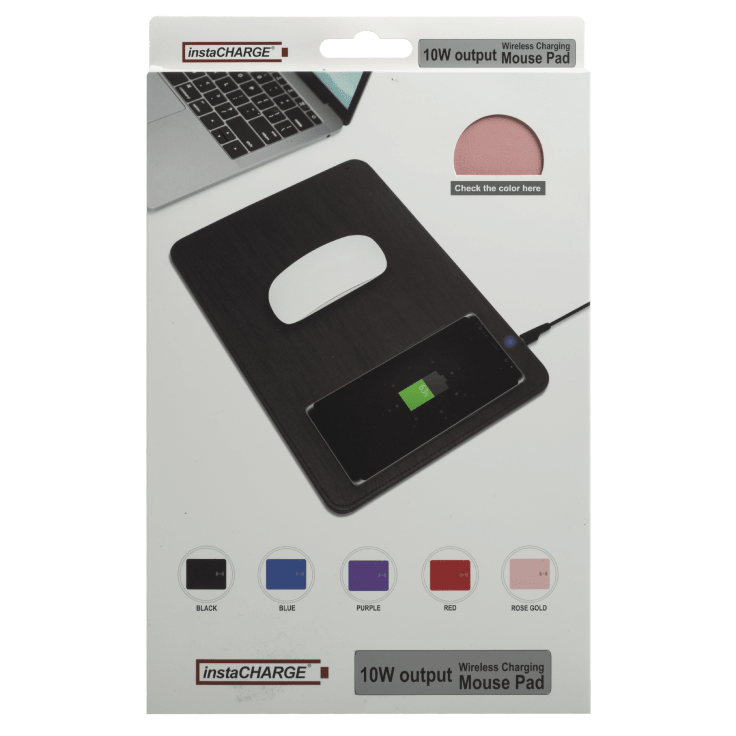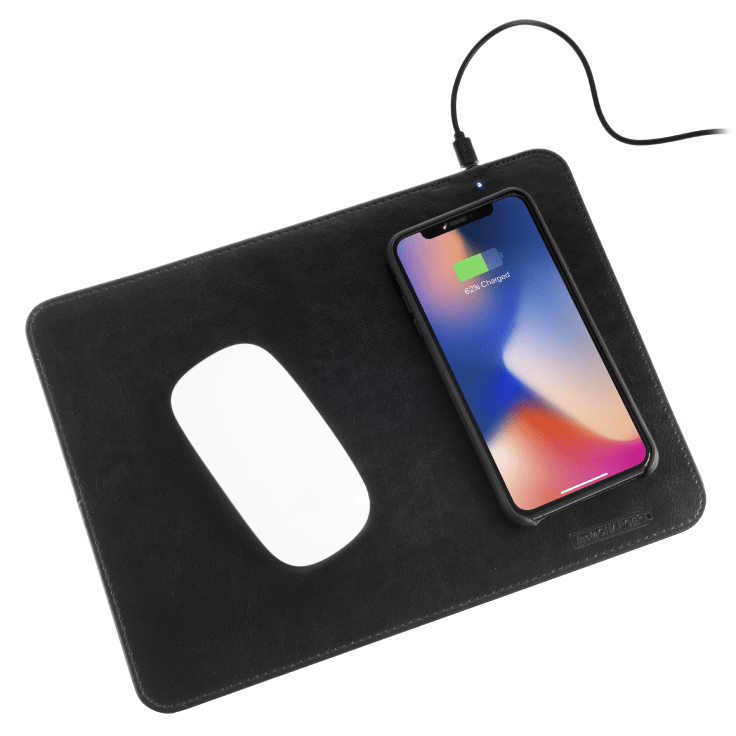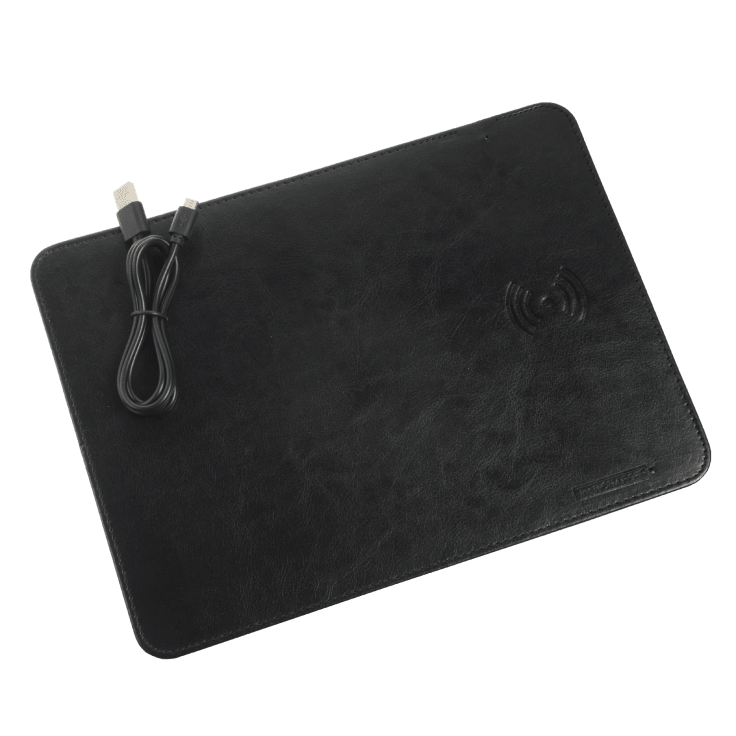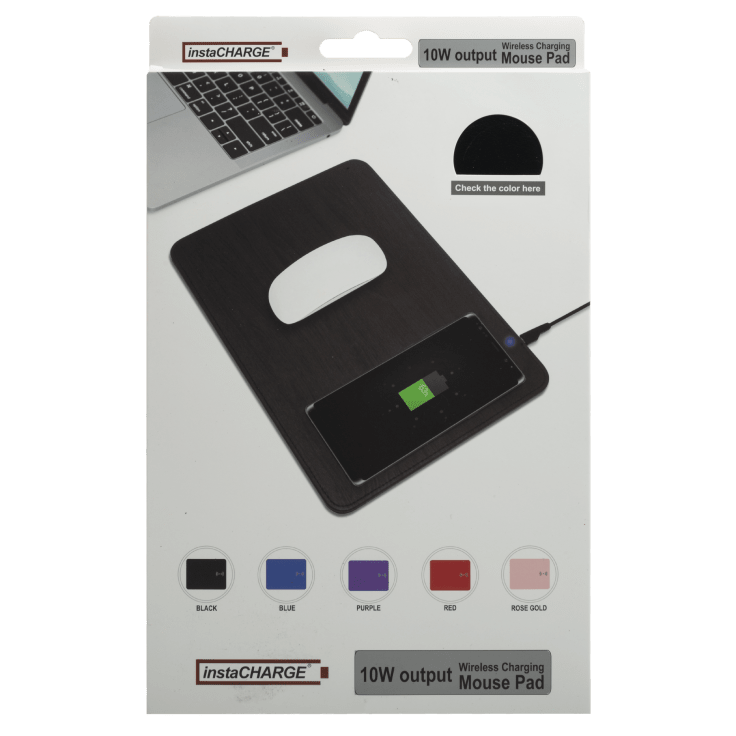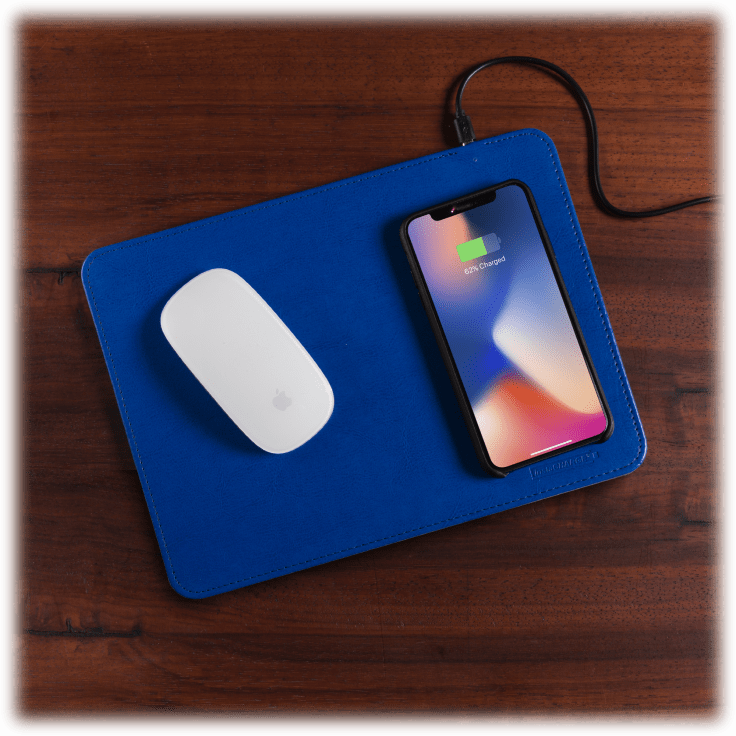 InstaCharge Mousepad with Built-In Wireless Qi Charging
Features
Comes in three colors: Pink, blue, and black. Pick whatever you feel will liven up your work environment!
Made of faux leather material, an ultra stylish touch when coordinated with your office setup.
Just place your phone/device on top of the logo on the mousepad and it will automatically start charging!
Powered through a USB port that is plugged directly into your computer. If only other things could be this simple…
Compatible with the following devices: iPhone 8, 8+, XS, XS Max, and SR; Google Nexus 4-7; HTC Droid DNA; HTC Thunderbold; LG G3, G6, G7, and V30; Moto 360. So, as you can see, this little mouse pad covers a lot of ground.
Specifications
Available in Rose Gold, Black, or Blue
It's happened to you
You are at the office when your phone loses its charge and you do not have your charger, a power source man not be handy, or you forgot your charging cord when your phone dies
Don't worry, just place your device on your instaCHARGE mousepad to charge your phone
This mouse pad has built-in wireless charging technology
Simply plug it into your computer's USB port and get a full or near-full charge so you can keep working, playing, and connecting on the go
10W Output
Dimensions: 8.25 x 11.25
Included In The Box
1x Wireless Phone-Charging Mouse Pad
1x USB to micro USB Cable
Warranty
Estimated Delivery Date
Standard: Friday, August 14th - Friday, August 21st
Enhanced: Monday, August 10th - Friday, August 14th