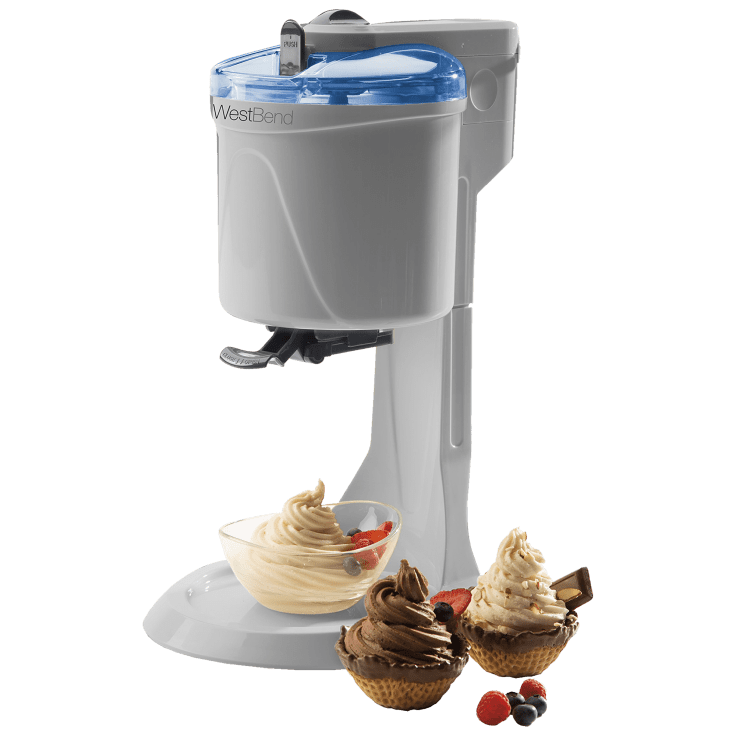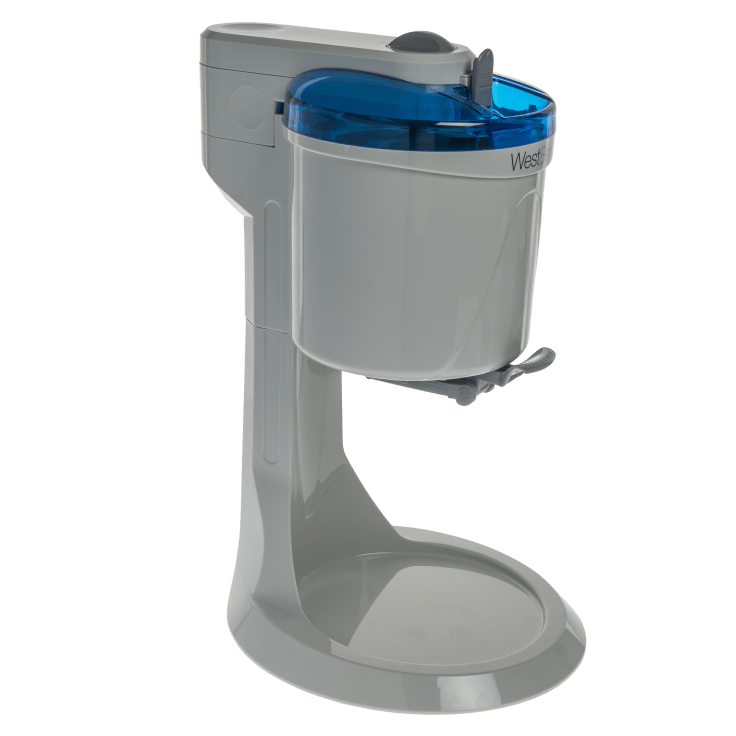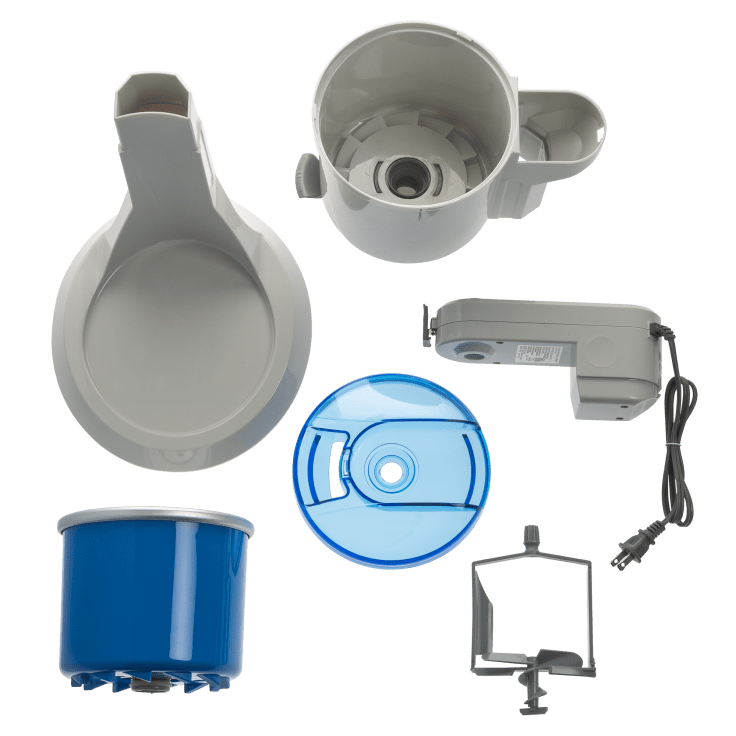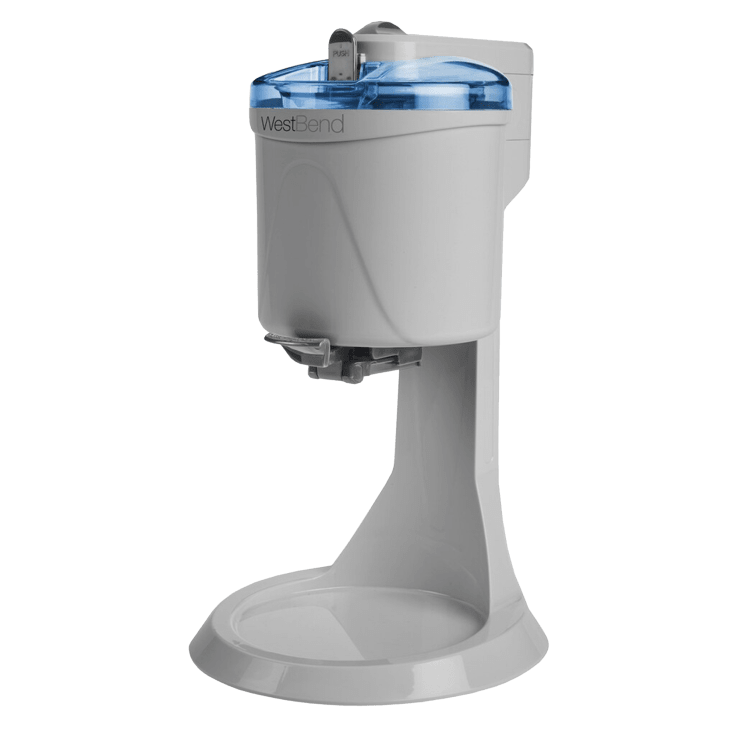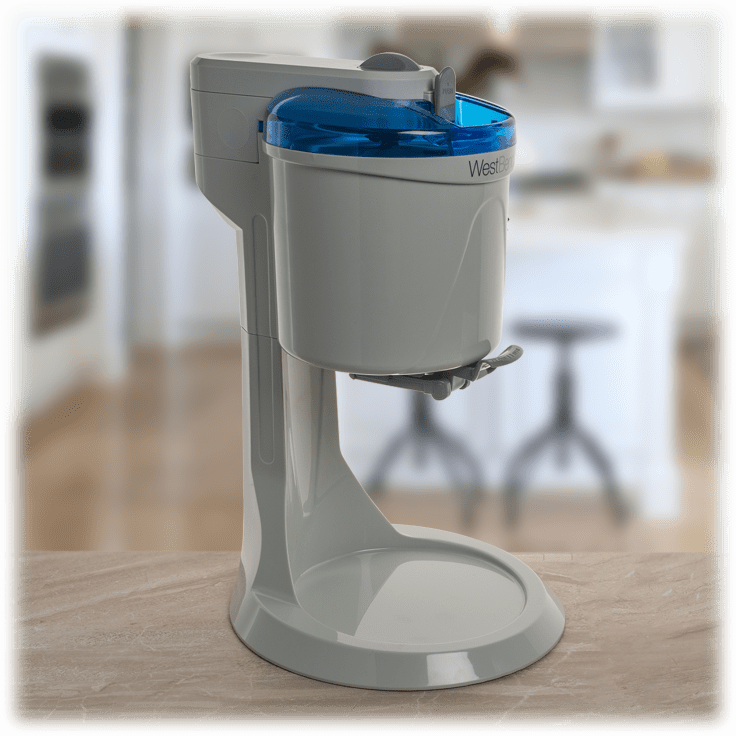 West Bend Soft-Serve Ice Cream Machine
Make delicious ice cream that the whole family will enjoy with this sleek West Bend soft-serve ice cream machine.
Features
Powerful electric motor mixes ice cream consistently for smooth, creamy results
Easy-to-use design lets you dispense your creation right from the machine into a cup or cone
The large-capacity bowl allows you to create up to a quart of ice cream or healthy frozen yogurt
Ingredient opening allows you to add syrups and candy pieces for the perfect finishing touch
Specifications
Model no. IC13886WB
Dimensions: 10.6"H x 12.1"W x 16.1"D
Capacity: 1-qt.
100 watts
Base: wipe clean
Removable parts: dishwasher safe
Included In The Box
1x West Bend Soft-Serve Ice Cream Machine
Warranty
Estimated Delivery Date
Monday, Nov 2
Reviews
Verified Purchase
Thank you they live
I'm glad they happy made there holidi
Written by @Dbagar - December 19th 2019
Verified Purchase
West Bend Soft-serve Ice Cream Machine
I now can make my own sorbet and frozen yogurt. I can't wait to try it.
Written by @uniqued - October 29th 2019
Verified Purchase
Great product
Got as a gift and also got one for myself. Can't wait to try it out
Written by @bredau57 - September 7th 2019
Verified Purchase
Takes planning ahead to use
You have to remove freezing canister & put it in freezer for 8-24 hours before you use it.I don't have room in my freezer for this ALSO, when I want to make ice cream I want to do it now not next day.
Written by @lindasrose - September 21st 2019
Verified Purchase
Takes too long...
You have to freeze the bowl the day before. Not spontaneous enough to just whip up a batch when you have a hankering for some frozen moo juice.
Written by @G808 - July 13th 2019
Verified Purchase
not worth it
was so excited to try it out on fathers day but it was an absolute bust. followed instructions to the T and it still wasnt able to produce anything!
Written by @voneida - June 21st 2019