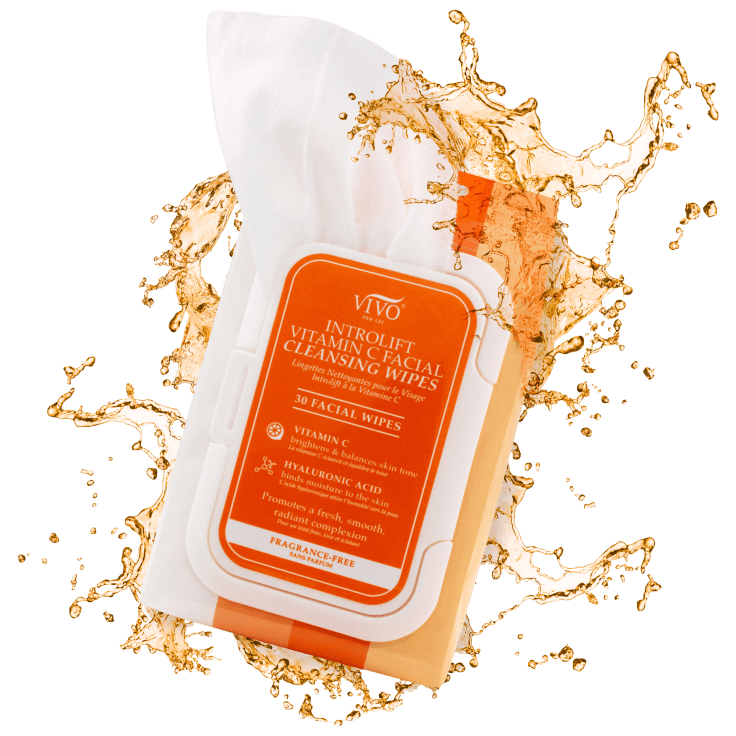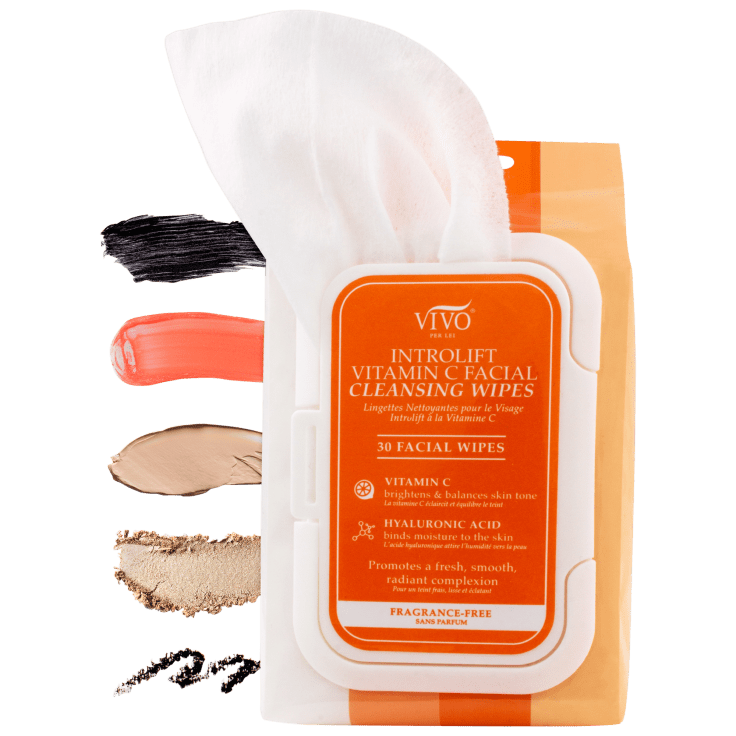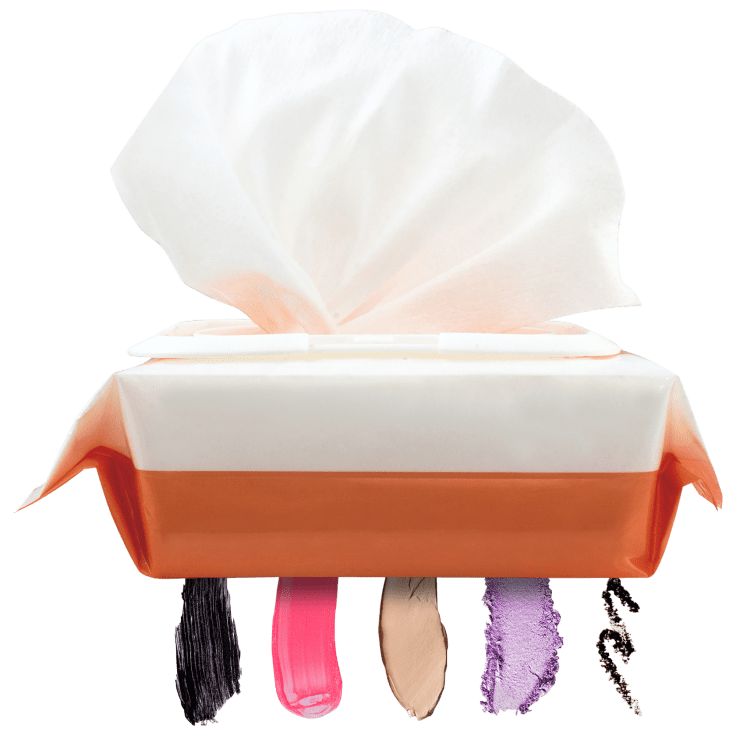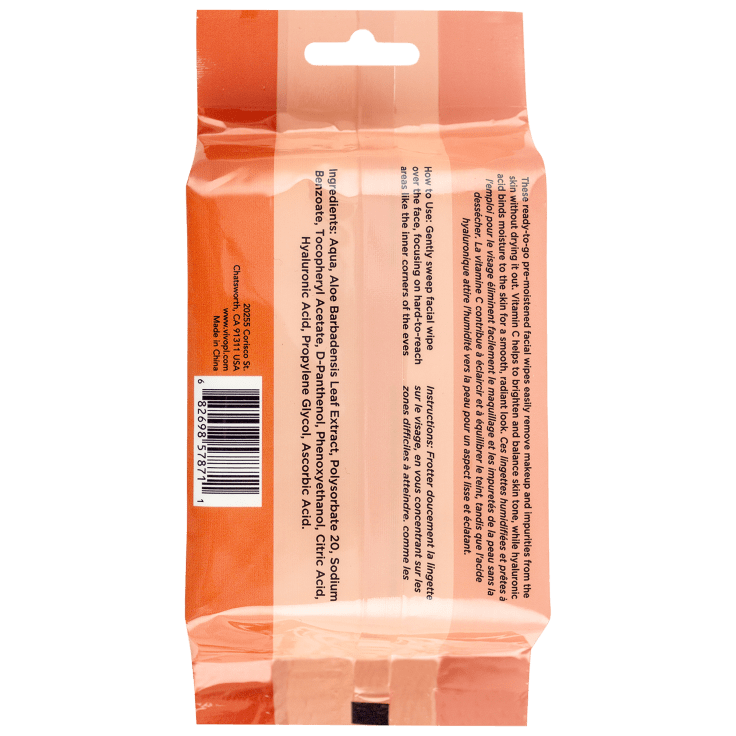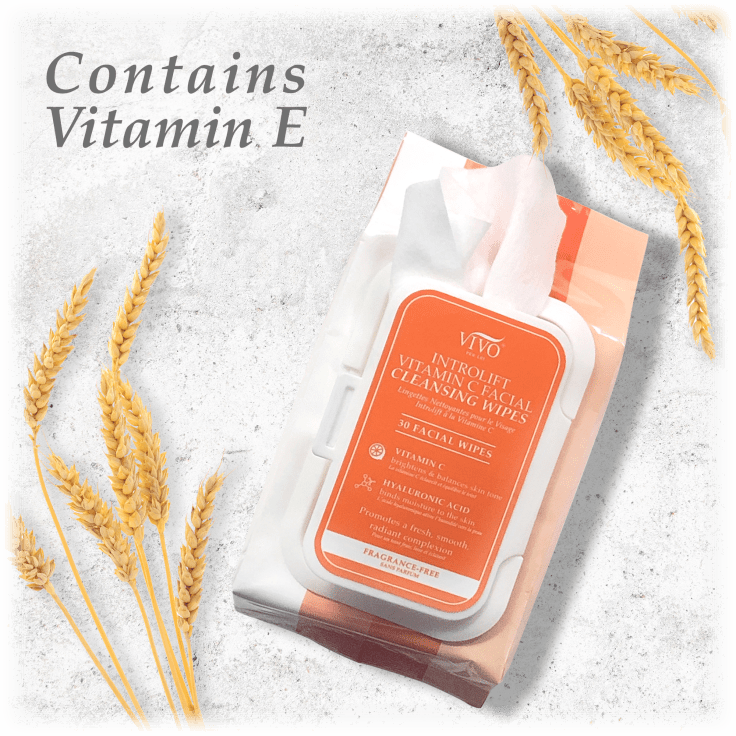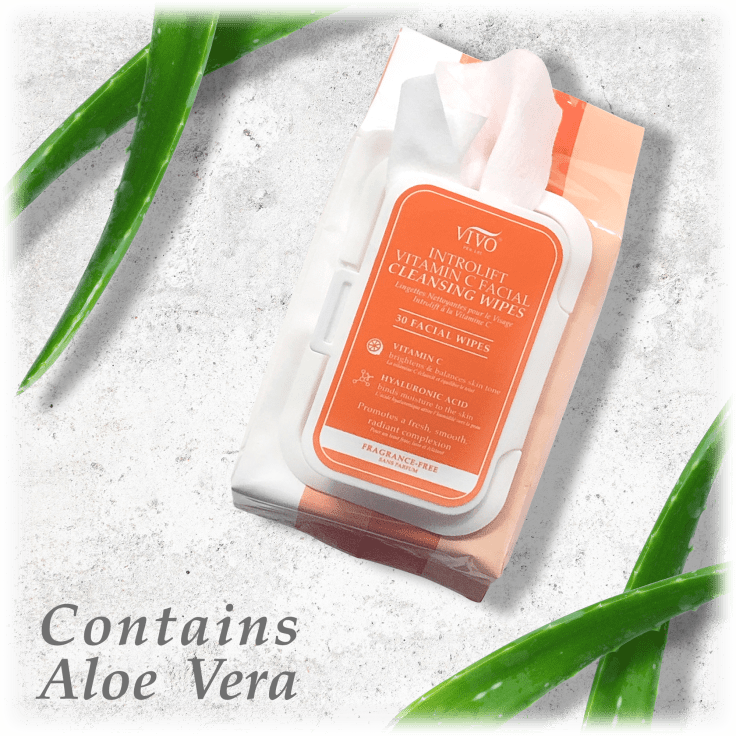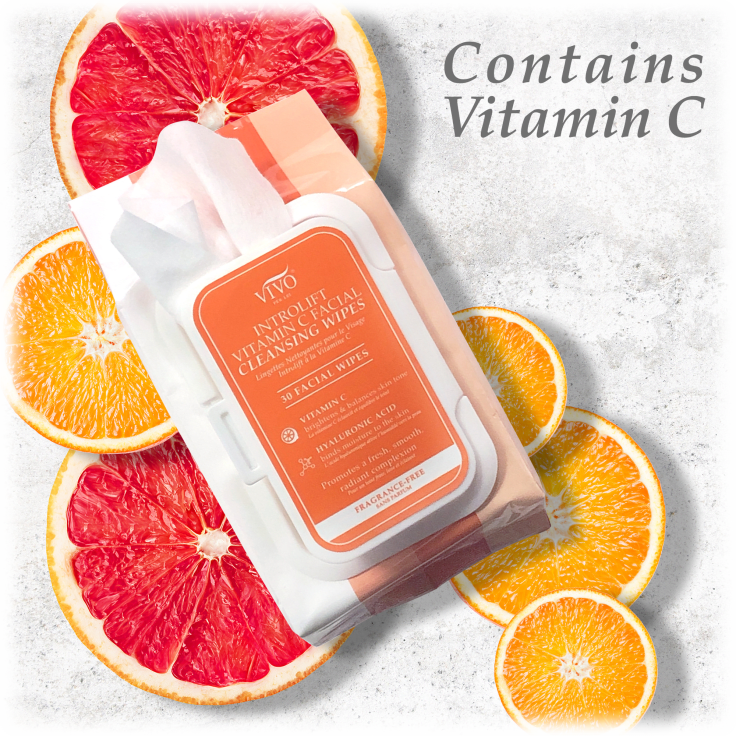 Vivo Per Lei IntroLift Vitamin C Facial Wipes (30 Count)
Features
Helps remove makeup and impurities from the skin without drying it out
Vitamin C helps to brighten and balance the appearance of your skin tone
Hyaluronic acid binds moisture for a smooth and radiant feel
Fragrance-free
Specifications
How to use: Gently sweep facial wipe over the face, focusing on hard-to-reach areas like the inner corners of the eyes and around the nose.

Ingredients: Aqua, Aloe Barbadensis Leaf Extract, Polysorbate 20, Sodium Benzoate, Tocopheryl Acetate, D-Panthenol, Phenoxyethanol, Citric Acid, Hyaluronic Acid, Propylene Glycol, Ascorbic Acid.
Included in the Box
4x or 8x Vivo Per Lei IntroLift Vitamin C Facial Wipes (30 Count)
Warranty
Estimated Delivery Date
Standard: Tuesday, Nov 3 - Monday, Nov 9.
Enhanced: Monday, Nov 2 - Thursday, Nov 5.