Estimated Delivery Date
Thursday, Dec 17 - Tuesday, Dec 22
Orders for this deal should arrive by Christmas.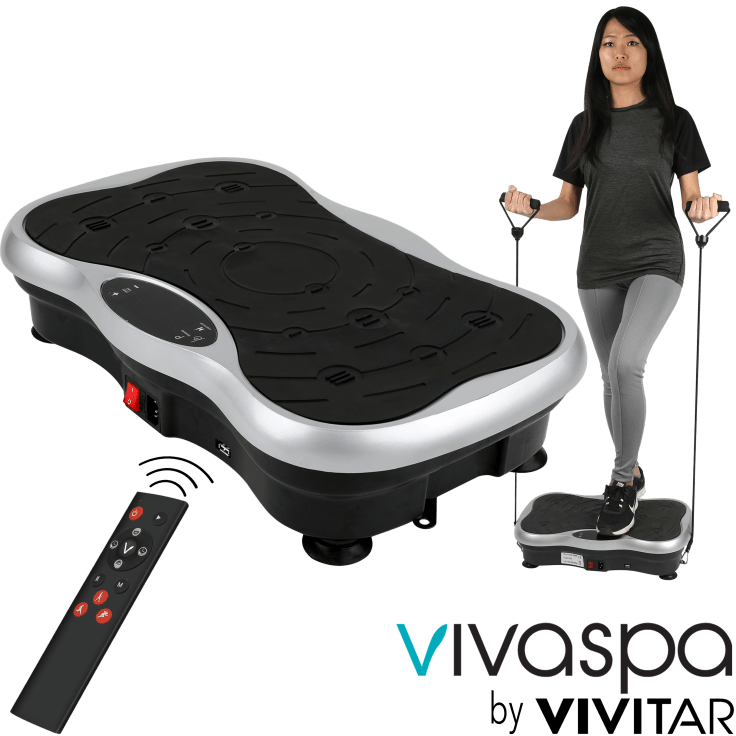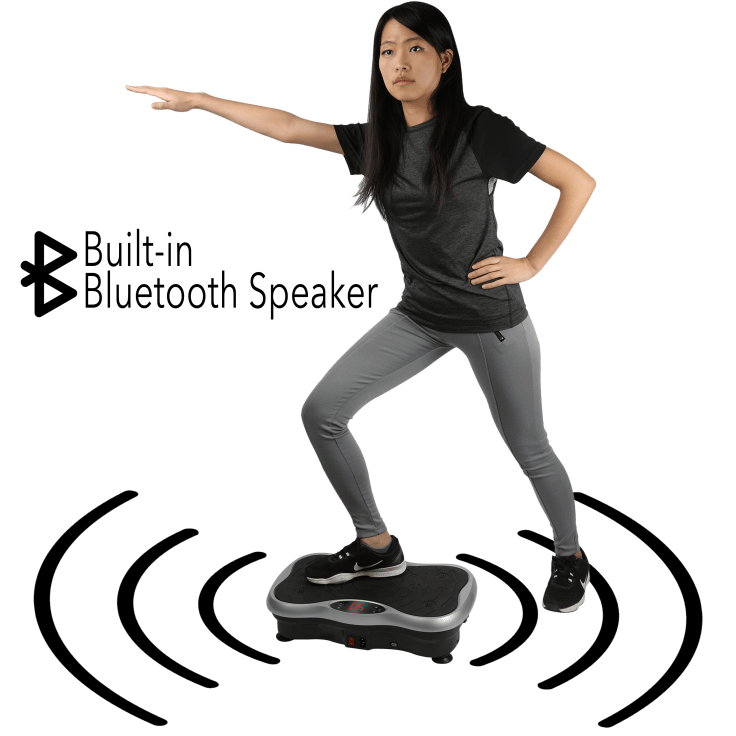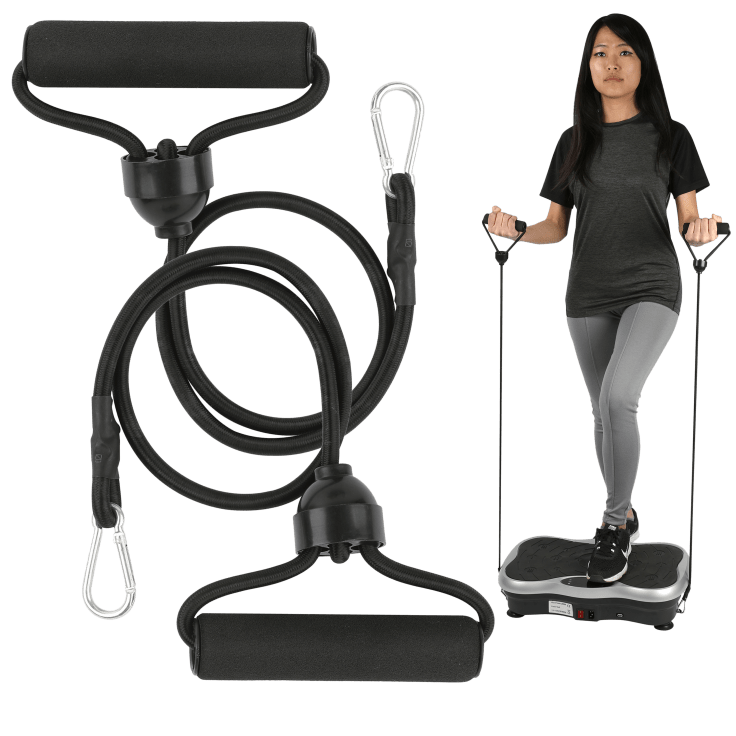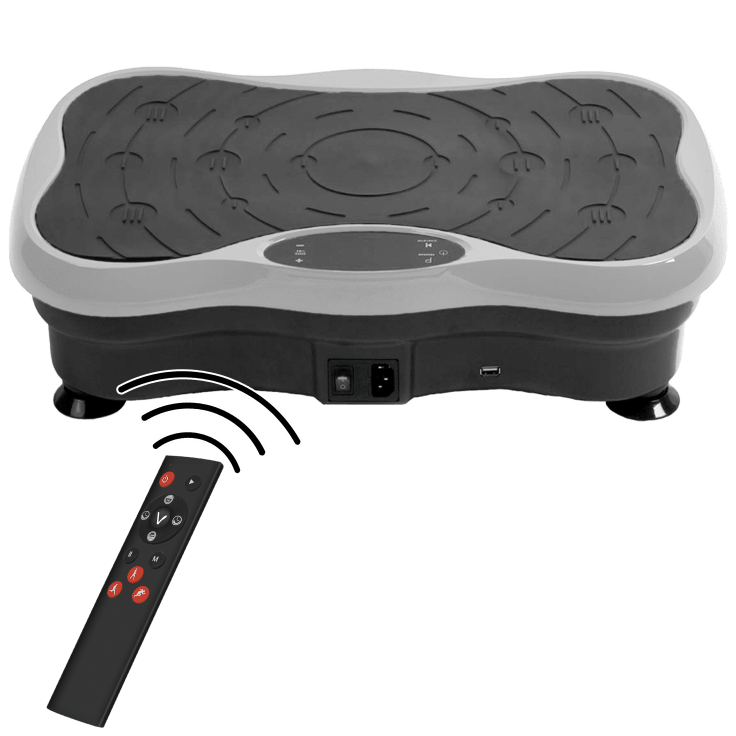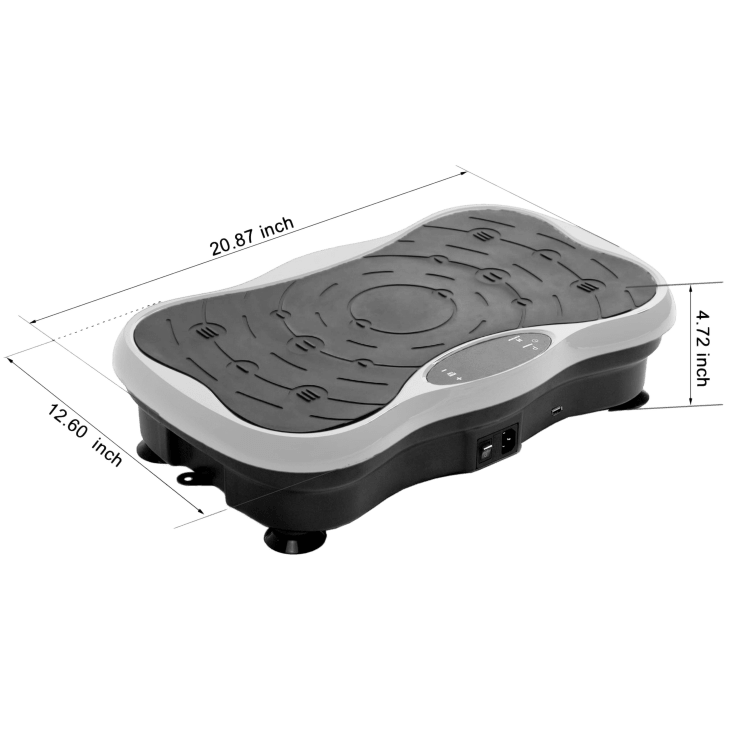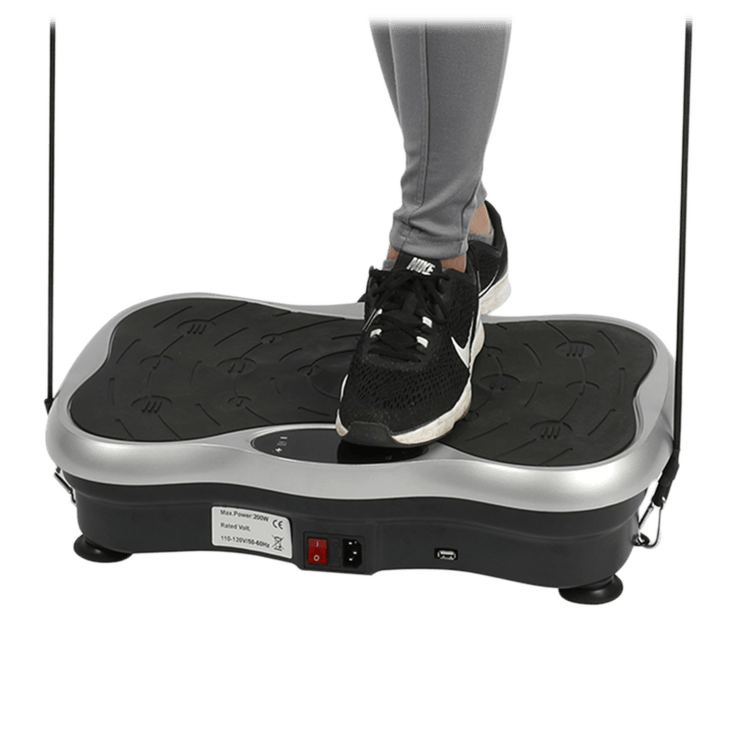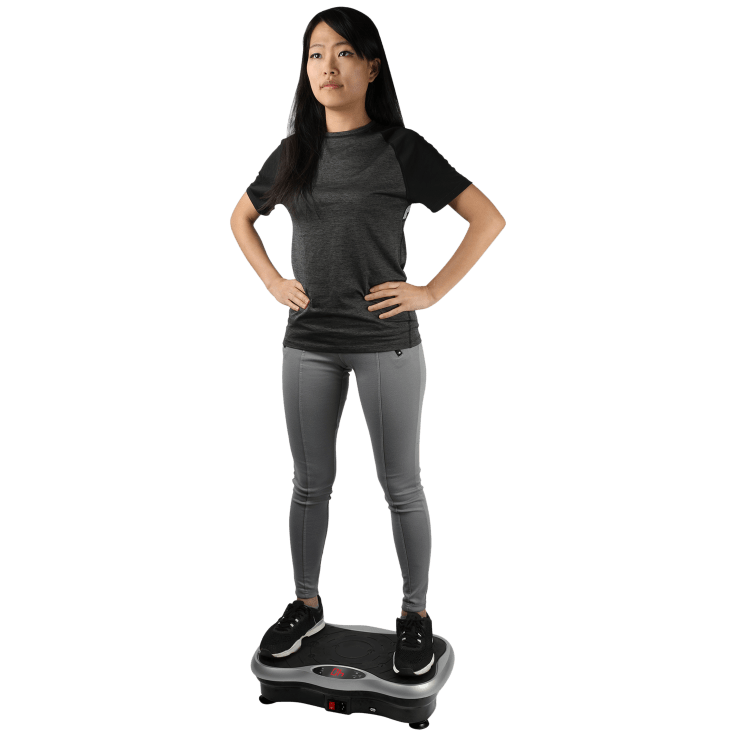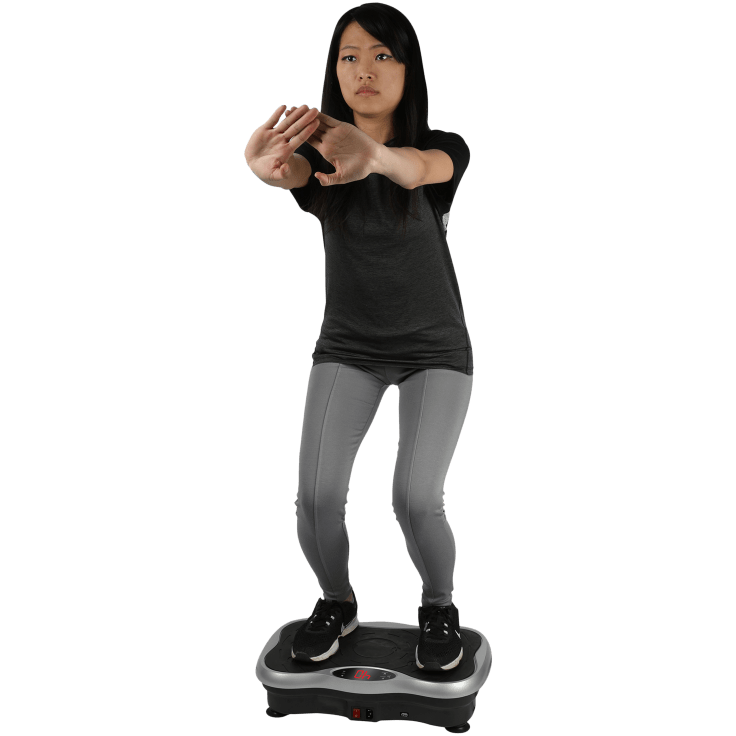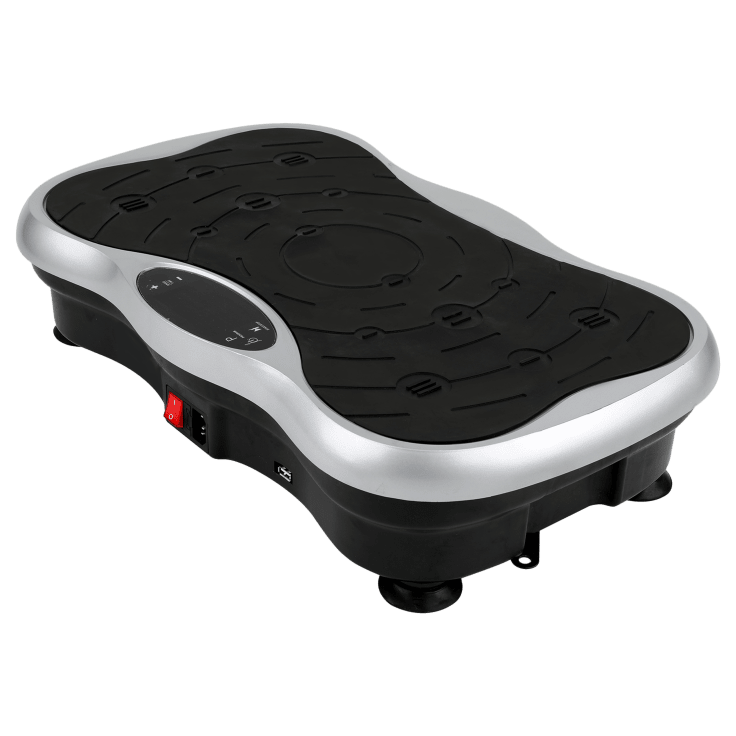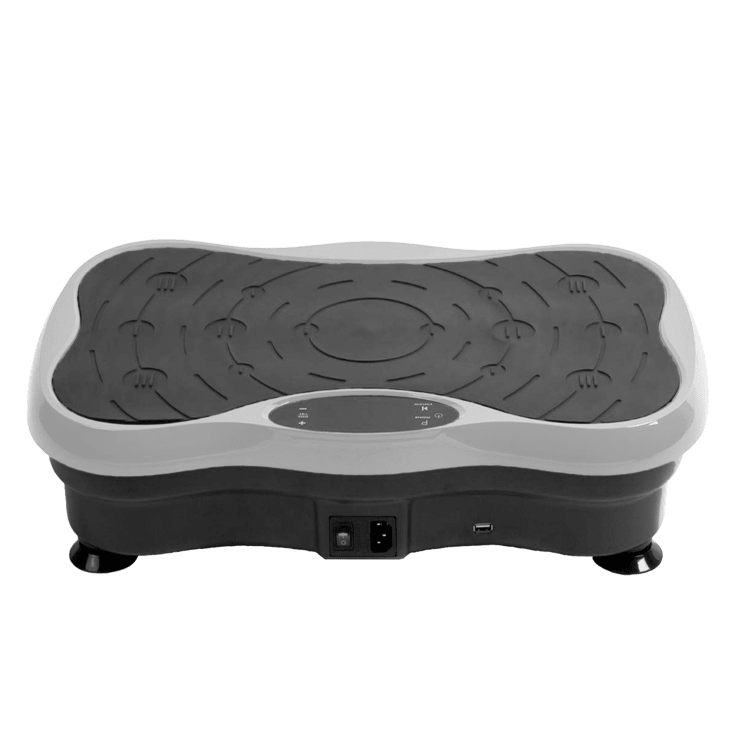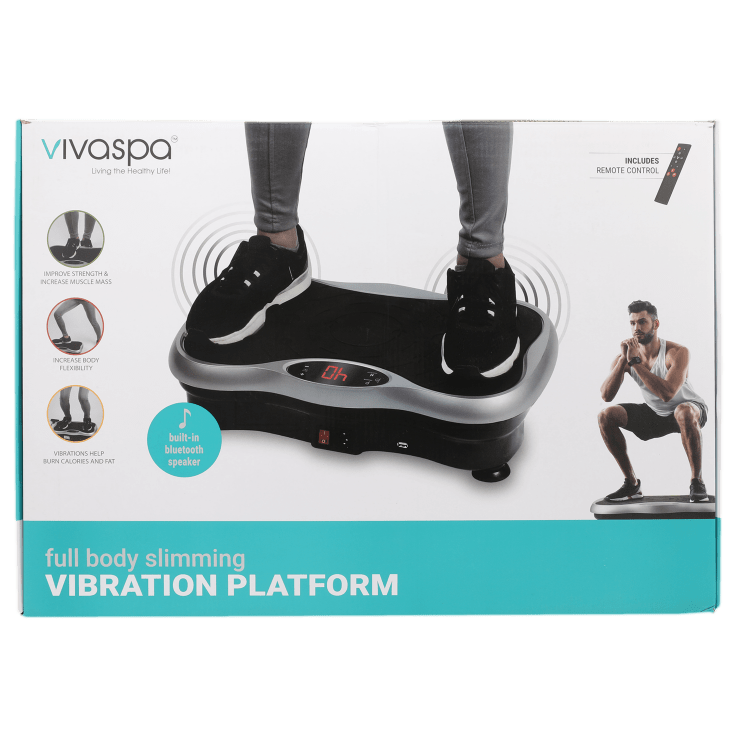 Vivaspa Whole Body Vibration Machine w/Bluetooth Speaker & Resistance Bands
Features
Perfect for your New Year's resolution and a fun way to intensify nearly any workout in the comfort of your own home.
Gentle vibrations move throughout your entire body, creating an efficient, effective and safe way to stimulate muscles and bones, burn fat, lose weight, and restore neuromuscular balance
It's great for improving circulation, muscle strength, sports training, weight loss, muscle building, promoting blood circulation and reduction of the stress
99 levels of adjustable speeds and digital LCD display
Includes remote control for switching routines and intensity easily
Suction cups keep the unit secure to any type of floor
Built-in Bluetooth speaker to play your workout tunes
Anti-slip coating on the surface to ensure safety
The vibration platform also includes resistance bands for more versatile routines.
INCLUDED IN THE BOX
1x Whole Body Vibration Machine
1x Remote Control
2x Resistance Bands
Warranty
Estimated Delivery Date
Thursday, Dec 17 - Tuesday, Dec 22
Reviews
Verified Purchase
What I expected
Good deal. I will enjoy for a long time
Written by @ninonanny - December 4th 2020
Verified Purchase
Written by @juditham - December 1st 2020
Verified Purchase
Works great Great shipping container
No problems Easy instructions
Written by @enn4863m - September 17th 2020
Verified Purchase
Better than expected
Written by @hjpatc - September 6th 2020
Verified Purchase
Greatest machine ever
I got mine yesterday and I immediately opened it and did a 10 minute workout on my feet and legs because after work my feet were killing me and I had to do some the work out for just 10 minutes I felt like I had a brand new pair of legs I love it can't wait to try the rest of the ways I can tone and shape my body
Written by @dsd63z - August 25th 2020
Verified Purchase
Awesome
Written by @anoited2b - August 9th 2020
Verified Purchase
Vivospa vibration platform
Well my Vivospa vibration platform FINALLY arrived. I was so excited and anxious to see if it would really work for me. I took the 5 pieces out of the box - vibration platform, remote control, two resistance bands and the instruction booklet. It was actually easy enough to set up without the booklet. However, I would recommend reading all instructions before starting. Once I read through everything, I decided to try it out first in a seated position. I had it on Level 1 and the vibration was pretty intense. The system is self- programmed for 10 minute cycles. I was pretty impressed with the strong vibration feeling in my feet and up through to my thighs.
Once the 10 minutes had elapsed, I waited a few moment before standing, because I wasn't sure what the vibration would do to my equilibrium. After I stood up, I realized the I REALLY love this machine already!! My legs felt wonderful and I can't wait to continue using my Vivospa machine every day. I truly believe that it will help eliminate some of the stress in my legs and back and improve my overall blood circulation.
Thank you MorningSave for offering this product!! Ms. Shaw
Written by @ARShaw - August 5th 2020
Verified Purchase
Over this help big time circulation ur joint s
Written by @accbaby50 - July 25th 2020
Verified Purchase
Written by @lauries61 - June 25th 2020
Verified Purchase
Moving....
This machine moves every part of your body. It is heavy and does not move, feels great. Glad I got it.
Written by @debbie611 - May 29th 2020
Verified Purchase
vivaspa
I have been inside for about a month and have gained weight. And I know this will help a lot. Thanks I love it

Written by @lakimguild1781 - April 22nd 2020
Verified Purchase
It helps with the swelling and pain in my legs. I have not used any pain meds this week

Written by @Sky6335 - April 3rd 2020
Verified Purchase
Written by @BRozier331 - March 27th 2020
Verified Purchase
Great help for circulation!
This machine has really helped to improve my circulation …I love it!
Written by @Inab - January 19th 2020
Verified Purchase
I love it.
Just got it setup and tried it. I love it so far.
Written by @Wandalou - January 14th 2020
Verified Purchase
Written by @igotartigot - August 11th 2020
Verified Purchase
Written by @patricefortson - June 3rd 2020
Verified Purchase
Vivaspa
Would be safer if had something to hold onto.
Written by @catera - January 21st 2020
Verified Purchase
Good vibes
Machine helpful for boosting circulation for feet & legs; arm bands are irregular - one longer than the other
Written by @epurze - June 26th 2020
Verified Purchase
Bluetooth doesn't work
Didn't come with any instructions, no warranty, and can't get the Bluetooth to work even though it's says it's connected. Not one piece of paper in the box

Written by @stinkyfarts - June 16th 2020
Verified Purchase
Never received still waiting 6 weeks later after several emails for refund
Written by @gayle60 - September 23rd 2020
Verified Purchase
WORTHLESS
Stopped working after 3 uses. I am told that when I send it back I must pay the shipping! For a defective product?! I would not recommend purchasing this item. I will not purchase anything from Morningsave.com again!
Written by @janedough - September 20th 2020
Verified Purchase
Horrible Machine total waste of money
very small, my feet hang off. Horrible customer service .
Written by @bigrock83 - September 11th 2020
Verified Purchase
Small and no power! DO NOT BUY!!!
Do not waste your money on this product! The foot plate is sooooo SMALL my average sized feet does not fit fully! There is not much power, it's not at all the work out I expected or was told I'd get from the video! My friend has a different brand and it's WAY WAY BETTER!!!
Written by @manny23000 - September 11th 2020
Verified Purchase
Box didn't include the arm resistance bands
My box was reaIly damaged and it didn't include all the parts. The box was missing the remote and resistance arm bands. I need to know if my missing items will be sent to me, or whether I need to send the complete package back for a refund.
Written by @commitment - August 21st 2020
Verified Purchase
I regret buying this machine. No instruction, cord too short, no warranty. Unable to use till now
Written by @Jenny03 - August 14th 2020
Verified Purchase
Foam all over
Not what its suppose to be…
Written by @Shakey34 - August 5th 2020