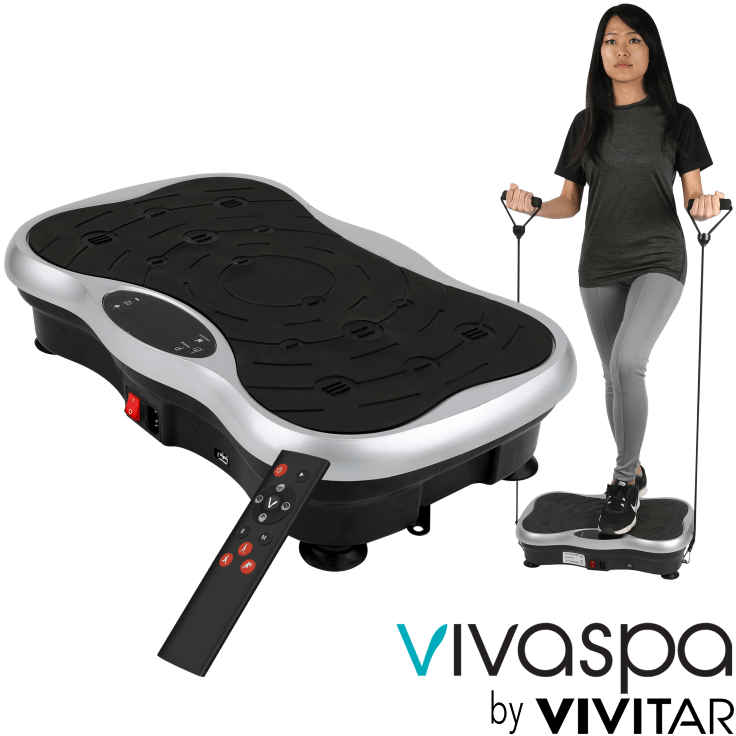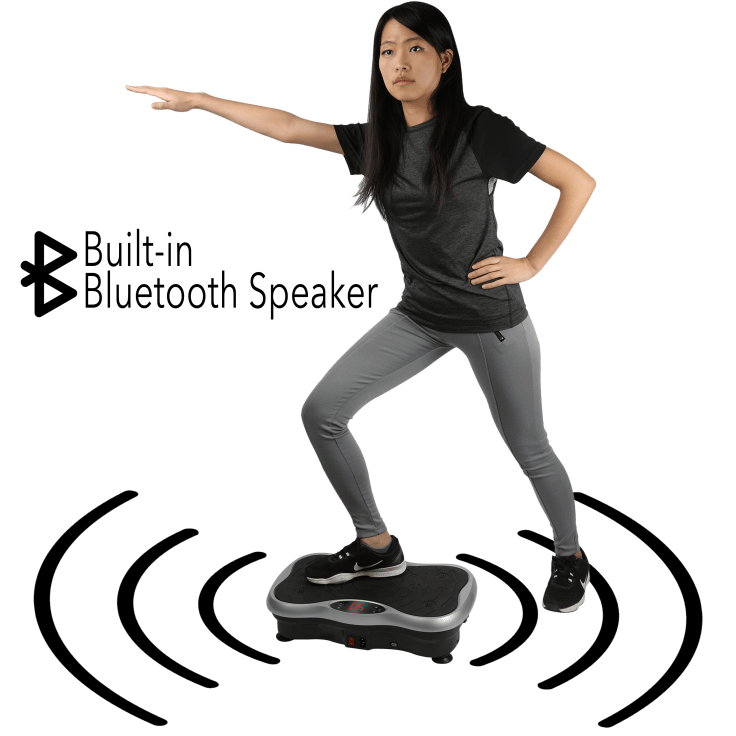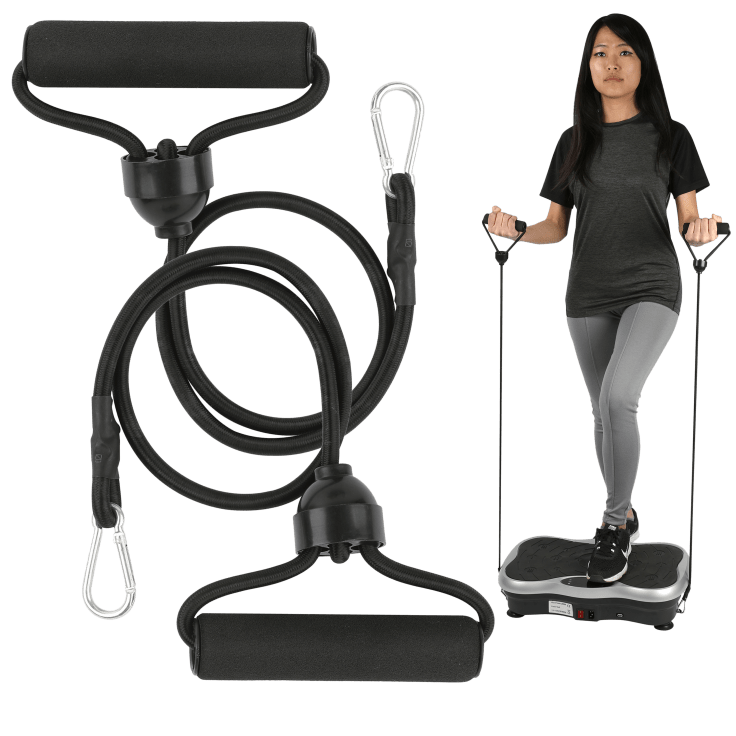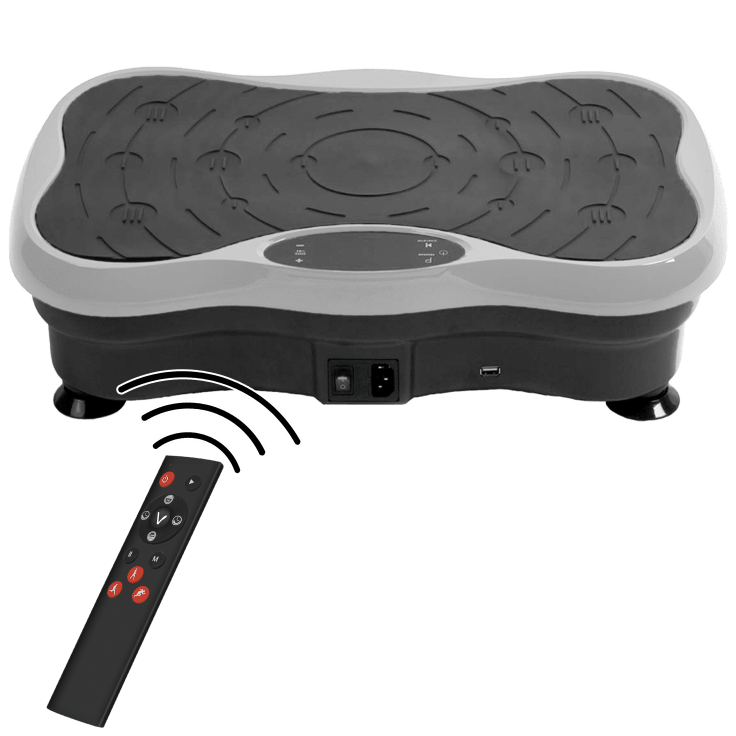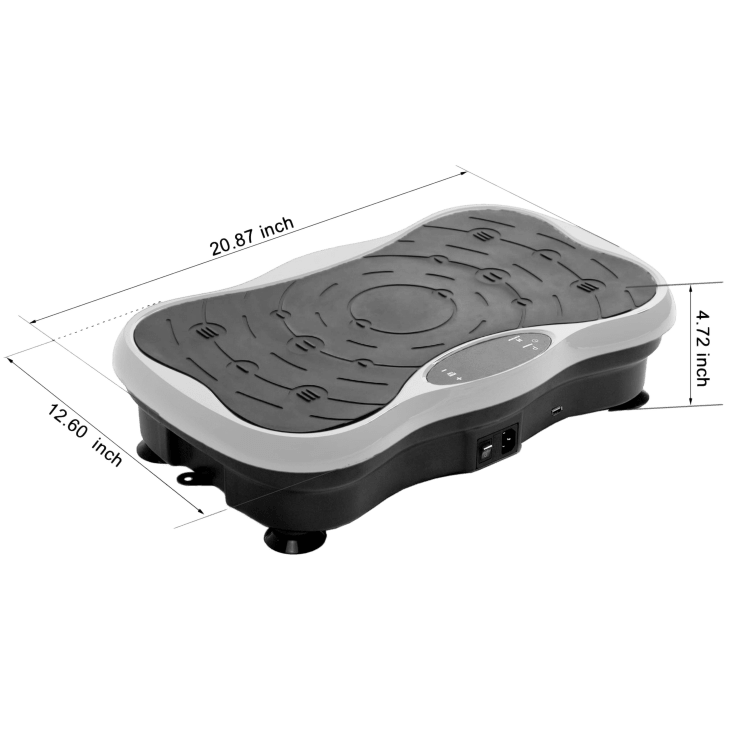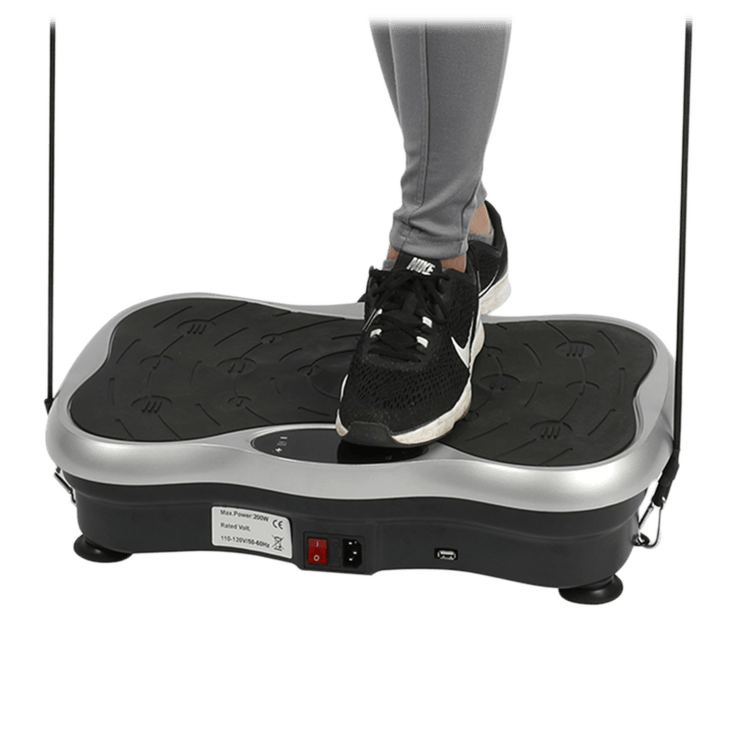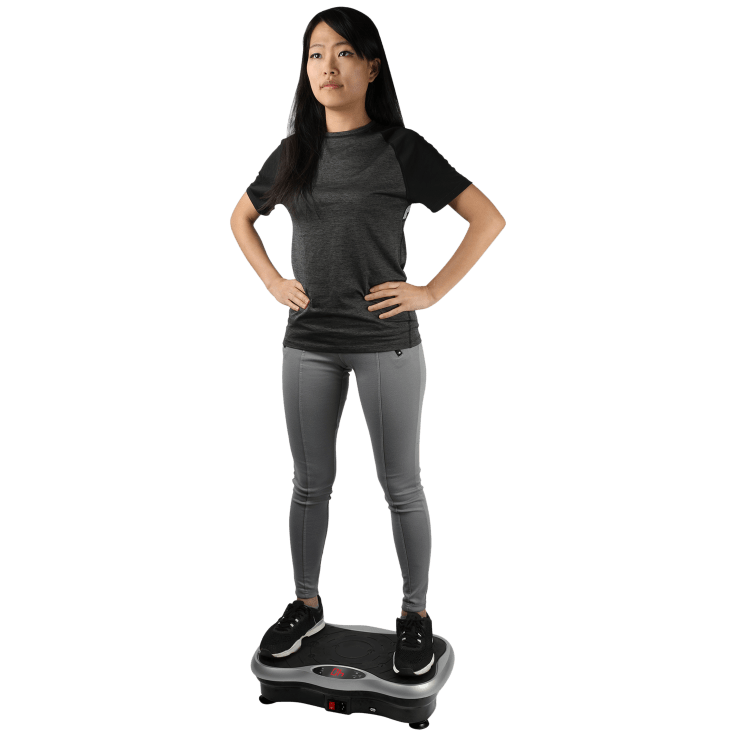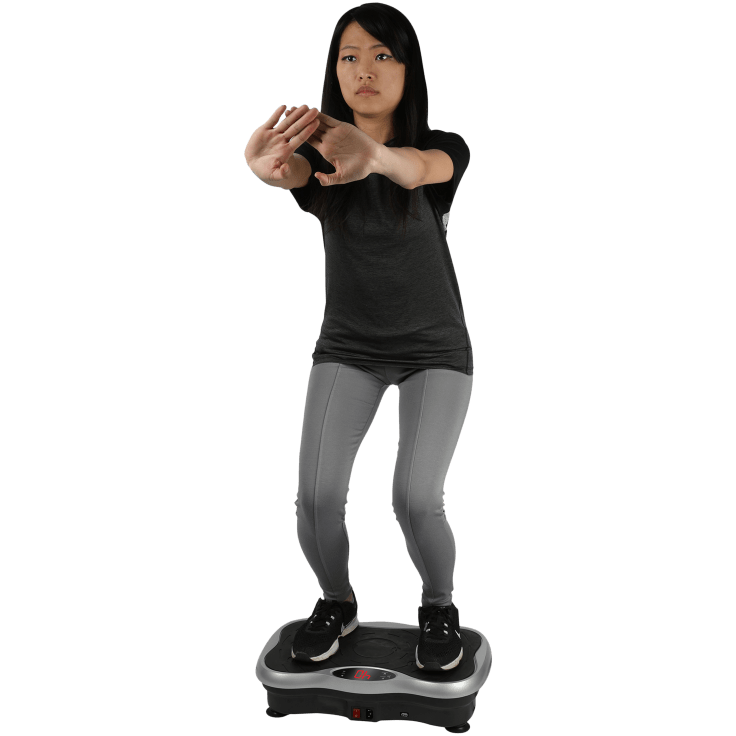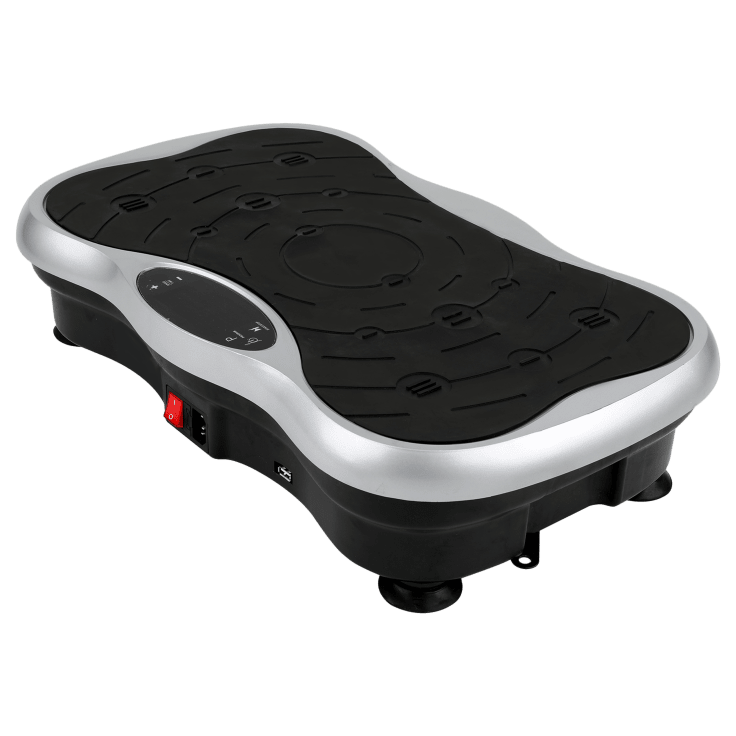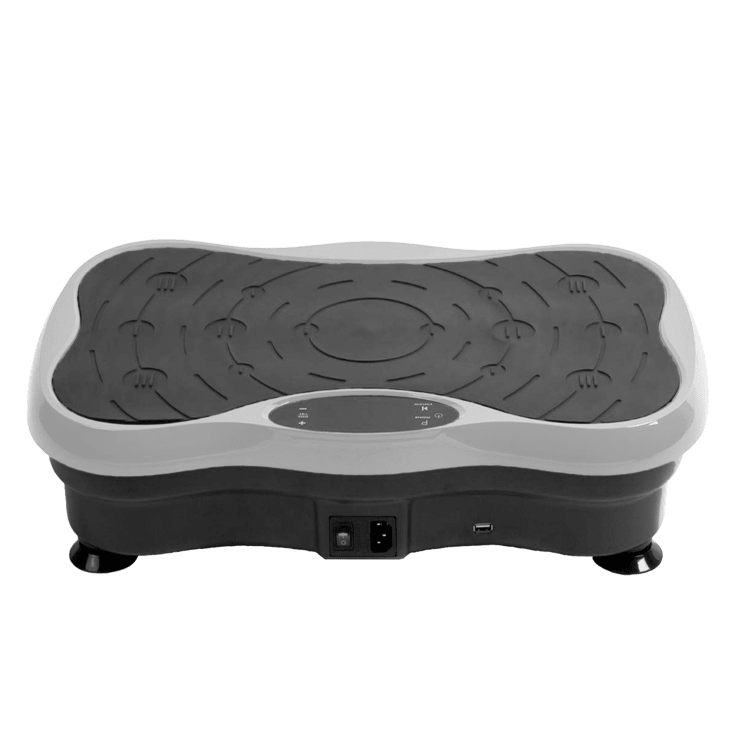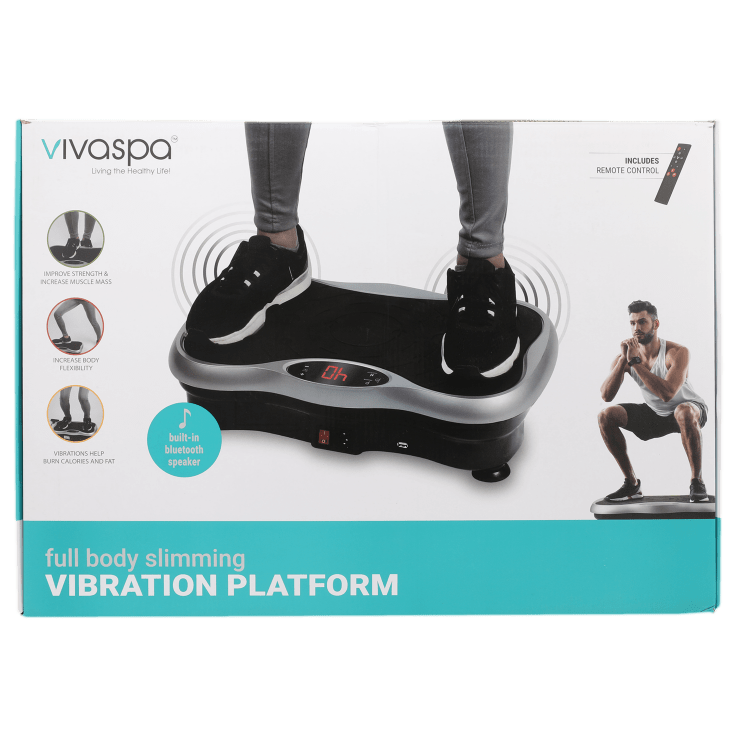 Vivaspa Whole Body Vibration Machine w/Bluetooth Speaker & Resistance Bands
Features
Perfect for your New Year's resolution and a fun way to intensify nearly any workout in the comfort of your own home.
Gentle vibrations move throughout your entire body, creating an efficient, effective and safe way to stimulate muscles and bones, burn fat, lose weight, and restore neuromuscular balance
It's great for improving circulation, muscle strength, sports training, weight loss, muscle building, promoting blood circulation and reduction of the stress
99 levels of adjustable speeds and digital LCD display
Includes remote control for switching routines and intensity easily
Suction cups keep the unit secure to any type of floor
Built-in bluetooth speaker to play your workout tunes
Anti-slip coating on the surface to ensure safety
The vibration platform also includes resistance bands for more versatile routines.
INCLUDED IN THE BOX
1 x Whole Body Vibration Machine
1 x Remote Control
2 x Resistance Bands
Warranty
Estimated Delivery Date
Wednesday, July 15th - Wednesday, July 22nd. Due to a high volume of orders, delivery times are longer than usual.
Reviews
Verified Purchase
Written by @lauries61 - June 25th 2020
Verified Purchase
Moving....
This machine moves every part of your body. It is heavy and does not move, feels great. Glad I got it.
Written by @debbie611 - May 29th 2020
Verified Purchase
vivaspa
I have been inside for about a month and have gained weight. And I know this will help a lot. Thanks I love it

Written by @lakimguild1781 - April 22nd 2020
Verified Purchase
It helps with the swelling and pain in my legs. I have not used any pain meds this week

Written by @Sky6335 - April 3rd 2020
Verified Purchase
Written by @BRozier331 - March 27th 2020
Verified Purchase
Great help for circulation!
This machine has really helped to improve my circulation …I love it!
Written by @Inab - January 19th 2020
Verified Purchase
I love it.
Just got it setup and tried it. I love it so far.
Written by @Wandalou - January 14th 2020
Verified Purchase
Written by @patricefortson - June 3rd 2020
Verified Purchase
Vivaspa
Would be safer if had something to hold onto.
Written by @catera - January 21st 2020
Verified Purchase
Good vibes
Machine helpful for boosting circulation for feet & legs; arm bands are irregular - one longer than the other
Written by @epurze - June 26th 2020
Verified Purchase
Bluetooth doesn't work
Didn't come with any instructions, no warranty, and can't get the Bluetooth to work even though it's says it's connected. Not one piece of paper in the box

Written by @stinkyfarts - June 16th 2020