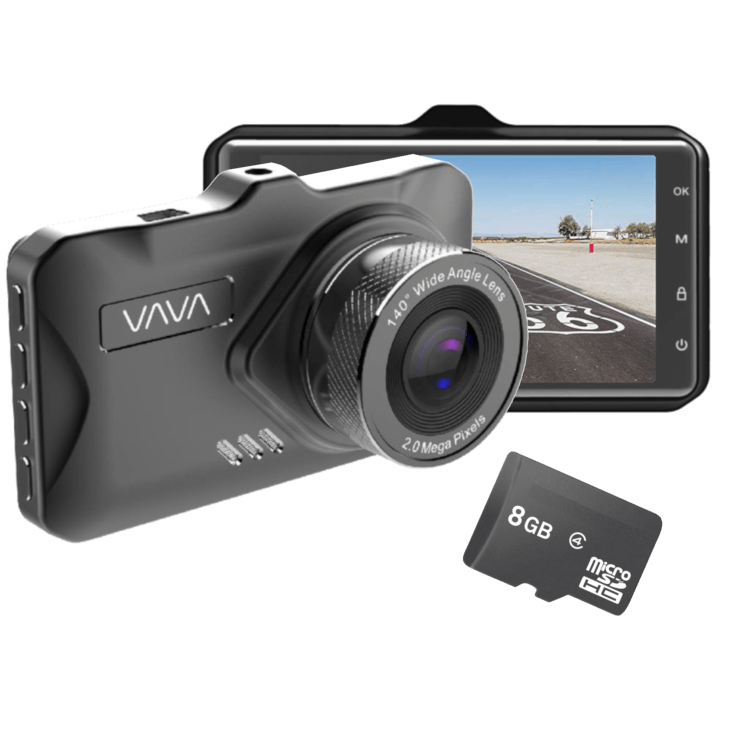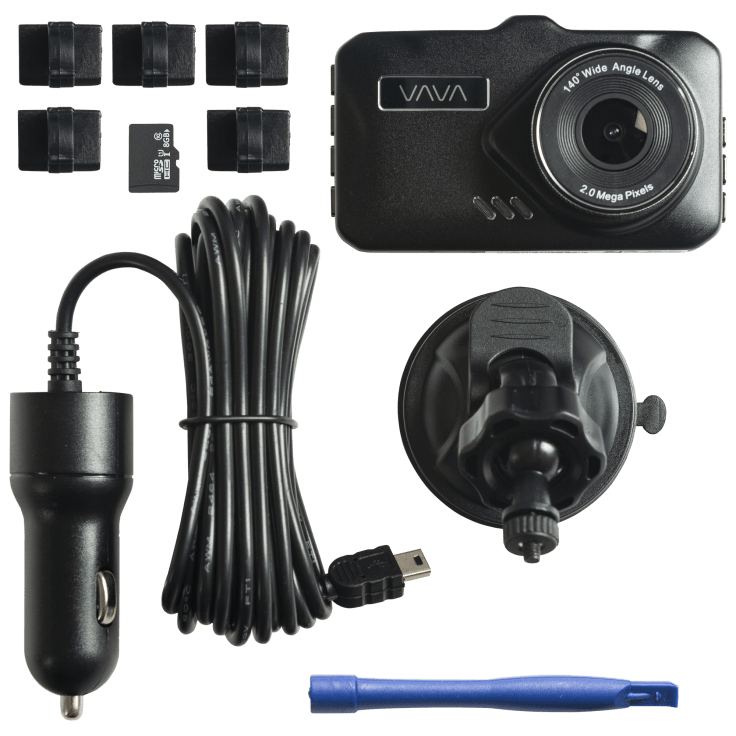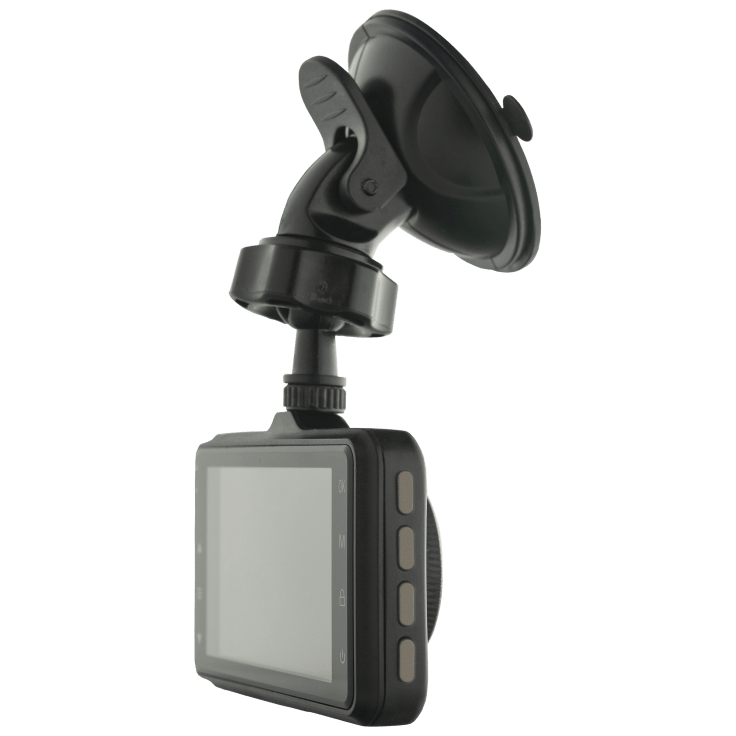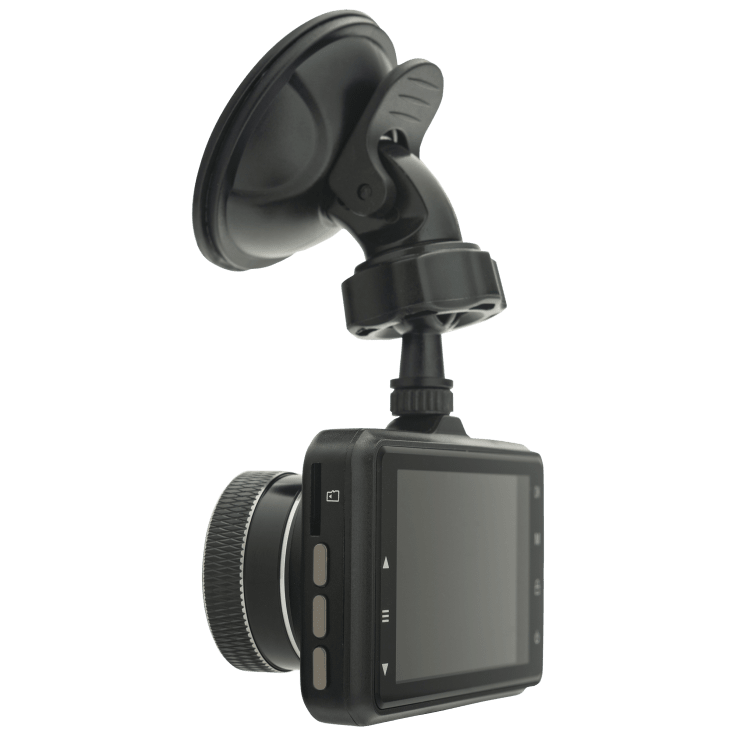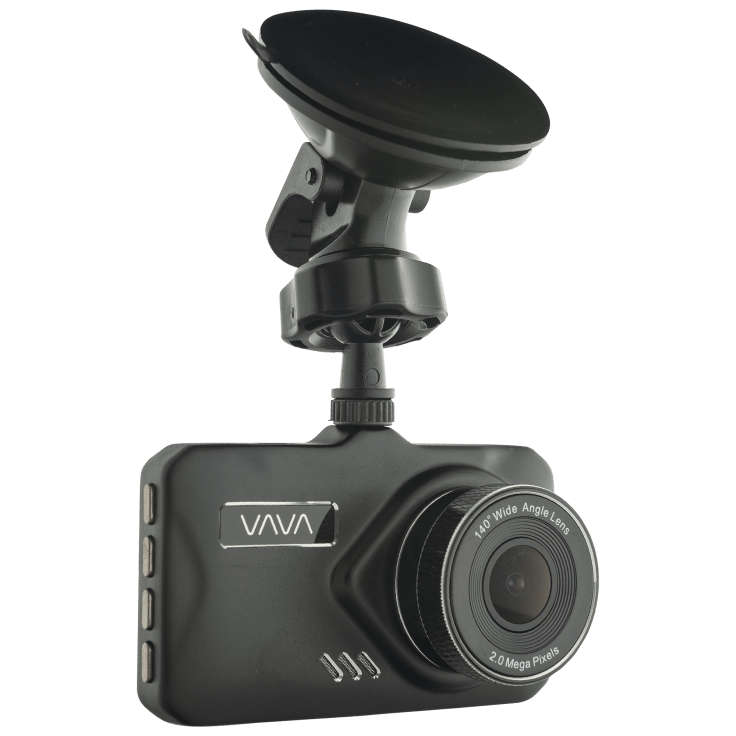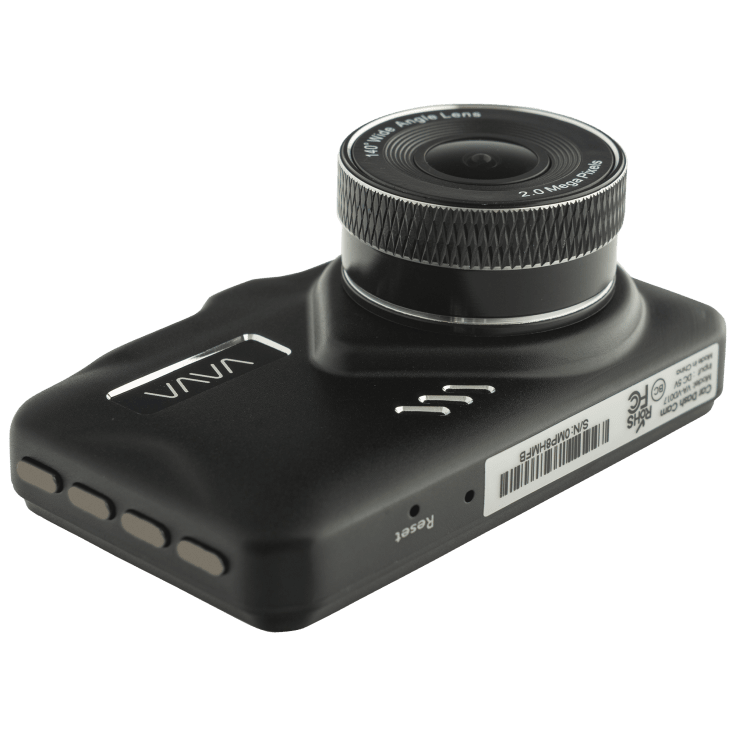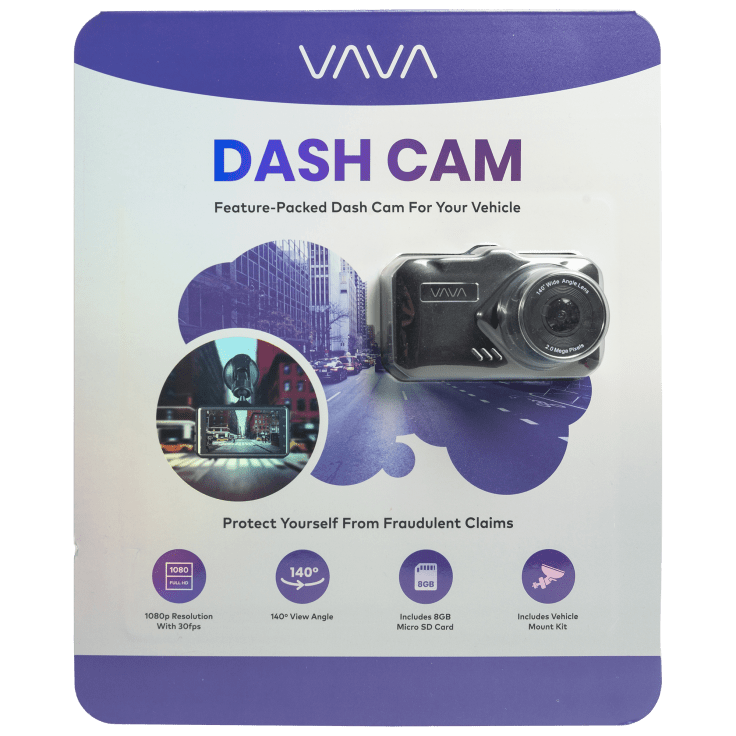 VAVA 1080P 3" Dash Cam with Parking Monitor & 8GB SD Card
Features
1080P Dash cam & Wide Viewing Angle - This dash cam offers excellent 1080P@30 fps video quality, even in high-speed driving. With a 140° wide recording angle and 3" LCD screen, this cam captures the whole road in crystal-clear definition.
24 Hours Parking Monitor - With a built-in battery, this dash cam will automatically power on and record a short video after detecting a shocking or vibration when your car is parked.
Built-in G-sensor & Loop Recording - With a built-in G-sensor, the dash cam will automatically lock & save the video when detecting a collision the video will not be overwritten.
Compact Metal Design & Super Easy Installation - Slim metal construction with a 3-inch compact screen will not block your sight, and the included power cord sports a super-long cable for routing alongside your windscreen for discreet factory-like installation.
Specifications
Parking monitor
1080p
Motion detection
Maximum memory support: 32GB
Built-in microphone
140° view angle
DC 5V/1A car charger
Includes dash camera, car charger
Included In The Box
1x VAVA 1080P 3" Dash Cam with Parking Monitor & 8GB SD Card
1x Car Charger
1x Window Mount
1x Prybar
1x Cable Clip
1x Color Box
1x User Guide
Warranty
Reviews
Verified Purchase
I love this dash Cam...!
…yes! …its so satisfying to know that every purchase made from an excellent shopping place will be of good quality as well affordable. I love morningSave…! I already know the one who's getting this Dashcam will be more than pleased.
Written by @horseNflight - October 10th 2020
Verified Purchase
Looks Good!
It looks just like the picture. It is for my oldest son for Christmas. He just bought his 1st new truck. This will go. Good with that. Thank you.
Written by @darlenescully - December 14th 2019
Verified Purchase
Wow! Better than expected.
Awesome products! I will certainly buy your products again!
Written by @fo6344 - December 12th 2019
Verified Purchase
Lorraine
A practical gift for my coworker.
Written by @LORMAR53 - December 12th 2019
Verified Purchase
Nice
Written by @cammo - November 25th 2020
Verified Purchase
Extremely impressed with the quality. Thankful for Dish Nation for the endorsement
Written by @Cymone99 - July 17th 2020
Verified Purchase
Fast delivery. Quality product. This is my 3rd one.
Written by @Angelena54 - November 2nd 2020
Verified Purchase
The clarity is absolutely amazing.
Written by @Evildevil - December 6th 2019
Verified Purchase
Written by @Bobirmer1 - October 2nd 2020
Verified Purchase
Thanks I like this item
Written by @shank07 - September 16th 2020
Verified Purchase
Didn't work when it counted
Involved in road rage incident that could have taken my life and camera did not work to capture the incident… the other camera used outside garage didn't record long enough to view someone leaving crap on doorstep
Written by @jmoses - August 12th 2020
Verified Purchase
This product is the worst!!!
First it only works while the vehicle is running once you turn you vehicle off there is nothing on even when it is plugged in and then they want me to pay to send it back!!!Sad!!!
Written by @Fabulously_your - December 3rd 2020
Verified Purchase
SD card
The manufacturer will not fix the SD card parts.
When we push the SD card into its slot, the card will not stay in so we can set the unit up.
I hate buying things online and this is one of reasons. I have emailed Morningsave.com but no one has contacted me yet.
I hope this company reads this.
Thank you,
Never buying online again
Written by @barowner - December 23rd 2019
Verified Purchase
Would not work
The company did not return my calls after I contacted them
Written by @jdy_young - December 23rd 2020
Verified Purchase
Don't buy
Won't accept the included sd card. Makes unit useless
Written by @sadove - November 12th 2020
Verified Purchase
I did not receive my items. If they were delivered as noted in the tracking information, the 3 items were not received at this address.
Written by @gmcarn - December 16th 2019