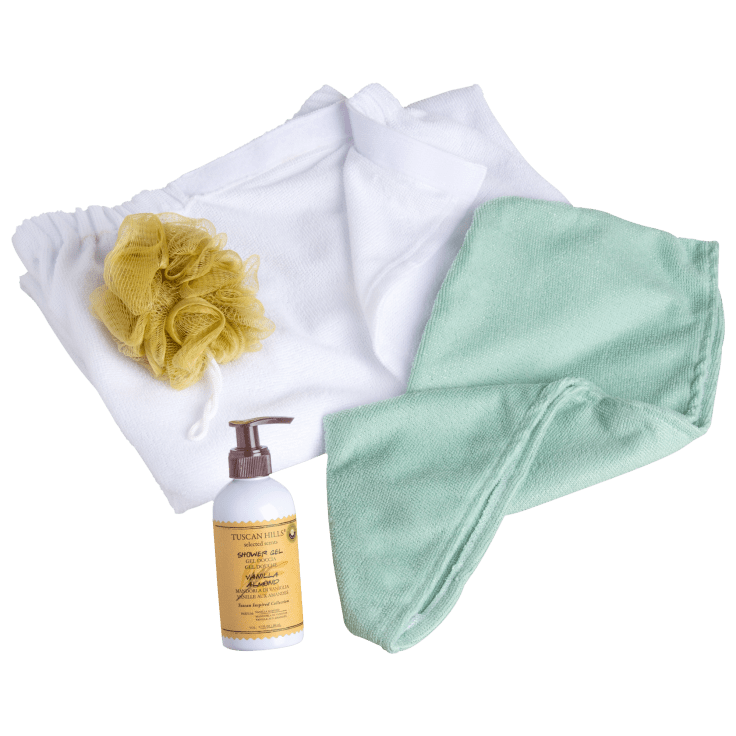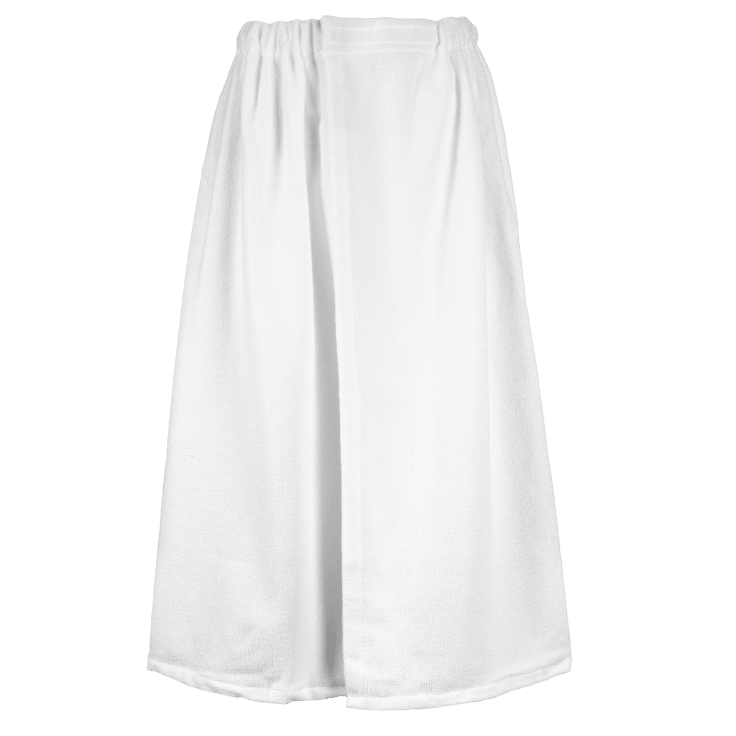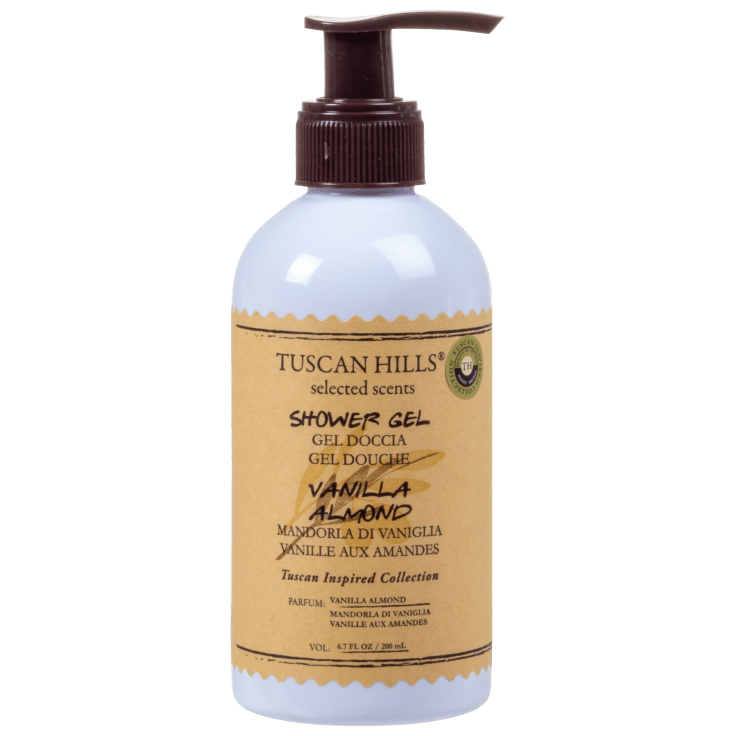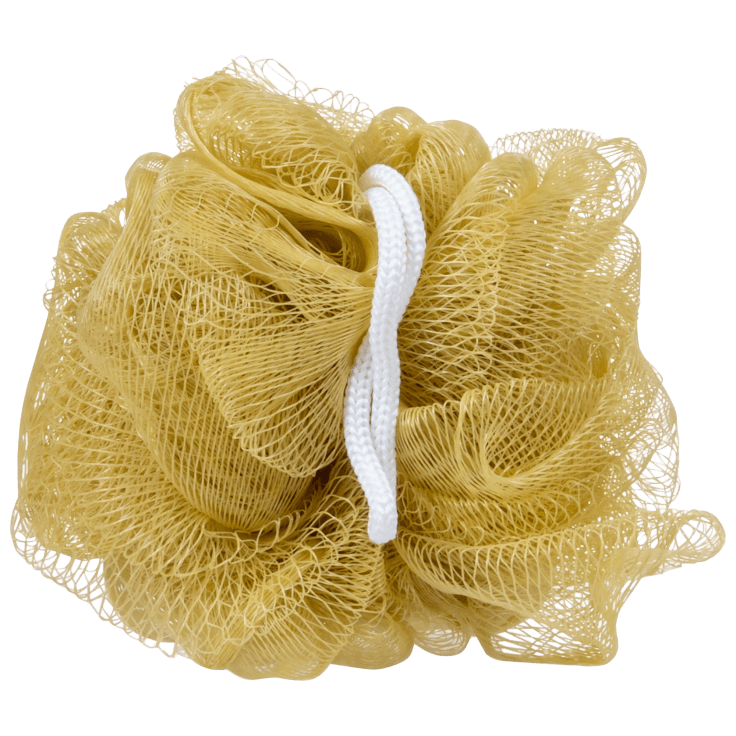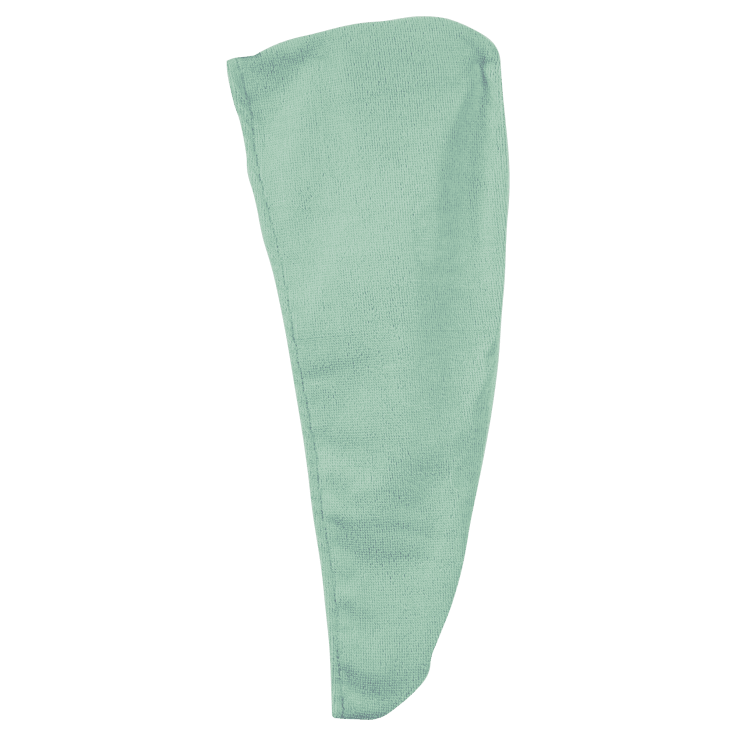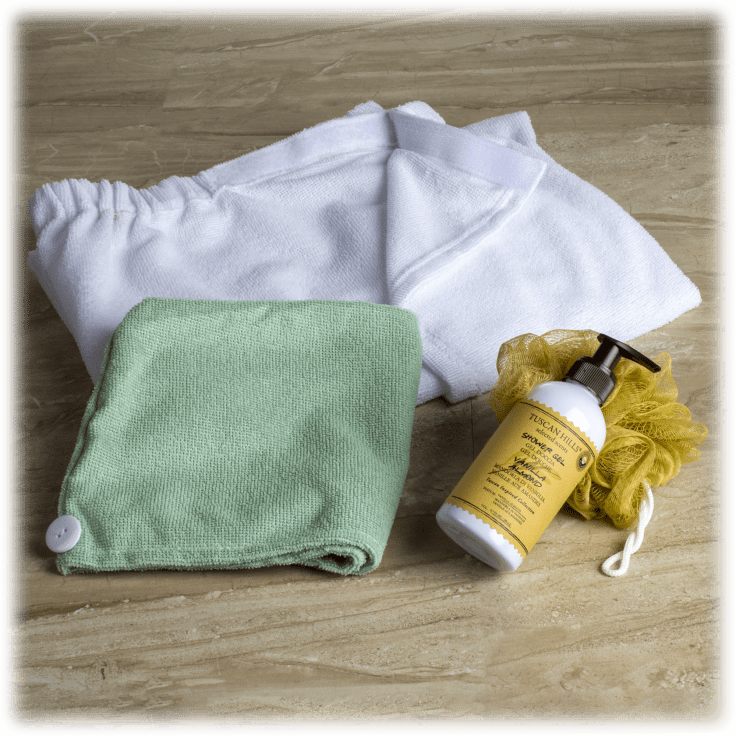 Tuscan Hills 4-Piece Body Wrap and Hair Towel Vanilla Almond Scented Gift Set
Features
The body wrap is designed with elastic and secure with velcro to create a one size fits most wrap
The hair towel measures approximately 25" x 24" and light weight
The 6oz shower gel has a very relaxing Vanilla Almond scent
The shower pouf will clean and exfoliate your skin for a brand new clean feeling
What's Included?
1x Tuscan Hills 4 Piece Vanilla Almond Spa Set
• 1x 6oz Vanilla Almond Scent Shower Gel
• 1x Shower Pouf
• 1x 25" x 24" Hair Towel
• 1x One Size Fits Most Velcro Body Wrap
Warranty
Available States
AL, AZ, AR, CA, CO, CT, DE, DC, FL, GA, ID, IL, IN, IA, KS, KY, LA, ME, MD, MA, MI, MN, MS, MO, MT, NE, NV, NH, NJ, NM, NY, NC, ND, OH, OK, OR, PA, RI, SC, SD, TN, TX, UT, VT, VA, WA, WV, WI, WY, AK, HI
Reviews
Verified Purchase
It's super nice
Love the packaging it came in. I'm saving it for a Christmas gift for my sister!! It seems very giftable!!
Written by @debbiecolbert - June 17th 2022
Verified Purchase
The vanilla/ almond scent is very relaxing, the hair & body wrap are nice & the poof is just right.
Written by @mguymacdaniels - June 21st 2022
Verified Purchase
Written by @carol1965 - December 10th 2021
Verified Purchase
LOOKS CHEAP
I would never have paid $40, so instead, with shipping paid $25, and I still would have never paid that for it.
Written by @PattyMelt911 - June 20th 2022