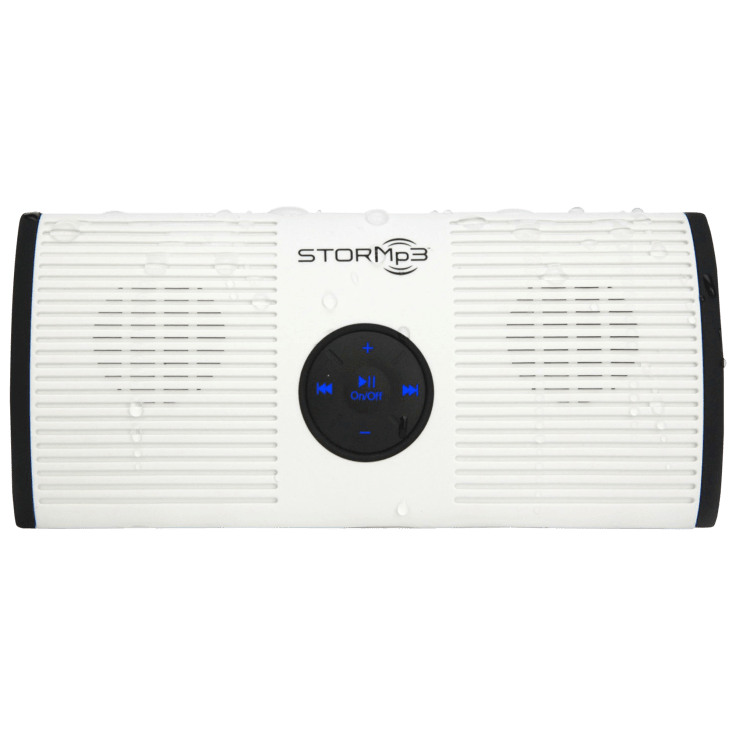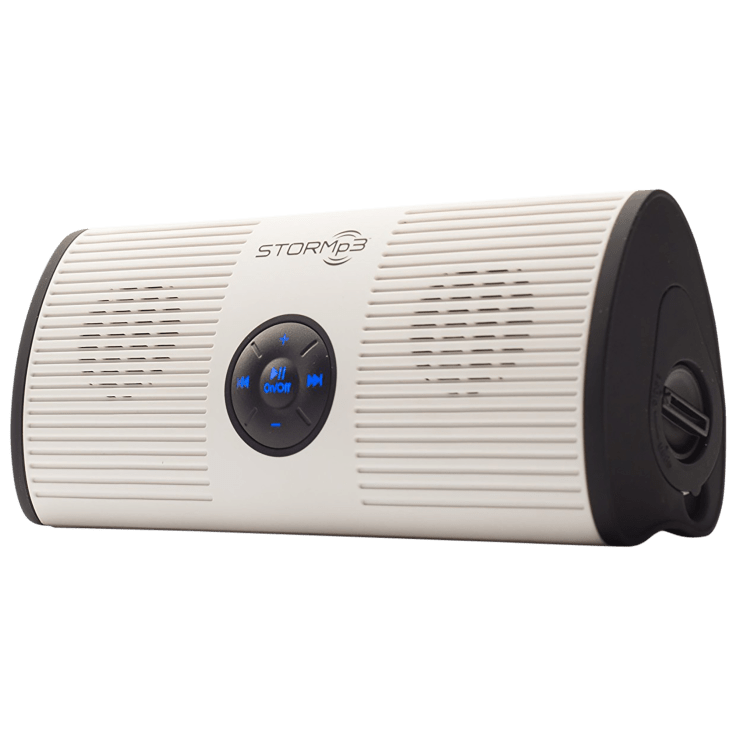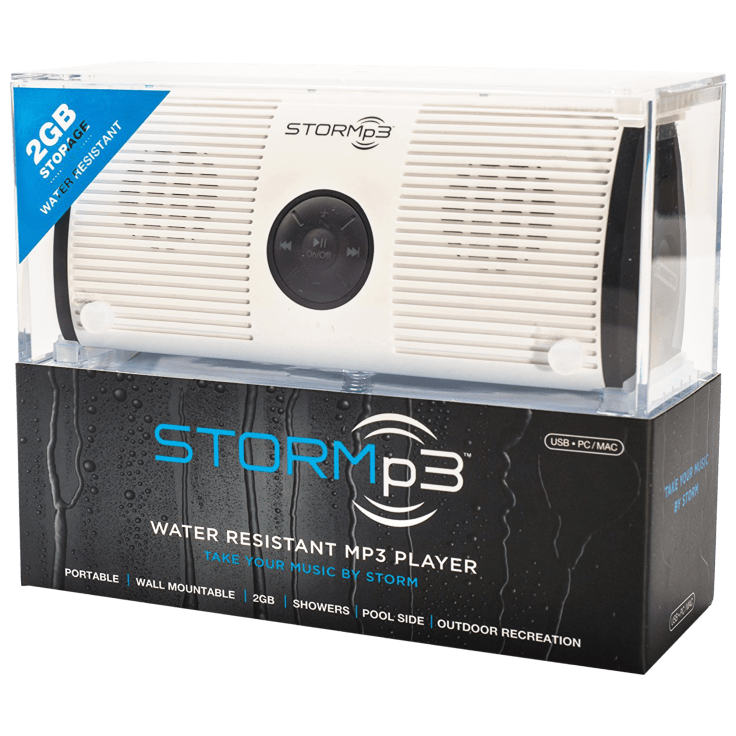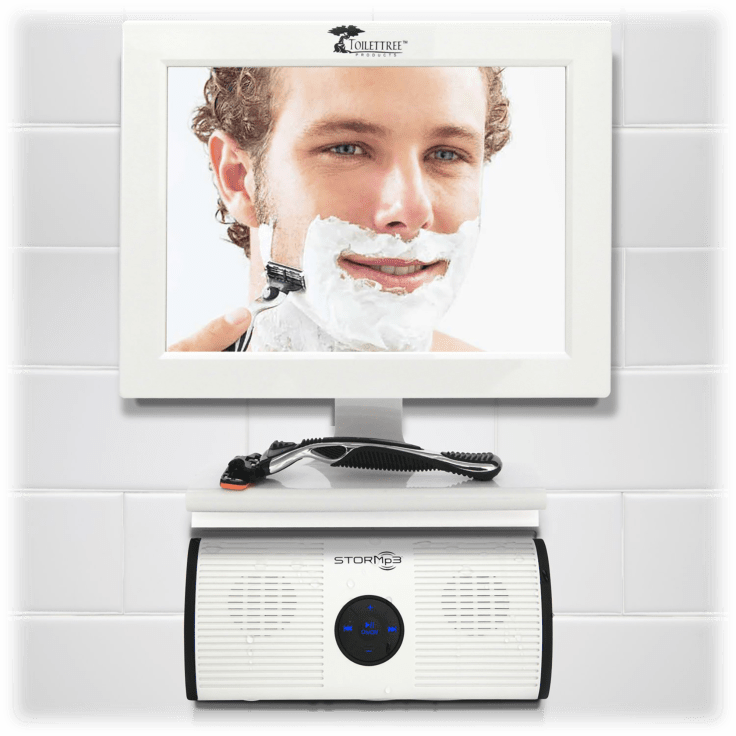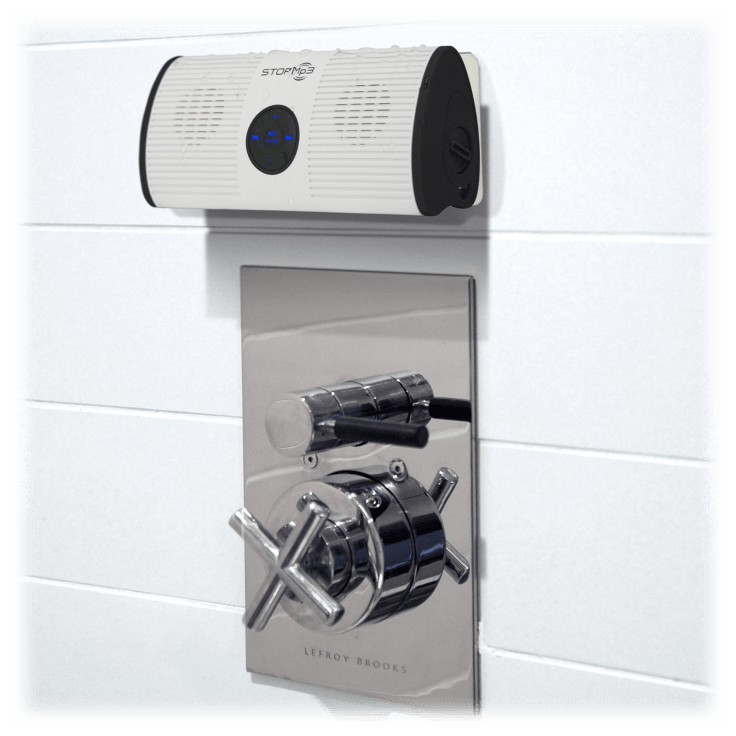 ToiletTree Products White Water Resistant MP3 Speaker
Features
The STORMp3 Water Resistant Speaker is a battery operated music speaker boasting easy-to-use button controls for simple music control in the shower.
Designed for shower wall-mounting. The controls are built on the face of the speaker so you can control musical selections (manually or random shuffle control) without having to reach outside the shower and risk water-damaging your smart devices.
The STORMp3 contains an internal 2 GB memory that holds roughly 500 songs. This speaker has approximately 73 hours of battery life and requires no special downloadable software or applications since music is added to the speaker via the "Click and Drag" method similar to transferring music to an iPod.
Powered by four AA batteries, you can take it and mount it almost anywhere the beach, pool, bedroom, spa, and more.
Specifications
Water-resistant and designed for shower wall-mounting
Internal 2 GB memory that holds approximately 500 songs
Approximately 73 hours of battery life
Compatible with PC and Mac
Materials: Plastic
Dimensions: 6.5″L x 3″W x 2″H
Weight: 0.72lbs
What's Included?
1x MP3 Speaker
1x Mounting Bracket
1x Instruction Manual
Warranty