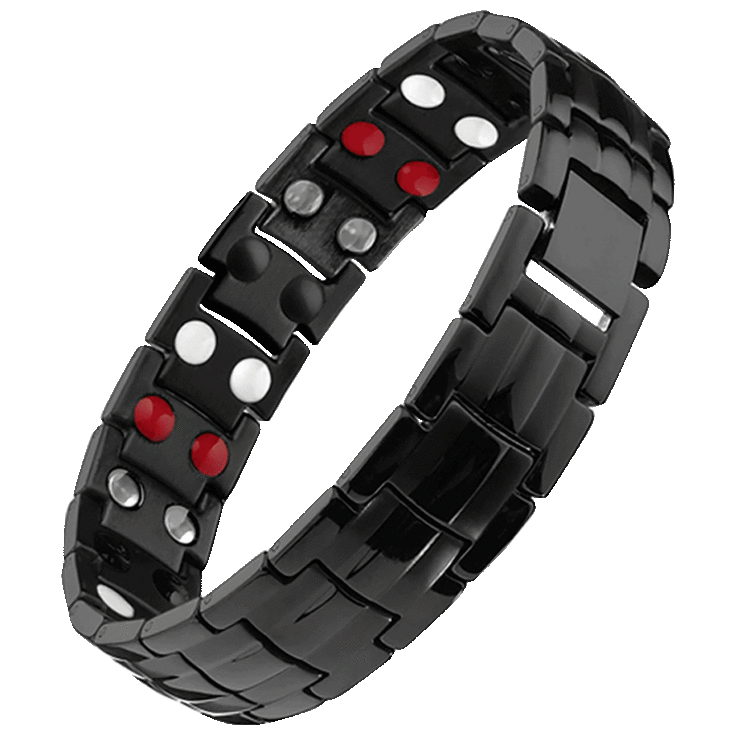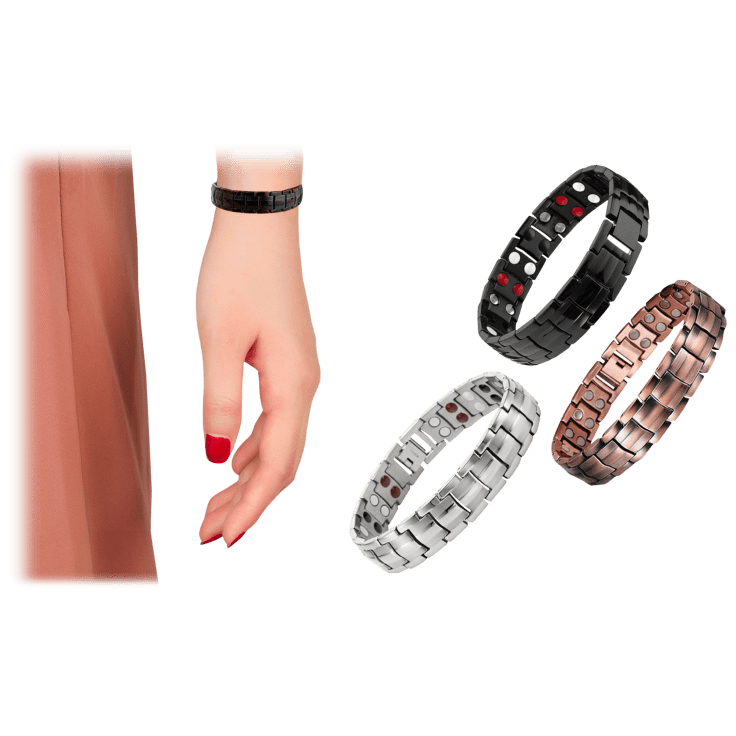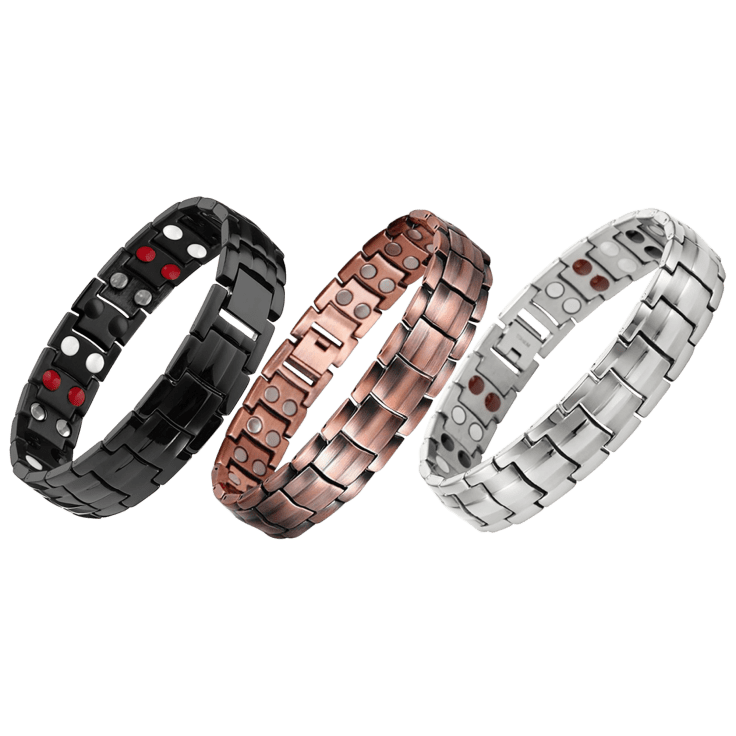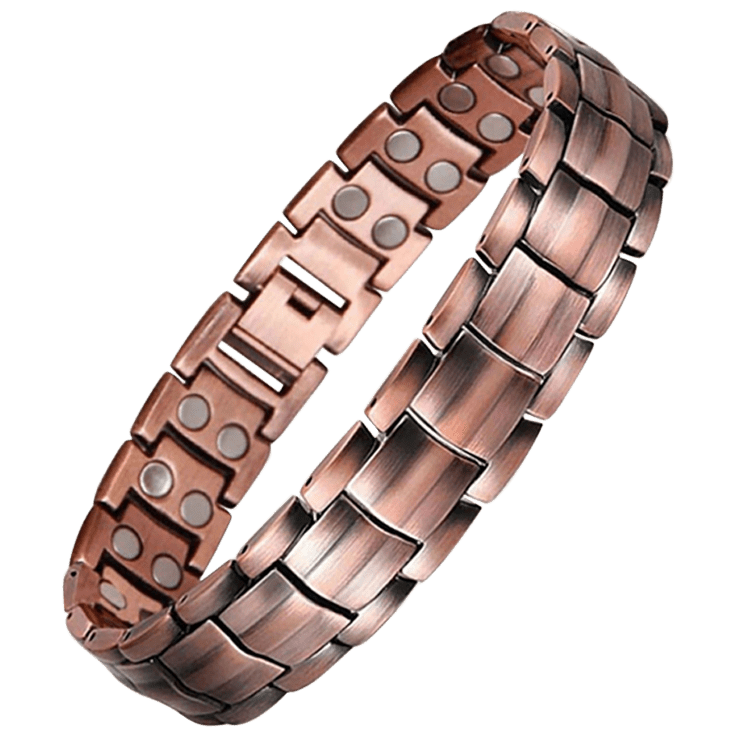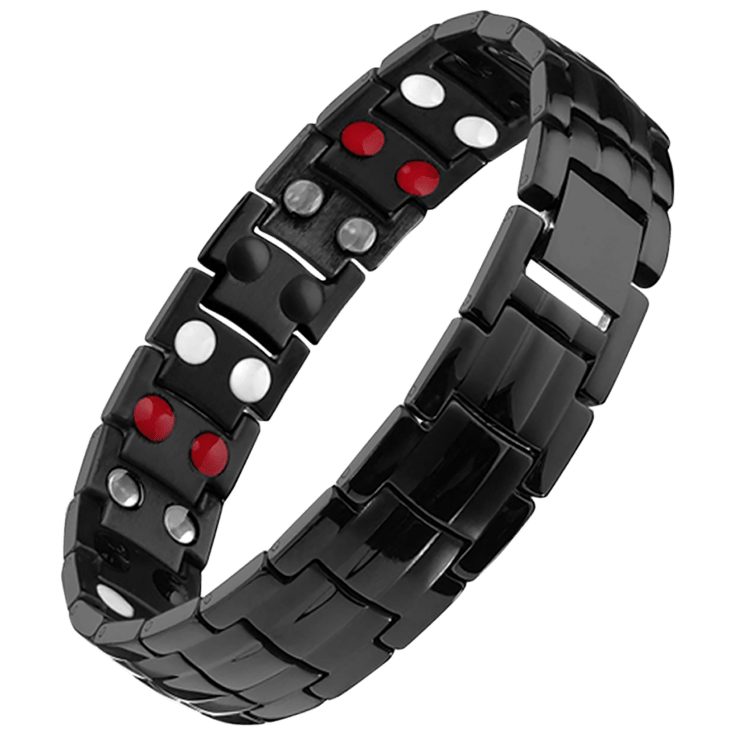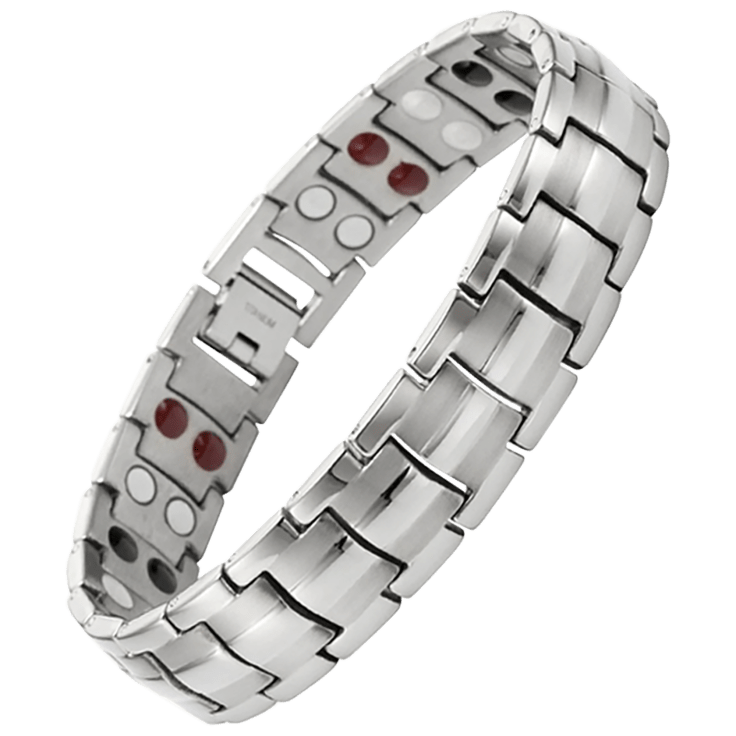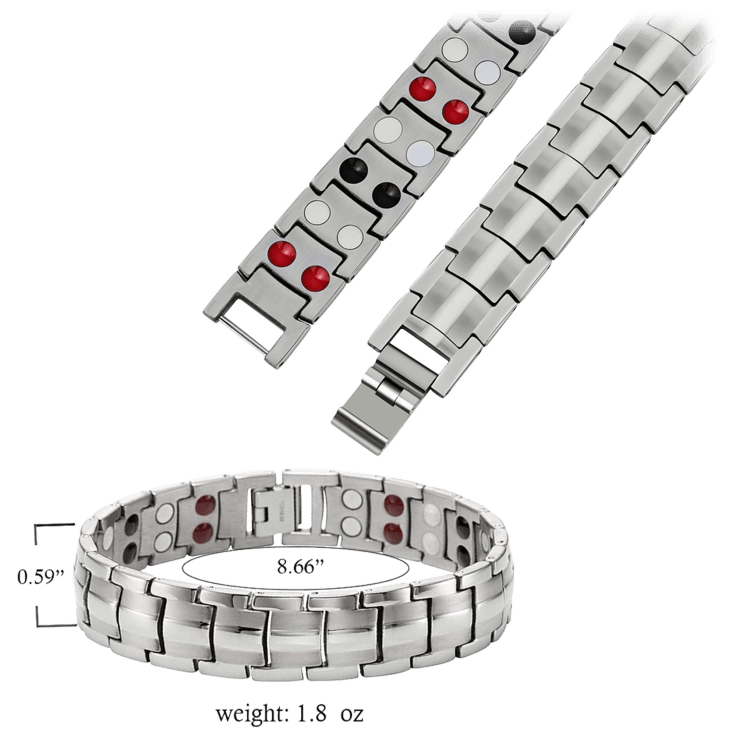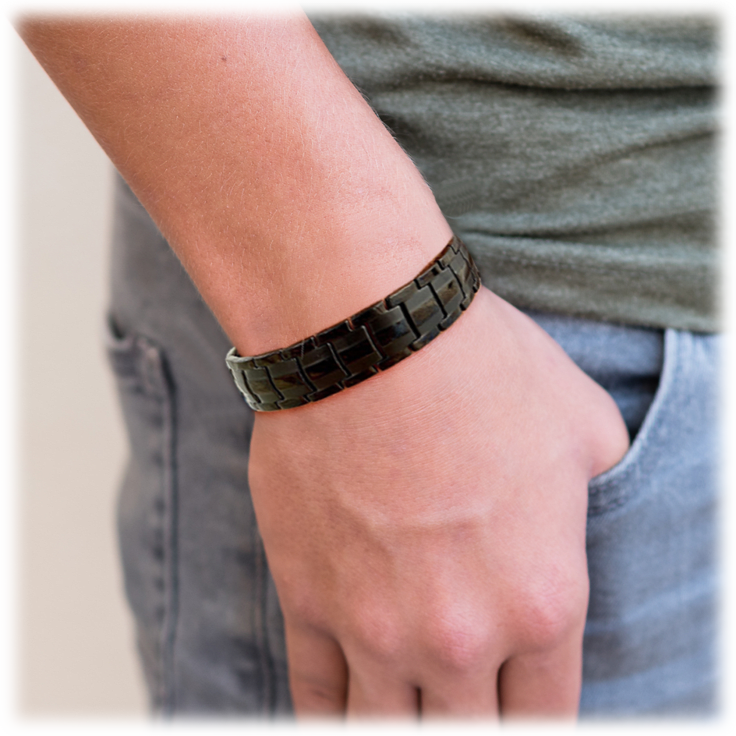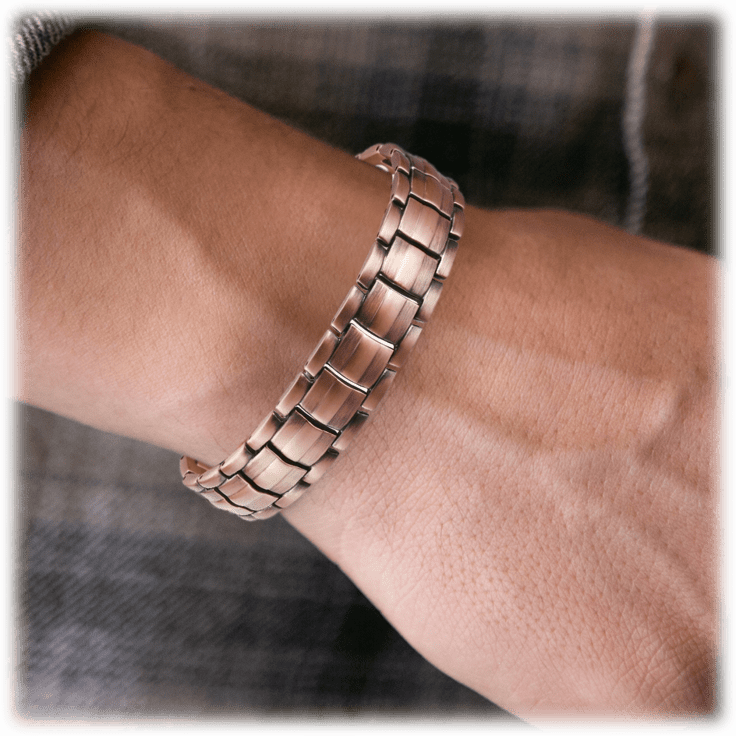 Titan Stainless Steel Magnetic Energy Therapy Bracelet For Men And Women
Features
Magnetic Therapy Bracelets: Double rows of 4 elements embedded in the bracelet inner, close to your wrist which is said to potentially help with reduced fatigue & muscle tension and improve blood circulation, energy, balance, and sleep
Magnetic therapy is an effective alternative medicine that has been used for centuries to promote pain relief, reduce inflammation, improve circulation, and restore positive energy!
Meticulously crafted with medical-grade stainless steel which is hypoallergenic, durable, and waterproof
One Size Fits All
Choose From Black, Silver, and Rose Gold
Perfect as gifts
Specifications
Material: Copper and Stainless Steel
Care Instructions: Wipe with a hot damp cloth if needed
Product Dimension: 8 x 0.6 inches
What's Included?
1x Titan Stainless Steel Magnetic Energy Therapy Bracelet For Men And Women
Warranty
Available States
AL, AZ, AR, CA, CO, CT, DE, DC, FL, GA, ID, IL, IN, IA, KS, KY, LA, ME, MD, MA, MI, MN, MS, MO, MT, NE, NV, NH, NJ, NM, NY, NC, ND, OH, OK, OR, PA, RI, SC, SD, TN, TX, UT, VT, VA, WA, WV, WI, WY
Reviews
Verified Purchase
Gift, Beautiful Bracelet
The bracelet is a gift for someone else, I believe it would be greatly appreciated.
Written by @hammo - October 25th 2022
Verified Purchase
Comfortable light weight , plus I need the energy
Written by @Marcellawatling - November 12th 2022
Verified Purchase
Written by @mygbaby - December 4th 2022
Verified Purchase
Good size bracelet
This bracelet is very nice but the one a got is extremely hard to open. I hope it doesn't break because of this.
Written by @SPECIALTIMES - November 22nd 2022
Verified Purchase
The size can not be adjusted
The "support team" was quick to respond regarding this issue and I received a positive resolution. Thank you.
Written by @demoms - November 11th 2022
Verified Purchase
Cod
Product as described my problem is
I had to pay $4.90 postage to get my package. I pay a monthly fee to Morning Save for free shipping I'll be canceling
Written by @jsheffield1009 - December 5th 2022
Verified Purchase
Picture looks a lot better than the real one
Written by @dlo276409 - October 20th 2022
Verified Purchase
Therapy Braclet
I wasn't very thrilled with this product. Looks and feels like cheap metal. Says for men or women, but, it is so large I do not see how women can wear it.
Written by @krf28677 - November 1st 2022
Verified Purchase
Not magnetic
This bracelet is not magnetic. I also had trouble getting the clasp open but once I did, I wasn't able to close it. I contacted customer service, and they were very nice and refunded my money.
Written by @judycats - September 19th 2022
Verified Purchase
I NEED A REFUND!!!
I ordered the black and silver bracelets, both arrived in defective condition without the piece that allows you to close the bracelet and no paperwork on haw to return them for a refund

Written by @RichieSolimine - November 16th 2022
Verified Purchase
Not Attractive !!!
I thought they would look better so I'm a little disappointed and afraid to give us a gift. The black one looks better than the other two colors
Written by @ShopDivaJava - November 28th 2022
Verified Purchase
Not good waste of money
The stainless one looks VERY cheap unfinished and magnets have no magnetic power (I don't even think they are magnets)
Written by @pvo220 - November 17th 2022
Verified Purchase
I did not receive a bracelet. I received what looks to be something that would go on a watch band. There is no closure clasp. There are no directions on how to make this a bracelet.
Written by @AnnetteMarie60 - October 23rd 2022
Verified Purchase
Poor quality. Ordered black sent rose gold. Returns cost to me.
Written by @littlecalf - November 21st 2022
Verified Purchase
Clasp won't stay closed so falls off… NOT GOOD… not tge best quality items
Written by @sheri55 - December 6th 2022
Verified Purchase
It,s junk and defective
Written by @path261 - December 16th 2022